Our Floats Cowl may be even more beautiful than a photograph can convey. There's much more to this simple cowl than meets the digital eye. In fact, it's what it isn't… loud, wacky, complicated… that makes it so special.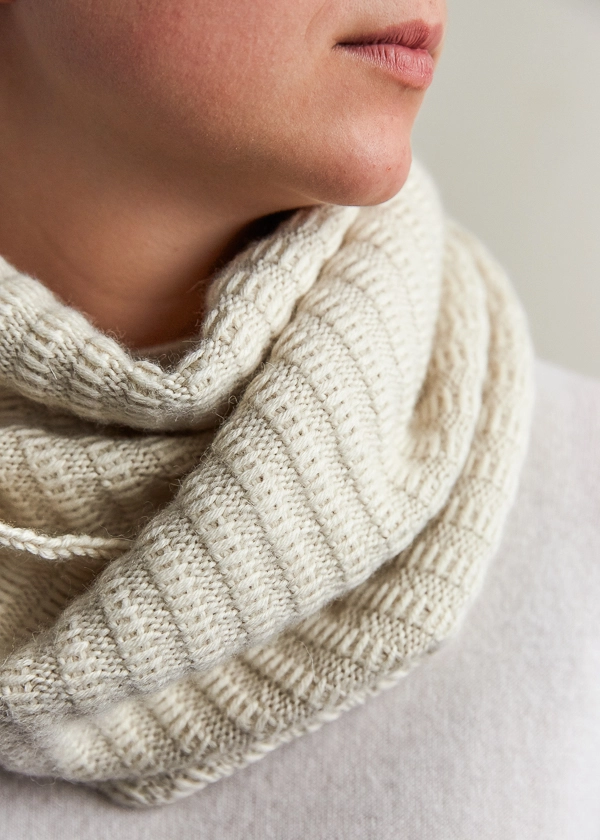 Named for the "floating" slip-stitched strands that form vertical columns on one side, the Floats Cowl is knit in the round in a crazy-simple 2-round stitch pattern.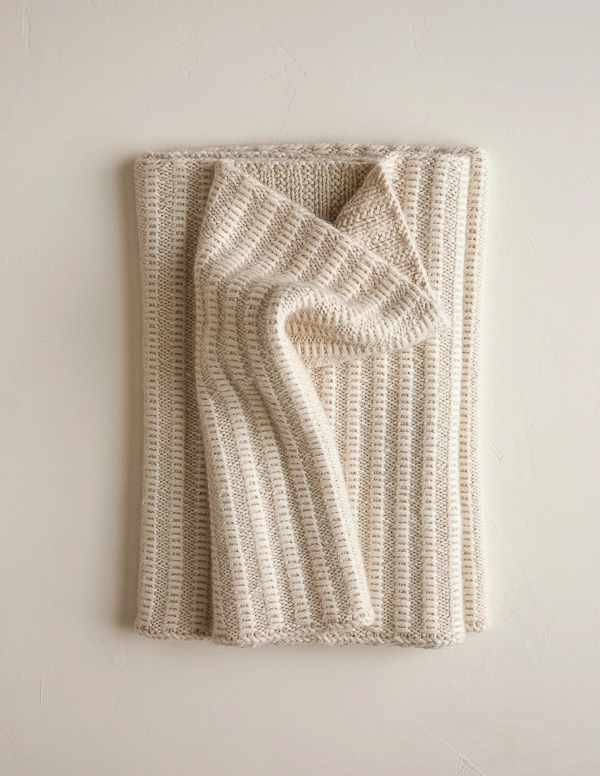 Knit up with just 3 skeins of our incredible Season Alpaca, this cozy, soft baby alpaca fabric wraps twice around, like a swaddling blanket for your neck!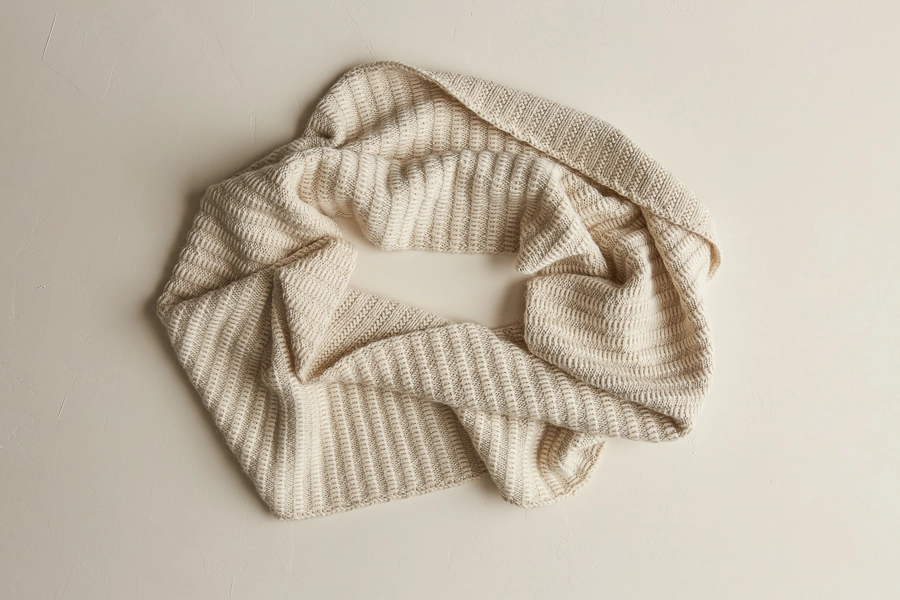 There's no right side to a Floats Cowl: both sides are lovely. And while it is really simple to make, it is truly intriguing to the knitter's eye!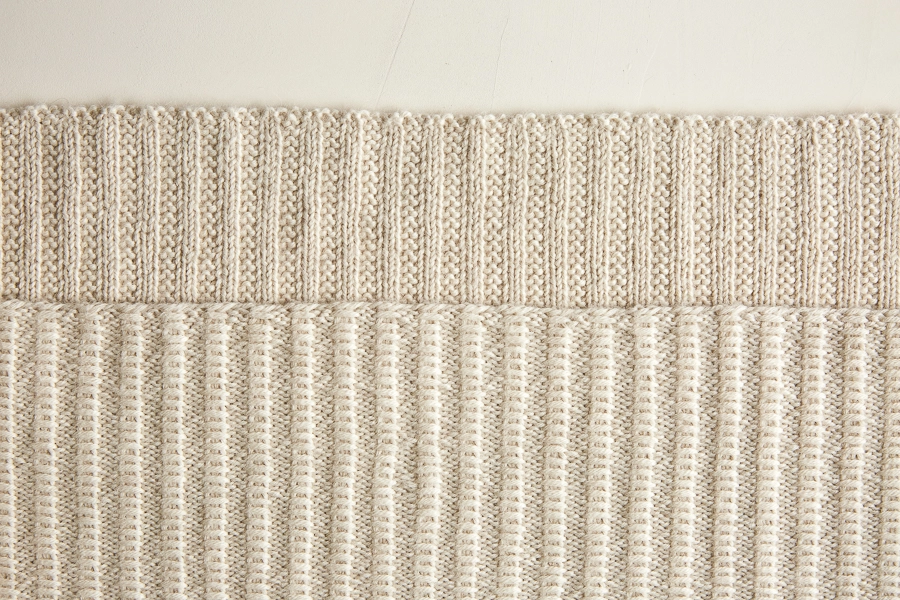 This project designed for Purl Soho by Jake Canton.
Update: New Yarn
October 2020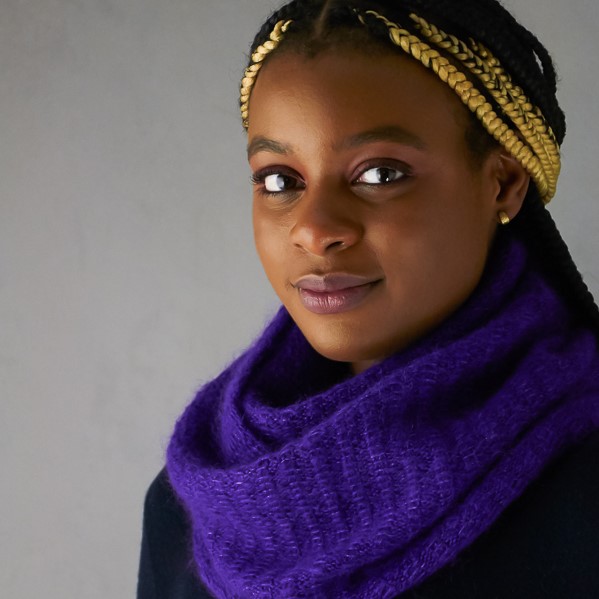 We made our original version in Season Alpaca for a fairly crisp finish, but this time we turned to our very newest yarn, Brume, for a hazier take. Fifty-eight percent mohair for coziness, 25% wool for durability, and 17% silk for luminescence, Brume is a perfect balance of good things, distinctive for its soft and mysterious beauty. Learn more here!
Share your progress and connect with the community by tagging your pics with #PurlSoho, #PurlSohoBusyHands, #PurlSohoFloatsCowl, and #PurlSohoSeasonAlpaca. We can't wait to see what you make!
Materials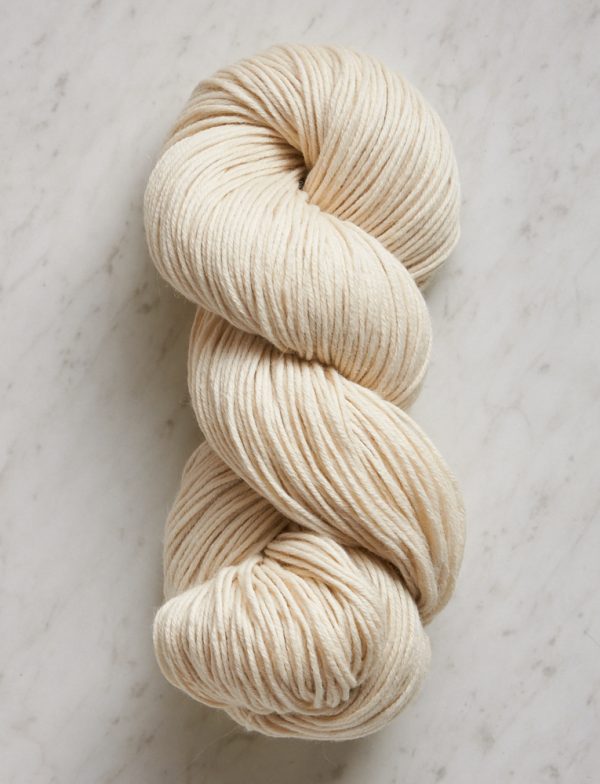 3 skeins of Purl Soho's Season Alpaca, 100% baby alpaca. Each skein is 218 yards/ 100 grams; approximately 679 yards required. We used Heirloom White.
US 4 (3.5mm), 40- or 47-inch circular needles
Gauge
Unblocked: 26 stitches = 4 inches in stitch pattern
Blocked: 24 stitches = 4 inches
Size
One Size
Unblocked Circumference: 50 inches
Finished Circumference: 54 inches
Finished Height: 11 inches
Notes
You will knit this project in the round inside out, meaning that the side of the fabric facing you as you work will be the "wrong side." Both sides are beautiful, but we're calling the side with the horizontal bars of slipped stitches the "right side."
All slipped stitches are slipped purlwise.
To change the finished circumference, cast on any multiple of 4 stitches.
Pattern
Cast on 324 stitches. We used a basic Long Tail Cast On. Do not join to work in the round.
Set-Up Row: *K2, p2, repeat from * to end of row.
Keeping the same side facing you, place marker and join to work in the round, being careful to not twist the stitches.
Round 1: *K2, slip 2 with yarn in back, repeat from * to end of round.
Round 2: *K2, p2, repeat from * to end of round.
Repeat Rounds 1 and 2 until piece measures 11 inches from cast-on edge, or desired height.
Bind off purlwise.
Weave in the ends and block, if desired.