A pretty piece of fabric stitched in colorful floss is an especially lovely thing, made for no other reason than to enjoy its timeless beauty. Our Beginner Sampler Kit is all about the satisfaction of creating such an object!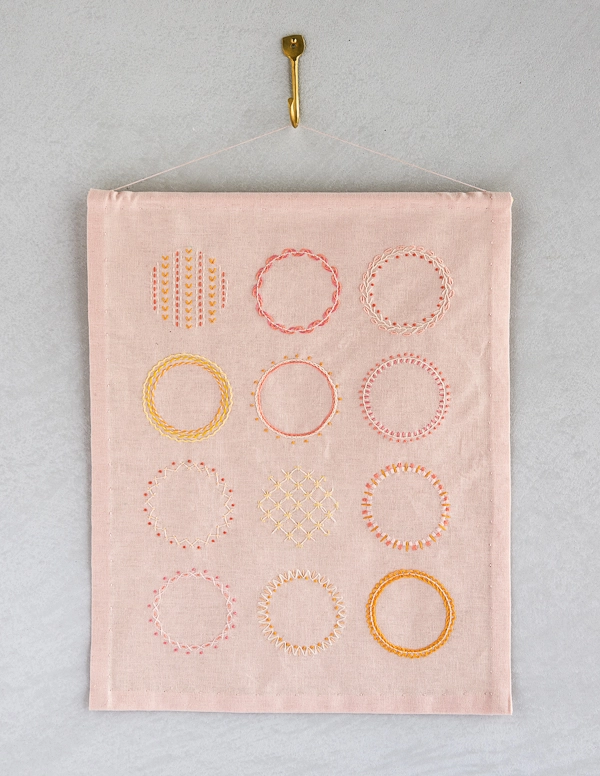 An update to our Learn to Embroider a Sampler Kit, this Beginner Sampler may look familiar. It is the same design and set of instruction as the original, but is now available in two additional palettes! Sunny Day, above, really is a sunny day with rich roses and golden yellows set on a warm pink linen-cotton blend.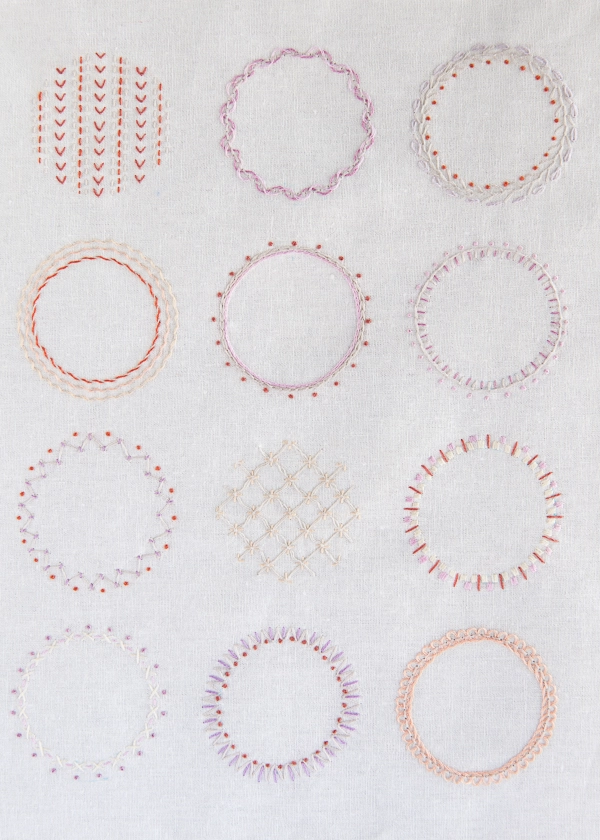 And Coneflower, above, is an ode to that wonderful flower that blooms in a range of lavenders and pinks with a toasty orange center. We love this delicate garden on a crisp white background, so fresh and pretty!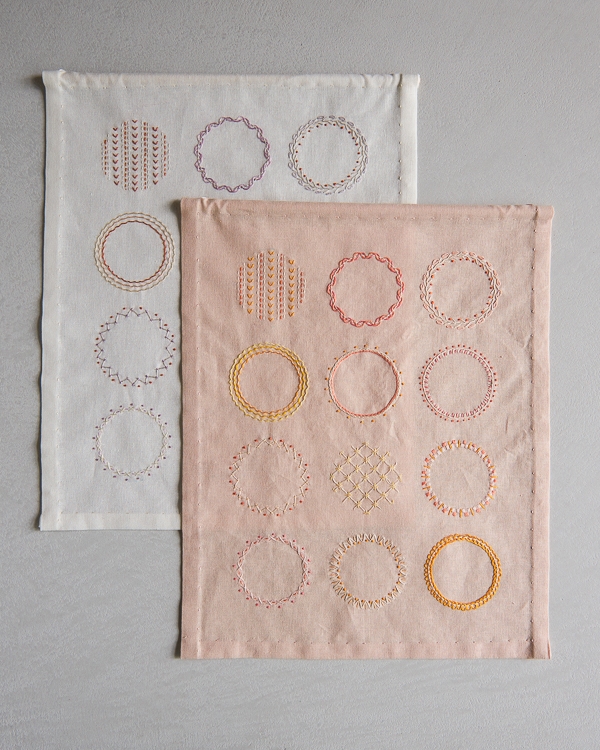 The Beginner Sampler Pattern booklet, which comes with the Kit or on its own, includes step-by-instructions, from putting the fabric in the hoop to stitching a whole collection of basic embroidery stitches. Each circlet in the finished design offers the chance to practice your new skills!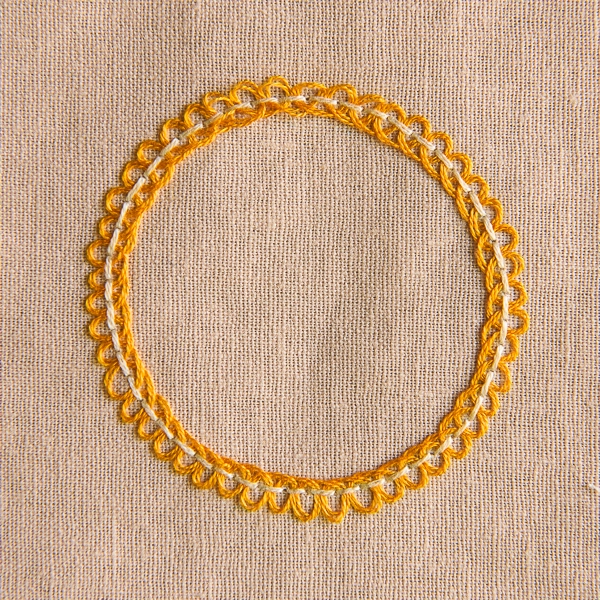 Although designed for beginners, accomplished embroiderers will find this project just as compelling. With the freedom to create your own combinations of stitches or to follow along with ours, there's lots of room to play and learn.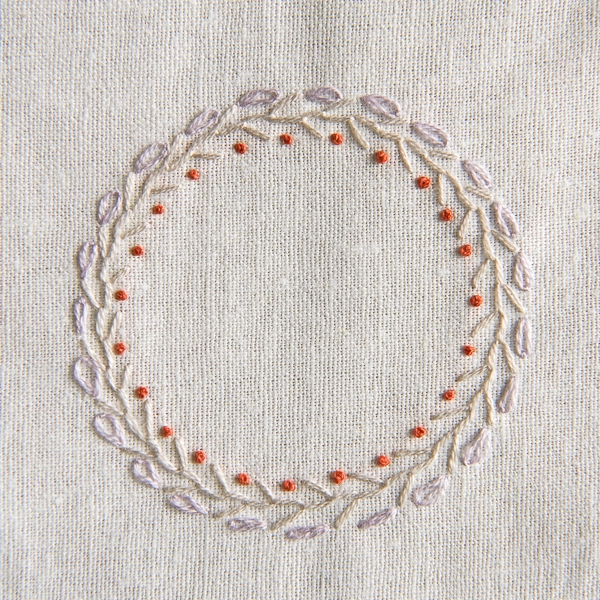 And never fear, the original palette is still available! Now named Window Box, its warm slate background is like a container for a garden of bright colors. A new name and two new color stories but still the same combination of modern design and traditional stitches, our Beginner Sampler is a beautiful place to begin!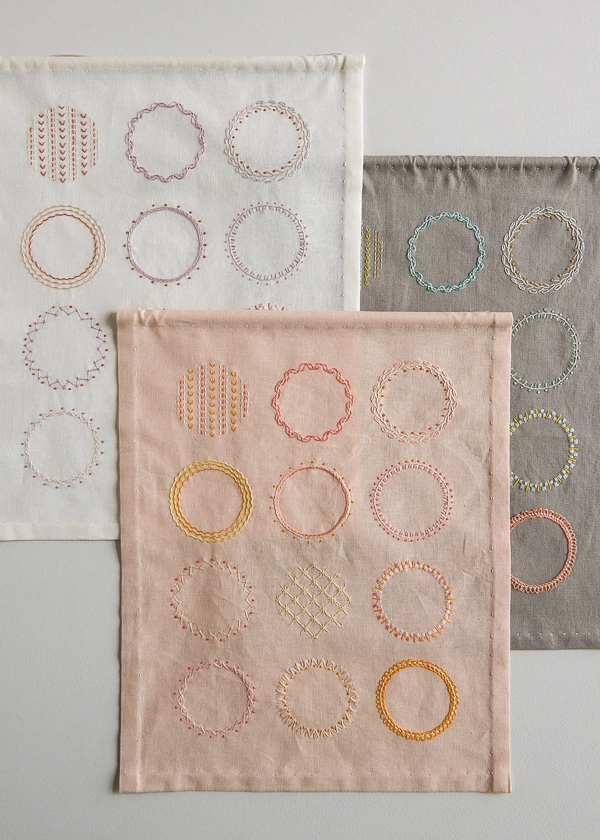 Materials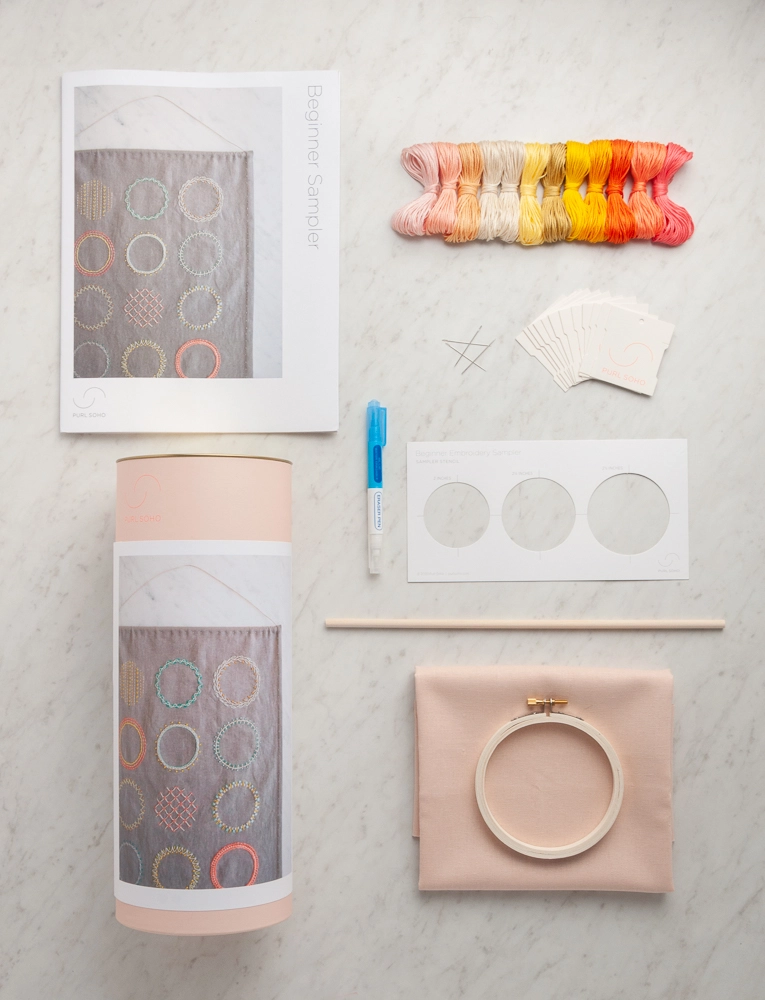 Our Beginner Sampler Kit comes in three palettes…
Sunny Day, top
Coneflower, lower left
Window Box, lower right
Each Kit includes…
1/2 yard of linen-cotton woven fabric
12 skeins of cotton embroidery floss in 11 colors
12 paper bobbin cards
4 embroidery needles
A water-soluble fabric marker
A 4-inch embroidery hoop
A 12-inch dowel (for hanging)
A Sampler Stencil
A full-color Beginner Sampler Pattern booklet
These are enough materials to make one Beginner Sampler, with some fabric left over for practicing and lots of floss left over for your next project!
NOTE: This Kit is the same as our old Learn to Embroider a Sampler Kit, except that this version has new graphics, a new name, and comes in two new colors!
Size
Finished Dimensions: 141/2 x 12 inches
Pattern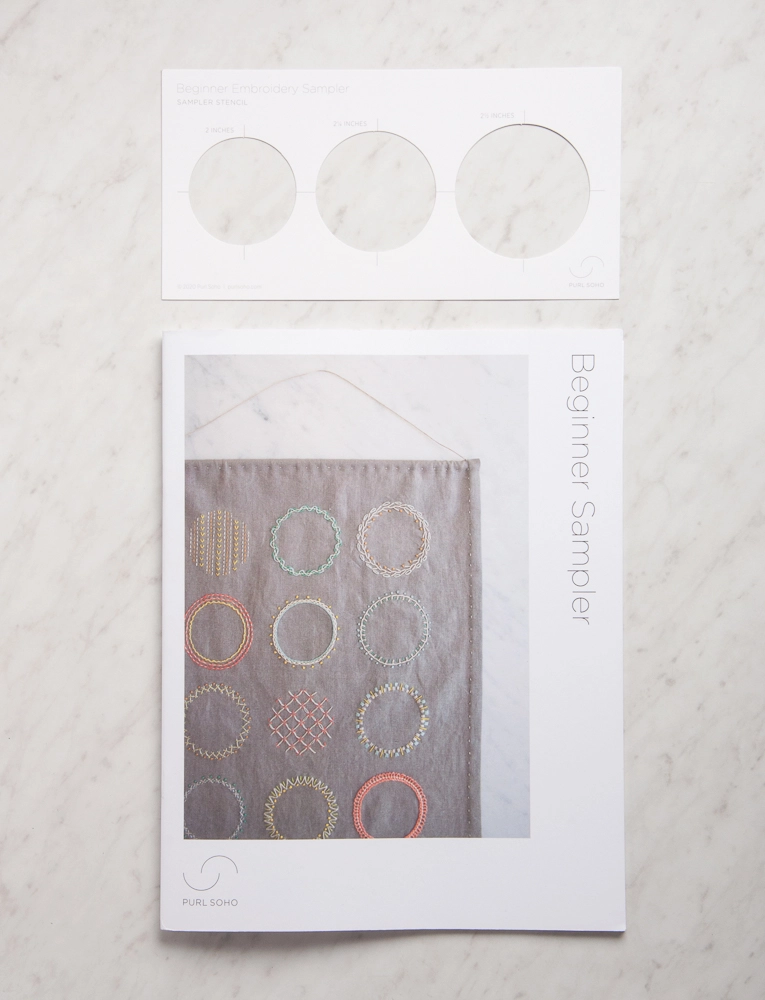 If you already have the supplies you need, pick up just the Beginner Sampler Pattern, which includes how-to-embroider instructions and a Sampler Stencil.
Update: New Version!
November 8, 2017
So sweet, so simple, and so pretty, our Mini Sampler Pattern uses some of the circles from our Beginner Sampler Kit and gives them some new special touches, including metallic floss and seed beads.
Designed for beginners, but equally appealing to longtime embroiderers, the Mini Sampler Pattern is equal parts beauty and simplicity!