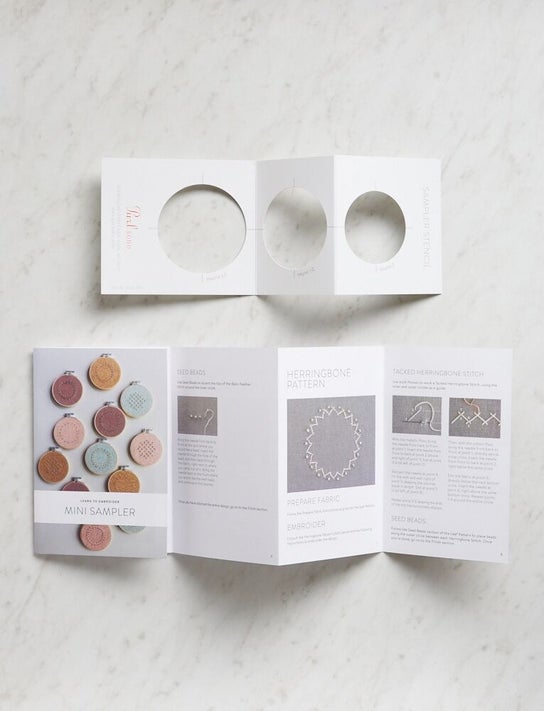 So sweet, so simple, and so pretty, our Mini Sampler uses some of the circlets from our Beginner Sampler Kit and gives them some new special touches, including metallic floss and seed beads. Designed for beginners, but equally appealing to longtime embroiderers, our Mini Sampler Pattern walks you through three different designs, from start to finish! Receive your Pattern as a PDF download, and for more information, including a list of materials you'll need to make your Mini Sampler, please click Product Details, below.
Product Details
Materials
To make one Mini Sampler, you'll need…
A 9 x 9- inch piece of woven fabric. We used Purl Soho's Daily Linen.
Some size 12 seed beads
A beading needle
A water-soluble fabric marker
A 4-inch embroidery hoop
A Sampler Stencil, included with Pattern
Size
Diameter of embroidery: Approximately 2 1/2 inches
Diameter of display hoop: 4 inches
PLEASE NOTE: If you have purchased a hard copy of this pattern and would also like to receive a downloadable PDF, please email us at customerservice@purlsoho.com.