It's a purl-less rib! Yes, that's right, a rib created without a single purl. It can't be done, you say? Well, with a series of smartly placed slip stitches, indeed it can! I present to you a classic stitch pattern: the Cartridge Belt Rib.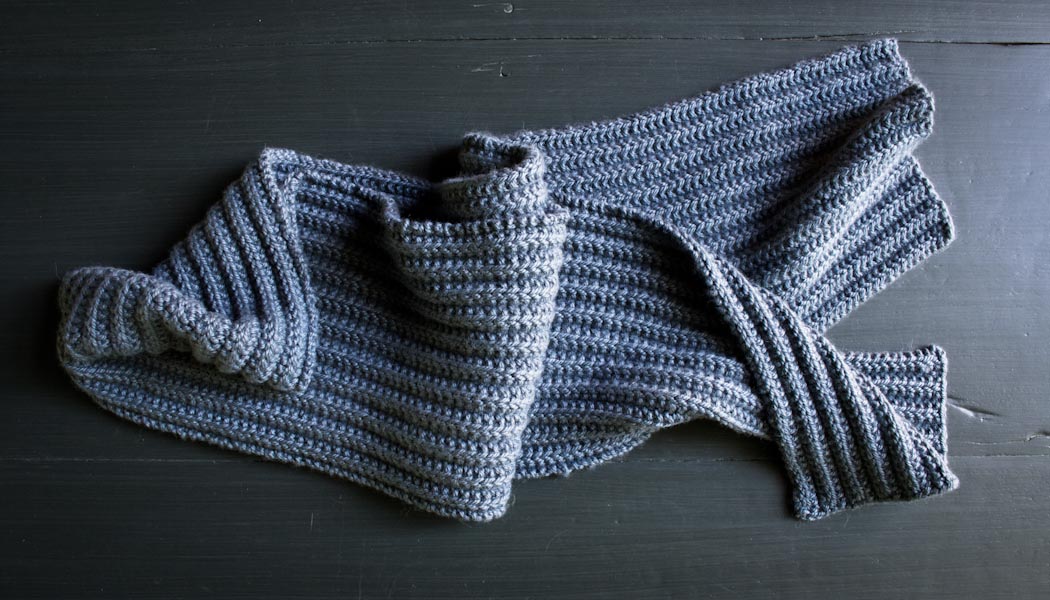 Lots of knitters count the Cartridge Belt Rib among their favorite stitch patterns, and you can officially lump me in. This robust rib stitch produces prominent columns of elongated knit stitches separated by broad valleys of dense texture. The juxtaposition is not only fascinating; it's beautiful too.
I knit up this quick and easy No-Purl Ribbed Scarf in Purl Soho's gorgeous Alpaca Pure. Outrageously cozy, nothing feels better on cold day! -Laura
PS: Loving this? Check out the Cartridge Belt Rib stitch Forever Baby Blanket knit up in Anzula's For Better. Or looking for a cowl? Try the Fluted Cowl, knit up in Purl Soho's Super Soft Merino. It uses a slightly different stitch pattern but has a similar effect!
Materials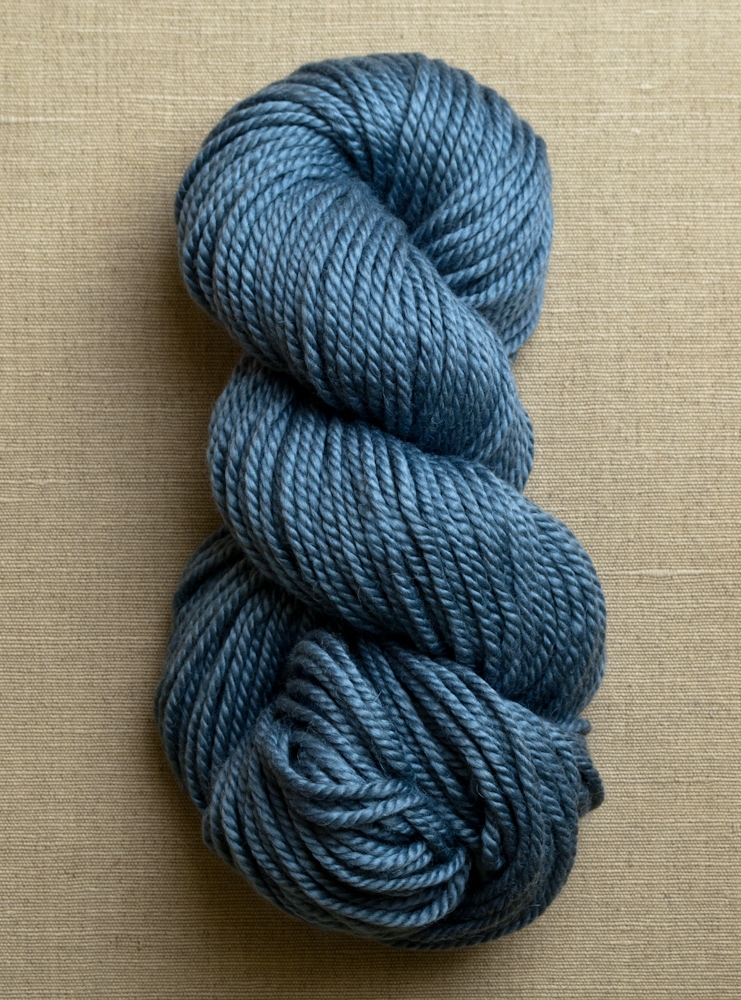 4 (5) skeins of Purl Soho's Alpaca Pure, 100% alpaca. I used the color Steel Blue.
US 8 straight or circular needles
Gauge
22 stitches = 4 inches in stitch pattern
Size
8 ½ inches wide x 64 (80) inches long
Notes
Slip all slipped stitches purlwise.
This stitch pattern is worked over a multiple of 4 + 3 stitches.
Pattern
Cast on 47 stitches
Row 1: K3, *slip 1 wyif (with yarn in front), k3, repeat from * to end of row.
Row 2: K1, *slip 1 wyif, k3, repeat from * to last 2 stitches, slip 1 wyif, k1.
Repeat Rows 1 and 2 until piece measures 64 (80) inches from cast on edge or until desired length, ending with Row 2.
Bind off in a k3, p1 rib. Here's how… K2, slip the first stitch over, k1, slip the first stitch over, *p1, slip the first stitch over, [k1, slip the first stitch over] 3 times, repeat from * to end of row.
Weave in ends and block as desired.