It's a purl-less rib! Yes, that's right, a rib created without a single purl. It can't be done, you say? Well, with a series of smartly placed slip stitches, indeed it can! I present to you a classic stitch pattern: the Cartridge Belt Rib.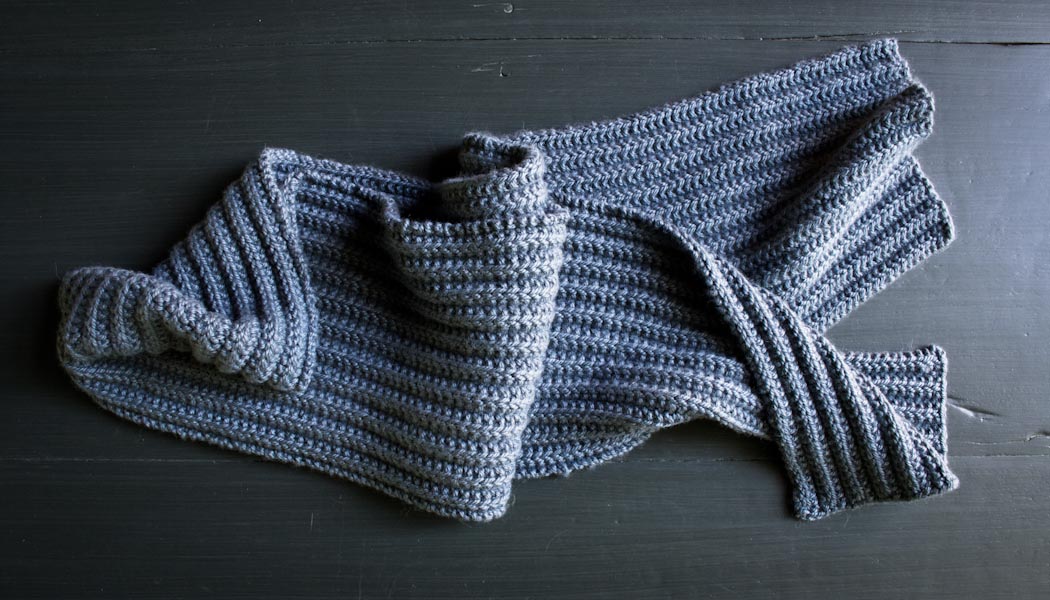 Lots of knitters count the Cartridge Belt Rib among their favorite stitch patterns, and you can officially lump me in. This robust rib stitch produces prominent columns of elongated knit stitches separated by broad valleys of dense texture. The juxtaposition is not only fascinating; it's beautiful too.
I knit up this quick and easy No-Purl Ribbed Scarf in Purl Soho's gorgeous Alpaca Pure. Outrageously cozy, nothing feels better on cold day! -Laura
Update: Now a Blanket Pattern!
September 14, 2018
With a simple 2-row repeat of knit and slip stitches, the No-Purl Ribbed Blanket pattern is made for momentum. We knit up our blanket in Season Alpaca, 100% baby alpaca classically plied into a sportweight. So, if lofty ribs are your cup of tea but purling isn't, take it easy with this No-Purl Ribbed Scarf and our No-Purl Ribbed Blanket!
Update: Now also a Wrap!
March 27, 2019
Our beautiful No-Purl Ribbed Wrap uses four skeins of our gorgeous Line Weight yarn, a pure and simple single-ply merino wool lightweight enough to serve all three scarf seasons and cozy enough to feel good anytime!
Designed by Purl Soho designer, Laura Ferguson.
Share your progress and connect with the community by tagging your pics with #PurlSoho, #PurlSohoBusyHands, and #PurlSohoNoPurlRibbedScarf. We can't wait to see what you make!
Materials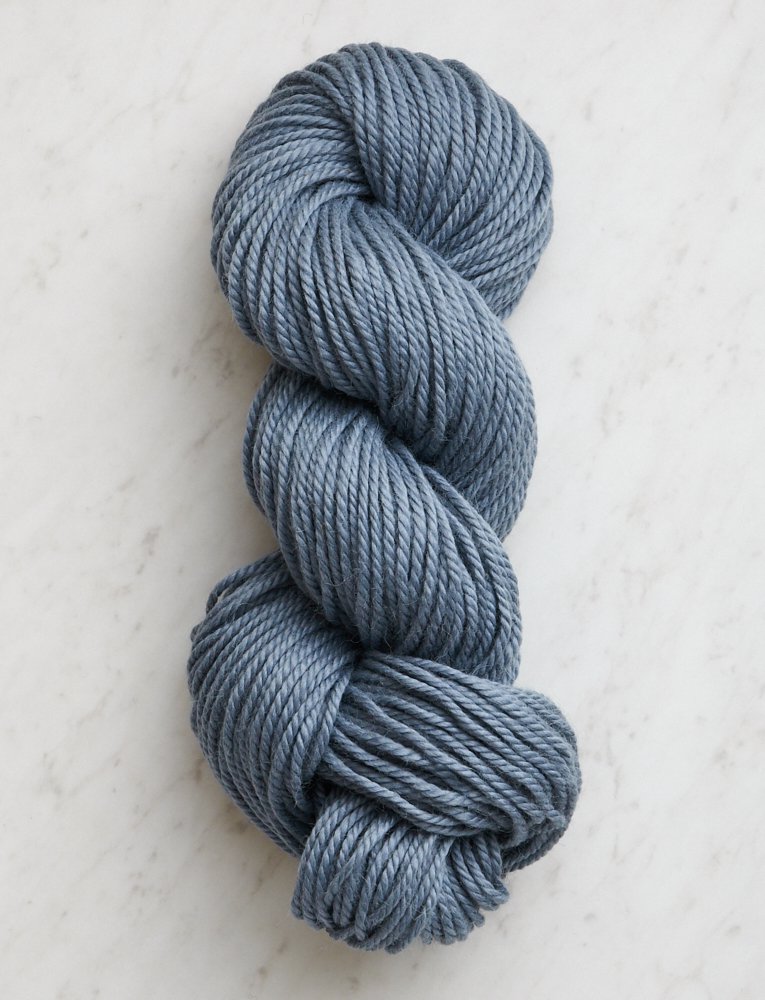 4 (5) skeins of Purl Soho's Alpaca Pure, 100% alpaca. Each skein is 109 yards/ 100 grams; approximately 436 (545) yards required. We used the color Steel Blue. (NOTE: We no longer offer Alpaca Pure, but choose from one of our other worsted weight yarns.)
US 8 (5 mm) straight or circular needles
Gauge
22 stitches = 4 inches in stitch pattern
Size
8½ inches wide x 64 (80) inches long
Notes
Slip all slipped stitches purlwise.
This stitch pattern is worked over a multiple of 4 + 3 stitches.
Pattern
Cast on 47 stitches. We used a basic Long Tail Cast On.
Row 1: K3, *slip 1 wyif (with yarn in front), k3, repeat from * to end of row.
Row 2: K1, *slip 1 wyif, k3, repeat from * to last 2 stitches, slip 1 wyif, k1.
Repeat Rows 1 and 2 until piece measures 64 (80) inches from cast on edge or until desired length, ending with Row 2.
Bind off in a k3, p1 rib. Here's how… K2, slip the first stitch over, k1, slip the first stitch over, *p1, slip the first stitch over, [k1, slip the first stitch over] 3 times, repeat from * to end of row.
Weave in ends and block as desired.