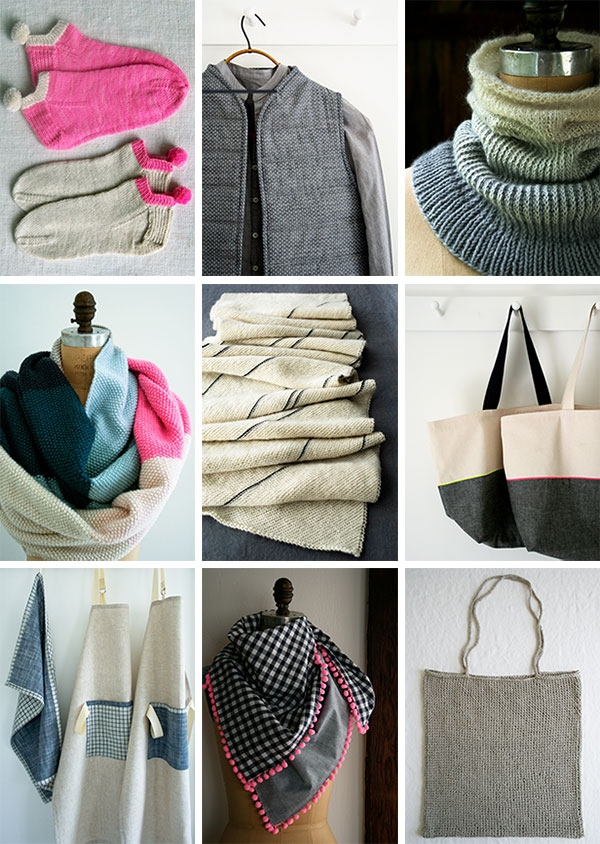 Every mother has her talents. Maybe she could sing your tears away or maybe she coached your soccer team to an undefeated season; maybe she caught every grammar mistake in your book reports or maybe she's hand knit you cozy socks every birthday since you were two. Whatever her forte, the day to celebrate mom is close at hand, and it's time to give back some love with the product of your own talents!
Get tons of inspiration from our amazing archive of Women's Projects. Some of our favorites are shown above…
To browse our complete gallery of projects for women, click here!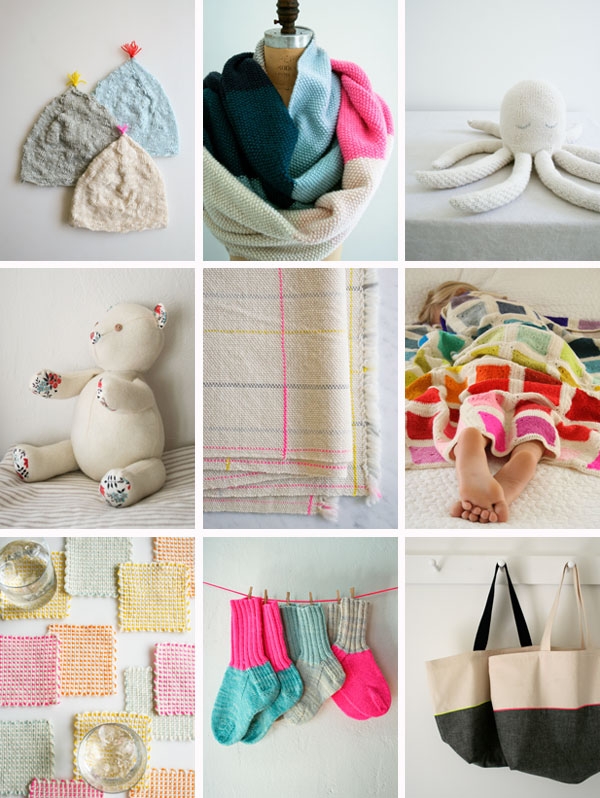 Or maybe, even though your love is huge, your free time is small. In that case, crafty moms will love one of Purl Soho's beautiful Gift Kits. These special packages include all of the major materials mom will need to complete a Purl Bee project, plus a pretty card that pictures the finished project and gives instructions on where to find the free pattern.
Choose from thirteen Purl Bee projects, including the nine shown above. They are…
Top Row, from the left: Pointy Hats for Newborns, Worsted Twist Seed Stitch Scarf, and Knit Octopus
Middle Row: Wool and Liberty Teddy Bear, Woven Plaid Scarf, and Bear's Rainbow Blanket
Bottom Row: Pin Loom Coasters, Toddler Socks, and Everyday Tote
Plus, four more shown below…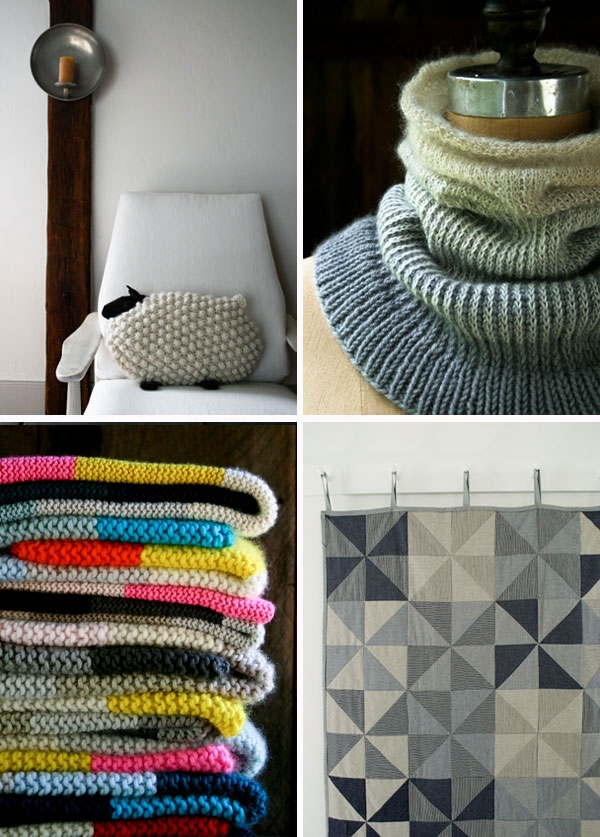 Top Row: Bobble Sheep Pillow and Ombre Cowl
Bottom Row: Super Easy Blankets and Denim Pinwheel Quilt
To check out our entire collection of Gift Kits just click here.
Whether you're crafting for mom or you're giving her the gift of crafting, this Mother's Day will definitely be full of love!