Like peanut butter and chocolate, like Fred and Ginger, some things are meant to be together. That's why we've introduced our favorite new yarn, Purl Soho's Worsted Twist, to our favorite old pattern, the Amazing Seed Stitch Wrap!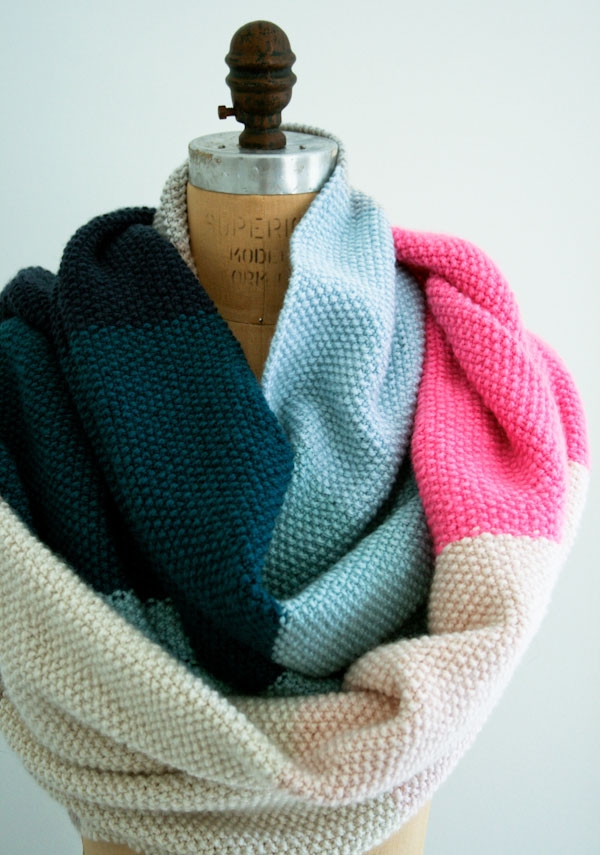 From sensational pink through a soft world of neutrals into the land of mysterious blues, this extra-wide scarf journeys through a rainbow of Worsted Twist. We love the surprises, the poetry and the beauty. And in one hundred percent of the softest-ever merino wool, we love the feeling too!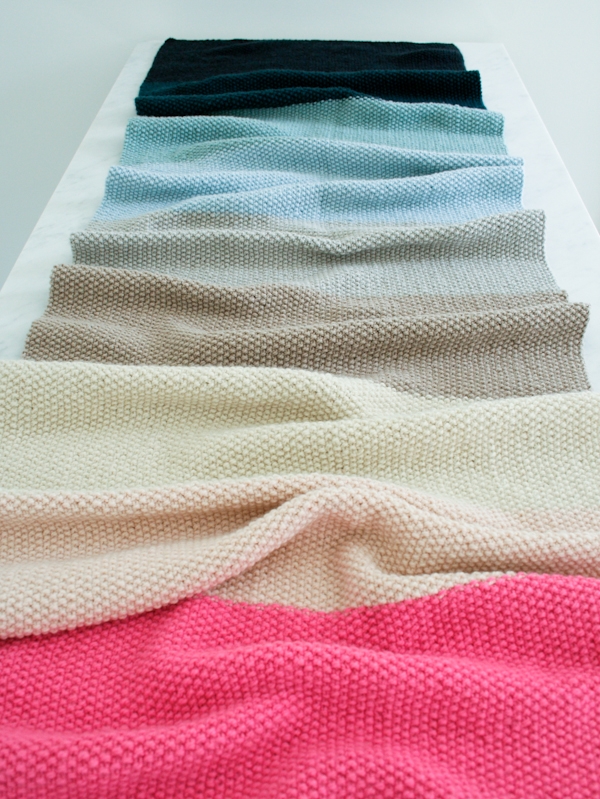 To pick up all nine skeins of Worsted Twist, just click here. And since this version has a slightly different gauge than the original, read on for the Seed Stitch Wrap pattern. Then wrap yourself in a gorgeous cocoon of color!
Share your progress and connect with the community by tagging your pics with #PurlSoho, #PurlSohoBusyHands, #PurlSohoSeedStitchWrap, and #PurlSohoWorstedTwist. We can't wait to see what you make!
Materials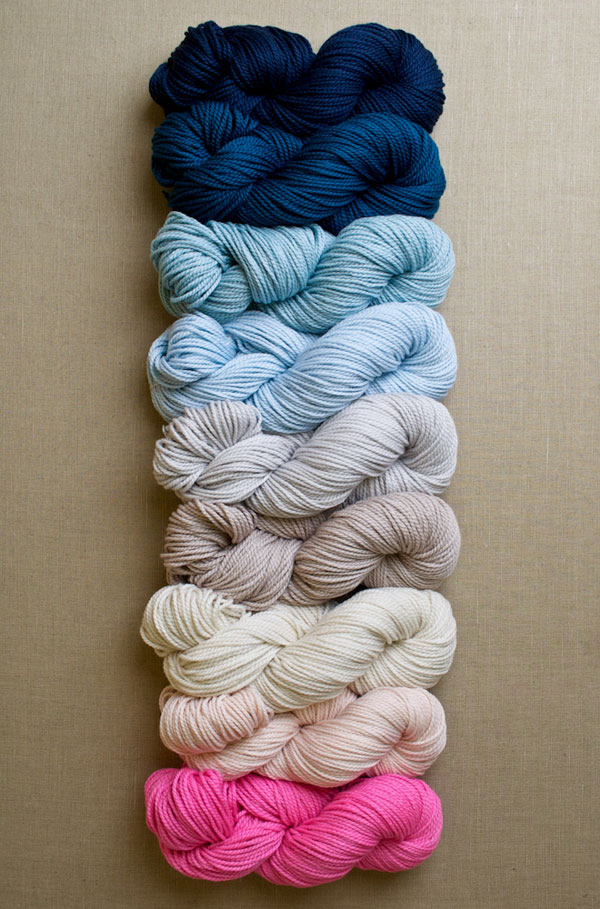 To knit your own Seed Stitch Wrap in Worsted Twist you'll need…
9 skeins of Purl Soho's Worsted Twist, 100% merino wool. Each skein is 164 yards/ 100 grams; approximately 1476 yards required. From the top, these colors are Timeless Navy, Peacock Blue, Desert Blue, Ice Blue, Oyster Gray, Sea Salt, Heirloom White, Ballet Pink and Super Pink. (NOTE: We no longer offer Worsted Twist, but choose from one of our other worsted/aran weight

 yarns.)

US 8 (5 mm), straight or 24 or 32-inch circular needles
Gauge
17 stitches = 4 inches in seed stitch
Size
Approximately 22 inches wide x 80 inches long
Notes
The color order is pictured and listed above in the Materials section.
Pattern
With the first color, cast on 99 stitches. We used a basic Long Tail Cast On.
Row 1: *K1, p1, repeat from * to last stitch, k1.
Repeat Row 1 for each row until end of skein.
Change to the second color at the beginning of the next row and repeat Row 1 until end of skein.
Repeat with each color, making sure to always change colors on the same side.
When you are nearly finished with the ninth skein, bind off in pattern.
Weave in the ends and you're finished!