We recently sat down with, Jade Sapphire, our favorite cashmere experts, to dream up the ultimate knitting project. We knew that Jade Sapphire had the yarn covered with the purest, softest Mongolian cashmere we know of, as well as the unique capability to hand dye spectacular color. And on our end, we knew that the very best thing to do with the very best cashmere is cuddle and so we designed the most generous and gorgeous wrap we could imagine. The resulting collaboration is this: our Cashmere Ombré Wrap.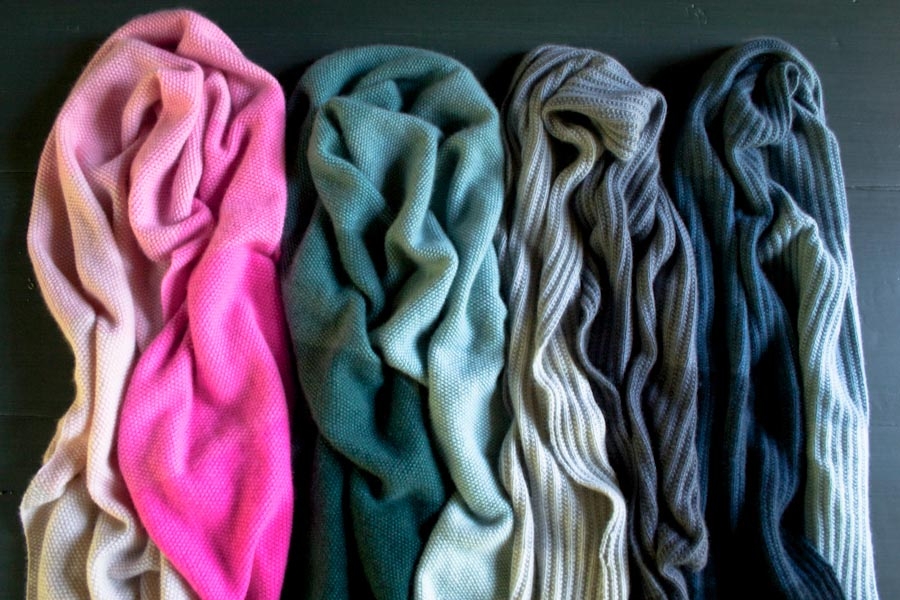 We chose four of the colors that are igniting our imaginations this season and decided that they would be most beautiful on a slowly ascending color scale. Jade Sapphire was perfectly equipped to create the real ombré we imagined, one where each skein is truly hand dyed one shade lighter than the one before it. In the end, eight skeins of sumptuous 4 Ply Cashmere form an octave, traveling from a deep, rich bass note up to a delicate, light treble tone. The effect is operatic: full of drama, lyricism and ravishing beauty!
Materials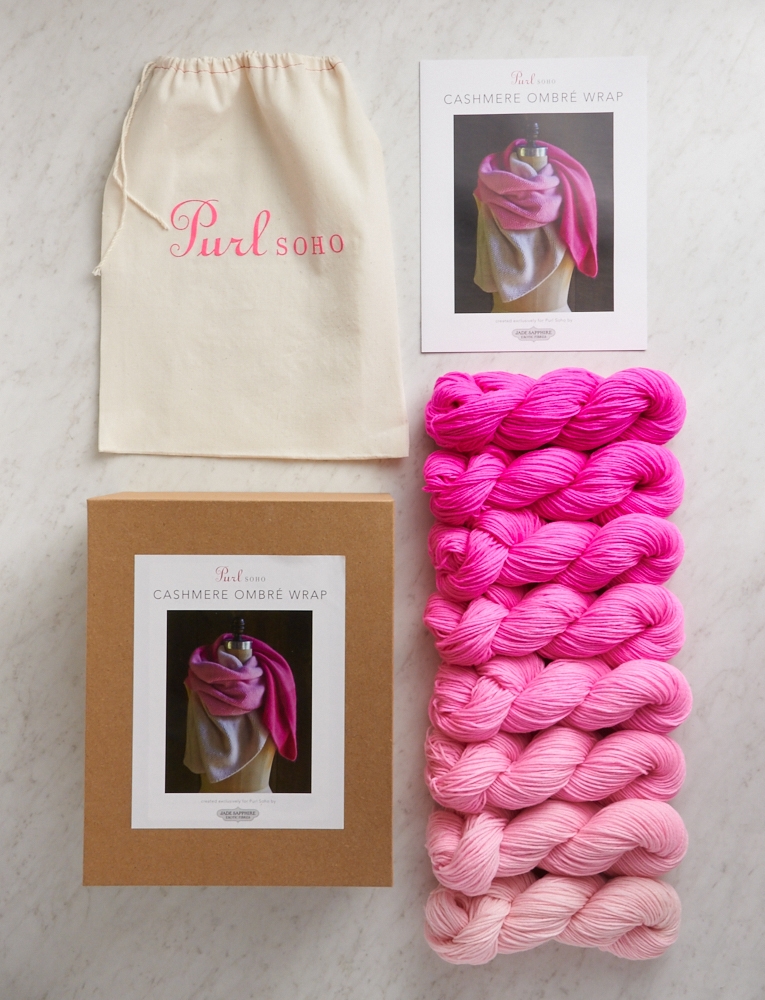 Our Cashmere Ombré Wrap Kit comes in four gorgeous colors, shown above from the left: Bloom, Aquamarine, Fog, and Ink . We also knit it up in two variations: a field of soft and nubbly seed stitch and a stream of rippling mistake rib. The Kit is equipped to make either!
Each Kit includes…
8 skeins of Jade Sapphire's 4 Ply 100% Mongolian cashmere, hand dyed exclusively for Purl Soho and available only in this kit. (This is enough yarn for either a seed stitch or a mistake rib wrap.)
A Purl Soho muslin project bag
A full-color booklet with instructions for both stitch patterns
All nestled inside in a sturdy, reusable cardboard box… Very nice!
You will also need US 3 straight or circular needles or the size needed to obtain the gauge, which is…
Gauge
Mistake Rib Wrap: 33 stitches per 4 inches (unblocked)
Seed Stitch Wrap: 25 stitches per 4 inches (unblocked)
Size
Mistake Rib Wrap: 17 x 80 inches (blocked)
Seed Stitch Wrap: 20 x 68 inches (blocked)
Pattern
And, finally, if you'd like to purchase just the Cashmere Ombré Wrap Pattern without the yarn, you can! It's available right here as a hard copy or download!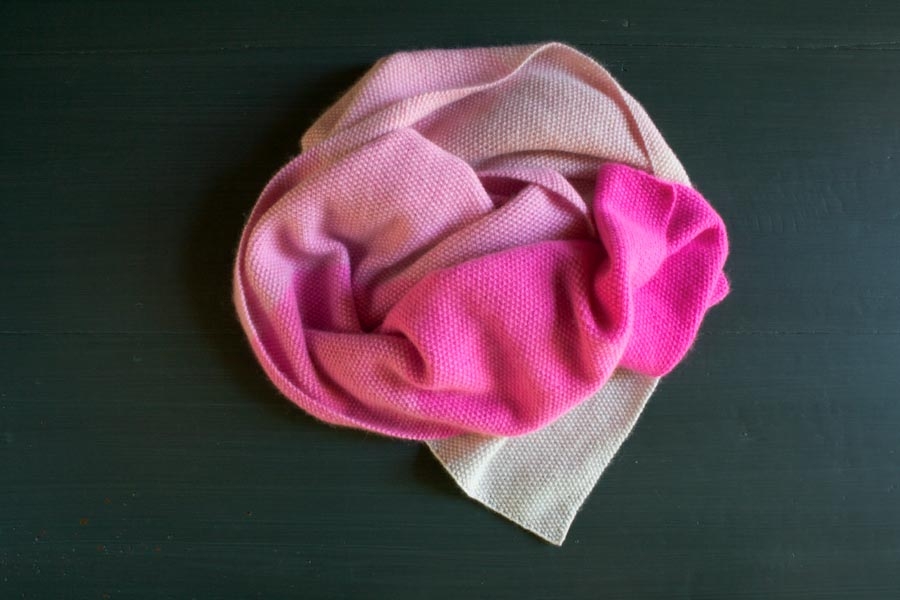 This Cashmere Ombré Wrap is truly a dream project, conceived in our dreams, dreamy to make and like a dream to wear, but don't sleep on it; get knitting!
Update: New Color
November 11, 2015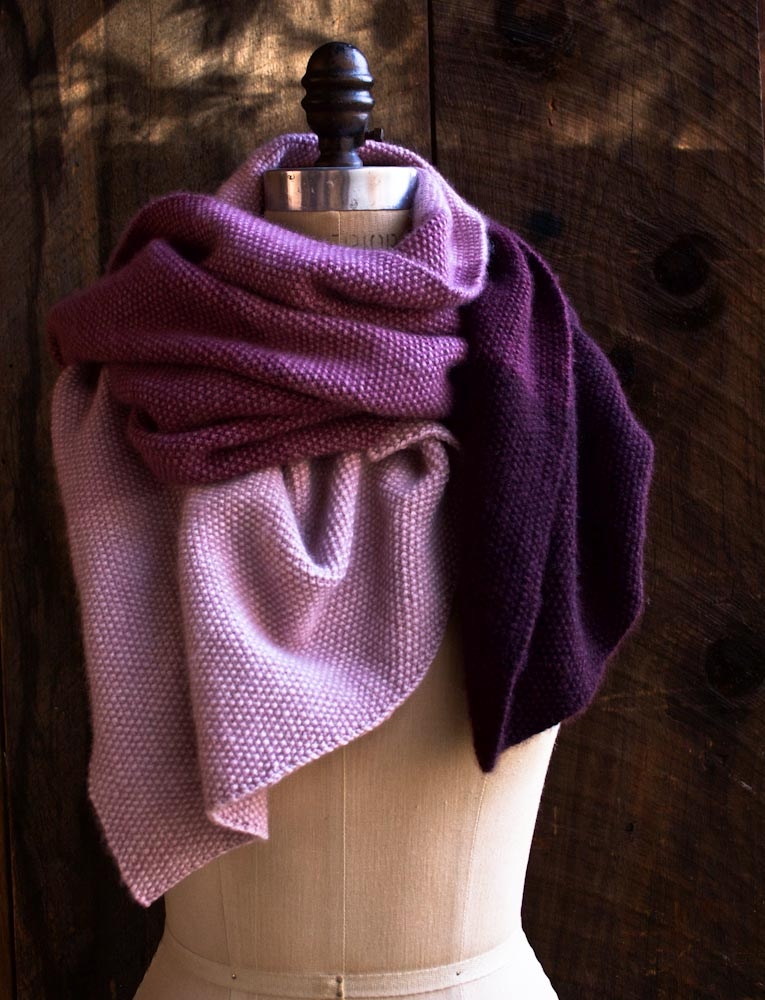 We added a new color to our Cashmere Ombré Wrap family: deep and juicy Plum! See all the photos right here!
Update: Another New Color!
February 12, 2016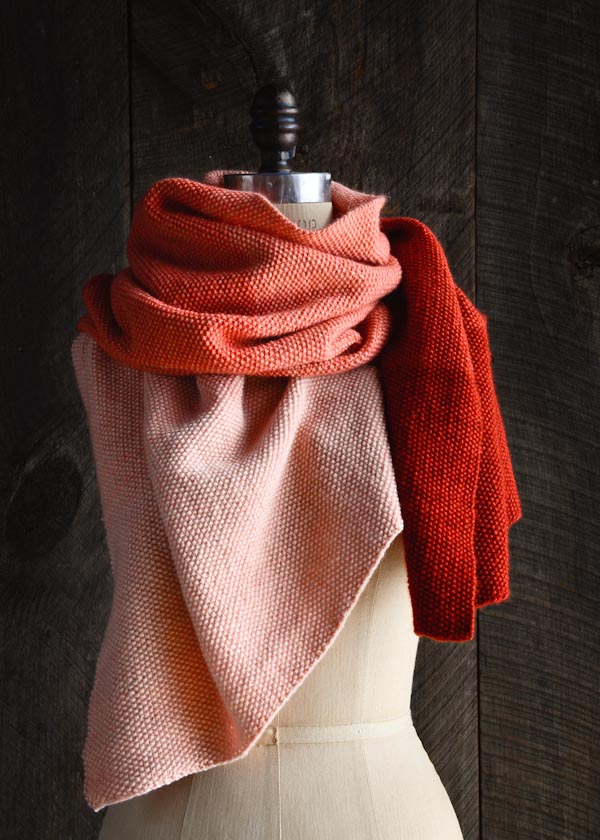 Perfectly warm in feel, look, and spirit, Vermilion rounds out our palette of Cashmere Ombré Wraps. Read all about it right here!
Update: A New Pattern
June 7, 2017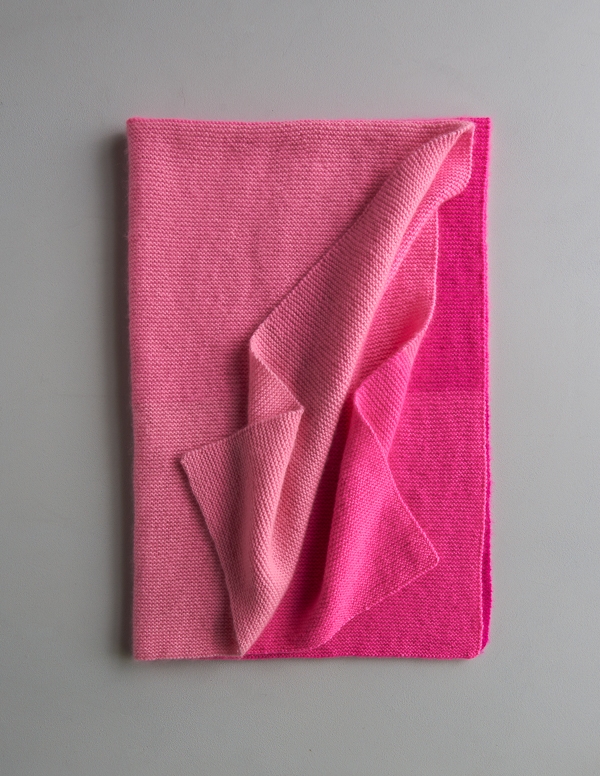 Our Cashmere Ombré Wrap Kit isn't just for wraps anymore! We've taken its eight skeins of Jade Sapphire's specially hand-dyed cashmere and put them in a new light. Our incredible Cashmere Ombré Wrap Blanket is as soft as you can imagine and as beautiful as any baby deserves!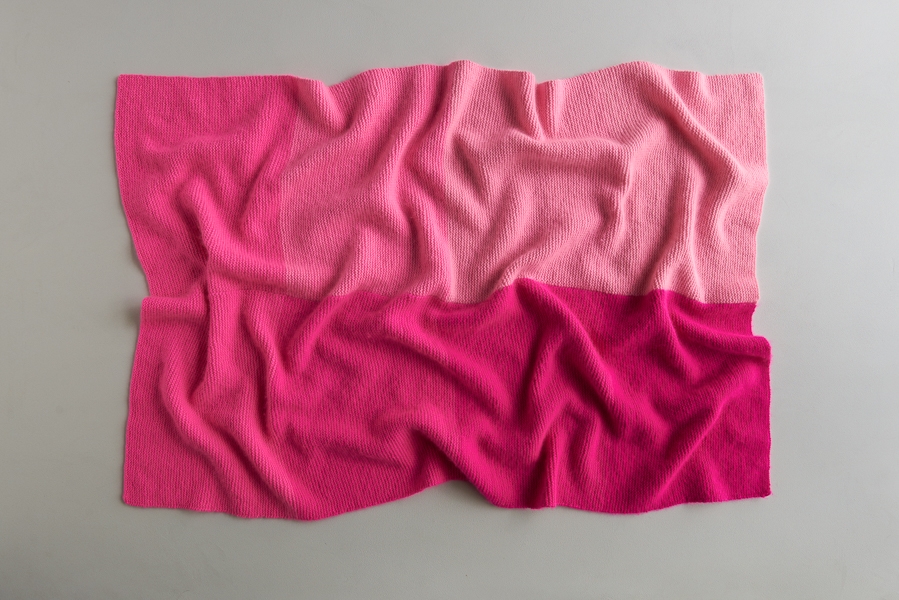 Update:  A Trio of New Colors!
April 4, 2018
Our Cashmere Ombré Wrap Kits just grew more gorgeous by three! Joining our six existing colorways, this new trio draws inspiration from the natural world and rounds out our collection to cover nearly the whole rainbow. Read all about them here!
Update:  Two New Woven Projects!
April 13, 2018
We took our Cashmere Ombré Wrap Kit in Plum to the loom! Using one Kit and a single skein of our Cattail Silk, we were able to weave two different scarf styles using Schacht Spindle Co.'s Cricket Loom! Read all about our Woven Cashmere Ombré Scarves here!