Six years ago Purl Soho partnered with Jade Sapphire to create our spectacular Cashmere Ombré Wrap, a hand-dyed symphony of gradating color and unbelievably soft cashmere.
Back then, we started with just four colors, and over the years, we've slowly added palettes to the collection, but this season we are thrilled to welcome five(!!) new colors to our world of Cashmere Ombré Wrap Kits.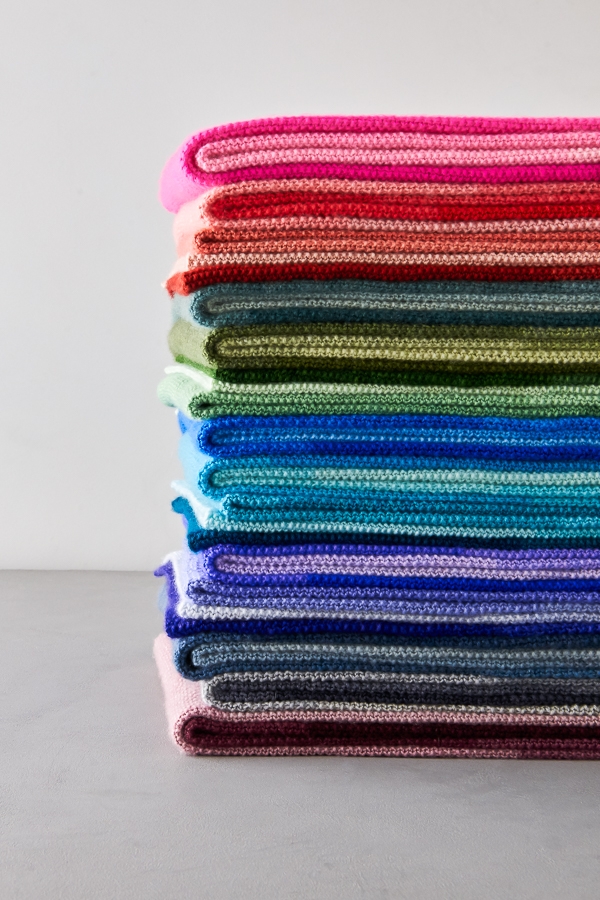 Jade Sapphire's passion for color and expertise in hand-dyeing are on full display in these heart-swooning ombrés, each one an octave of joyful song.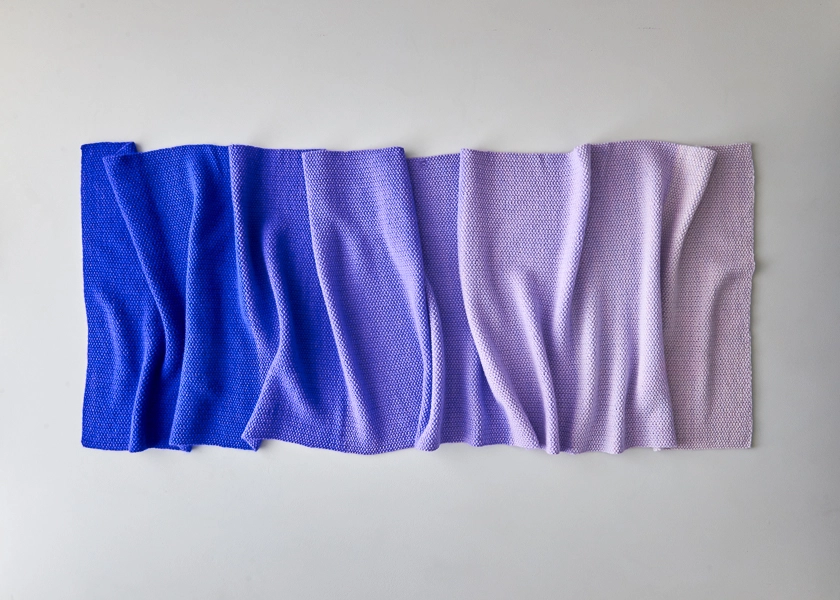 The Cashmere Ombré Wrap Kit includes eight skeins of Jade Sapphire's 4-ply Mongolian cashmere, each palette traveling from a petal soft wisp of color to a deep pool of pigment. Stunning!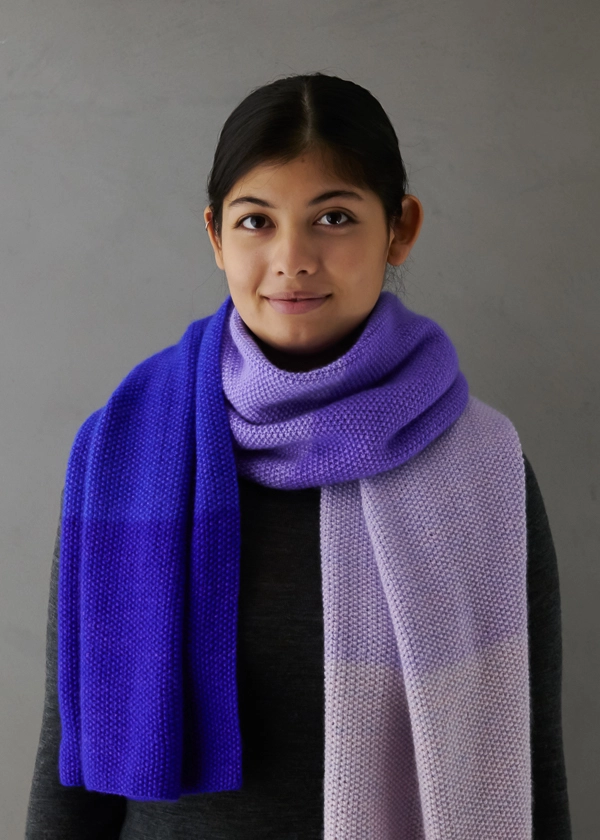 The kit also includes instructions for knitting up a seed stitch wrap (that's what all the ones here are!) or a mistake rib version. Either way, the finished piece will be your favorite thing you own!
And here are all the new colors in one place! They are, from top to bottom in the stack above, Delphinium, Lupine, Lapis, Glacier, and Fennel.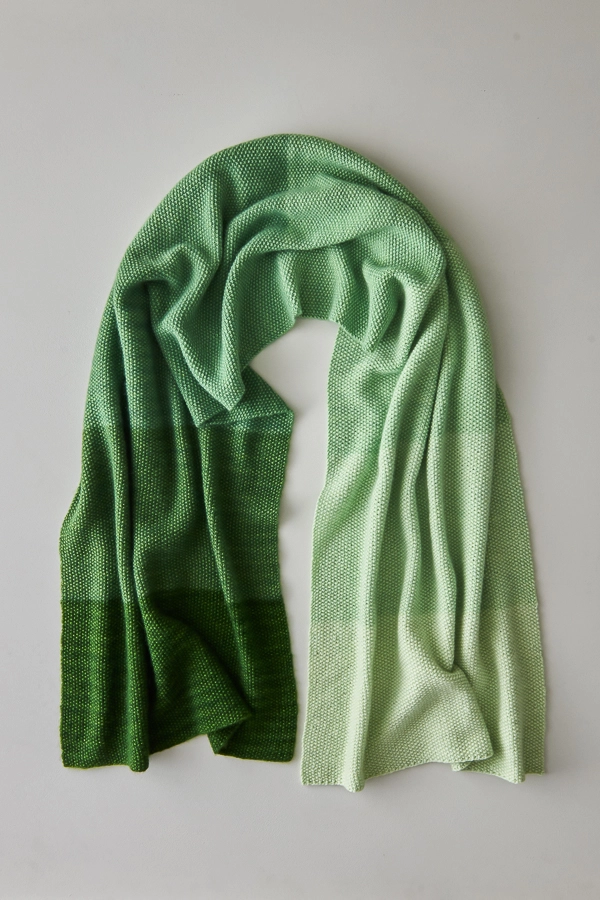 Fennel, above, joins Cypress in our green family. While Cypress leans yellow in that evergreen kind of way, Fennel is on the breezy, cool blue-side of green. It is as crisp and refreshing as Fennel itself!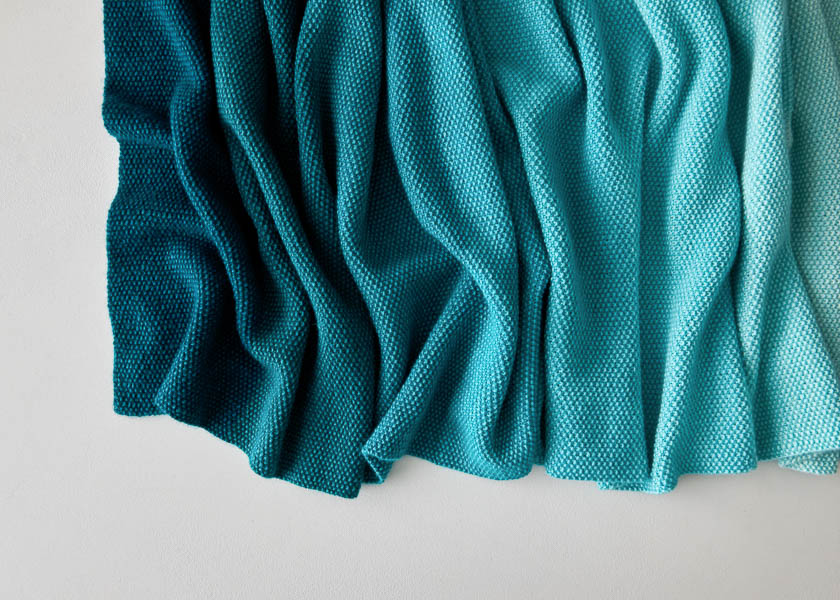 Falling between old favorites, Robin's Egg Blue and Aquamarine, Glacier is an icy spot on the blue spectrum, while Lapis, below, is like looking at the earth from outer space, a swirling blue marble!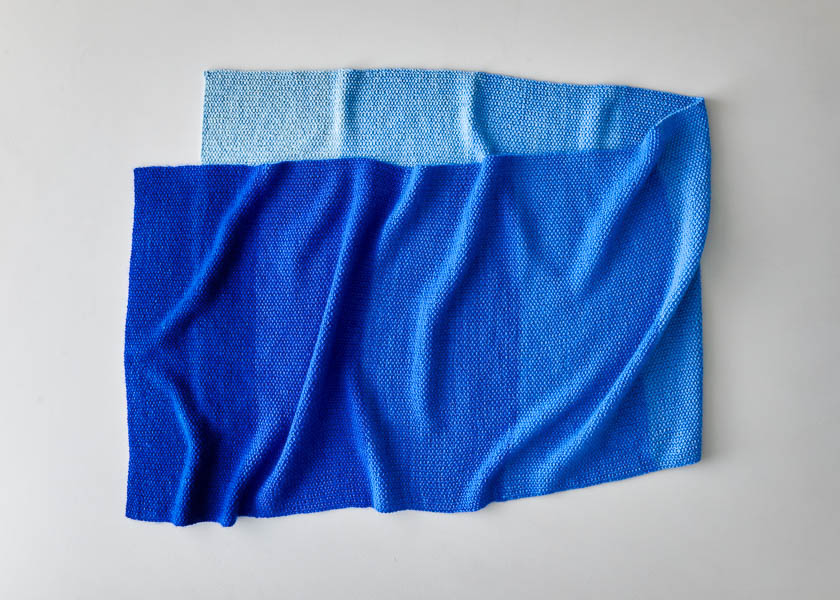 Lupine, up top on the model, is a purple party flirting with indigo in its darkest tones, while Delphinium, below, tiptoes in perfect grace on the purple side of blue.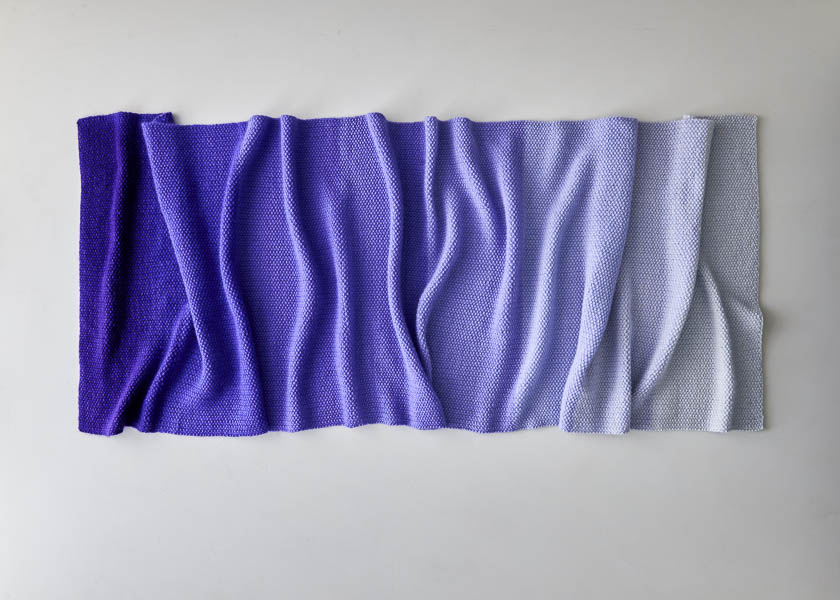 So, fourteen total colors and the nearly impossible job of choosing your favorite. Our advice? Listen to your heart and follow your soul… You can't go wrong!
Share your progress + connect with the community by tagging your pics with #PurlSoho, #PurlSohoBusyHands, and #PurlSohoCashmereOmbreWrap. We can't wait to see what you make!
Materials
To make your own Cashmere Ombré Wrap, you'll need a Cashmere Ombré Wrap Kit. It includes…
8 very special skeins of Jade Sapphire's 4-ply 100% Mongolian cashmere, hand dyed exclusively for Purl Soho and this project. Each skein is 200 yards/ 100 grams; approximately 1,600 yards required.
A full-color pattern booklet, with instructions for making your wrap in either seed stitch or mistake rib
A Purl Soho muslin project bag
You'll also need…
Our Cashmere Ombré Wrap Kit now comes in 14 incredible colors… Choose your favorite!
Top Row: Bloom, Geranium, and Plum
Second Row: Lapis, Lupine, and Delphinium
Third Row: Robin's Egg, Glacier, and Ink
Bottom Row: Fennel, Cypress, and Fog
(Not shown above: Vermilion and Aquamarine!)
Gauge
Mistake Rib Wrap: 29 stitches = 4 inches (unblocked)
Seed Stitch Wrap: 25 stitches = 4 inches (unblocked)
Size
Mistake Rib Wrap: 17 x 80 inches (blocked)
Seed Stitch Wrap: 20 x 68 inches (blocked)
Pattern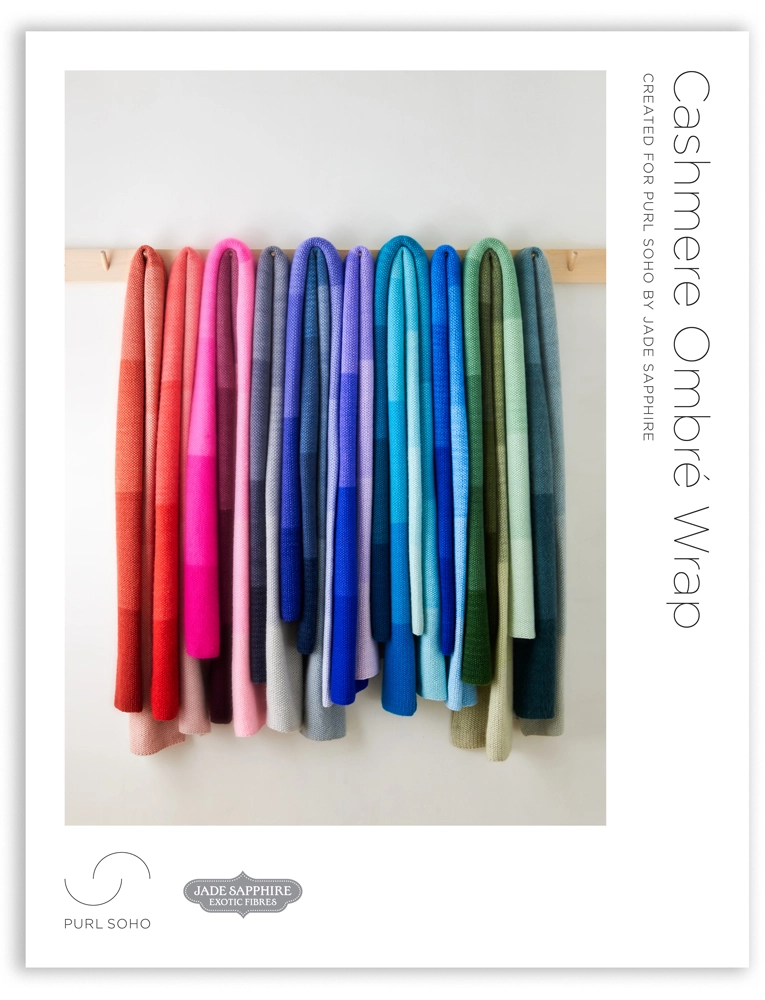 If you'd like to purchase just the Cashmere Ombré Wrap Pattern without the yarn, you can! It's available right here as a PDF download.