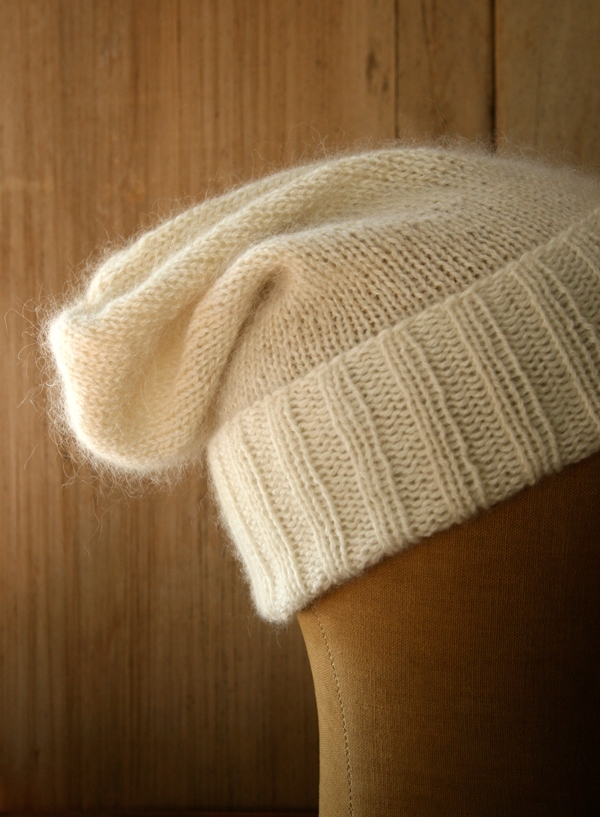 It was almost four years ago when Whitney wowed us with her Simple Pleasures Hat. There are a few projects from the Bee that every single person at the shop just HAS to make. This is one of them! As soon as fall breezes in, we reach for our Simple Pleasures Hats, grinning as we all arrive to work in our matching knitwear. It's just too good a pattern to pass up, a dream to knit and even better to wear!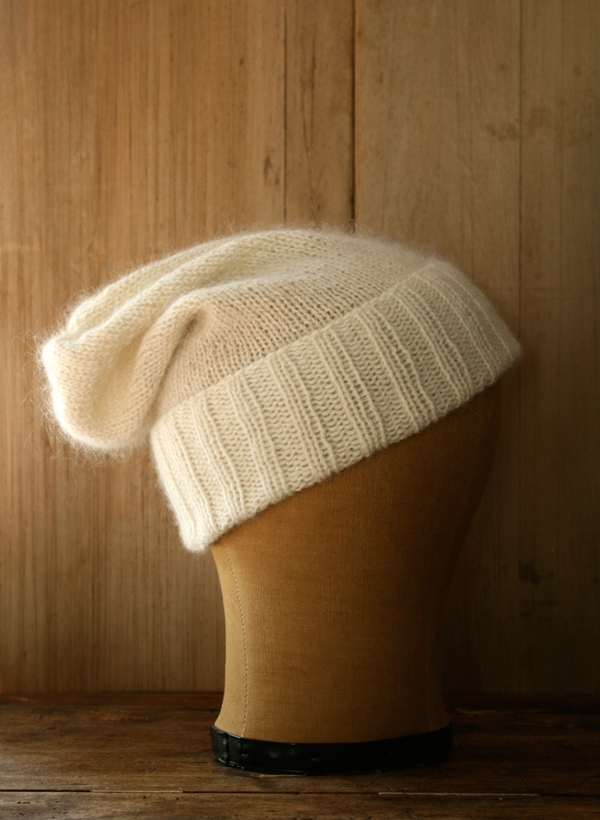 For this season, we've knit up a fresh, cloud-like version in elegant creams and super soft cashmere. We started with two strands of Jade Sapphire's beautifully soft and cozy 2 Ply Cashmere. After a few inches of ribbing, we added a strand of Alchemy's mohair and silk Haiku. This gorgeous combination of hand dyed fibers makes for complex plays of pigment and texture with a subtle luster, a downy halo, and a spectacular depth of color!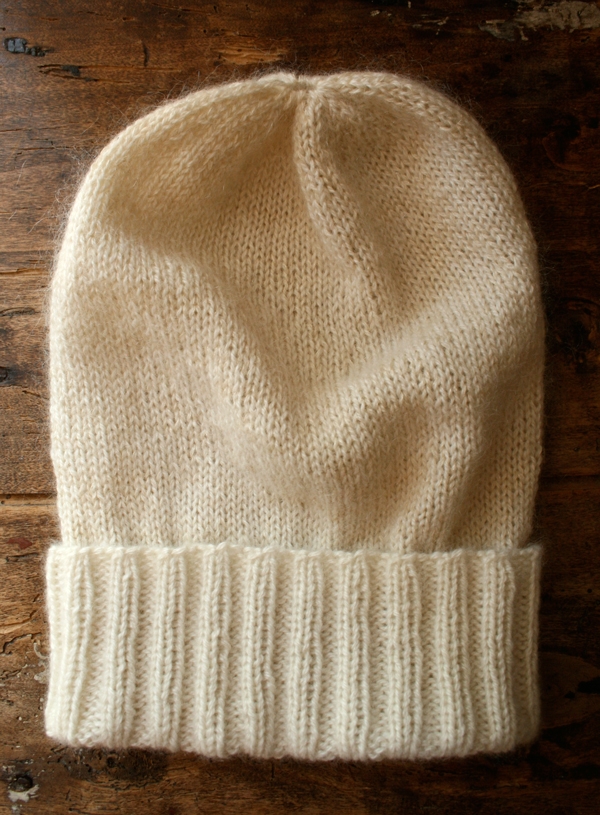 Like every autumn, I am sure there will be a lot of new Simple Pleasures Hats around the shop. Come surprise us with yours!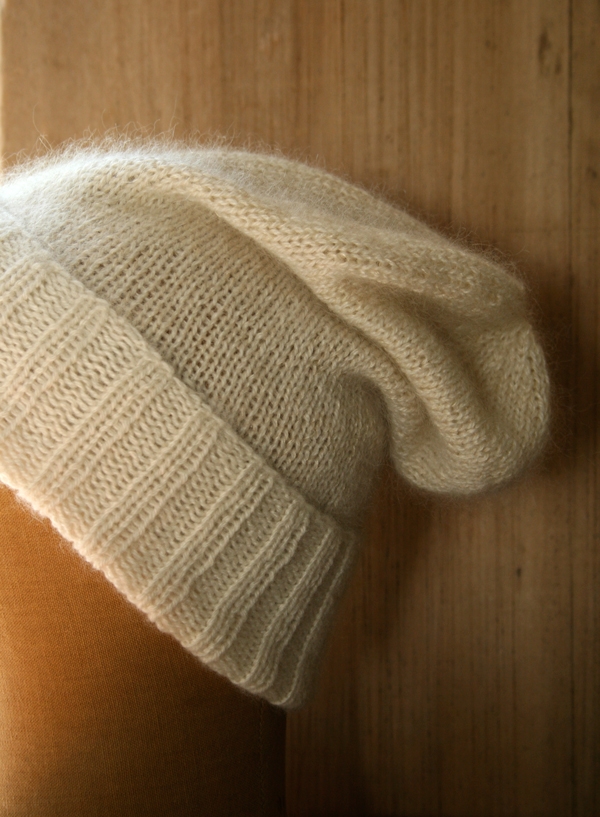 To make this version of this hat, you will need the following materials. Please note, the needles are smaller than in the original pattern. Over the years, thanks to the feedback of our wonderful readers, we found that dropping down a couple of needle sizes is a good idea. Cashmere blooms quite a bit with wear, so at first, the 14½ -inch circumference may seem a bit small, but after a wear or two, it will feel just right! -Laura
Update: Our Newest Simple Pleasures Hat
February 14, 2020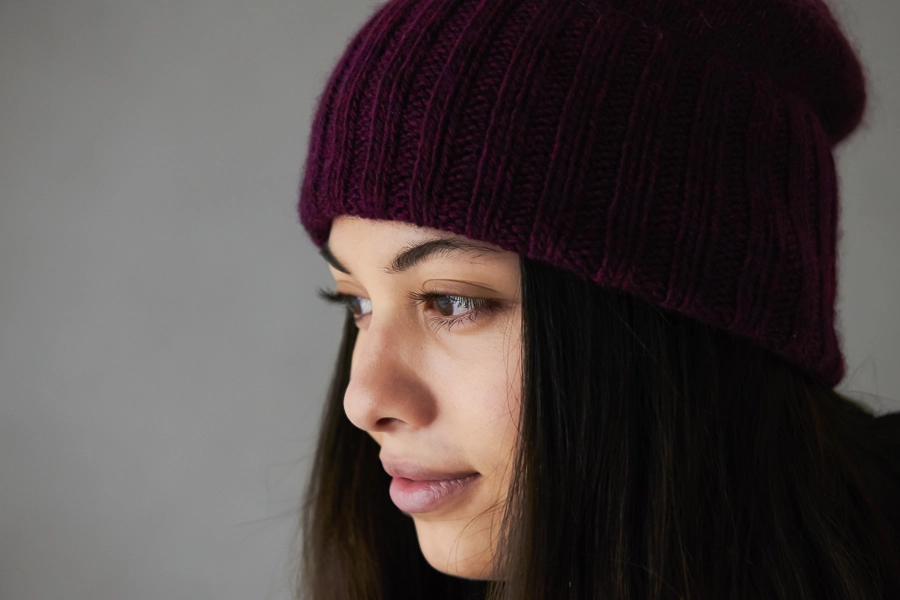 Our Simple Pleasures Hat is surely simple and definitely a pleasure. Super soft, slightly slouchy, and 100% lovely, it's one of our favorite hats around! Now knit at a slightly different gauge using our Line Weight and Tussock, this beloved Purl Soho classic is back and better than ever! View the updated pattern here!
Designed by Purl Soho designer, Laura Ferguson.
Share your progress and connect with the community by tagging your pics with #PurlSoho, #PurlSohoBusyHands, and #PurlSohoSimplePleasuresHat. We can't wait to see what you make!
Materials
Gauge
6¼ stitches = 1 inch in stockinette stitch using the larger needle and 1 strand of each yarn
Pattern
For both the full pattern and the original Simple Pleasures Hat pattern, 
click here
!