In our new Fiddlehead, our Loop + Tuck Scarf is elegant, clever, and a quick-knit, too!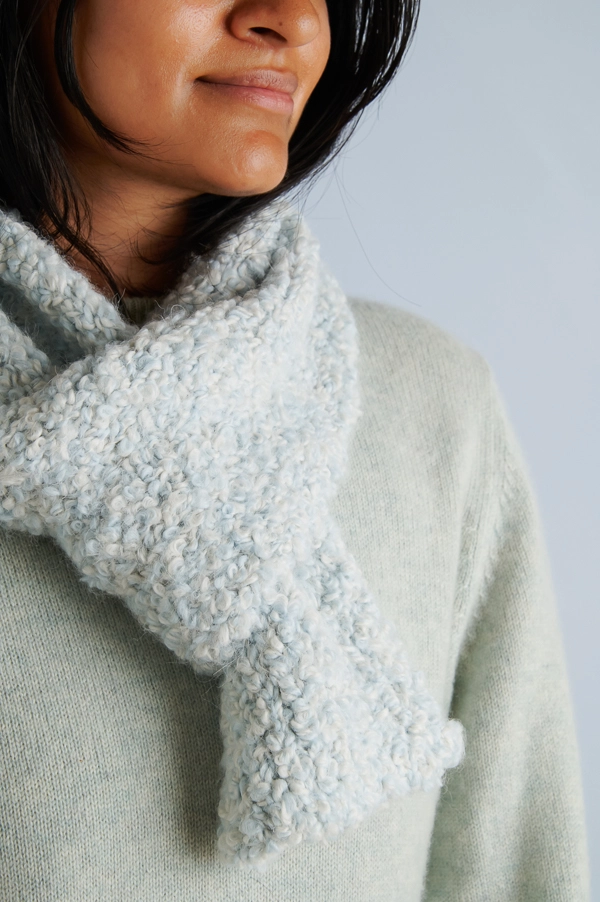 That handy-dandy little loop is just a rectangle that you knit flat, then fold and join with some picked up stitches. You finish the length of the scarf in the round, creating two layers of comfy warmth around the neck.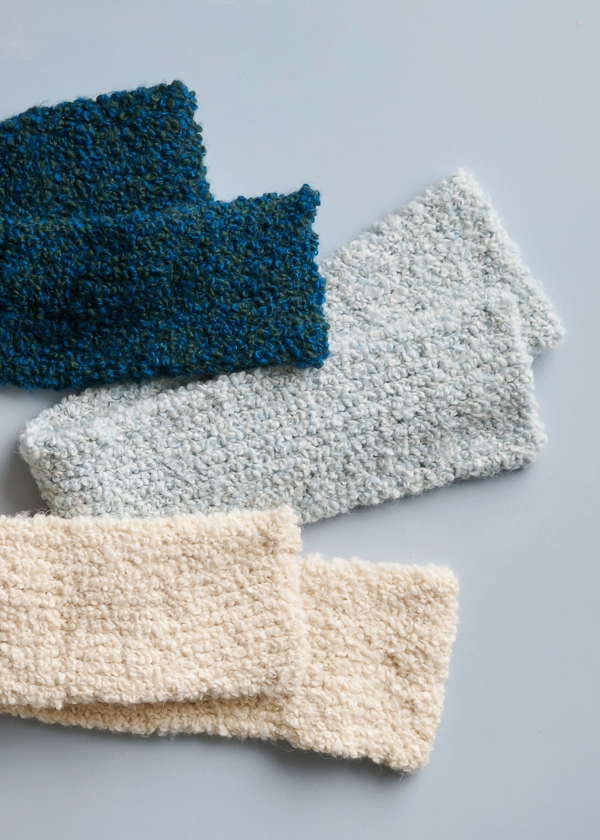 The pattern is ingenious, but the beauty is in the yarn. Fiddlehead is a super bulky 100% alpaca, which means it's shockingly soft and toasty warm. It is also tangibly gorgeous!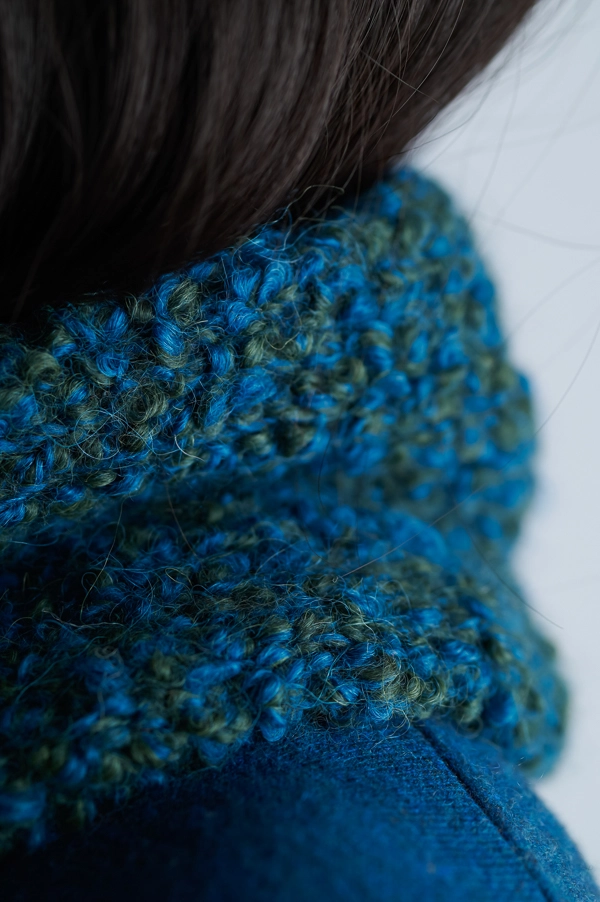 A fluffy alpaca roving delight, Fiddlehead has a wonderful curly texture and depth of color. It is also voluminous and as light as a snowflake!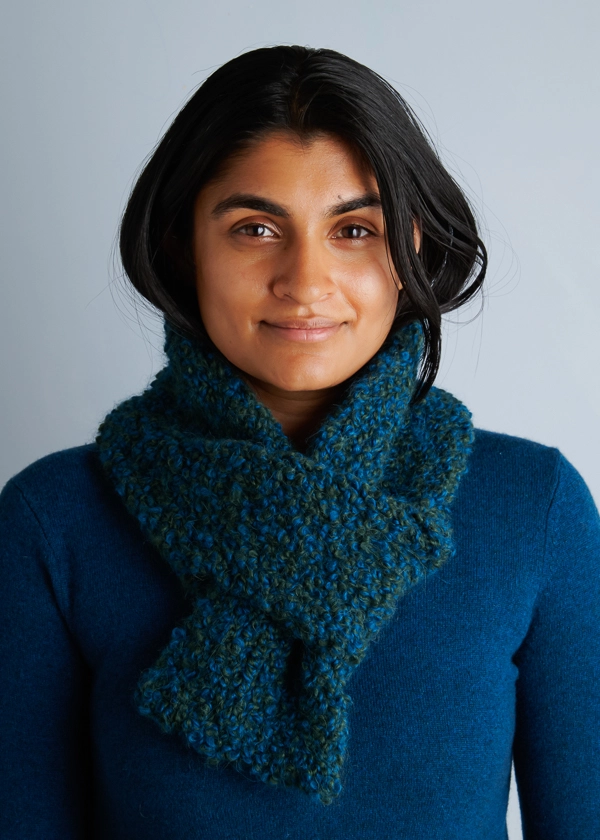 Available in nine gorgeous colors, Fiddlehead comes in individual skeins and in two-skein Fiddlehead Bundles, just the right amount of yarn for a Loop + Tuck Scarf and packaged in pretty glassine bags. Perfect for gifting.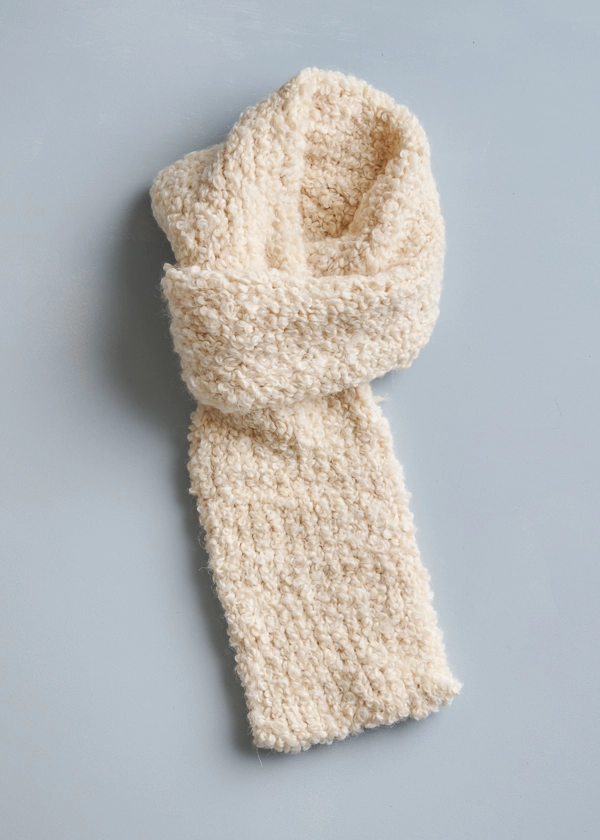 Pick up a bundle or two, for you or someone you love, and settle in for some joyful knitting!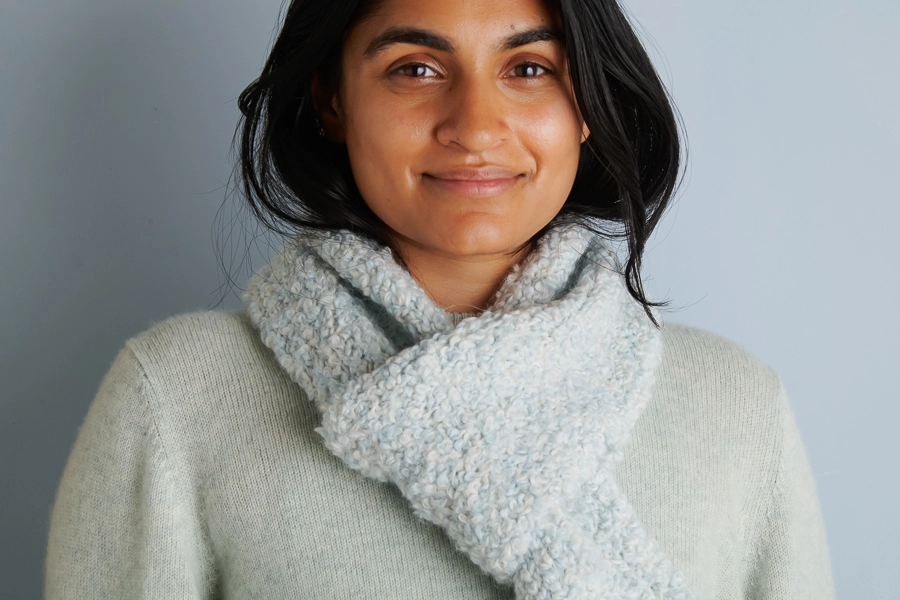 Designed for Purl Soho by Hiromi Glover.
Share your progress and connect with the community by tagging your pics with #PurlSoho, #PurlSohoBusyHands, #PurlSohoLoopAndTuckScarf, and #PurlSohoFiddlehead. We can't wait to see what you make!
Materials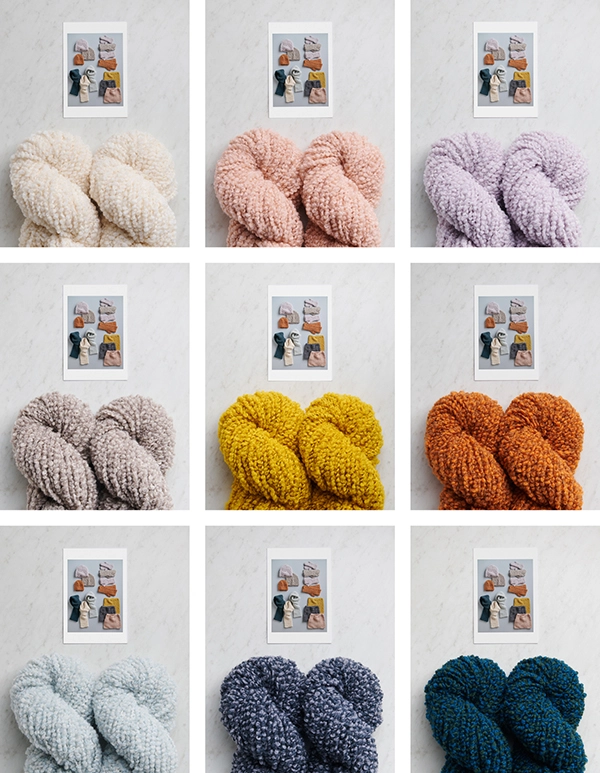 You'll need our Fiddlehead Bundle, which includes…
2 skeins of Purl Soho's Fiddlehead, 100% alpaca. Each skein is 65 yards/ 100g; approximately 130 yards required. We used the colors Ocean Air, Heirloom White, and Northern Spruce.
You'll also need…
US 13 (9 mm), 16-inch circular needles, or size needed for gauge
Optional: Spare needle, US 13 or smaller, for 3-Needle Bind Off
GAUGE
8 stitches and 12 rows = 4 inches in stockinette stitch
SIZE
Finished Dimensions: 6½ inches wide x 33 inches long
NOTES
CONSTRUCTION
You will work back and forth in rows, then fold the piece in half so the cast-on edge is parallel to the live stitches. You will pick up stitches from the cast-on edge to form the loop, and then work in the round for the remainder of the piece, finishing with either Kitchener Stitch or a 3-Needle Bind Off.
PATTERN
Cast on 13 stitches. We used a basic Long Tail Cast On.
LOOP
Set-Up Row (wrong side): Purl to end of row.
Row 1 (right side): Knit to end of row.
Row 2 (wrong side): Purl to end of row.
Repeat Rows 1 and 2 until piece measures approximately 10 inches from cast-on edge, ending with a right-side row. With right side still facing you, slide work to other end of needles.
Fold piece in half, wrong sides together, so that the live stitches and cast-on edge are parallel to each other. Then, turn work so cast-on edge is in front and facing you and working yarn is on the right. Use working yarn and right end of needles to pick up and knit 13 stitches evenly along cast-on edge. [26 stitches]
NOTE: For tips on picking up stitches, please visit our Picking Up Stitches Tutorial.
TUBE
Place marker for beginning of round and join for working in the round.
Round 1: Knit to end of round.
Repeat Round 1 until piece measures approximately 33 inches from bottom edge of Loop.
FINISHING
Slide 13 stiches to each end of circular needles, and holding needles parallel, use Kitchener Stitch to graft edge closed. Or if you do not wish to use Kitchener Stitch, a 3-Needle Bind Off would work just as well.
Weave in ends and gently wet block.