You've knit the prerequisite garter stitch scarf, followed by a ribbed or seed stitch one, too, and now you're wondering what's next. Or maybe you've been knitting for decades and, along the way, just missed the door for Fisherman's Rib. Either way the Staggered Fisherman's Rib Scarf is the perfect next challenge!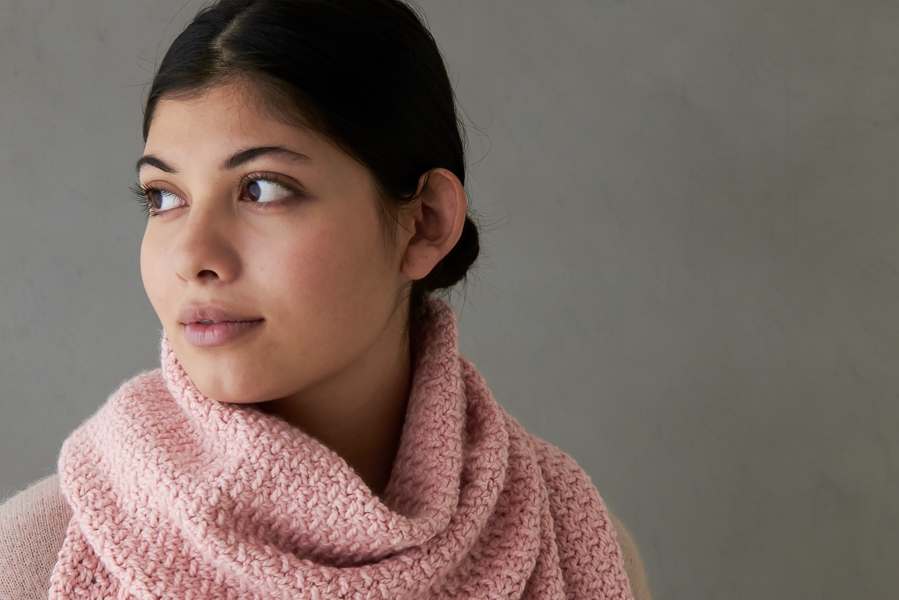 Fisherman's Rib is just a basic 1×1 rib pattern, but instead of knitting into the next stitch, you knit into the one below it. (Get a full run-down with our step-by-step tutorial.) It's an easy-to-learn little modification that creates lots of extra loft and depth. Ingenious!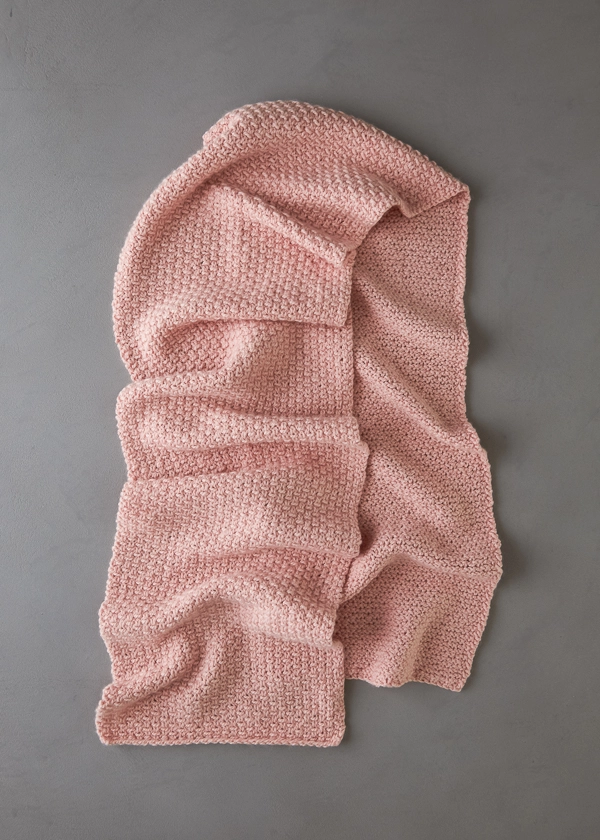 The finished result is a real crowd-pleaser: beautiful to the eye, cushy and cozy around the shoulders, fascinating to learn, and super fun to knit!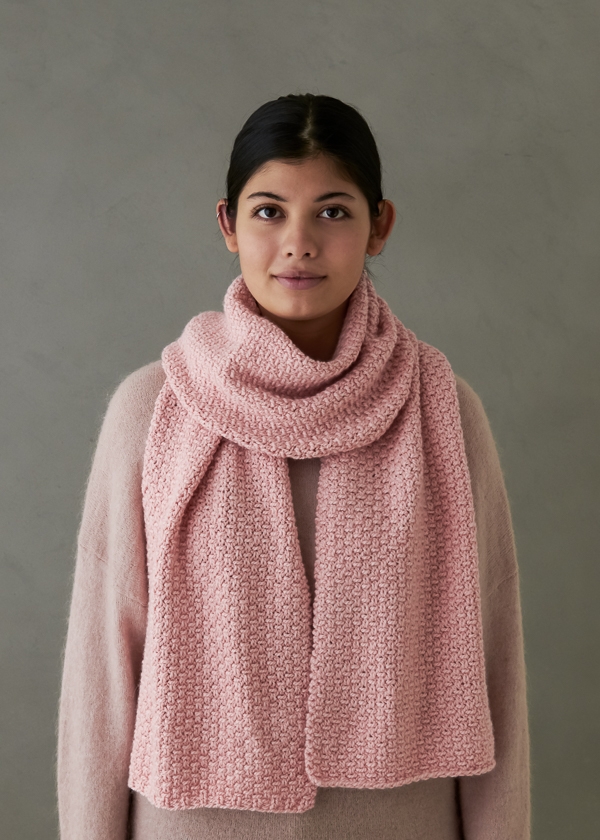 We used our incredibly soft Worsted Twist merino wool, a sublime yarn with a combination of stitch definition and bounce that's pitch perfect for this piece. For an early dose of spring, we knit ours in pretty Peony Pink. Pick the same or whatever color you need to face a bit more winter!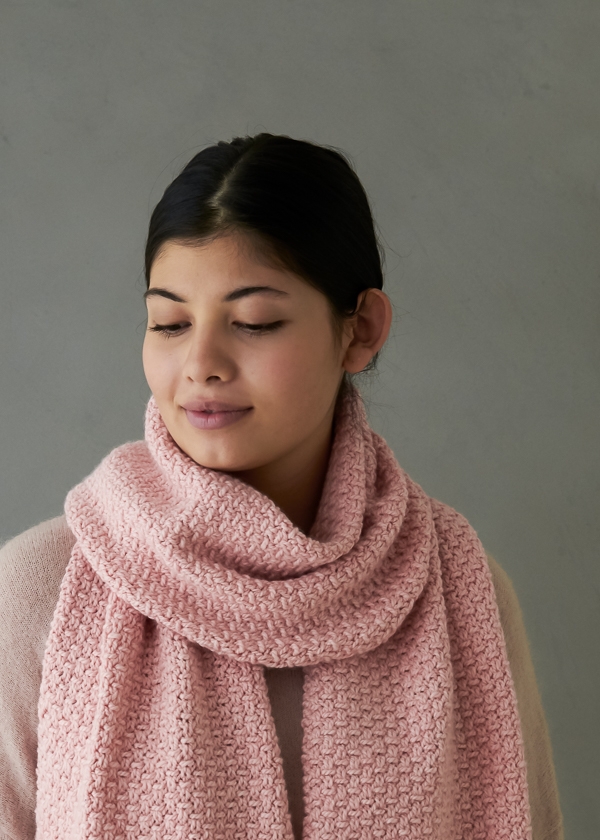 Designed for Purl Soho by Jake Canton.
Share your progress + connect with the community by tagging your pics with #PurlSoho, #PurlSohoBusyHands, #PurlSohoStaggeredFishermansRibScarf, and #PurlSohoWorstedTwist. We can't wait to see what you make!
Materials

3 (5) skeins of Purl Soho's Worsted Twist, 100% merino wool. Each skein is 164 yards; approximately 492 (800) yards required. We used Peony Pink.
US 8 (5 mm) straight or circular needles
Gauge
12 stitches and 30 rows = 4 inches in stitch pattern
Size
Scarf (Wrap)
Finished Dimensions: Approximately 10¼ (16¼) inches wide x 68 inches long. (The scarf will grow approximately 5% in length with blocking.)
Sample: The piece pictured here is the Scarf size.
Notes
Stitch Multiple
This pattern works over an odd multiple of stitches.
K1B (Knit One Below)
Insert the tip of the right needle into the stitch below the next stitch, knit normally (wrapping the yarn around the needle and pulling it back through the stitch below) and let the stitch above fall from the left needle.
For a demonstration of how to work this technique, please visit our Working into the Stitch Below tutorial.
Pattern
Using a basic Long Tail Cast On, cast on 31 (49) stitches.
Row 1 (wrong side): K2, *p1, k1, repeat from * to last stitch, k1.
Row 2 (right side): K1, *k1b (see Notes), p1, repeat from * to last 2 stitches, k1b, k1.
Row 3: K1, *p1, k1, repeat from * to end of row.
Row 4: K1, *p1, k1b, repeat from * to last 2 stitches, p1, k1.
Repeat Rows 1-4 until piece measures approximately 65 inches, ending with Row 3.
Bind Off Row (right side): K2, pass first stitch over, *p1, pass first stitch over, k1, pass first stitch over, repeat from * to last stitch, k1, pass first stitch over.
Weave in ends and gently wet block.