When a sharp wind is barreling down Broadway (or Main Street), you will feel a wave of gratitude that you had the foresight to make yourself a Soft + Cushy Cowl in defense of that icy air!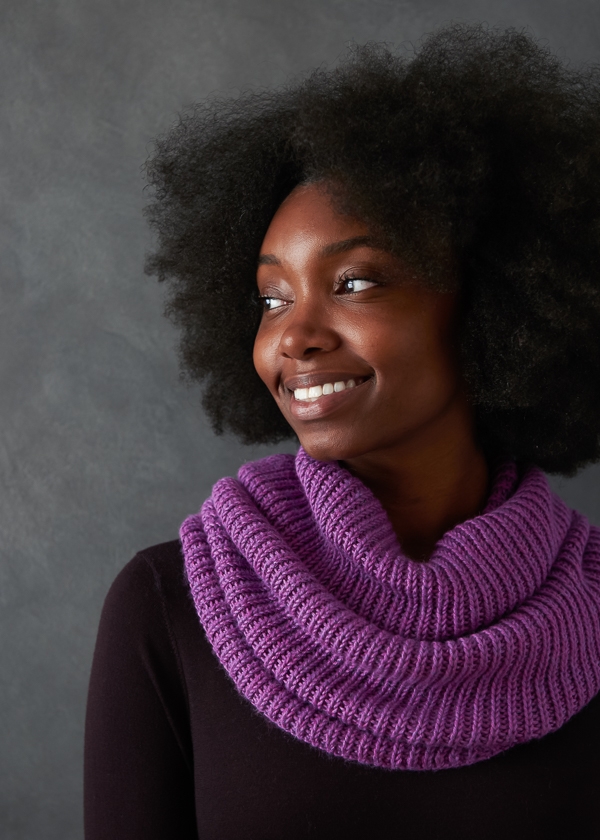 Its distinctive rib is called a Half Cardigan Stitch. A rhythm of deep valleys and high peaks gets its extremes from "knitting into the row below," a very simple technique known for creating fabrics that are lofty and deep, soft and cushy!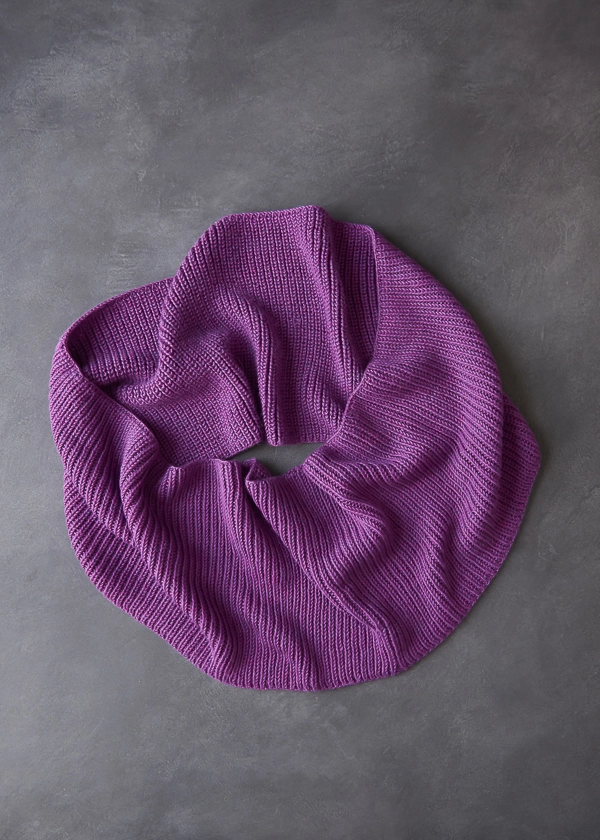 And since none of this would matter if you didn't also use the coziest yarn available, we knit up our Soft + Cushy Cowl in our absolutely snuggly Season Alpaca. One hundred percent baby alpaca, we just juiced up our Season Alpaca palette with fifteen new colors, ranging from rich stunners like this Purple Foxglove to softer fare, like Mountain Rose and Winter Sage.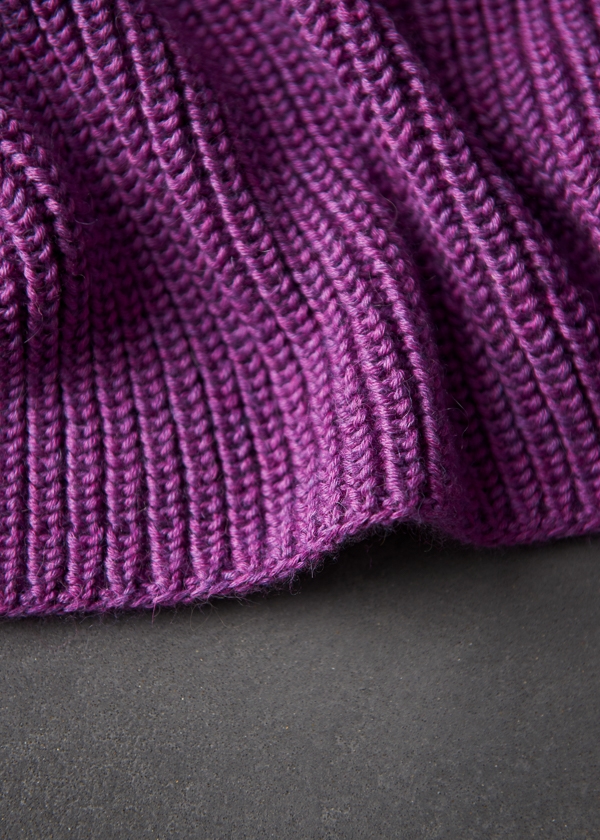 Whatever beauty you choose, we promise you'll be thanking yourself when Old Man Winter comes to town!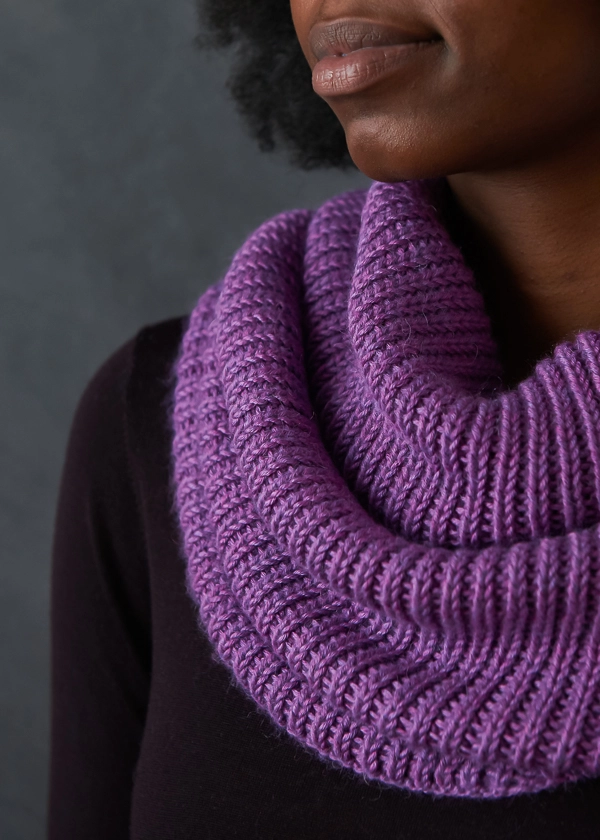 Designed by Purl Soho designer, Jake Canton. Click here to see even more of Jake's designs!
Share your progress + connect with the community by tagging your pics with #PurlSoho, #PurlSohoBusyHands, #PurlSohoSoftAndCushyCowl, and #PurlSohoSeasonAlpaca. We can't wait to see what you make!
Materials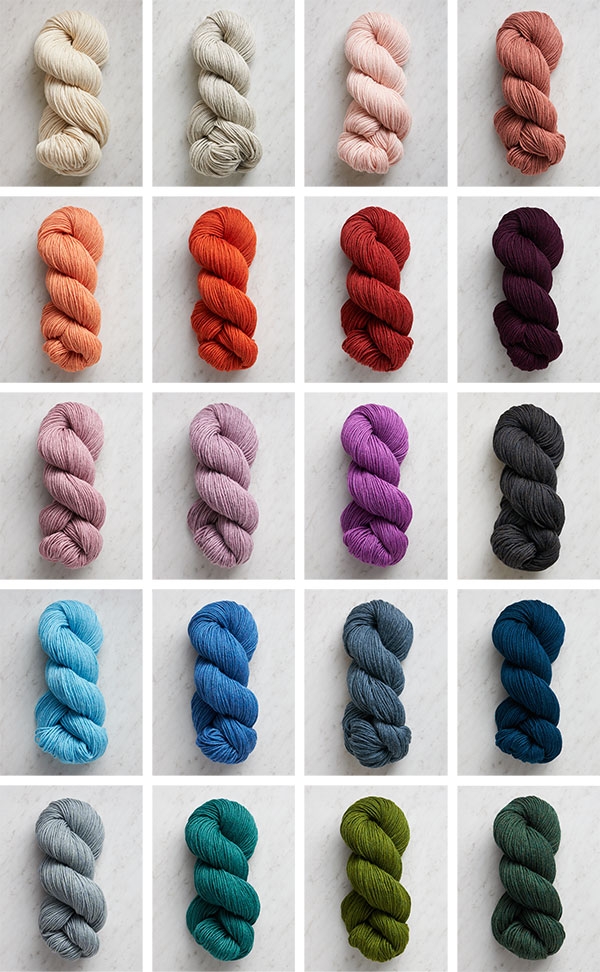 4 skeins of Purl Soho's Season Alpaca, 100% super baby alpaca. Each skein is 218 yards; approximately 872 yards required. We used Purple Foxglove.
US 4 (3.5 mm), 32- or 40-inch circular needles
Gauge
25 stitches and 48 rows = 4 inches in stitch pattern
Size
Finished Circumference: 54 inches
Finished Height: Approximately 12 inches (including 1½ inches of growth from blocking)
NOTE: This Cowl is designed to wrap around your neck twice.
Notes
Stitch Multiple
This stitch pattern works over an even multiple of stitches.
Construction
You will knit this cowl in the round with the "wrong side" facing you, which is the less textural side of the stitch pattern. However, both sides of the fabric are beautiful, so feel free to wear your cowl any way you choose!
Knit One Below
k1b [knit one below]: Insert the tip of the right needle into the stitch below the next stitch, knit normally (wrapping the yarn around the needle and pulling it back through the stitch below) and let the stitch above fall from the left needle.
To see a "k1b" in action, check out our Working Into The Stitch Below video tutorial.
Pattern
Using a Basic Long Tail Cast On, cast on 338 stitches. Do not join to work in the round.
Set-Up Row: *K1, p1, repeat from * to end of row.
Keeping the same side facing you, place marker and join to work in the round, being careful not to twist the stitches.
Round 1: *K1b (see Notes), p1, repeat from * to end of round.
Round 2: *K1, p1, repeat from * to end of round.
Repeat Rounds 1 and 2 until piece measures approximately 10¼ inches from cast-on edge, or until you've used all 4 skeins of yarn, leaving approximately 30 yards to bind off. End with Round 2.
Bind off in stitch pattern. Here's how…
Bind Off Round: K1, *p1, pass first stitch over, k1, pass first stitch over, repeat from * to last stitch, p1, pass first stitch over.
Weave in ends to same side that has been facing you. Turn piece inside out and block as desired.