The impending holidays may be rattling the nerves a bit, but our Double Layer Cowl helps to soften the rough edges… in the making, the giving, and the wearing!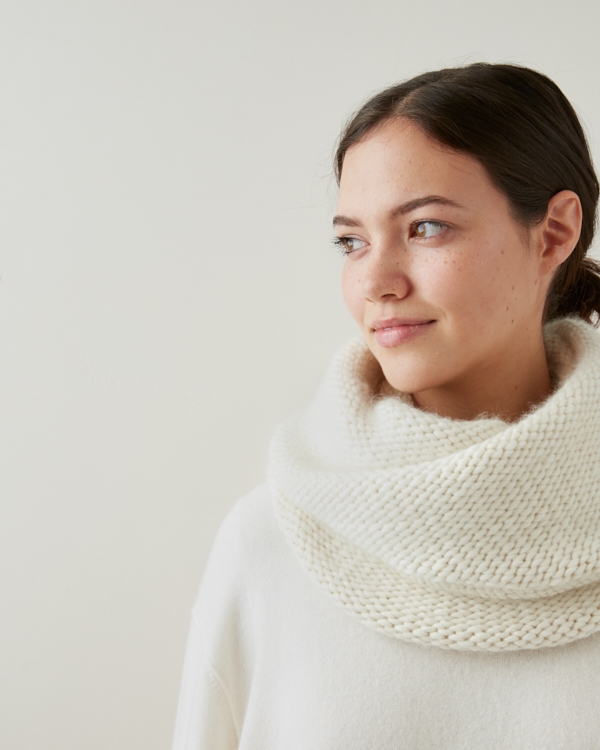 A simple tube of our quick and cozy Super Soft Merino, knitting this cowl will infuse you with calm. You may even find yourself appreciating the spirit of the season, rather than ruing its pressures. Find the perfect shade of Super Soft Merino (it comes in nearly 30!) and create this lovely cloud while the rest of the world looks for parking places!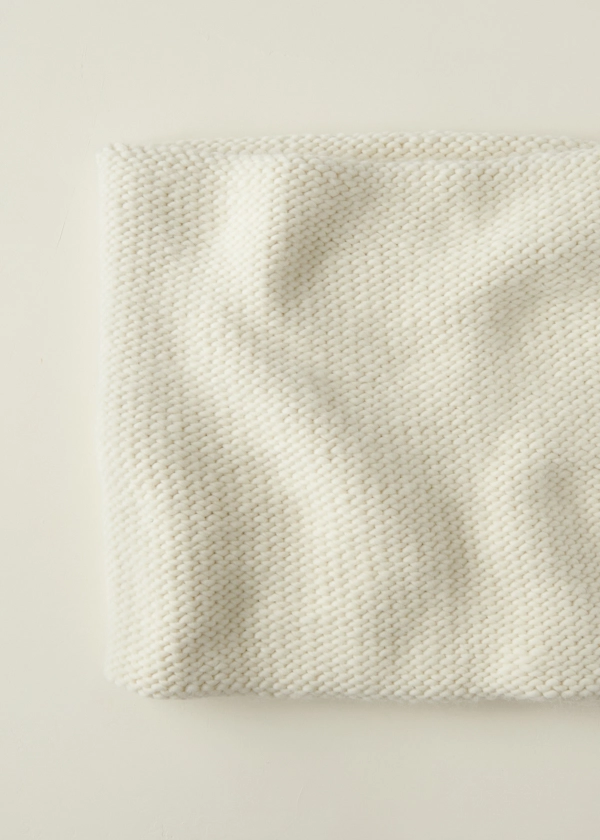 To make it, you start with a provisional cast on, knit a tube, fold the cast-on edge up to the working stitches, and join them with a Modified 3-Needle Bind Off. The result is a double-layered, smooth-edged cowl that curiously provides both structure and drape.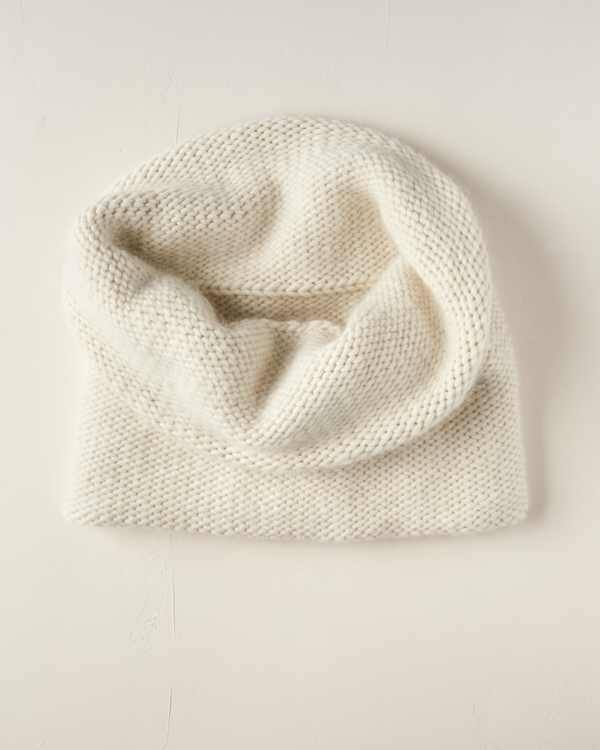 A dependable grab-and-go toasty goody that will bring joy all winter long, you've still plenty of time to see one come to life for Christmas. The Double Layer Cowl may be just the knit to turn the stress into serenity!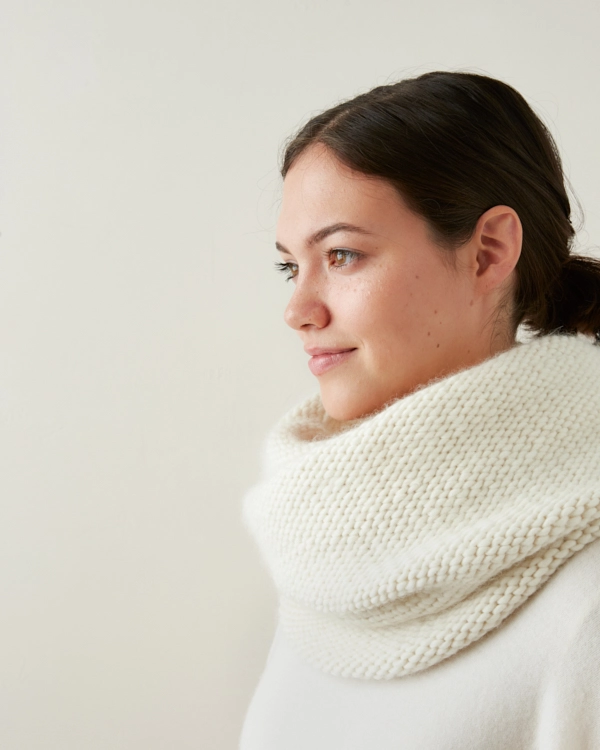 Designed for Purl Soho by Joelle Hoverson.
Share your progress and connect with the community by tagging your pics with #PurlSoho, #PurlSohoBusyHands, #PurlSohoDoubleLayerCowl, and #PurlSohoSuperSoftMerino. We can't wait to see what you make!
Materials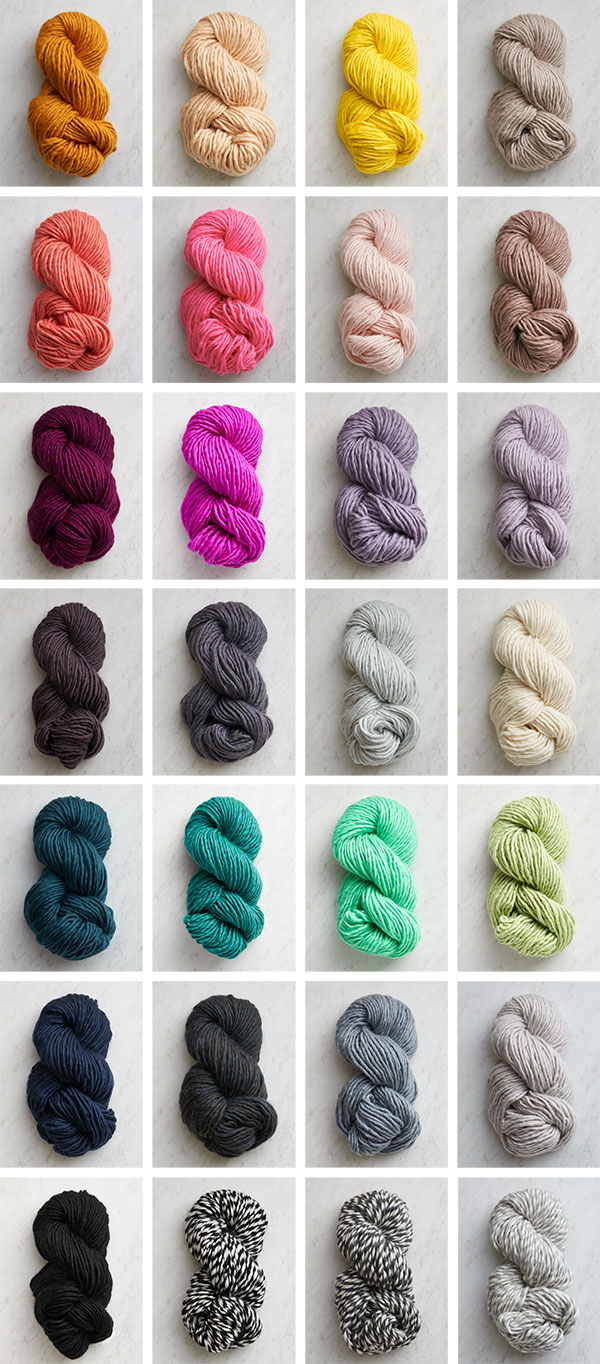 4 skeins of Purl Soho's Super Soft Merino, 100% merino wool. Each skein is 87 yards/ 100 grams; approximately 348 yards required. We used Heirloom White.
US 11 (8 mm), 24-inch circular needles
Spare US 11 or smaller, 24-inch or longer circular needles (for Modified Three Needle Bind Off)
A few yards of worsted or chunky weight scrap yarn (for Provisional Cast On)
A crochet hook for using with scrap yarn
Gauge
11 1/4 stitches = 4 inches in stockinette stitch
Size
Finished Height: 13 ½ inches
Finished Circumference: 28 ½ inches
Notes
Construction
You will work this pattern with the wrong side facing you, knitting every round. Once you've finished knitting, you'll turn the whole piece so the purl side is facing out. Then you'll knit the provisional cast-on stitches together with the last round of live stitches, creating a two-layer tube.
Splicing
If you're using Super Soft Merino or a similar 100% wool yarn, avoid sewing in ends and create a neater fabric by using the Wet Splice method to join new yarn. Our Wet Splice (aka Spit Splice) Tutorial shows you how!
Pattern
Cast On + Knit
Using scrap yarn (see Materials) and the Provisional Cast On One-Step Method, cast on 80 stitches.
Place a marker and join for working in the round, being careful to not twist the stitches.
Knit every round until piece measures approximately 27 inches from cast-on edge. NOTE: If using Super Soft Merino, use most of all 4 skeins, leaving about 6 yards for binding off.
Do not cut yarn.
Bind Off
Slip the live cast-on stitches onto the spare needles and remove scrap yarn.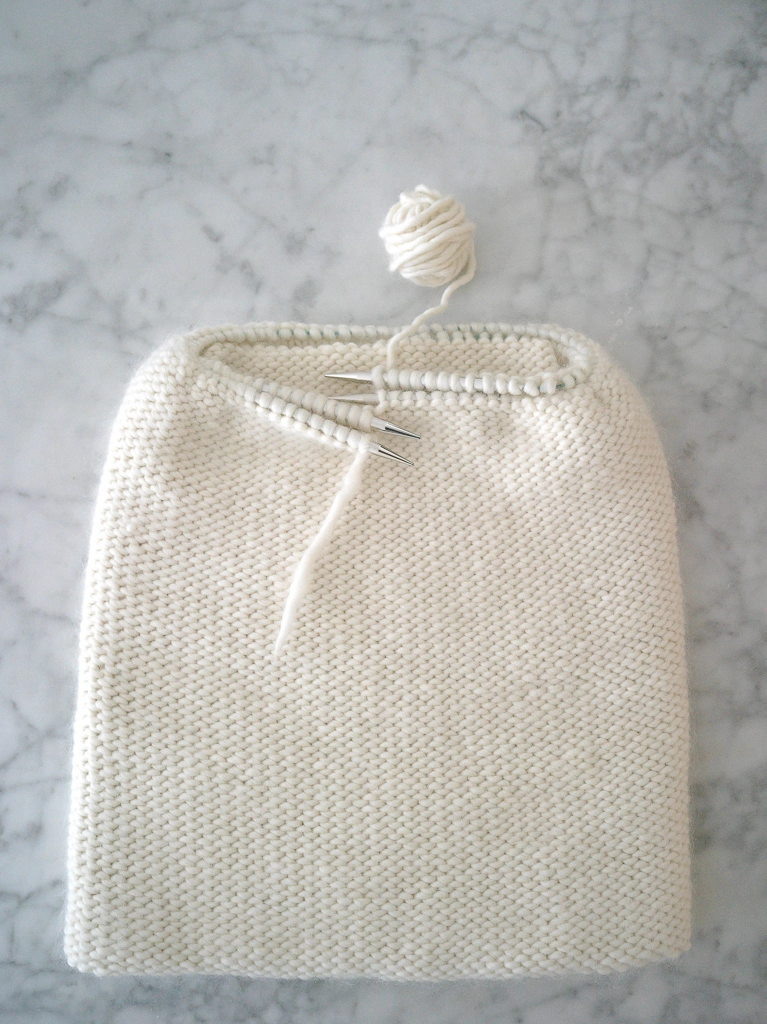 Bring the cast-on edge up to meet the last round, knit sides of fabric facing each other. The piece is now folded in half, purl side out, two sets of needles parallel, working yarn coming from interior right needle. Be sure to pull the cast-on tail (on exterior left needle) toward you to exterior of cowl so it won't get trapped between the layers of fabric as you work the next step.
Knit the two sets of live stitches together with a Modified 3 Needle Bind Off (scroll to bottom of tutorial page for instructions). When you come to the last stitch, pull the cast-on tail, as well as the bind-off tail, through the loop of the last stitch. Be careful not to pull too tight so that, that last stitch looks similar in tension to the other bind-off stitches you've created.
Finish
Weave in remaining ends, adjust seam so it's halfway down the inside layer, and enjoy!