A baby blanket is one of knitting's most satisfying projects: It's almost always appreciated by the recipient and the recipient's parents, and it's almost never tossed aside for a store-bought version. But of course, the real satisfaction is the love you express for new life when you set about handcrafting a cuddly soft, spectacularly beautiful baby blanket. Our Super Easy Crib Blanket in Super Soft Merino is just such an expression!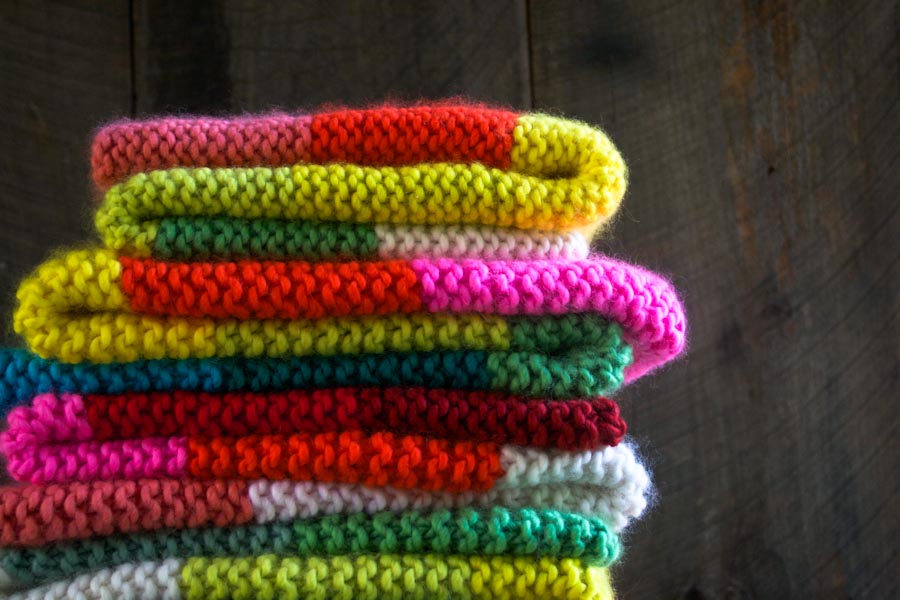 Purl Soho's Super Soft Merino knits up at a chunky 2 3/4-stitches-to-the-inch, which is not only speedy, but also lush, cushiony, incredibly soft and just what a baby deserves!
The design of our Super Easy Crib Blanket couldn't be simpler: just seven simple garter stitch stripes. But in the right colors, seven simple garter stitch stripes make a big impact! Our Super Soft Merino Bundles come in gorgeous colorways, including new ones that incorporate Super Soft Merino's beautiful fall 2014 colors!
Materials
Gauge
2 3/4 stitches = 1 inch in garter stitch
Size
Finished Dimensions: approximately 30 inches x 32 inches
Pattern
Our free Super Easy Crib Blanket in Super Soft Merino pattern is available right here!