The Purl Bee's Super Easy Blanket was one of our very first patterns, and all these years later, it still satisfies us with its easy modernity and lively versatility.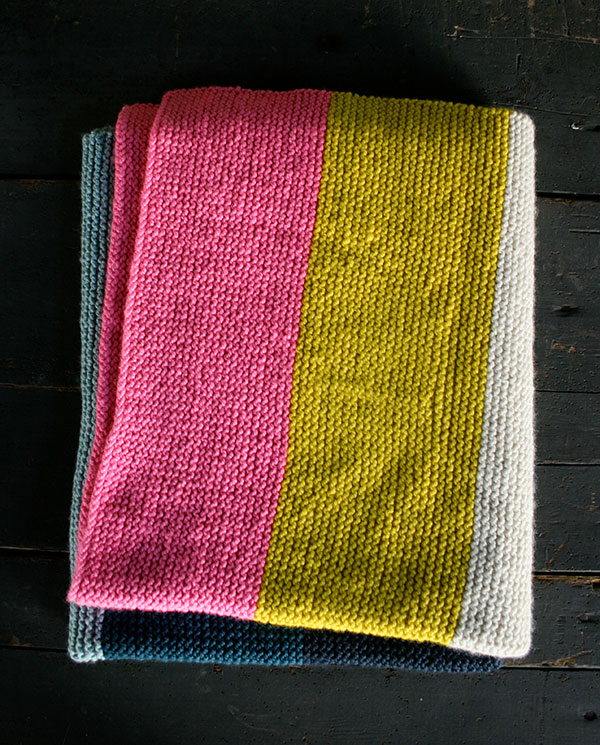 Since its introduction, we've knit this blanket in oodles of colors and yarns and sizes, each version highlighting a fresh idea. And now Purl Soho's Worsted Twist yarn has inspired a new version… The Super Easy Crib Blanket in Worsted Twist!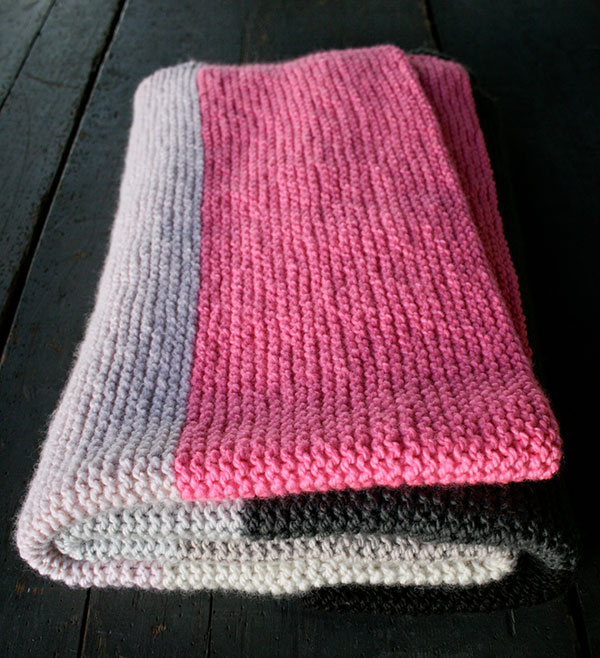 With its tidy spin Worsted Twist gives this blanket a crisp and elegant finish. And perfectly midweight, these blankets have a wonderful heft and lush softness, so nice for chilly stroller rides and cold nights! Worsted Twist's palette of soft and mellow blues, punctuated by bursts of hot pink and bright yellow, creates  four beautiful color stories. Choose your favorite right here with our new Super Easy Blanket in Worsted Twist Bundles.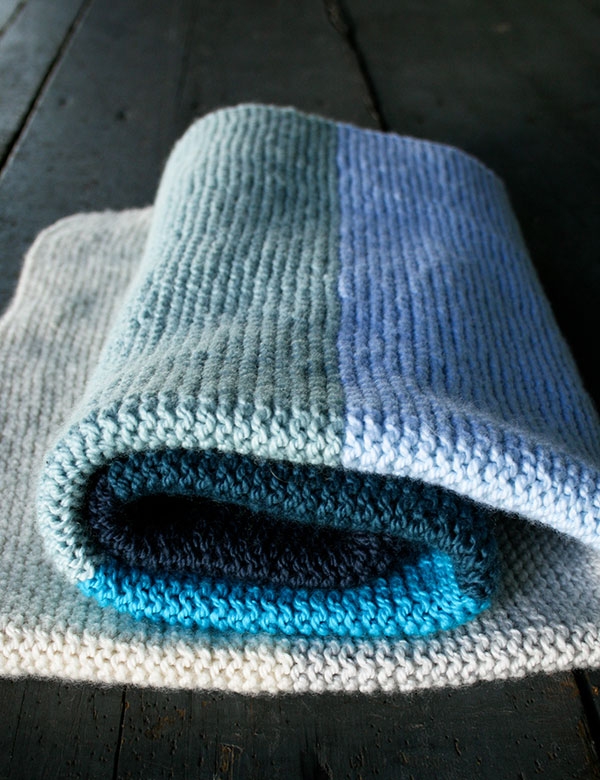 Other Options!
And for a wintertime blanket or anytime playmat, whip up our Super Easy Crib Blanket in Super Soft Merino.
Same seven bold stripes, same generous crib size, and same incredible soft touch, but this version is heavier, thicker and quicker to knit. Our Super Easy Crib Blanket in Super Soft Merino Bundle come in tons of inspiring colorways, each special in its own way!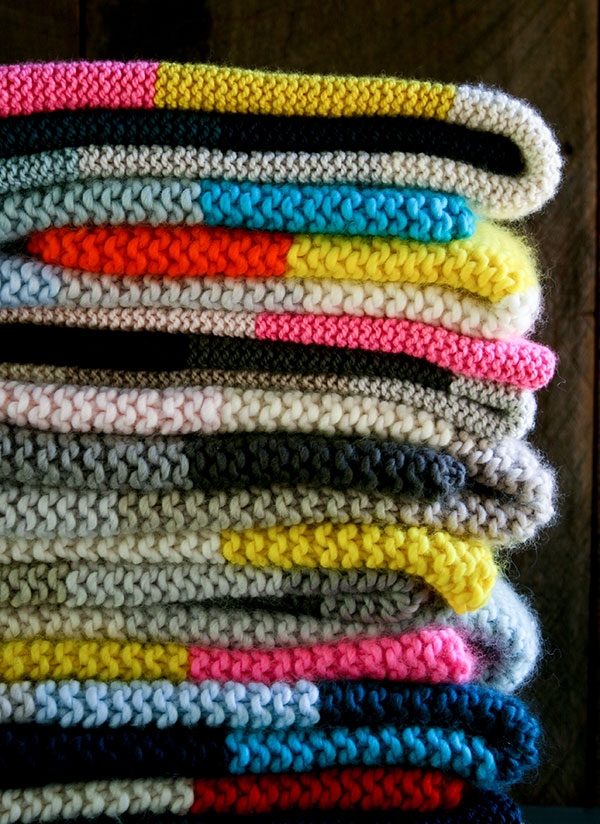 Super Soft Merino or Worsted Twist? Worsted Twist or Super Soft Merino? Both? To weigh your options, click here for the Super Soft Merino Crib Blanket pattern and simply read on for the Super Easy Crib Blanket in Worsted Twist pattern. And to view each yarn bundle, click here for the Super Soft Merino and here for the Worsted Twist. Let us know what you decide!
Materials
Get all the yarn you'll need with our Super Easy Blanket in Worsted Twist Bundle. Choose from four colorways, shown above in clockwise order from the top left: Macaron, Neptune, Heron and Slipper. Each kit includes…
You'll also need…
Gauge
4 1/2 stitches = 1 inch in garter stitch
Size
Approximately 31 inches x 39 inches
Note
To get a nice, neat edge just slip the first stitch of every row knitwise with the yarn in back. (When you change colors, knit the first stitch.)
Pattern
With the first color, cast on 138 stitches.
Knit every row until you have used the entire skein (or until there are 23- 25 garter stitch "ridges" [1 ridge = 2 rows]).
Switch to the second color and knit every row, using up the entire skein.
Repeat with each color, making sure to always switch colors on the same side.
After knitting all but a couple of yards of the seventh color, loosely bind off.
Weave in the ends and you're done. Super easy!