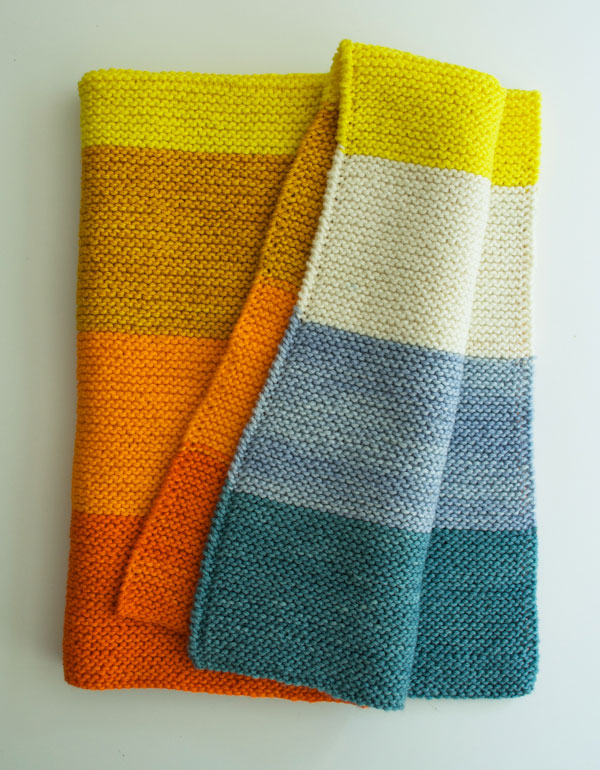 One of our most popular projects over the years has been the Super Easy Baby Blanket. When I made it over four years ago, I was newly pregnant and full of dreams for the tiny baby who would be wrapped up inside. Now, that that baby is old enough to write his name, we thought it was time for an update to this wonderfully straightforward pattern!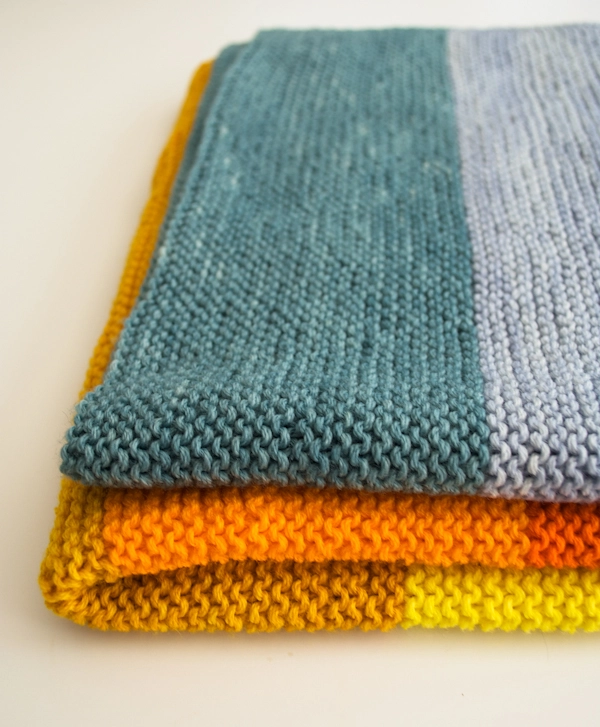 Faye, whom you may know (and love!) from shopping at our store, suggested this time trying the Super Easy Baby Blanket with Koigu's Kersti Merino Crepe. Since in the last few years Faye, too, has become a mother, she thought Kersti's ultra springy loftiness would be perfect not just for a soft and cozy blanket, but also for a comfy play mat.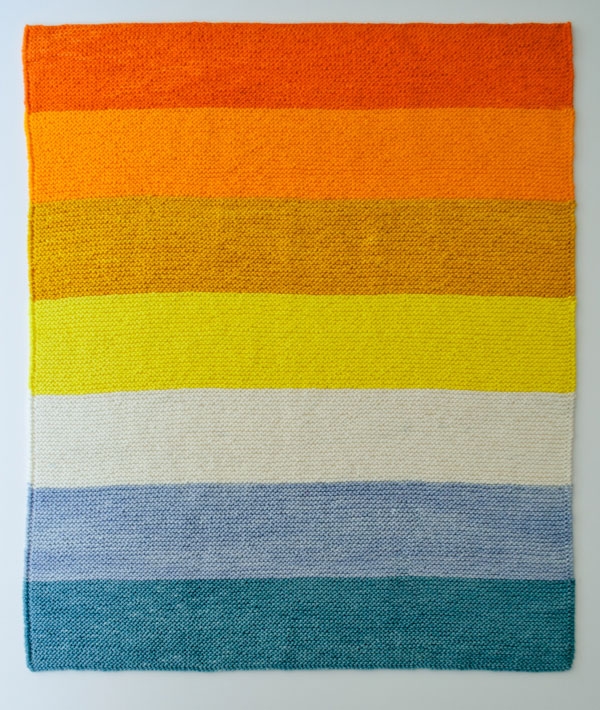 Plus, since Faye is one of Purl Soho's very first employees, she has spent nearly a decade with Koigu, contemplating its vast array of colors, playing with combinations and developing favorites. So she already had up her sleeve a beautiful summertime palette that starts with the blues of the cool ocean, passes into the bright light of the horizon and then rises to the hot flames of the sun. Spectacular!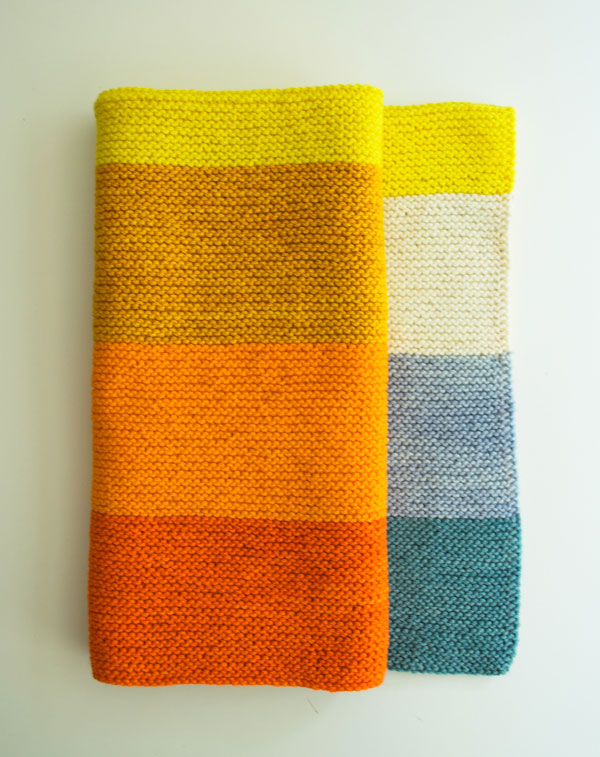 If you know how to cast on, knit and bind off, you're ready to start your own Super Easy Baby Blanket! And if you're curious about the original, you can check it out right here. Enjoy both!
Designed by Purl Soho designer, Whitney Van Nes.
Share your progress and connect with the community by tagging your pics with #PurlSoho, #PurlSohoBusyHands, and #PurlSohoSuperEasyBabyBlanket. We can't wait to see what you make!
Materials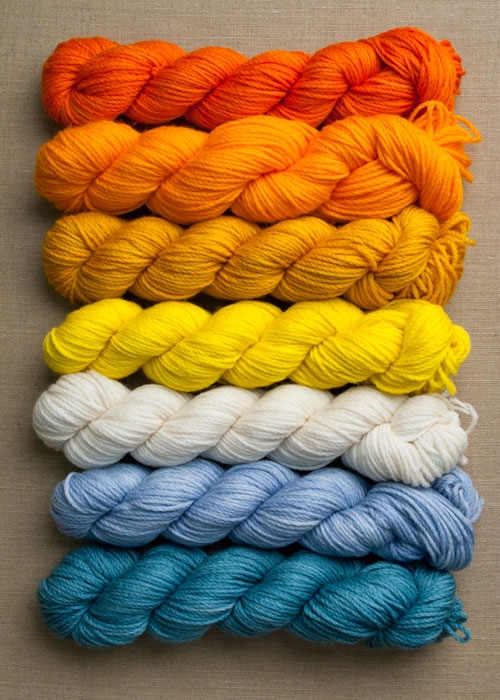 A Super Easy Baby Blanket requires 7 skeins of Koigu's Kersti Merino Crepe, 100% Merino Wool. Each skein is 114 yards/ 50 grams; approximately 798 yards required.
These colors, from the top, are:

2200
1240
2180
2100
0000
2171.5
1043

US 7 (4.5 mm), 24- or 32-inch circular needles
GAUGE
20 stitches and 40 rows (20 ridges) = 4 inches in garter stitch
Size
Finished Dimensions: 24 inches x 28 inches
Note
To get the same nice, neat edge as Faye, just slip the first stitch of every row knitwise with the yarn in back. When you're changing colors, knit the first stitch instead of slipping it.
Pattern
With a US 7 needle (or size required by you to achieve the correct gauge) and the first color, loosely cast on 120 stitches. We used a basic Long Tail Cast On.
Knit every row until you have knit the entire skein (which should be about 4 inches).
Switch to the second color at the beginning of the next row, and knit every row until you have knit the entire skein (or until this stripe measures the same as the first stripe).
Repeat with each color, making sure to always switch colors on the same side.
After knitting the seventh color, loosely bind off.
Weave in the ends and you're done! Super easy!
NOTE: We slightly changed this pattern on October 28, 2014 to reflect the experience of our readers over the years.