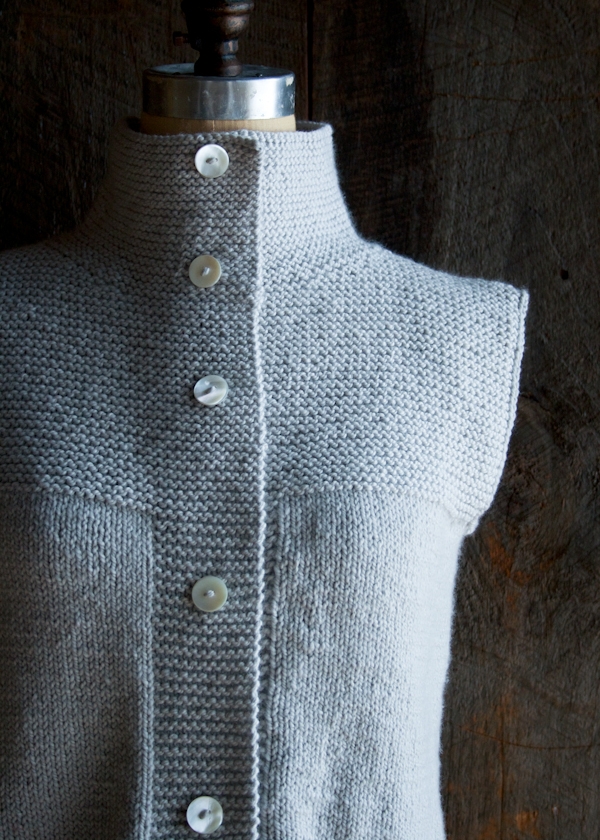 A light bulb more than went off when Whitney (yes, of Whit's Knits) walked into our Bee meeting and proclaimed, "I'd make that vest!" I was trying on the Purl Soho Cardigan Coat mid-project, pre-sleeves, when Whitney pointed out that there was a vest pattern not so stealthily hiding in my coat pattern. Honestly, I was so focused on the sweater coat of my dreams that I hadn't stopped to notice the sweater vest of my dreams!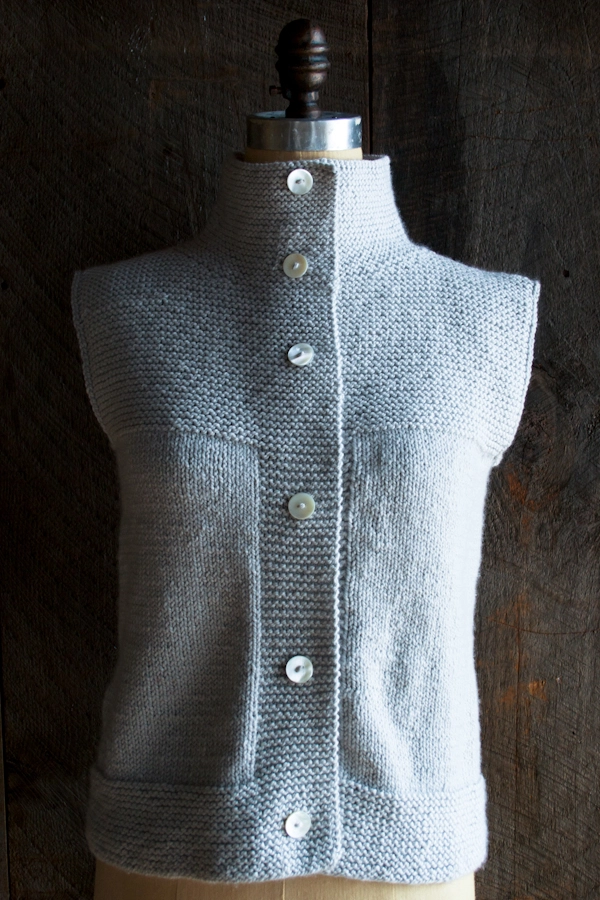 In my defense, it was September when I made the Purl Soho Cardigan Coat; sleeves seemed smart at the time. But it's six months later and signs of spring's arrival are finally appearing. And so, rather than unravel the sleeves of my sweater, I thought a re-knit was in order. (Plus, for my vest I needed less room for layers and decided to go down a size for a more snug fit!)
Like the Cardigan Coat, the Cardigan Vest is made of Purl Soho's delightfully soft and springy Worsted Twist merino wool. This time I used Oyster Gray, a luminescent neutral color, perfect for pairing with just about anything! -Laura
Materials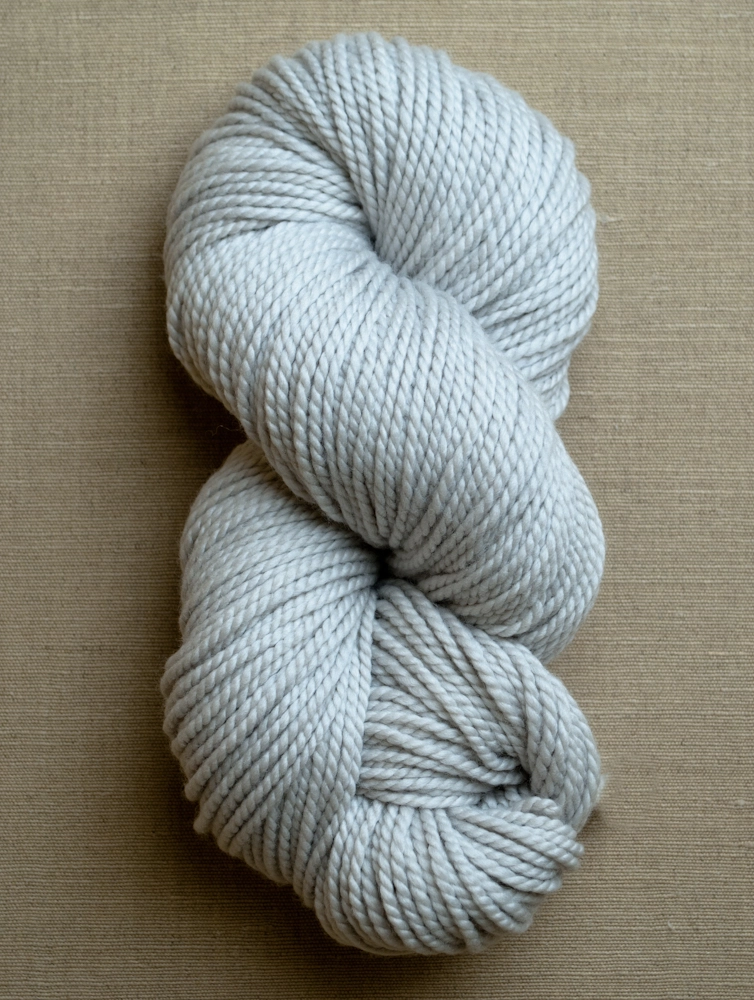 In addition to a Purl Soho Cardigan Coat + Vest pattern, you will need…
Gauge
18 stitches and 24 rows = 4 inch in stockinette stitch, using larger needle
Sizes
Child's 2 (4, 6, 8, 10, 12, Women's X-Small, Small, Medium, Large, 1X-Large)
Finished Chest Circumference: 25 3/4 (28, 29 3/4, 32, 34 1/4, 36, 36, 37 3/4, 42 1/4, 46 1/4, 50 1/4) inches, buttoned
Finished Length from Shoulder to Bottom Edge: 14 (14 1/4, 15 1/2, 18, 19, 21, 21 1/4, 22, 22, 23 1/4, 24) inches
Finished Length from Underarm to Bottom Edge: 8 1/2 (8 3/4, 9, 11, 12, 13 1/2, 13 3/4, 14, 13 1/2, 14 1/4, 15) inches
EASE: The garment is designed with a 2 to 4-inch ease.
SAMPLE: The sample pictured here is a Women's X-Small.
Pattern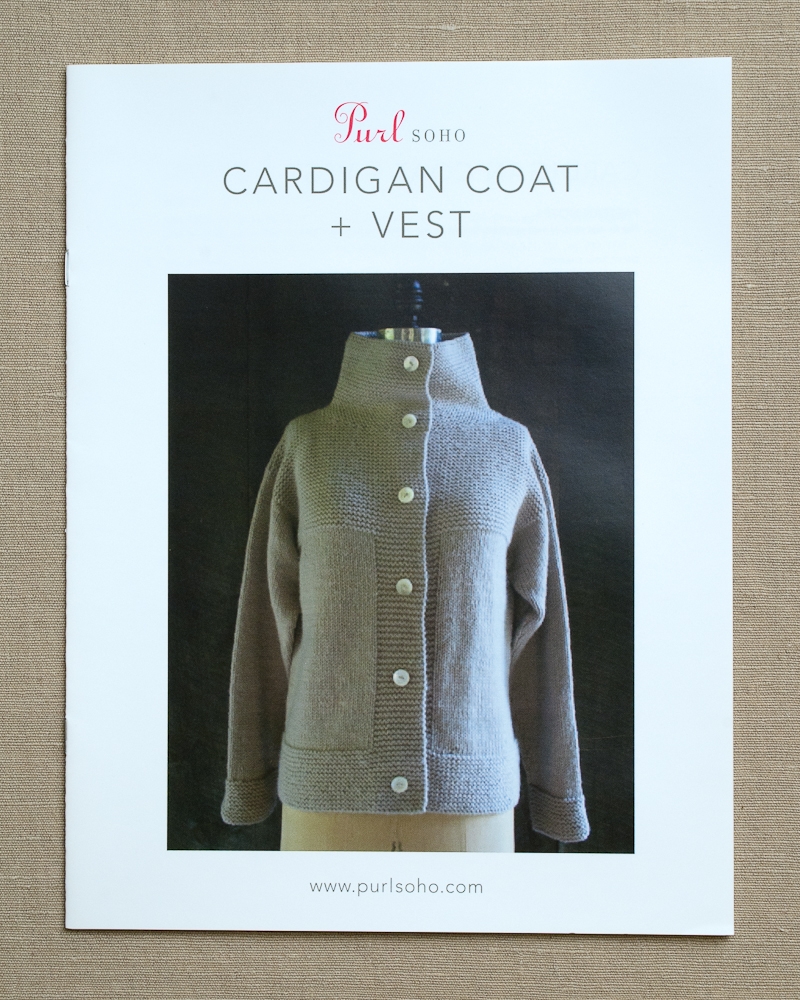 The Cardigan Coat + Vest pattern is available for purchase as a hard copy or download.