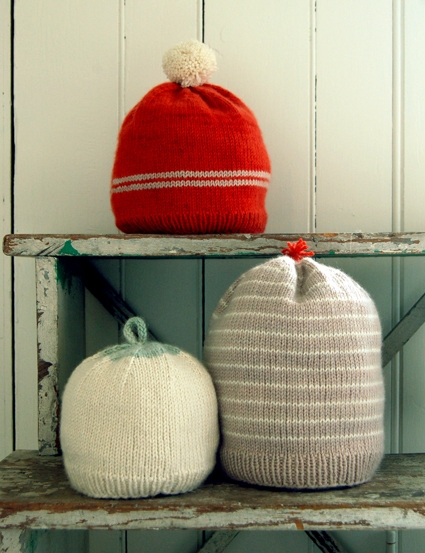 Our customers are always looking for simple, no-nonsense winter hats. Some people don't want floppy or funky or trendy or slouchy or sassy. They just want "a hat, you know? A hat…". This Winter Hat is a classic, timeworn shape and design, good for babies, kids and adults; boys, girls, men and women; country and city.
But, for us, of course, "a hat" is not just a hat. It is a stage, a quiet place for yarn to soliloquize, "I am gorgeous and special yarn gracing the head of this wearer!". We consider such a quiet place a wonderful opportunity. We dive into our shelves for some of our truly most beautiful yarn, and often we surface with Jade Sapphire's 100% Mongolian Cashmere.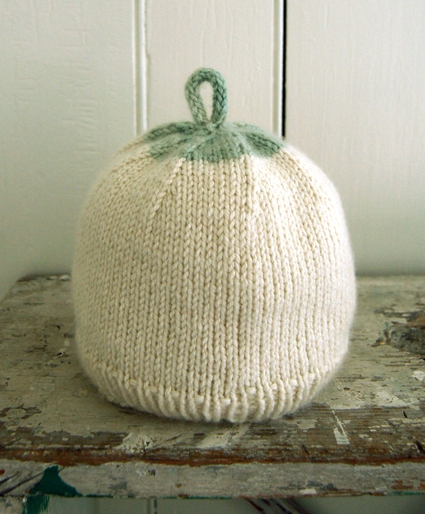 Jade Sapphire's cashmere is the softest yarn I know, a crucial point because nothing is more irritable than a scratchy hat; unless it's a too bulky hat, one that overzealously does its job and leaves the wearer with a sweaty head and a red overheated face. That's why the Zageo 6 ply is the perfect hat yarn, thin and lightweight, but, because it's cashmere, toasty warm and guaranteed not to scratch!
Our Winter Hats For Everybody pattern includes easy-to-follow directions for three sizes of hats: Baby (3 months to 15 months), Kid (toddler to preteen), and Adult (everybody else!). It also includes instructions for making the stripes just like we did here and also for making three different toppers: an I-cord loop, a pom pom and a little tassel.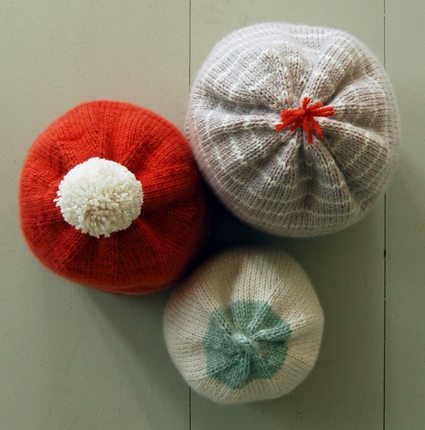 I love the idea of giving the same thing to everybody in my family, from oldest to youngest, from grandpa to niece. I think it's a wonderful symbol of the season, that we get the same thing because we all have the same needs and desires and that we are, after all, one big family.
If you would like to keep everybody on your list warm this holiday season with our Winter Hats For Everybody, you can find the pattern right here.   Thanks! -Whitney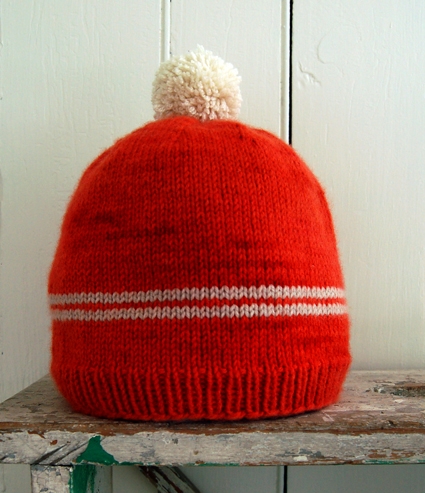 P.S. For perfect pom poms, we suggest you give our new Pom Pom Makers from Clover a try!
Materials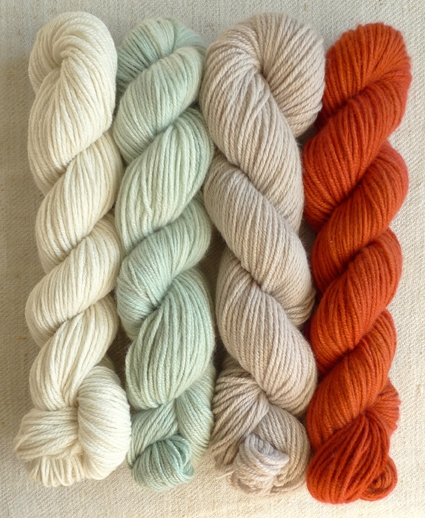 In addition to a Purl Soho Winter Hats for Everybody pattern, you'll need…
We made all three of our Winter Hats for Everybody with theses 4 skeins of Jade Sapphire's Zageo 6-ply Cashmere, and had enough yarn left over to make two more Baby Hats, or one more Kid Hat or one more Adult Hat. If you would like to modify the pattern with your own ideas of stripes or embellishments, or switch to a different yarn altogether, here are the yardage requirements for the Baby (Kid, Adult) Hat: 85 (130, 165) yards, not including a pom pom hat topper.
Gauge
24 stitches = 4 inches in stockinette stitch, using larger needle
Sizes
Baby (Kid, Adult)
To fit most babies from 3 to 18 months (kids from toddler to pre-teen, women and men)
Finished Circumference: 15 (16 2/3, 18 2/3) inches
Pattern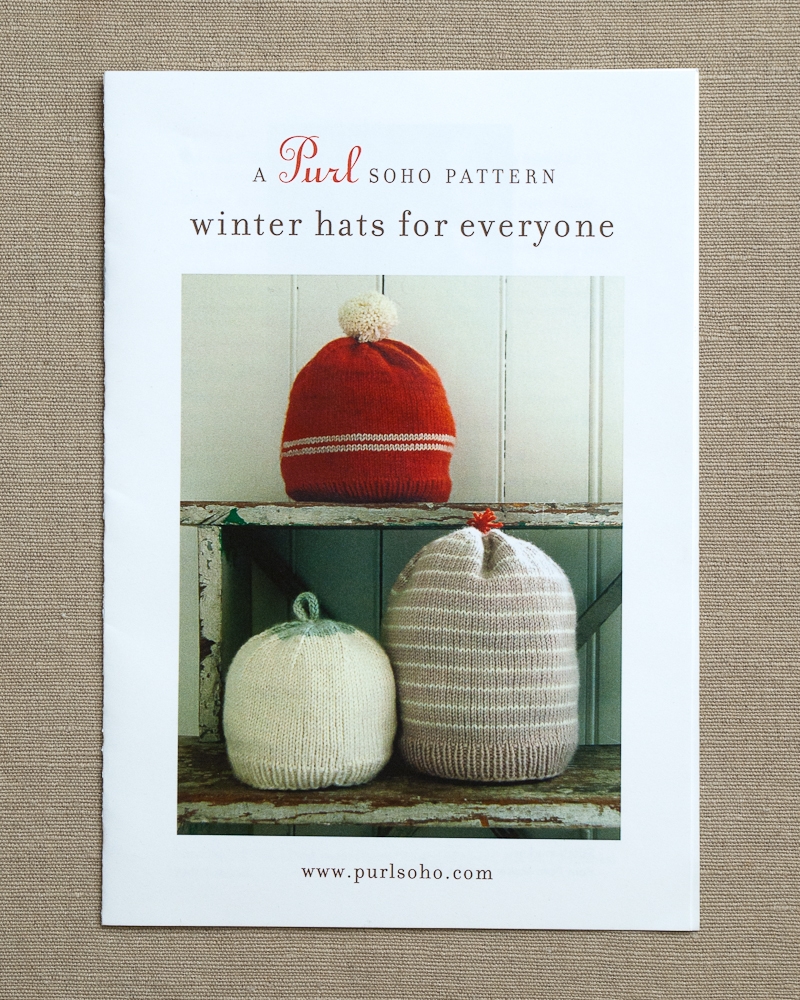 Our Winter Hats for Everybody pattern is available for purchase as a hard copy or download!