When it comes to making resolutions, New Year's may get all the credit, but the on-the-cusp feeling of fall also makes us feel refreshed, revived… and resolute! What better time to learn to knit?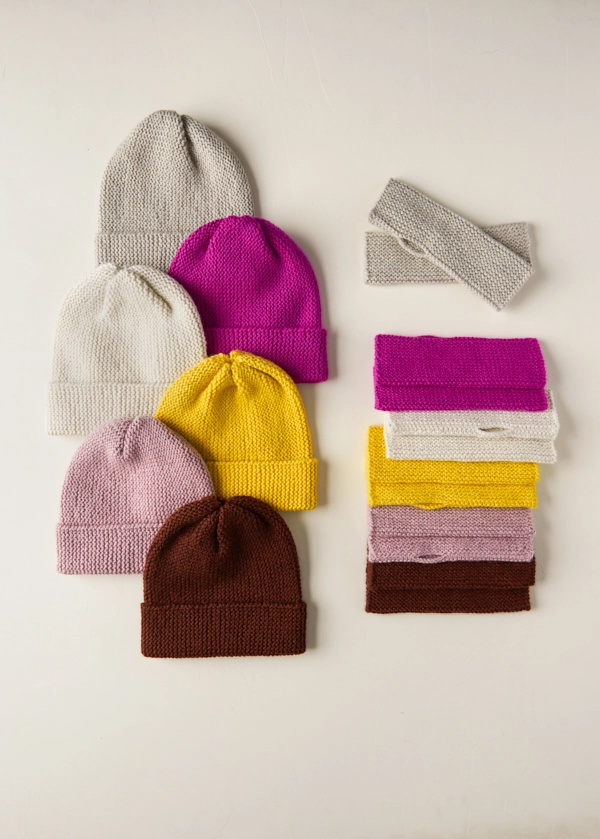 Our Simple Hand Warmers + Hat Kit is a Purl Soho classic, specially designed to take the novice knitter from the very beginning to the very end of crafting a perfectly beautiful set of toasty accessories.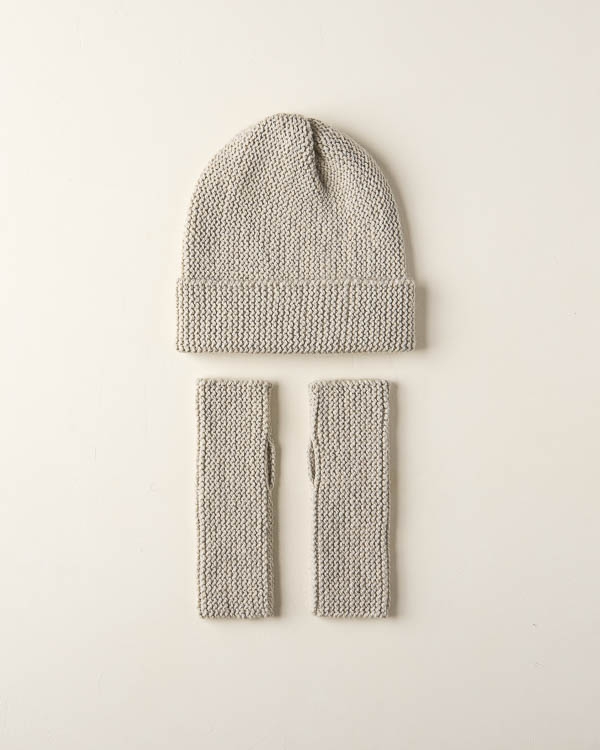 This kit is a classic for a reason but that doesn't mean we can't improve on the idea! Each kit still includes two skeins of Worsted Twist 100% merino wool, bamboo knitting needles, and an instructional booklet that guides you every step of the way, but now, instead of just a few Worsted Twist colors to choose from, you get to pick from all of them… just choose your favorite and we'll build it for you!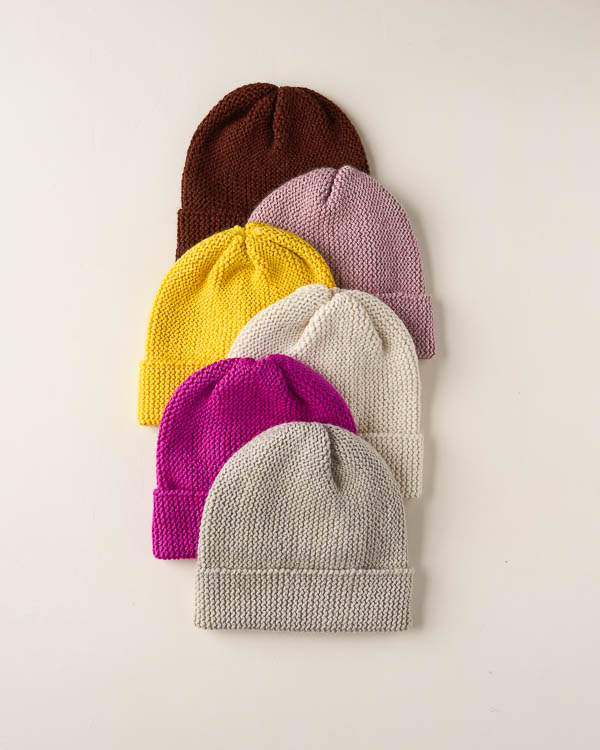 Picking the color is the hardest part, because the knitting is actually as easy as it gets, just garter stitch rectangles that you sew it into shape. Everyone can appreciate the beauty, but first-time knitters will also appreciate the simplicity of this a wonderful introduction to the world of knitting!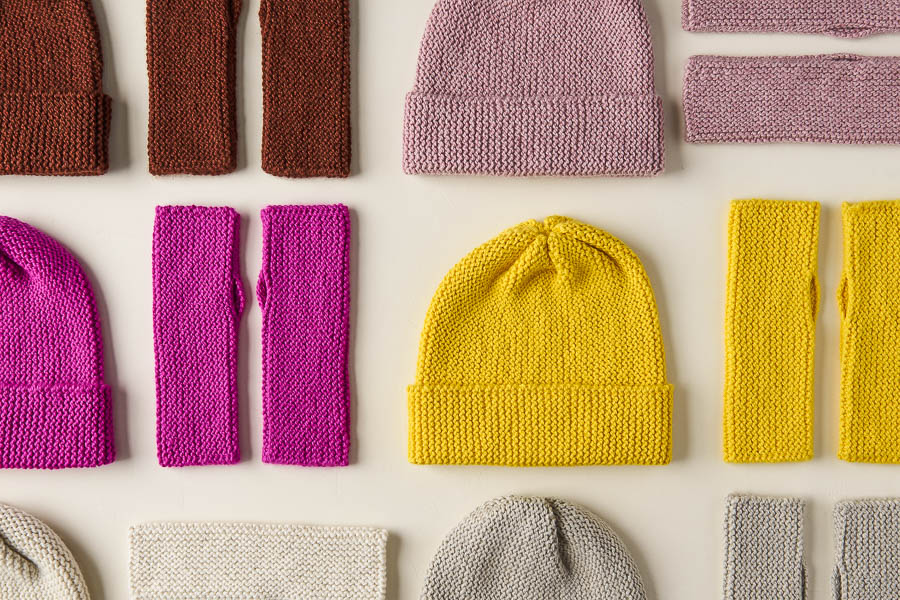 So if you're feeling resolute, go ahead and pick up a kit with the Worsted Twist color that inspires you most (there are 19 to choose from!), and simply learn to knit!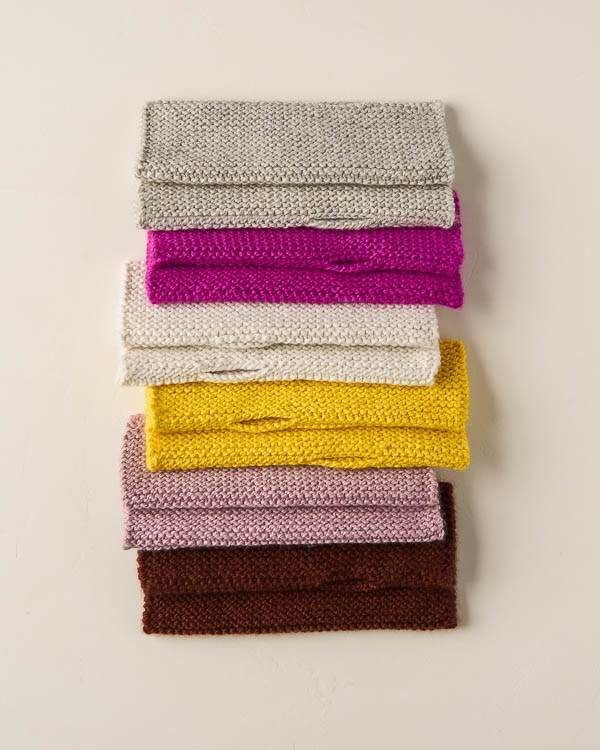 Share your progress + connect with the community by tagging your pics with #PurlSoho, #PurlSohoBusyHands, #PurlSohoSimpleHatAndHandwarmers, and #PurlSohoWorstedTwist. We can't wait to see what you make!
Materials

To make an adult-sized pair of hand warmers and a hat you will need…
Samples: We knit up our Hand Warmer + Hat sets in the colors Heirloom White, Ash Gray, Bougainvillea Pink, Yellow Yellow, Red Panda and Mountain Rose!
Gauge
20 stitches = 4 inches in garter stitch
Sizes
Hand Warmers
Adult Small/ Medium (Medium/ Large)
Finished Circumference: 5¾ (6¾) inches, comfortably stretching to about 8 (9½) inches
Finished Length: 8 (9) inches
Hat
One Size
Finished Circumference: 17 inches, comfortably stretching to about 24 inches
Finished Height: 10½ inches (uncuffed)
Pattern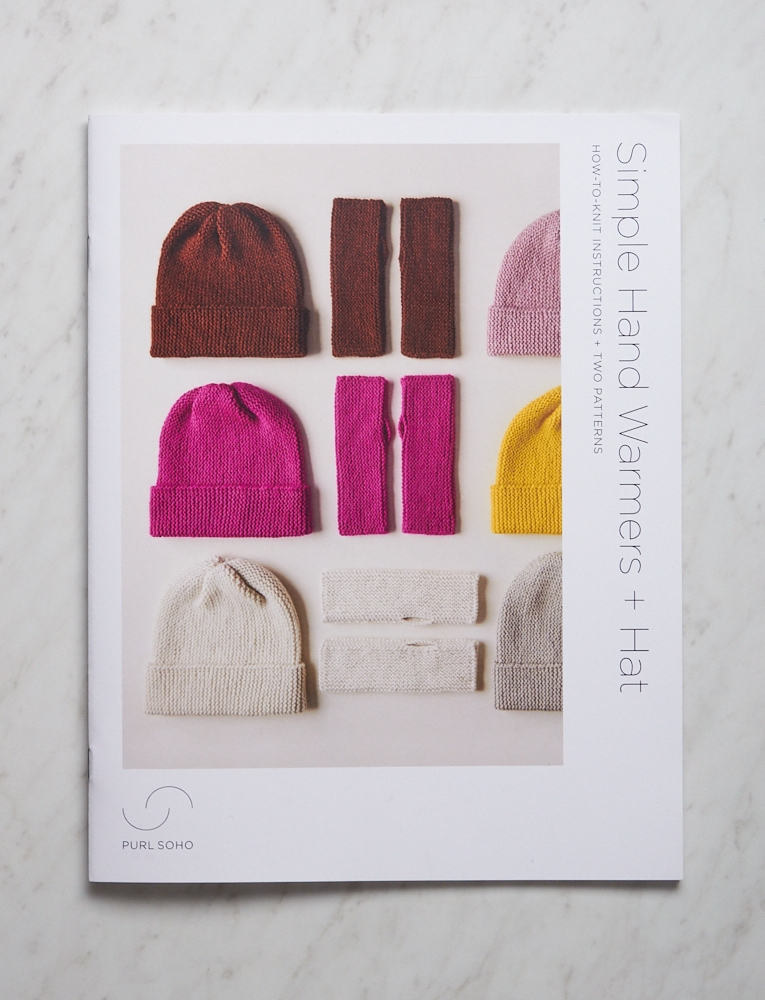 If you already have what you need, pick up just the Simple Hand Warmers + Hat Pattern, which includes thorough how-to-knit instructions and two patterns.