Our simple Ribbon Scarf in Quartz is both fresh and classic, precisely the extra flourish you want for fall!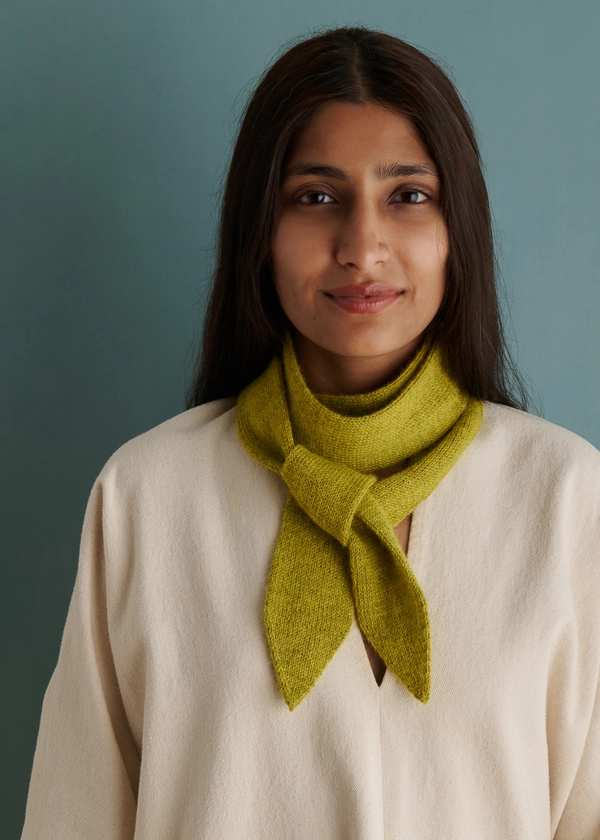 You'll start with a provisional cast on, then just knit-knit-knit in the round to make the long tube. Decreases at the end shape the first triangular tip.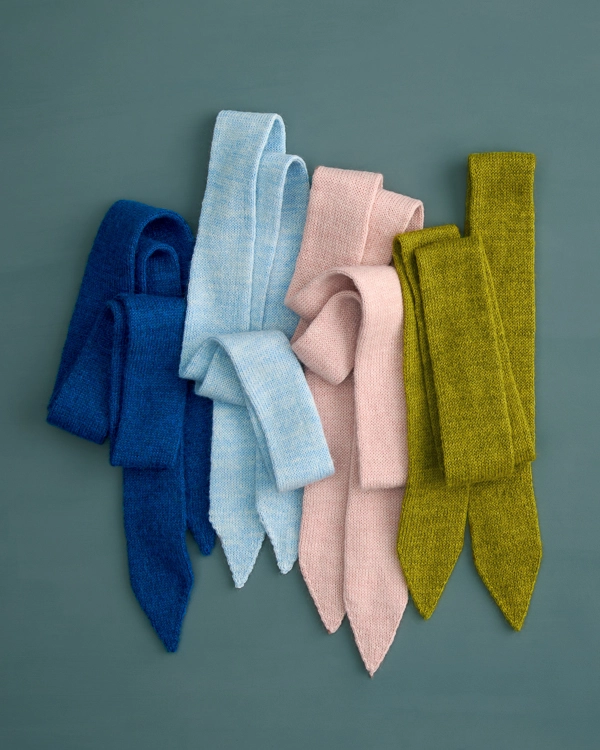 Put the cast-on stitches back on your needles and work the other tip with the same decreases you used for the first one, and voilá!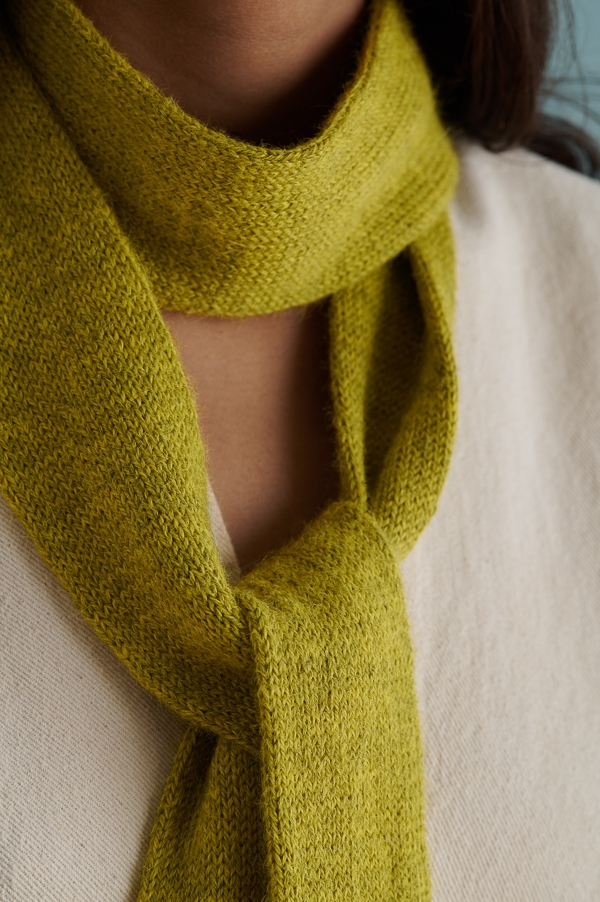 With its wonderful softness and stunning depth of color, our Quartz is the perfect yarn for this understated knit.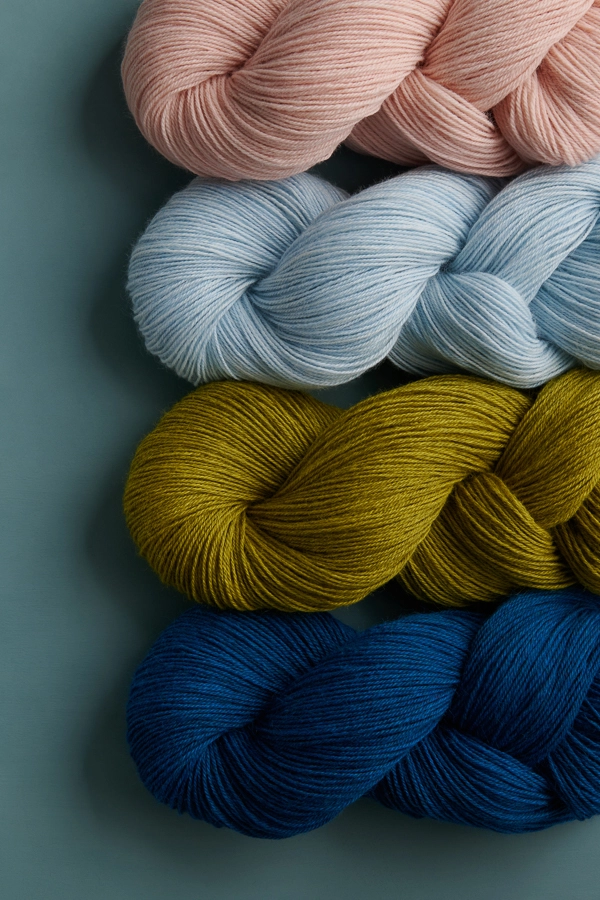 Sixty-five percent merino wool and 35% suri alpaca, Quartz has the best of both fibers, warmth and strength, texture and luster… Beauty in spades.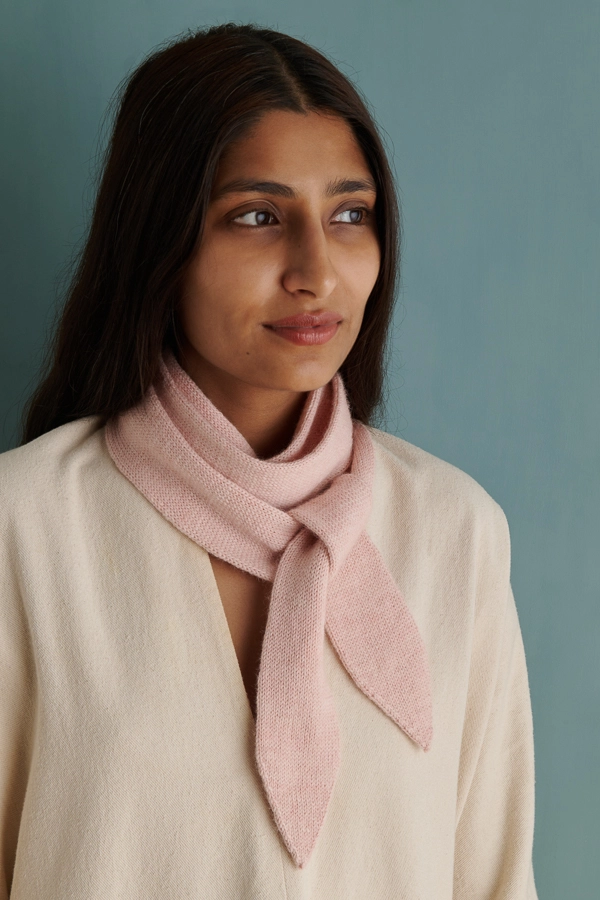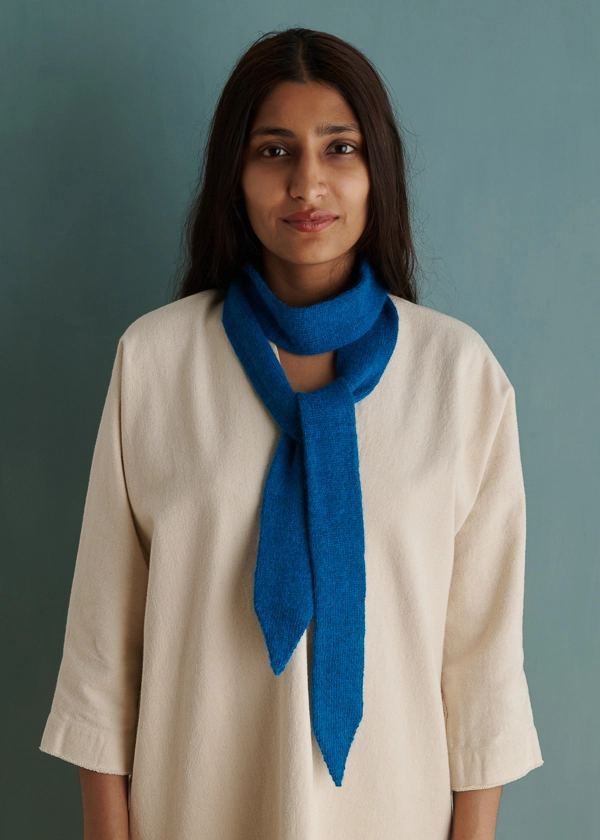 And now there are nine new colors of Quartz to choose from, including the delicate Peony Pink below.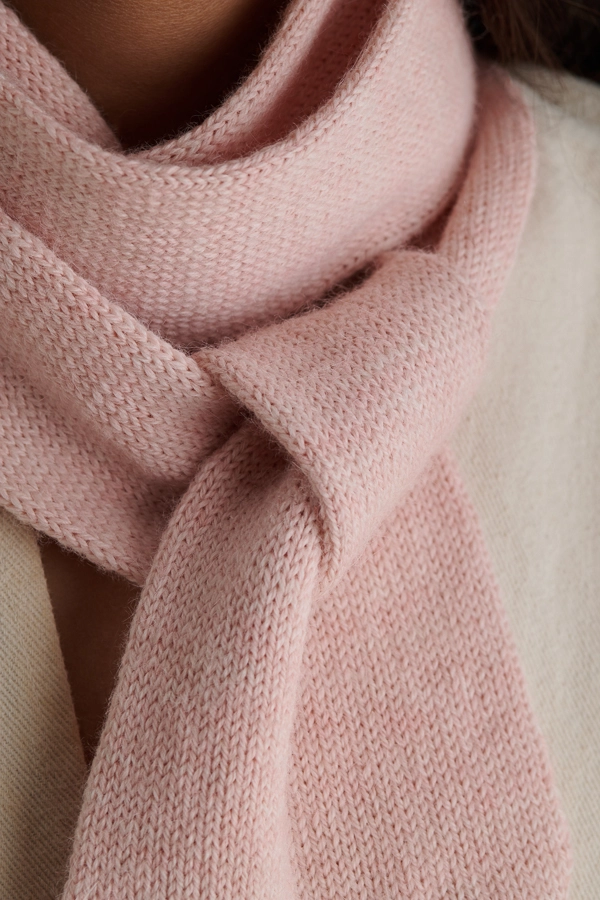 Can't decide on your favorite? With its generous yardage, you only need one skein for a Ribbon Scarf, so pick up several and knit this beauty for all your favorite people!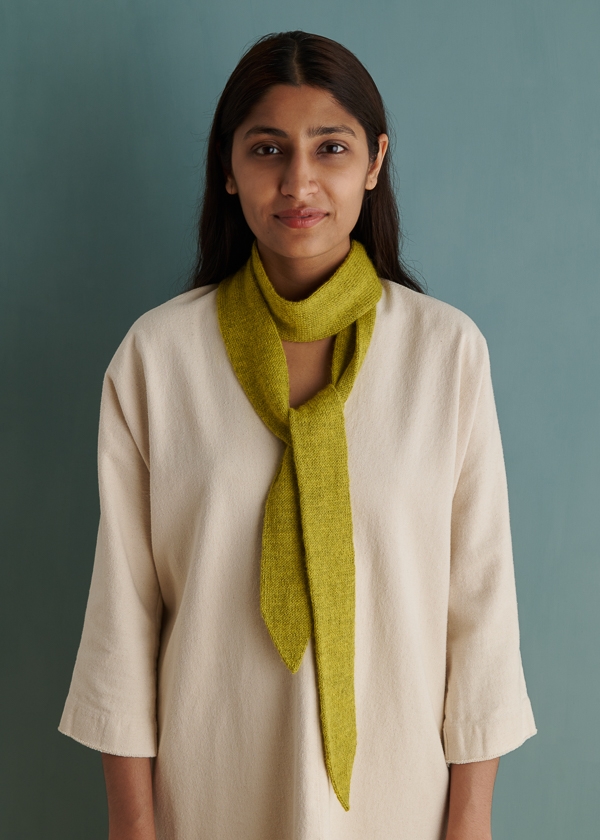 Designed by Purl Soho designer, Hiromi Glover. Click here to see even more of Hiromi's work!
Share your progress and connect with the community by tagging your pics with #PurlSoho, #PurlSohoBusyHands, #PurlSohoRibbonScarf, and #PurlSohoQuartz. We can't wait to see what you make!
Materials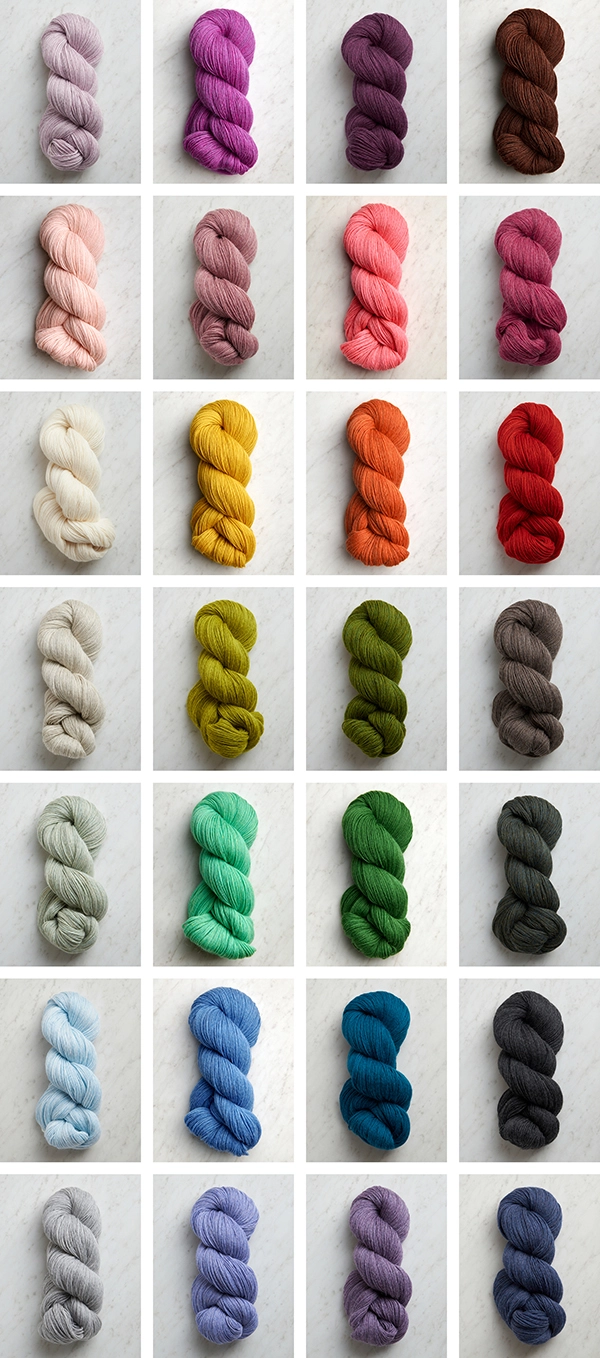 GAUGE
34 stitches and 40 rounds = 4 inches in stockinette stitch
NOTE: We used almost the entire skein of Quartz for this scarf! To avoid running out of yarn, check your gauge.
SIZE
Finished Dimensions: Approximately 2½ inches wide x 68 inches long
NOTES
CONSTRUCTION
You will begin with a Provisional Cast On and knit a long tube in the round, ending with a Triangular Tip. You will then pick up the live cast-on stitches and work the other Triangular Tip.
PROVISIONAL CAST ON
For help with the cast on, please visit our Provisional Cast On tutorial. It also explains how to get the live stitches back onto the needles when you need them!
S2KP (SLIP 2, KNIT 1, PSSO)
Slip 2 stitches together knitwise with yarn in back, knit 1, pass slipped stitches over knit stitch and off right needle. [2 stitches decreased]
For additional help, please visit our s2kp tutorial.
PATTERN
TUBE
With crochet hook and scrap yarn, use a Provisional Cast On (see Notes) to cast 42 stitches evenly onto 3 double pointed needles.
NOTE: Prefer to use Magic Loop? Distribute the stitches equally between 2 needles instead! For more help with Magic Loop, visit our tutorial here.
Joining main yarn…
Set-Up Row: Leaving a 20-yard tail, knit to end of cast-on stitches.
Place a unique marker and join for working in the round, being careful not to twist the stitches.
Knit every round until piece measures approximately 62½ inches from cast-on edge and at least 20 yards remain.
TRIANGULAR TIPS
CONTINUE
Set-Up Round: K21, place marker, knit to end of round.
Decrease Round: [Slip slip knit, knit to 2 stitches before next marker, knit 2 together, slip marker] 2 times. [4 stitches decreased]
Continuing in stockinette stitch, repeat Decrease Round every third round 8 more times. [6 stitches remain]
Double Decrease Round: S2kp (see Notes), remove markers, s2kp. [2 stitches remain]
Cut yarn and thread tail onto a tapestry needle. Draw needle through remaining 2 stitches, pull taut, and weave in end.
MAKE SECOND TIP
Carefully unravel Provisional Cast On, slipping live stitches onto needles as you go (see Notes).
Place unique marker for end of round and using 20-yard tail, work as for other Triangular Tip.
FINISHING
Weave in ends and gently wet block.