If you could put the impression of water lilies, rippled reflections, and afternoon light into a yarn, it would be our Lovebird!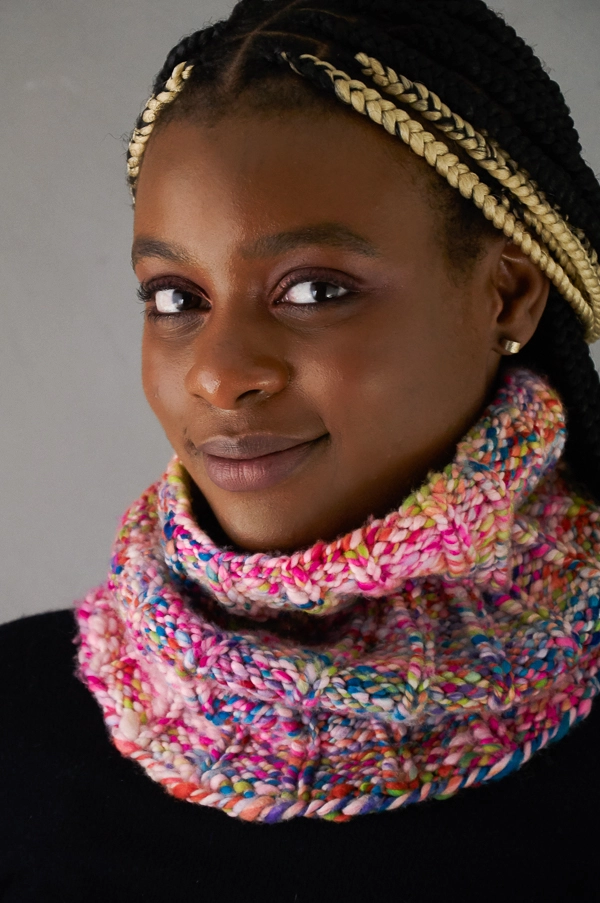 Created in partnership with yarn-masters and non-profit cooperative Manos Del Uruguay, each hand-spun, hand-dyed skein of Lovebird is a sun-drenched pool of color. We like to think if Claude Monet had been a knitter, he might have cast on with a skein and settled in pond-side for a day of knitting!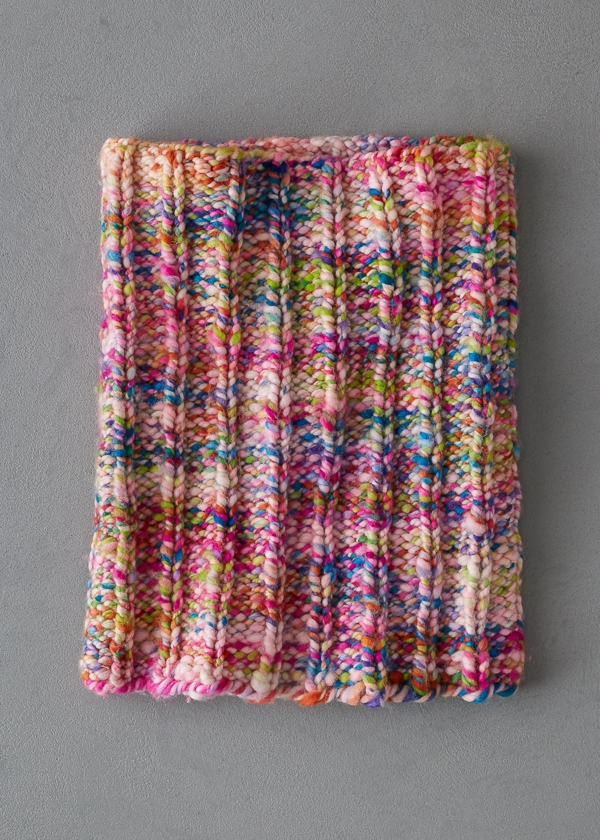 Our Giverny Cowl is named for Monet's Normandy home, famous for its gardens of bright azaleas and climbing wisteria, its lakes covered in water lilies, and its tumultuous beauty.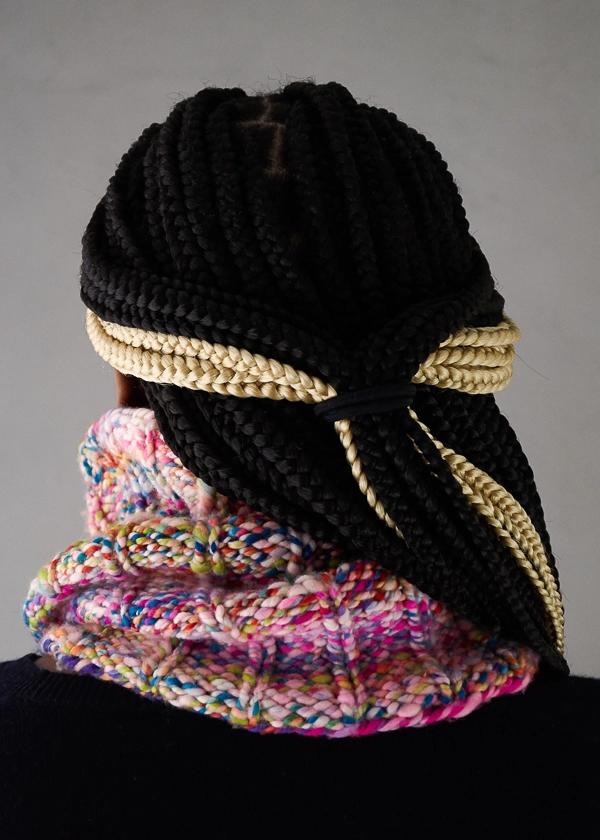 Packed with inspiration but not complication, our Giverny Cowl is simple enough for beginners, just a 1×3 rib and a few easy decreases for a nice-fitting shape. You'll just need three skeins of Lovebird… Pick the color of your own dream getaway!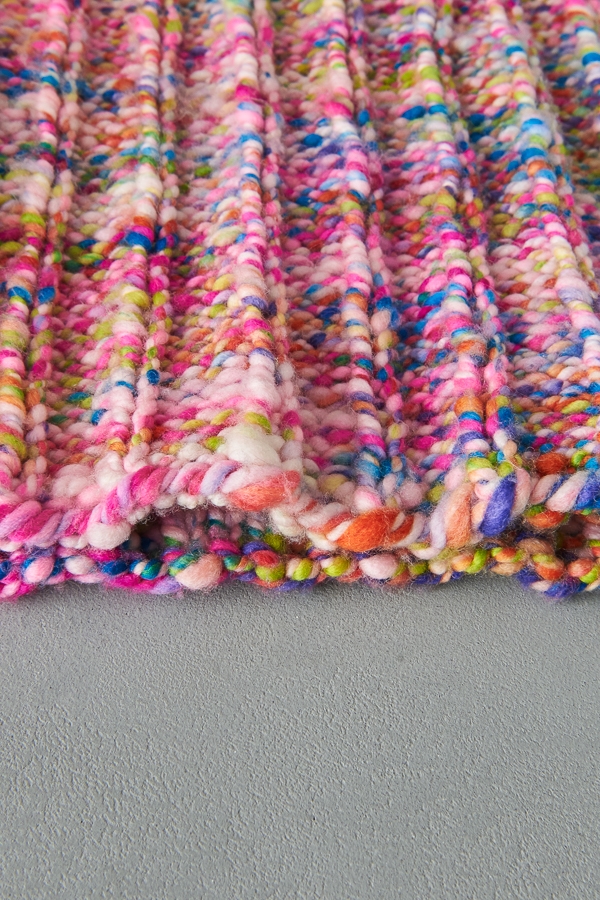 Designed by Purl Soho designer, Jake Canton. Click here to see even more of Jake's designs!
Share your progress + connect with the community by tagging your pics with #PurlSoho, #PurlSohoBusyHands, #PurlSohoGivernyCowl, and #PurlSohoLovebird. We can't wait to see what you make!
Materials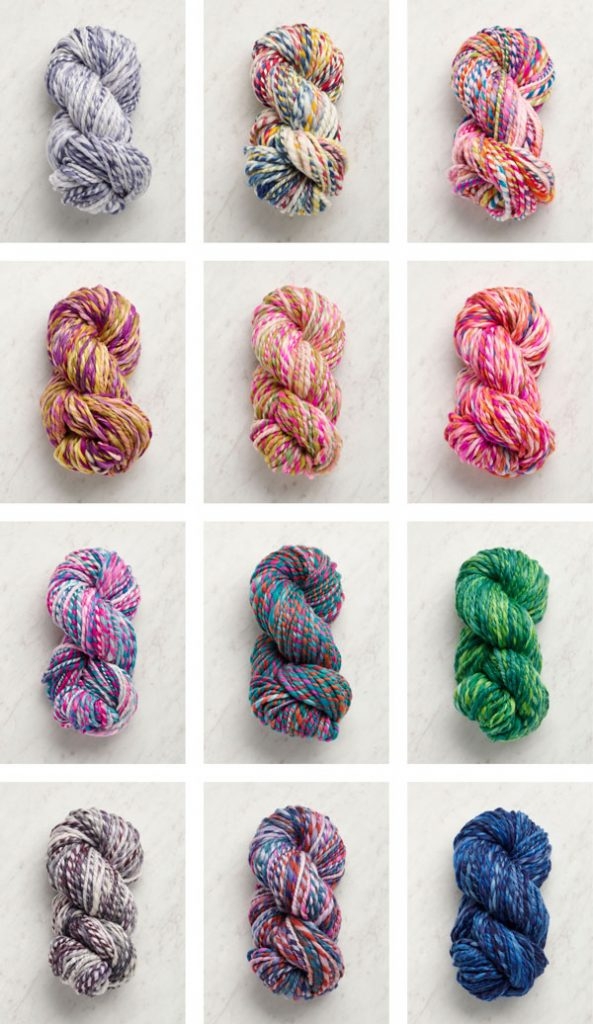 3 skeins of Purl Soho's Lovebird, 100% superwash merino wool. Each skein is approximately 75-85 yards/ 100-110 grams; approximately 170-192 yards required. We used the color Candy Shop.
US 10½ (6.5 mm), 16-inch circular needles
2 different stitch markers
NOTE: Because this yarn is hand spun in small batches, yardages may vary between skeins. Our yardage requirements err on the side of caution, so this cowl may not require the third skein. If you don't end up needing it, you can return unwound yarn for a refund within 30 days of purchase, or within 6 months, for store credit. Our Return Policy has all the details!
Gauge
11 stitches and 15 rounds = 4 inches in 3 x 1 rib
10½ stitches and 18 rounds = 4 inches in stockinette stitch
Size
Finished Circumference At Base Of Cowl: 23¼ inches
Finished Circumference At Top Of Cowl: 21¾ inches
Finished Height: 11 inches
Notes
Stitch Multiple
This pattern works over a multiple of 4 stitches.
Pattern
Cast on 64 stitches. We used a basic Long Tail Cast On.
Place end-of-round marker and join for working in the round, being careful not to twist the stitches.
Round 1: *K1, p3, repeat from * to end of round.
Repeat Round 1 until piece measures 7 inches from cast-on edge.
Decrease Round: *K1, p1, purl 2 together (p2tog), k1, p3, k1, p2tog through the back loop, p1, [k1, p3] 5 times,** place side marker, repeat from * to **. [60 stitches remain]
Next Round: [K1, p2, k1, p3, k1, p2, *k1, p3, repeat from * to next marker] 2 times.
Repeat last round until piece measures 11 inches from cast-on edge.
Bind off in stitch pattern.
Weave in ends and gently wet block.