Our new Cotton Pure yarn is pure, natural beauty. One hundred percent unmercerized cotton, Cotton Pure is wonderfully soft and unadulterated, simple and stunning.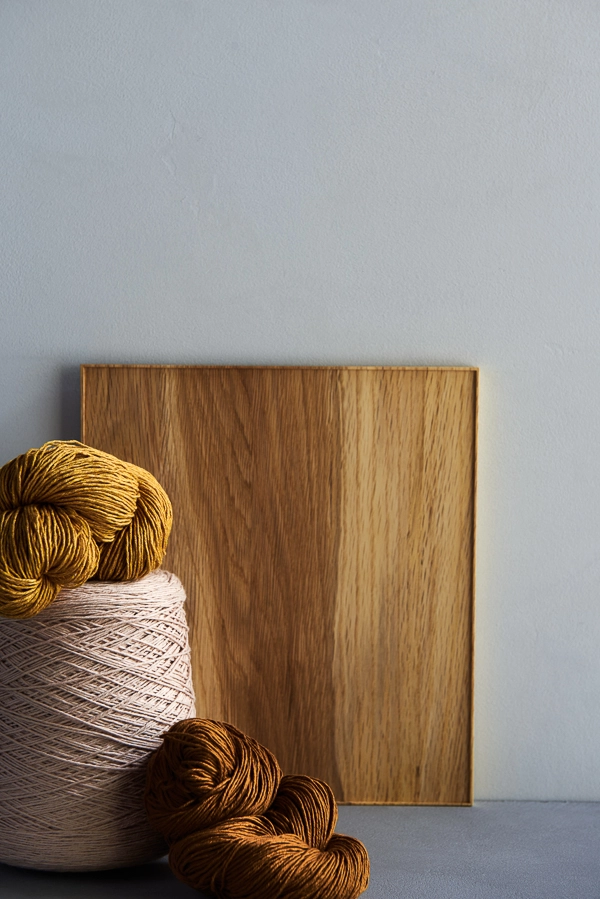 "Unmercerized" means that this cotton is untreated, and instead of the shiny surface of mercerized cottons, it has a cushy, matte depth.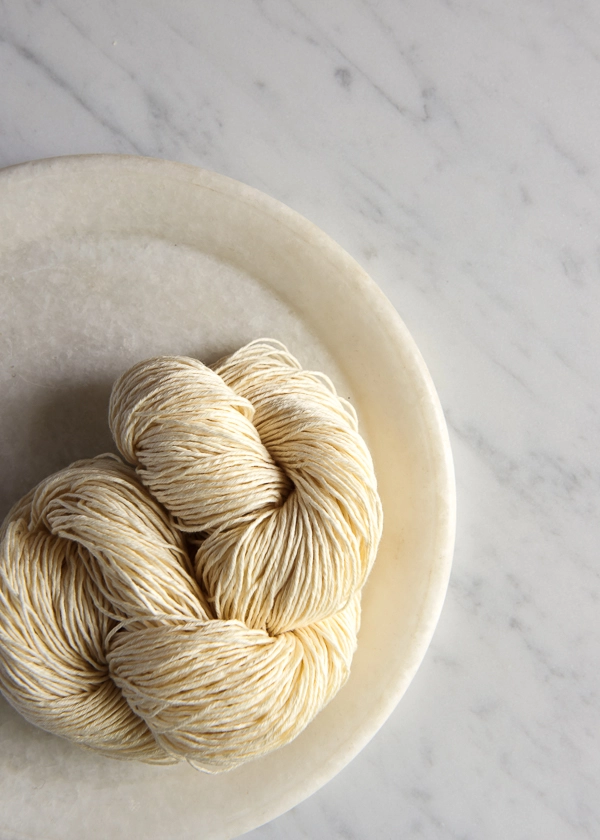 Happy at 5 or 6 stitches to the inch, Cotton Pure is a very versatile sport or light worsted weight. Knit or crocheted up, we love this yarn for baby clothes, warm-weather accessories, fall sweaters, soft blankets, and beautiful housewares.
Unmercerized cotton is especially absorbent and well-suited for washcloths, dish and hand towels, and so we started off our Cotton Pure adventures with these lovely Close Knit Washcloths, a pretty little project that brings a special touch to everyday habits!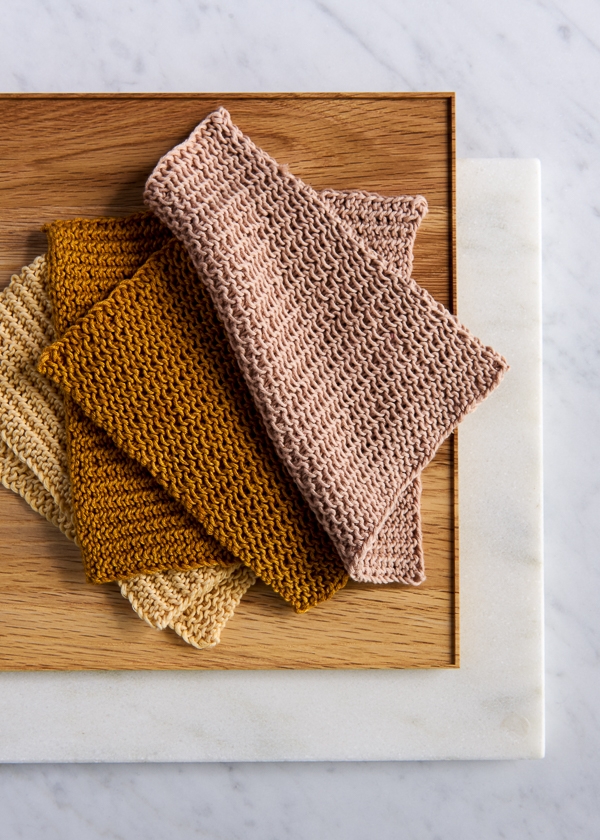 And perhaps we have saved the best thing about Cotton Pure for last: its incredible palette of 43 colors! Together, these gorgeous colors feel like hay fields and stonewalls, pale skies and ripe orchards. From subtle neutrals like Bucket Gray and Silver Fern to the floral pops of Red Nectar and Peach Blossom, Cotton Pure's colors are as natural as the yarn itself.
To browse our whole collection of Cotton Pure skeins, just click here.
We are thrilled to welcome our first cotton yarn to the Purl Soho family. We hope you love it as much as we do!