Little Dandelion's K1S1 is the yarn of giants. With proportionately immense needles, standing next to these materials made me feel as if I had shrunk down to a pocket-sized version of myself. But as I felt smaller, my curiosity grew bigger.
It was with the grace of a toddler walking in her mom's high heels that I cast on the mere 24 stitches needed for this enormous blanket. But just a few rows later, I was cruising along, already mournful of how soon it would be over.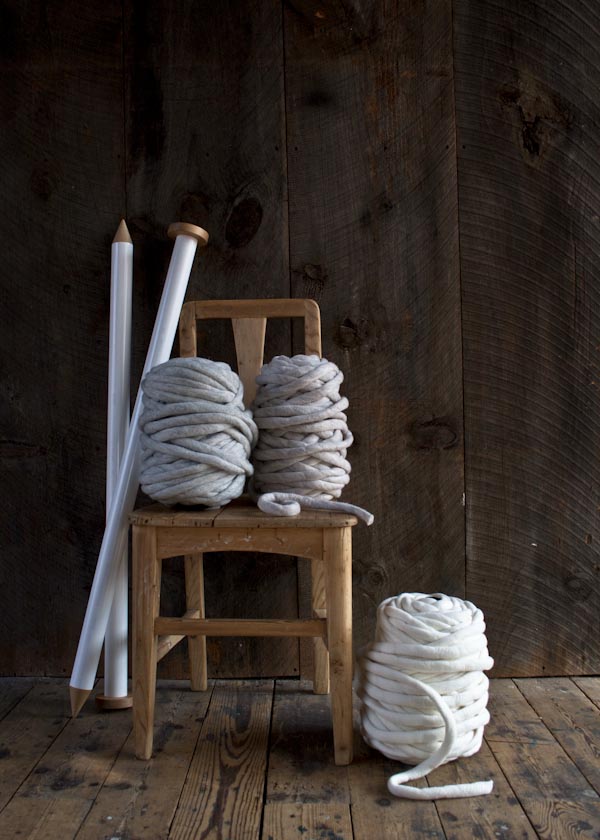 K1S1 is 100% merino wool and is as outrageously soft as it is big. Cushiony and wonderful to touch, I loved that knitting with this yarn also ensconced me in it. A full body experience, be prepared for the coziest workout you've ever had!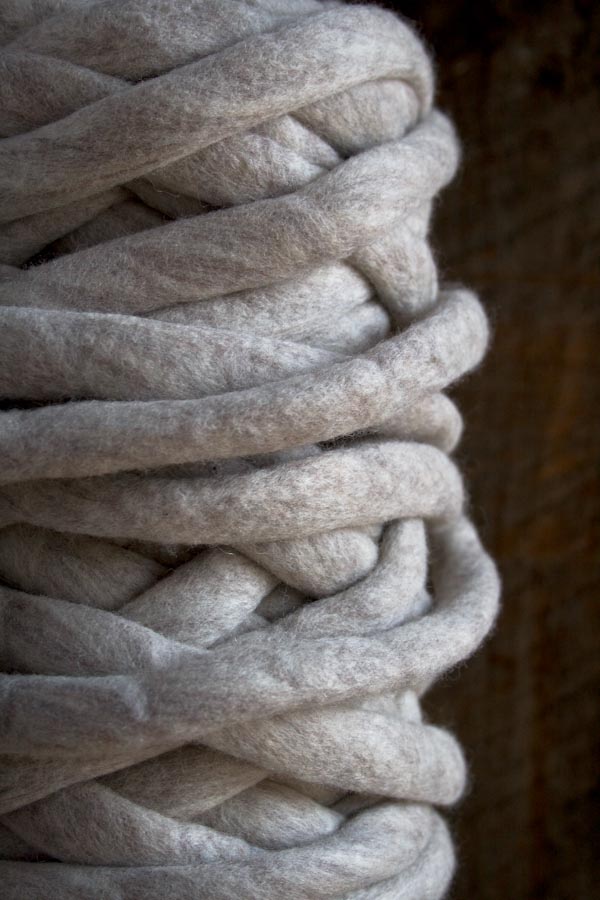 Our Big Little Dandelion Garter Blanket is garter stitch at its most thrilling. This simple blanket changes a whole room's personality, from ho-hum to wowza. Not for the faint of heart, this is larger-than life knitting! –Laura
Designed by Purl Soho designer, Laura Ferguson.
Share your progress and connect with the community by tagging your pics with #PurlSoho, #PurlSohoBusyHands, and #PurlSohoBigLittleDandelionGarterBlanket. We can't wait to see what you make!
Materials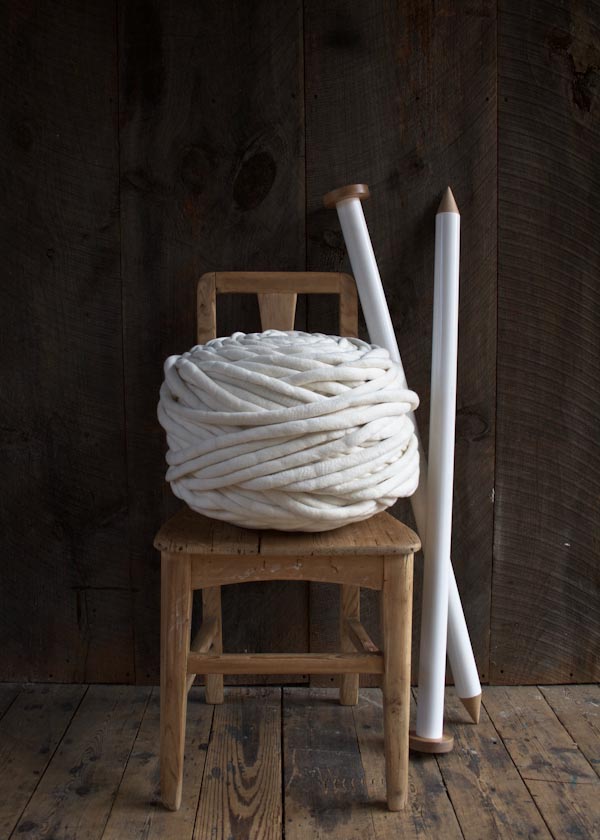 1 bump of Little Dandelion's k1s1, 5kg, 100% merino wool. This is the color White.
A pair of Little Dandelion's Industrial Knitting Needles
(Please Note: These special materials were a limited release and are no longer available through Purl Soho. For more information about Little Dandelion, visit their website here!)
NOTE: K1S1, 5kg only comes in White, so if you'd like something different, try K1s1, 1.5kg. It comes in lots of pretty colors, and you'd need four of them to make this blanket.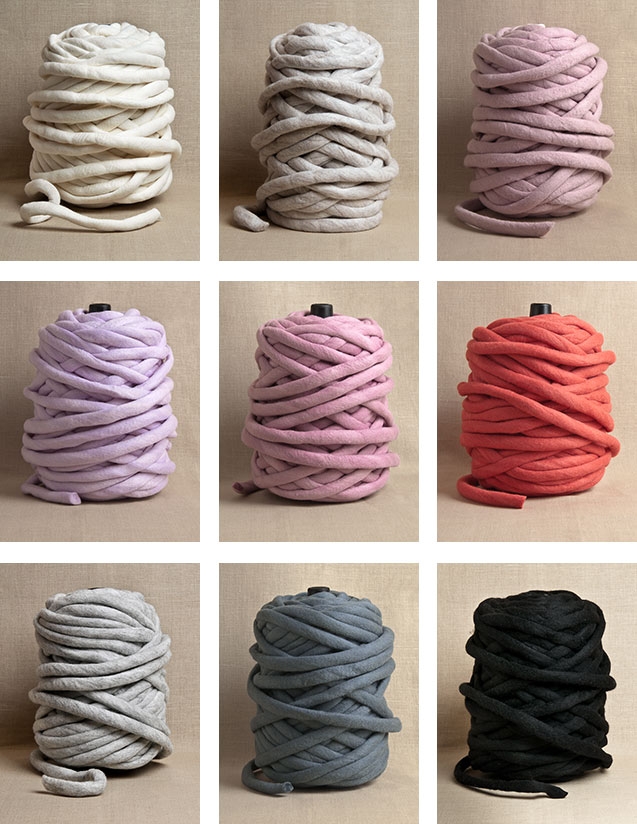 Gauge
2 stitches = 4 inches in garter stitch
Size
46 inches wide x 70 inches long
Pattern
Cast on 24 stitches.
Row 1: Knit.
Repeat Row 1 until only a few yards remain.
Bind off knitwise.
Using your hands, weave in the ends.