Say hello to our newest collection of finished goods, these amazing Hand Knit Andean Hats! Rooted in traditional Peruvian design, our version maintains the integrity and beauty of the originals but uses a combination of Purl Soho's Worsted Twist and Line Weight for an incredibly soft feel.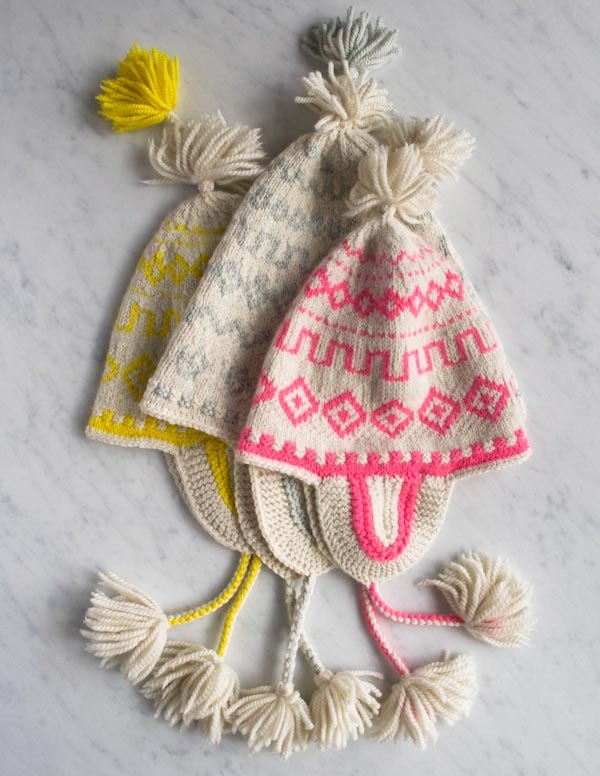 These hats are born from a collaboration between Purl Soho and the Qilliy collective, based in Peru. This collective is a small group of women who seriously know their way around knitting needles and yarn and who, despite a very difficult environment, are able to use their talents to sustain themselves and their families. Purl Soho is very proud to support our fellow crafters and their very special creations.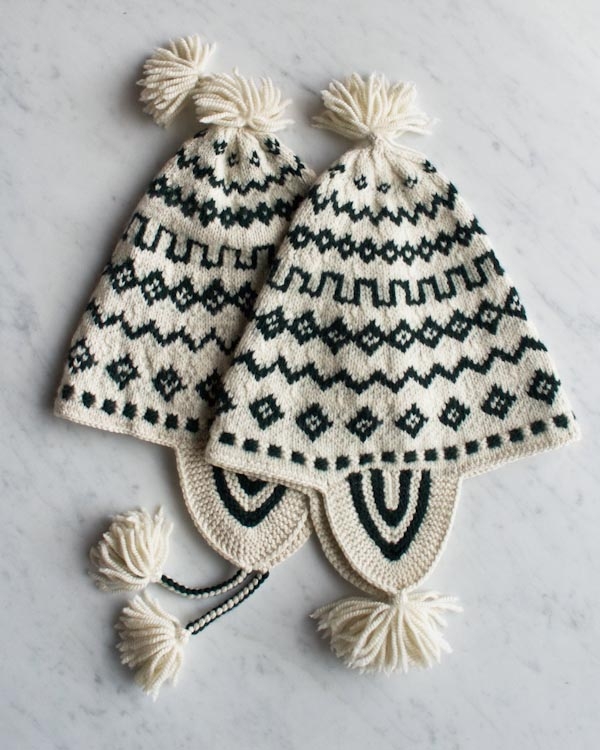 These Hand Knit Andean Hats incorporate classic chullo motifs and design elements, but in Purl Soho yarns and colors, they have a dash of high-Andes-meets-downtown-Manhattan. They're unpretentious and laid back; they're sumptuous and modern.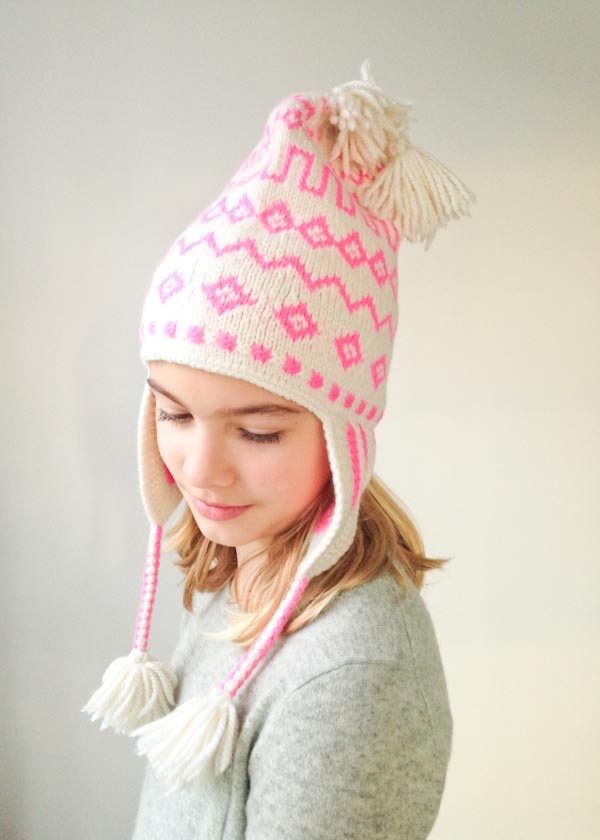 With ear flaps and stranded colorwork which makes for an almost double layer of fabric, they're wonderfully cozy, too!  Sized from kids to adults, choose yours with or without tassels and in colors from soft Oyster Gray to bold Super Pink. Brighten your winter with these hand knit gems. They'll make you happy!