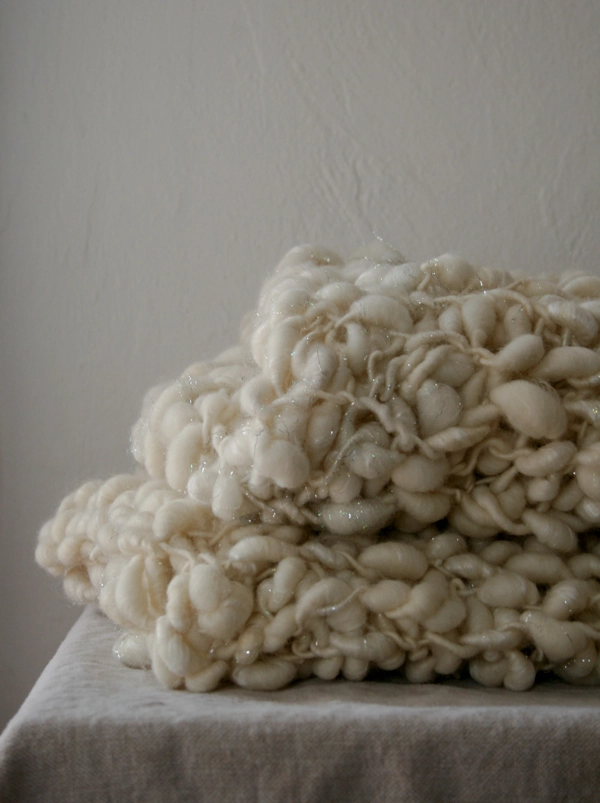 Two years ago our Pixie Dust Lap Blanket ignited the imaginations of our readers with its fanciful large scale and whimsical twinkle. Knitters everywhere discovered the wonders of humongous needles capable of stitching up a show-stopping blanket in just a few hours!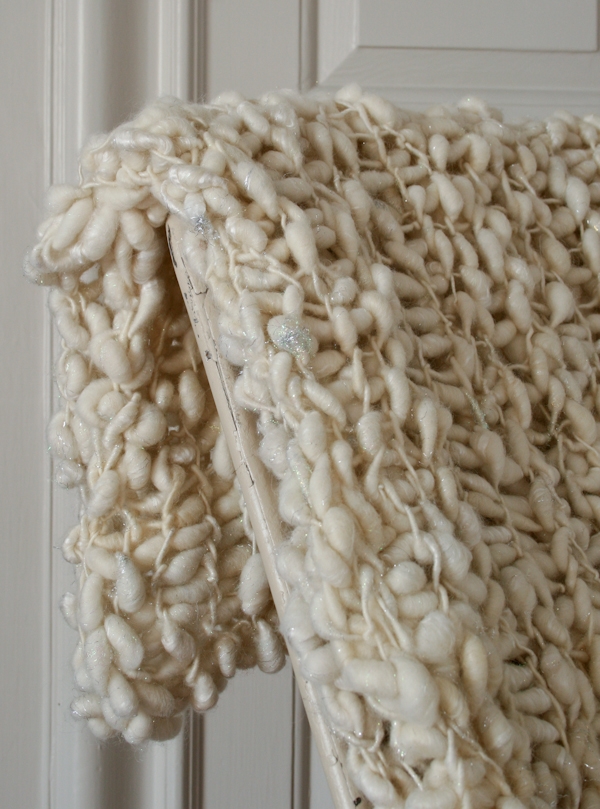 Our original Pixie Dust Lap Blanket was knit up in a gorgeous daffodil yellow. Now this season we're exploring the arctic side of Knit Collage's Pixie Dust yarn with its cool white Snowflake color. This blanket is as fun, loopy and sparkly as its progenitor but with the elegance of a new fallen snow! -Whitney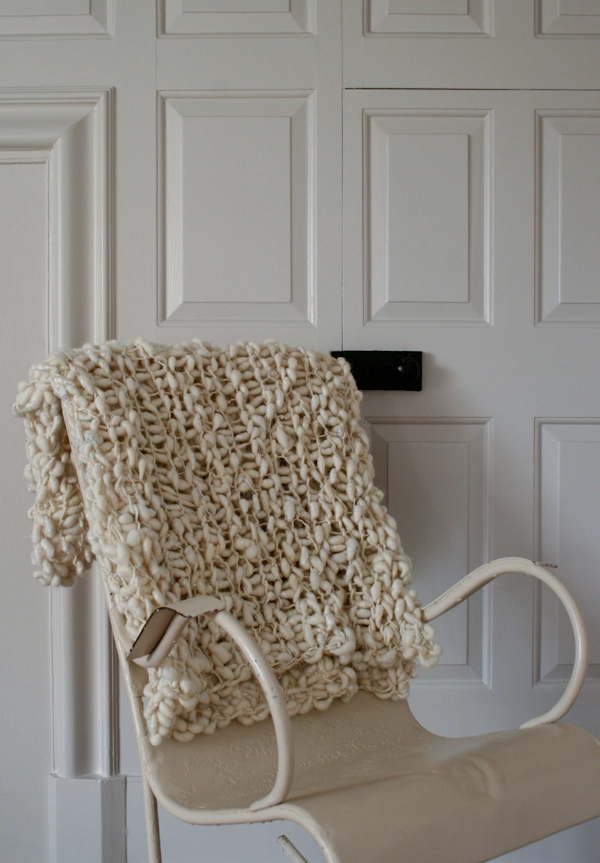 Update: New Yarn
And here's an idea! Try doubling up Knit Collage's Sister. Same size needles, same pattern, same textural adventure, a Sister Lap Blanket is a beautifully affordable 100% wool alternative (swatch pictured below). Sister is now available in six lovely new colors, and you'll only need five skeins (you could even get away with four if you don't mind losing a few inches!). -Whitney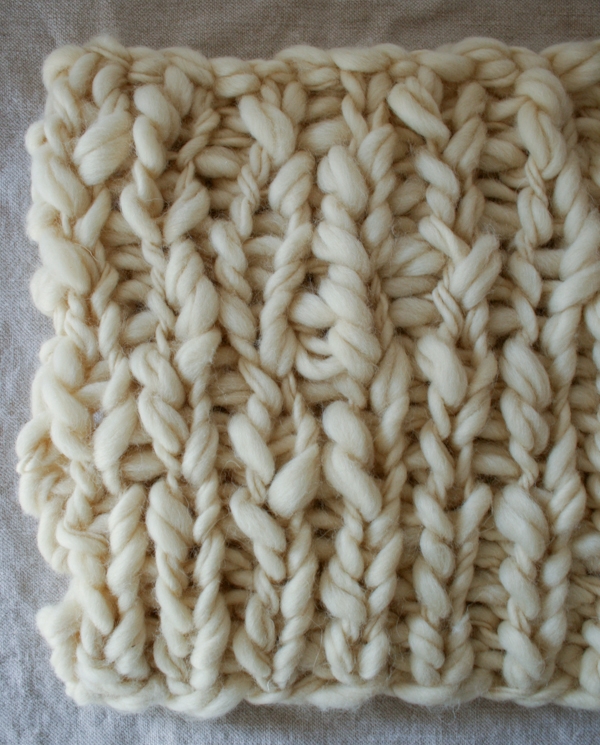 Materials
7 skeins of Knit Collage's Pixie Dust, a blend of Wool, Mohair and Pixie Sparkles. This is the color Snowflake.
A US #36, 32 or 40 inch circular needle.
Gauge
1 stitch = approximately 1 inch in 1 x 1 rib
Size
Approximately 26 inches wide by 56 inches long
Pattern
Our free Pixie Dust Lap Blanket pattern is available right here!