Perhaps if you're learning to crochet, a blanket sounds like a daunting first project. Why not a pot holder? Because crocheted blankets are amazing! Just like the ones your grandma made half a century ago, they're artful and beautiful and timeless, much better than a pot holder and just as easy!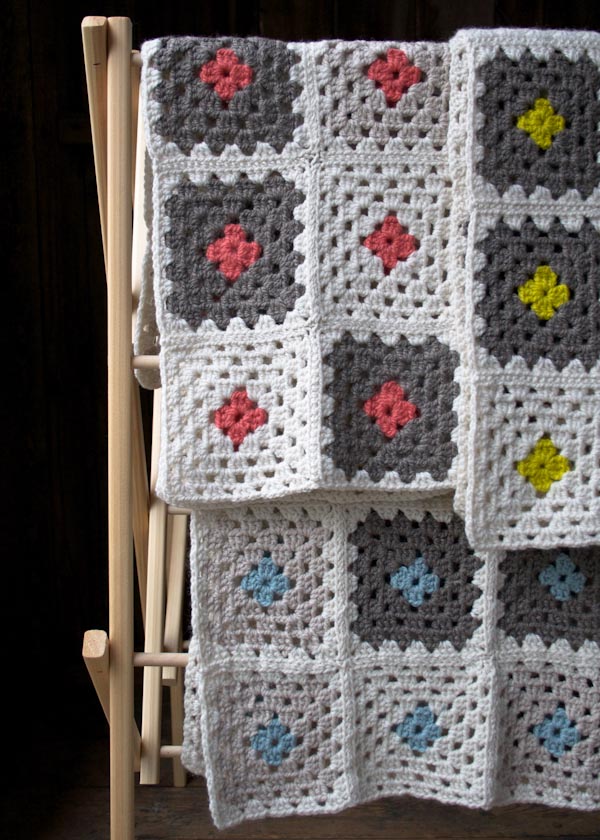 Our Learn to Crochet a Granny Square Blanket Kit is the first step to putting your own creative energy into this wonderful crafting tradition. You will learn everything there is to know about making a basic granny square, including how to wind a skein of yarn into a ball, how to work the necessary stitches, and how to sew your finished squares together into a blanket that will appreciated fifty years from now!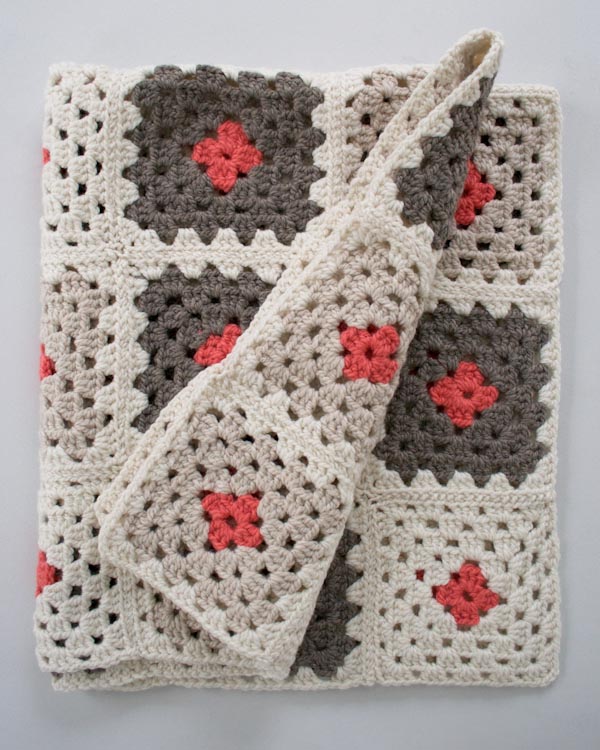 Our Kit comes in three beautiful palettes and includes all the Worsted Twist and Worsted Twist Heather you'll need to make a baby-size blanket, plus four crochet hooks, a tapestry needle, folding scissors and a step-by-step booklet designed for first-time crocheters.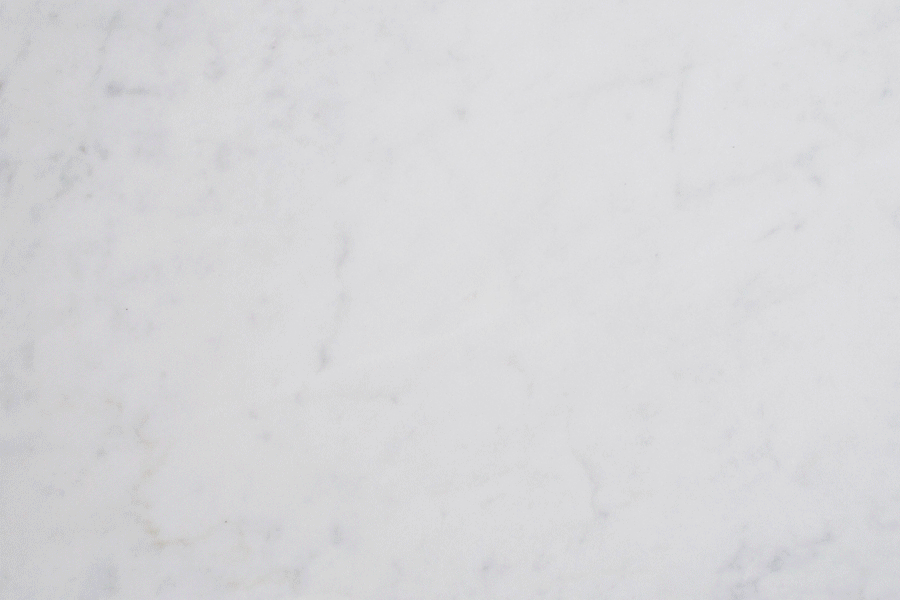 Forget the pot holder and get ambitious. And most importantly, don't let granny have all the fun!  -Whitney
Materials
Our Learn to Crochet a Granny Square Blanket Kit includes…
6 skeins of Purl Soho's Worsted Twist and Worsted Twist Heather, 100% merino wool. Choose from three pretty palettes: Slice of Pink Grapefruit, Pop of Yellow Zest and Dash of Desert Blue.
4 crochet hooks in sizes F, G, H and I
A tapestry needle
A pair of folding scissors
A full-color instructional booklet (included in the Kit and also available separately)
Size
Finished Dimensions: 25 x 31 inches