Normally, I work behind the scenes at Purl Soho, but when the subject of a learn-to-needlepoint pattern came up, I couldn't stay put. Needlepoint brings me to my happy place, and these tidy little gingham pincushions are just about the happiest needlepoint project I could imagine!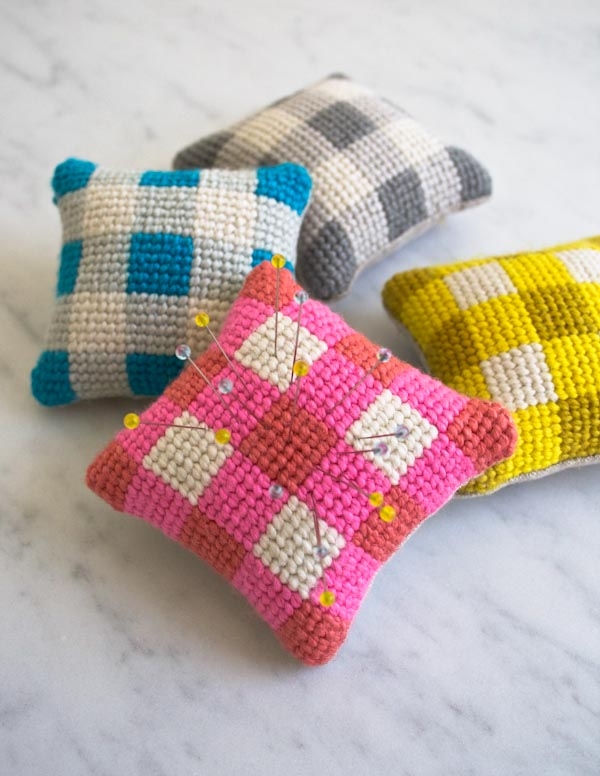 Our full-color instructional booklet Learn to Needlepoint a Pincushion Pattern includes all the necessary techniques you need to bring these cuties to life out of Purl Soho's beautiful Mulberry Merino.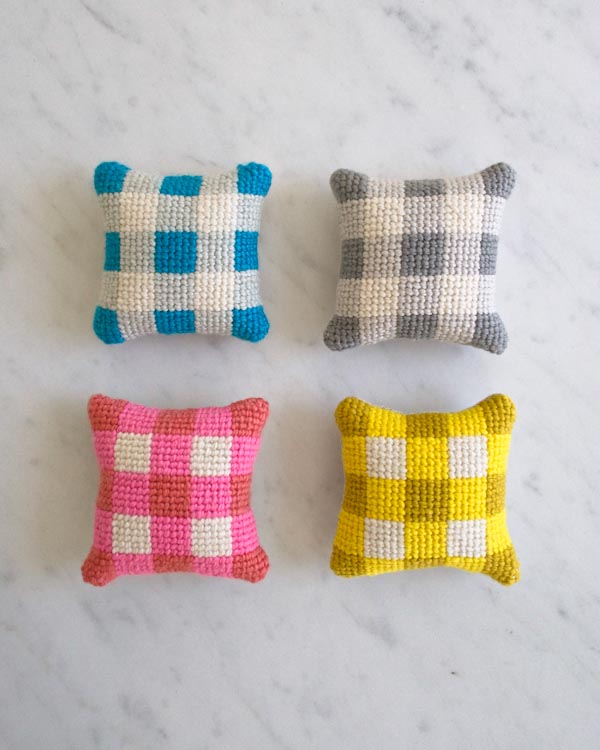 We walk you through every step of the basic needlepointing process, from winding a needlepoint skein into a ball to stitching a basketweave pattern to plumping up your finished pincushions!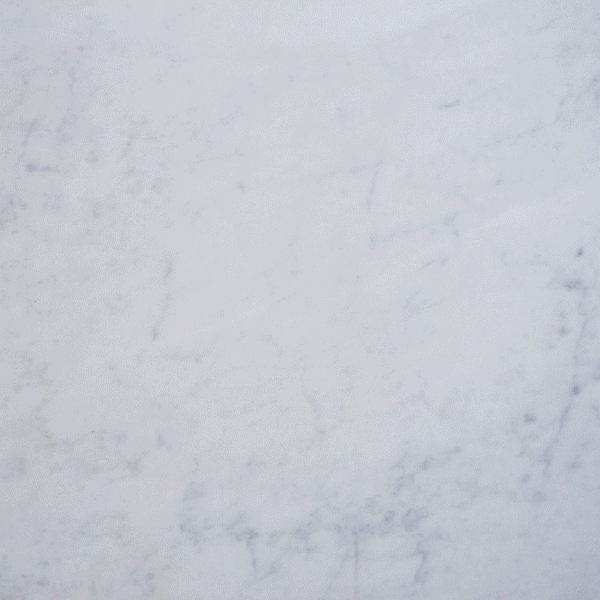 Simple enough for summer-brain, portable enough for carry-ons and weekend totes, our Learn to Needlepoint a Pincushion Kit is a great summertime pursuit. You may find that it brings you to a happy place! -Kelly, out from behind-the-scenes to share my love of needlepoint!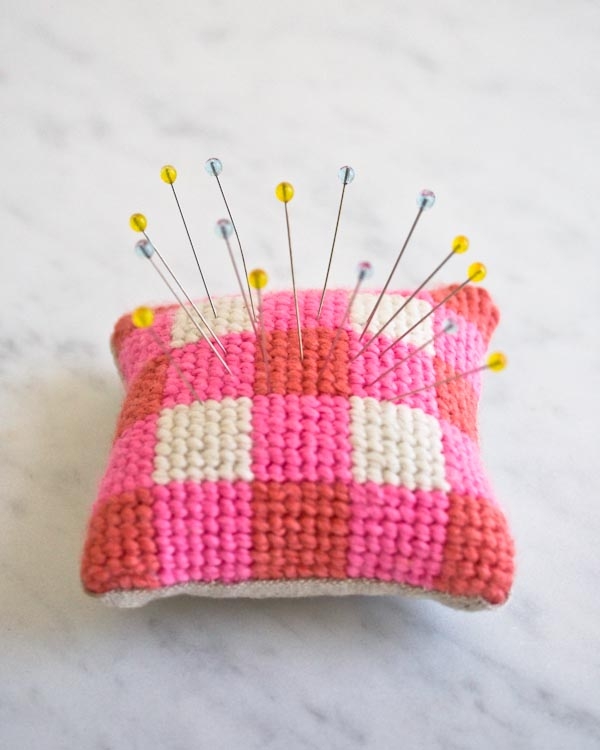 Materials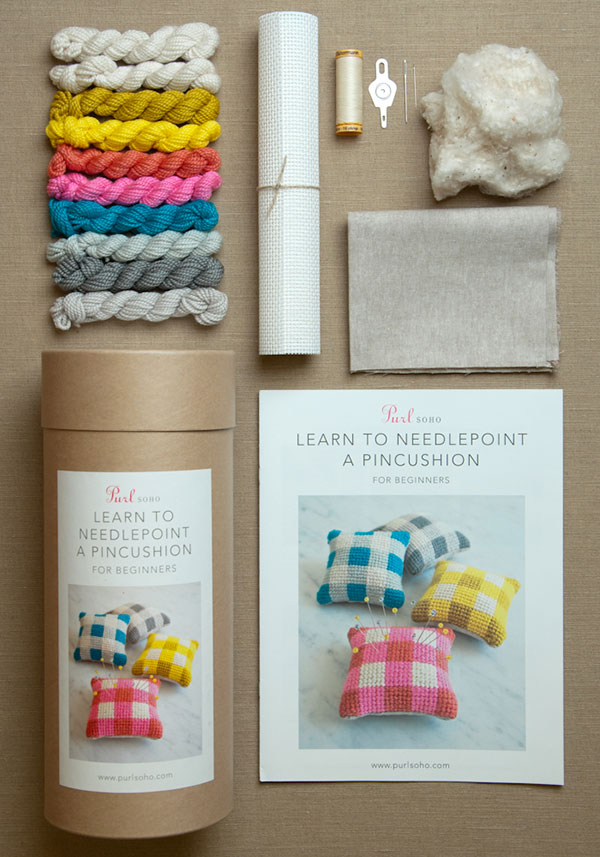 To create your own set of Pincushions, you will need…
These are enough materials to make at least four 3 x 3-inch Gingham Pincushions.