Perhaps if you're learning to crochet, a blanket sounds like a daunting first project. Why not a pot holder? Because crocheted blankets are amazing! Just like the ones your grandma made half a century ago, they're artful and beautiful and timeless, much better than a pot holder and just as easy!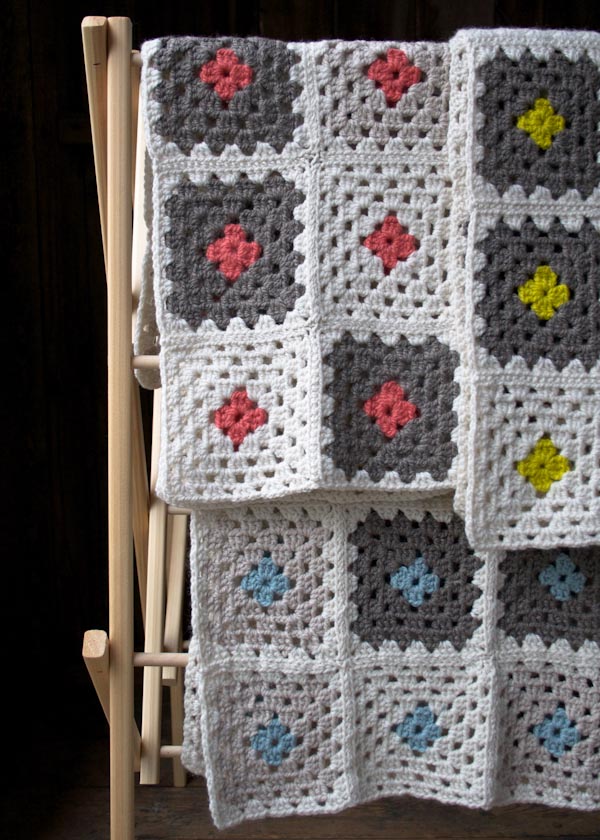 Our Learn to Crochet a Granny Square Blanket Kit (no longer available) is the first step to putting your own creative energy into this wonderful crafting tradition. You will learn everything there is to know about making a basic granny square, including how to wind a skein of yarn into a ball, how to work the necessary stitches, and how to sew your finished squares together into a blanket that will appreciated fifty years from now!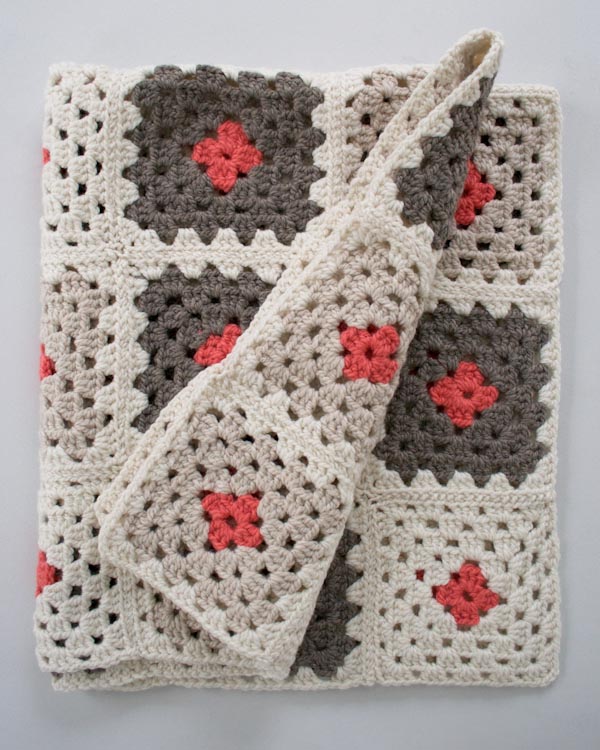 Our Kit comes in three beautiful palettes and includes all the Worsted Twist you'll need to make a baby-size blanket, plus four crochet hooks, a tapestry needle, folding scissors and a step-by-step booklet designed for first-time crocheters.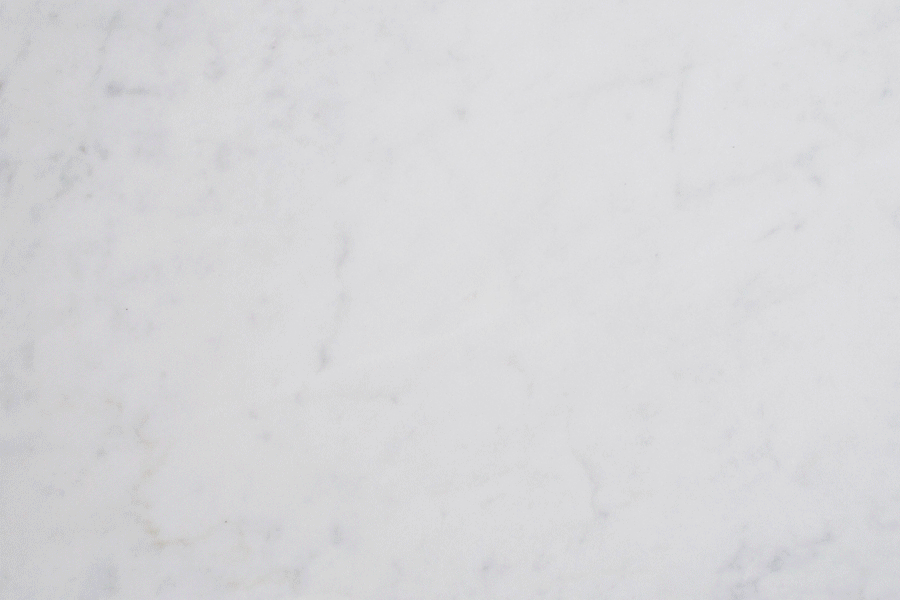 Forget the pot holder and get ambitious. And most importantly, don't let granny have all the fun! -Whitney
Update: New Colors!
October 18th, 2017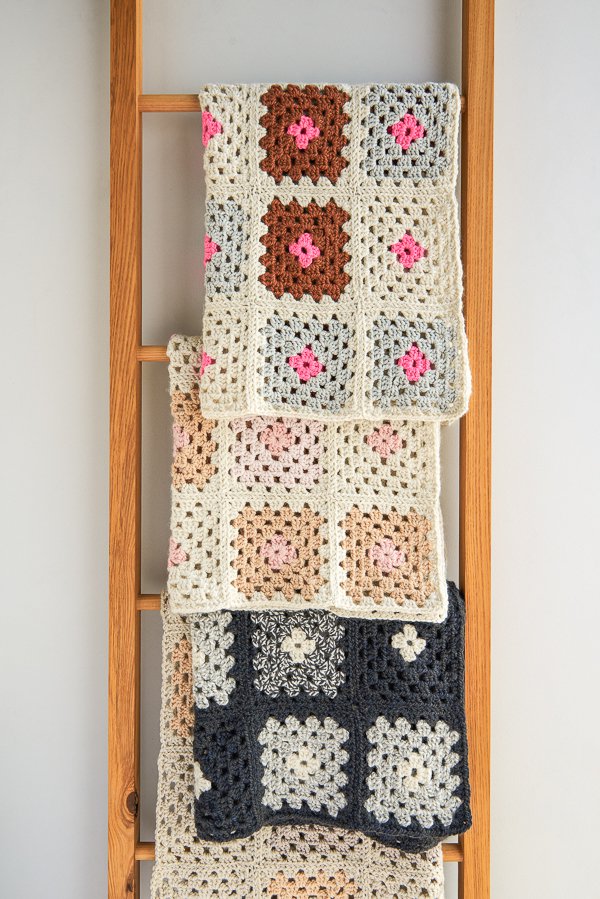 An update of our original Learn to Crochet Kit, we named this version the Granny Square Blanket Kit (no longer available), and it comes in four brand new palettes: quirky Caravan, sweet Cake Shop, cozy Cottage, and stellar Constellation!
UPDATE: NEW YARN
JUNE 25, 2021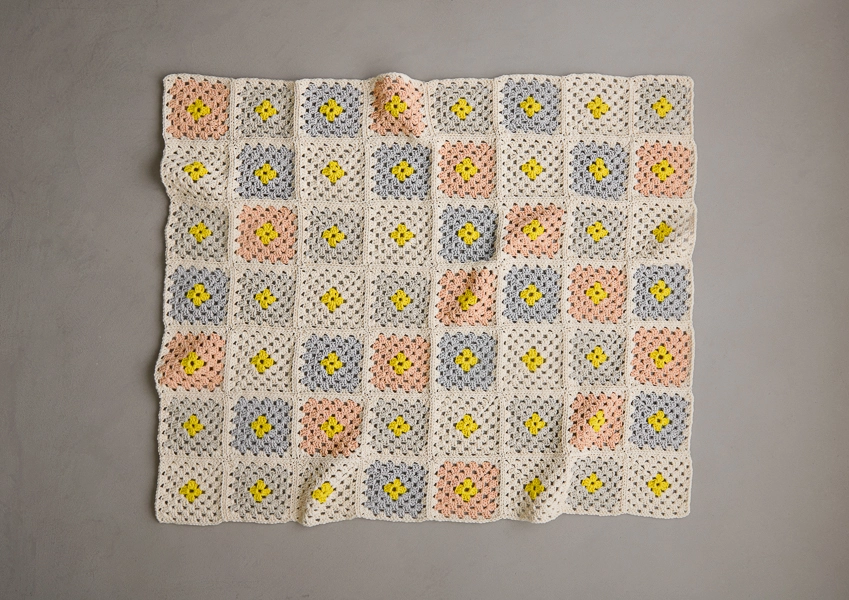 Our classic Granny Square Blanket pattern is now in Purl Soho's Cotton Pure! A lighter, machine-washable version, read all about it here.
Designed by Purl Soho designer, Whitney Van Nes.
Materials
Our Granny Square Kit is no longer available but the components are available separately! To make one Granny Square Blanket you'll need…
Size
Finished Dimensions: 25 x 31 inches