Let's give credit where credit is due and thank grannies for the endlessly fascinating square that bears their name. That said, we are certain that no grannies ever intended to keep their techniques a secret, and this Granny Square Blanket is one that anyone can make!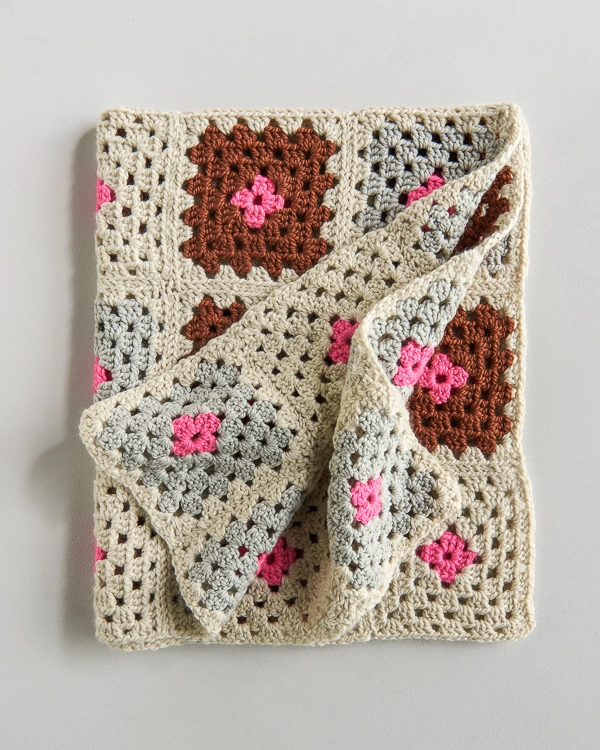 Instead of granny's traditional made-from-bits-and-bobs approach, we've gone about our Granny Square Blankets a little more deliberately with four brand new palettes that are anything but old-fashioned.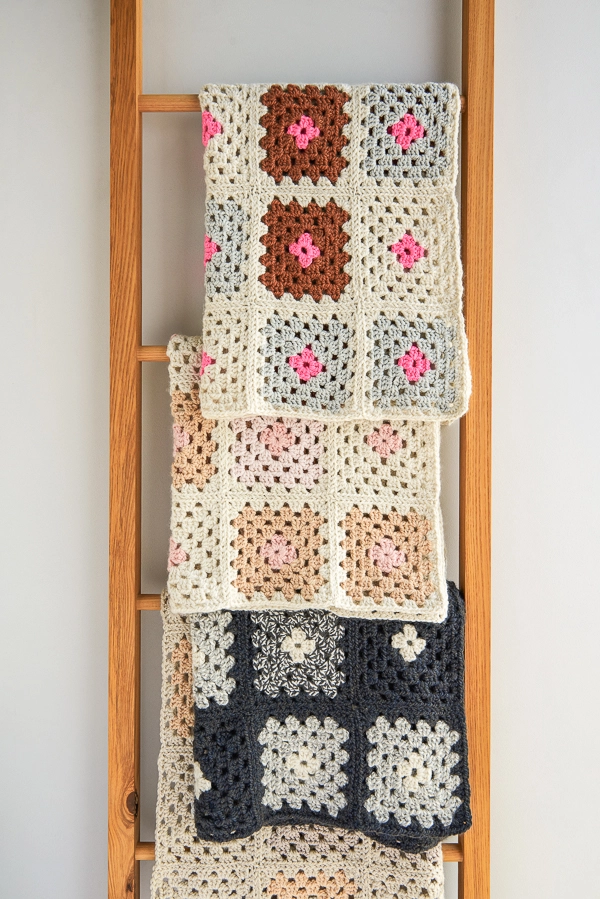 The new palettes are shown above, from top to bottom: quirky Caravan, sweet Cake Shop, stellar Constellation, and cozy Cottage. Each one is hooked up in Purl Soho's Worsted Twist 100% merino wool, a perfectly soft and cuddly choice for these baby-size blankets.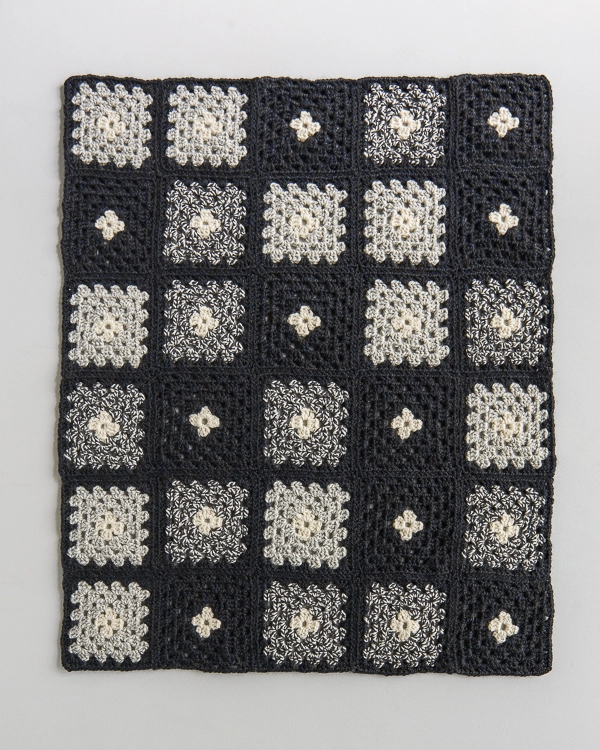 These fresh color stories are all available in our Granny Square Blanket Kit, an update of our original Learn to Crochet a Granny Square Blanket Kit, now in new colors, with new graphics, and a new name!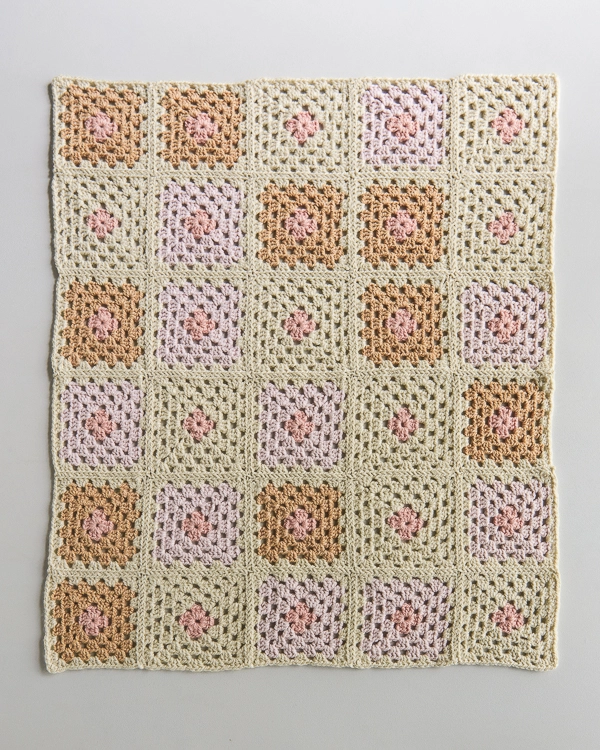 Each Kit includes all the Worsted Twist you'll need to make your first blanket, plus our Granny Square Blanket Pattern, which will teach you exactly how to crochet this classic motif, even if you've never held a hook in your hand.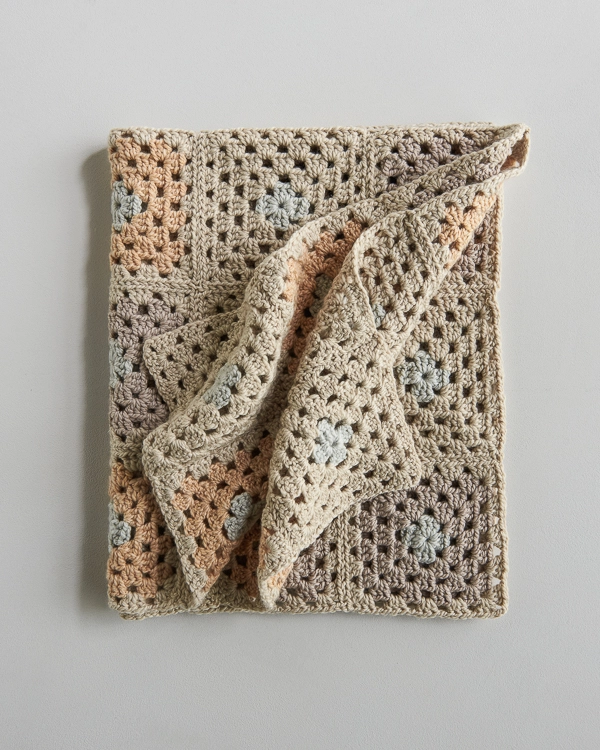 And once you learn how to make a granny square, you'll be well on your way to crocheting all the other things there are to crochet beyond granny squares. Thank you for getting us started, granny!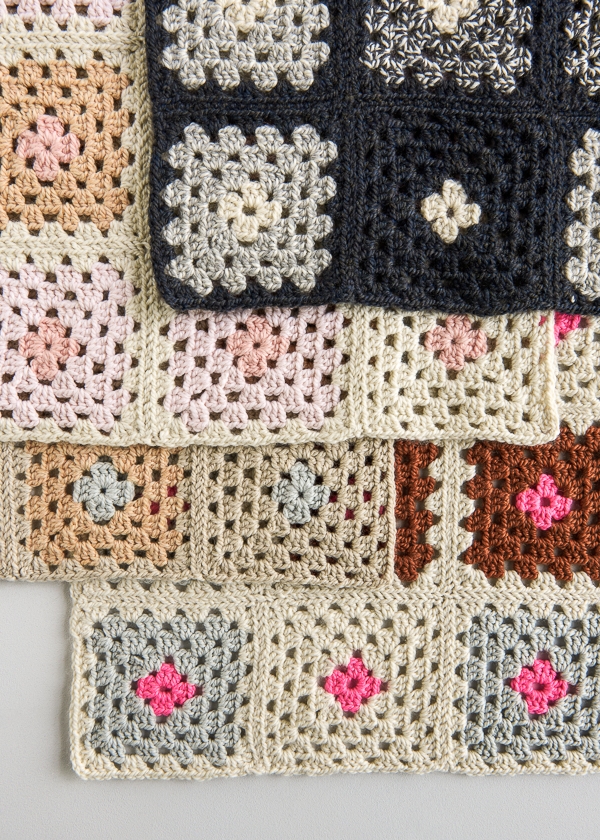 UPDATE: NEW YARN
June 25, 2021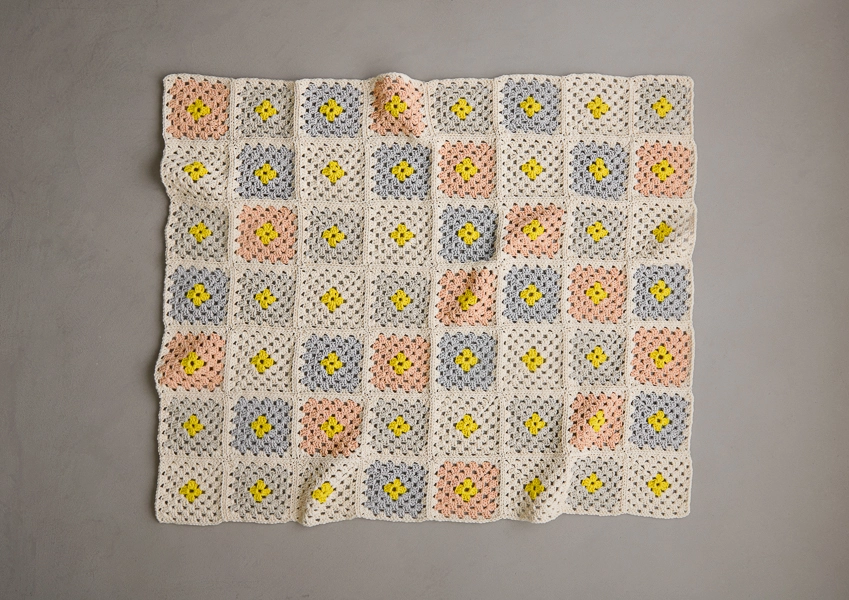 Our classic Granny Square Blanket pattern is now in Purl Soho's Cotton Pure! A lighter, machine-washable version, read all about it here.
Materials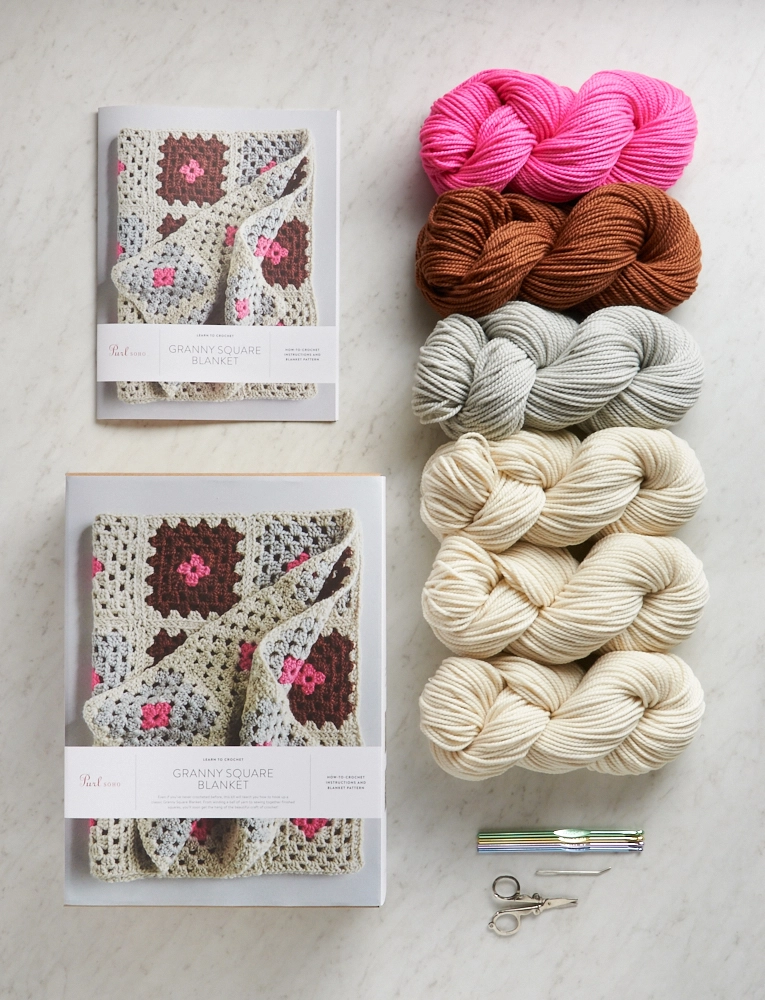 Our Granny Square Kit is currently unavailable but the components are available separately! To make one Granny Square Blanket you'll need…
Size
Finished Dimensions: Approximately 25 x 31 inches
Pattern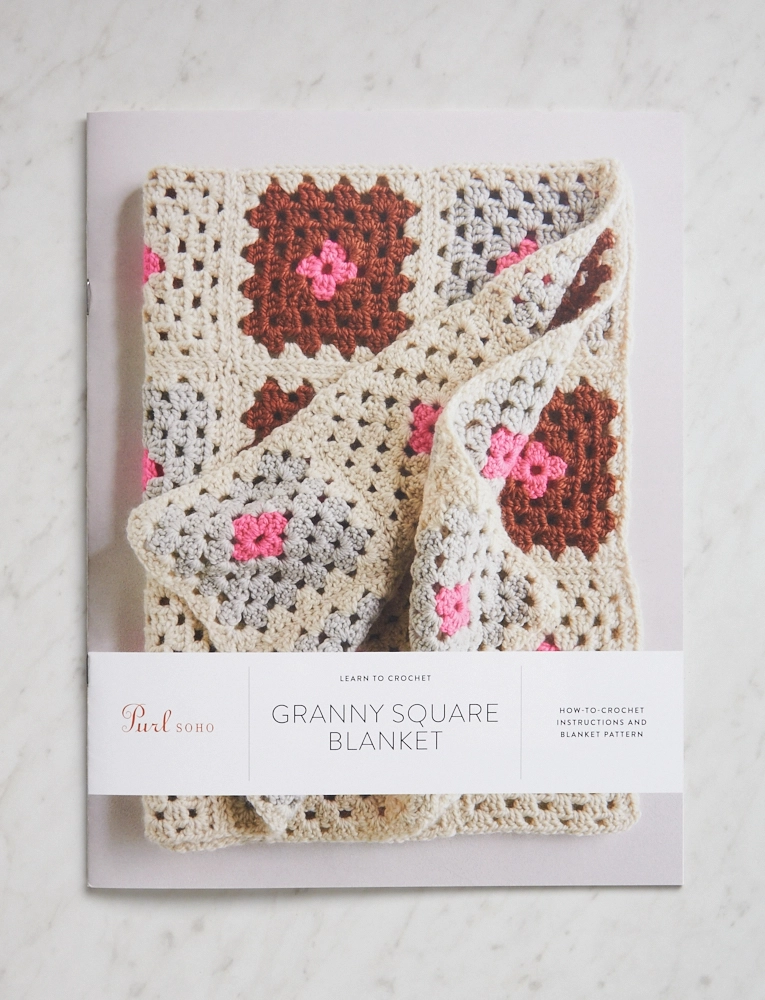 If you already have the supplies you need, pick up just the Granny Square Blanket Pattern Download, which includes all the instructions you need to make your very own Granny Square Blanket.