As regal Wild Iris joins our family of Nine-Note colors, we return to the rich, flowing color of our Nine-Note Seed Stitch Wrap… A generous swath of fabric that strikes a beautiful chord.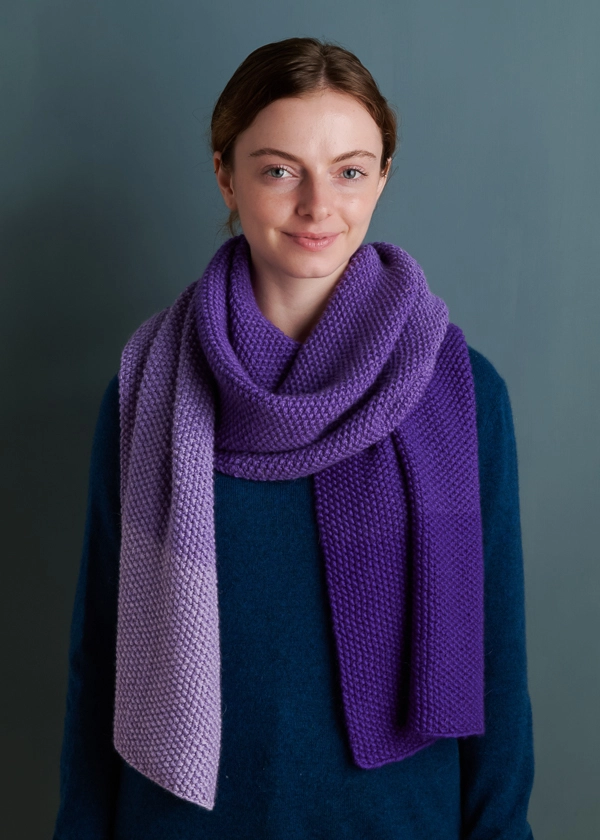 Based on a classic value study, each Nine-Note Bundle contains nine skeins that begin with one carefully chosen color. The range comes from adding equal amounts of white to each new shade, creating a subtle shift that moves from very saturated to very light.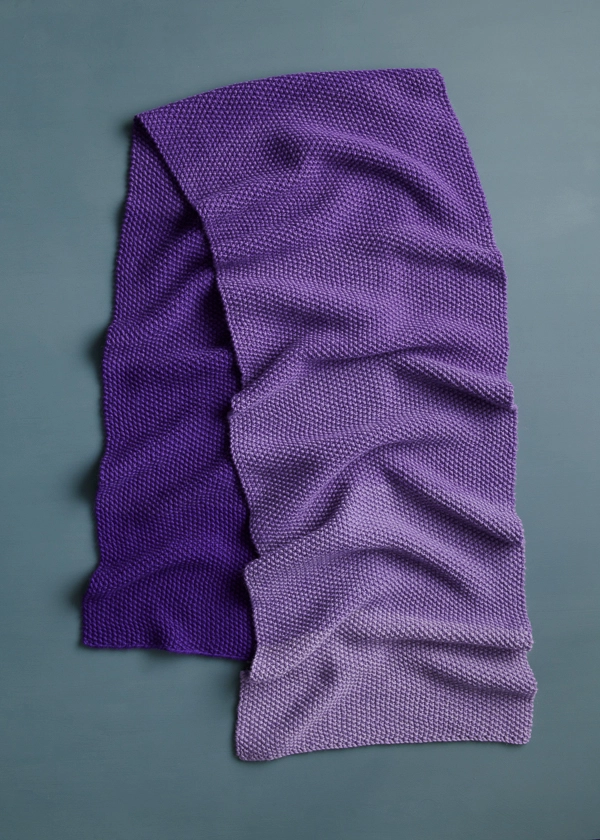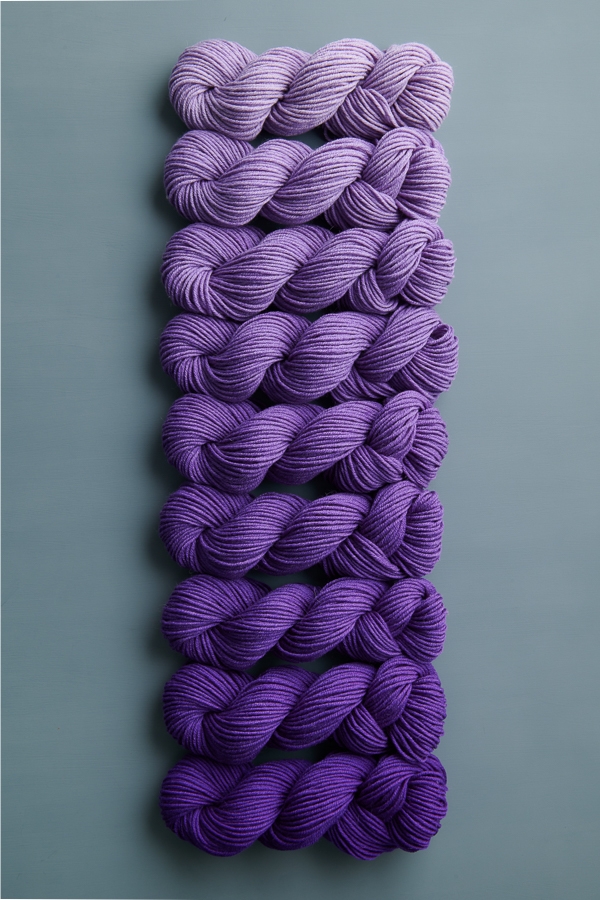 You're sure to find a favorite among our dozen intensely beautiful palettes, but we're celebrating the newest member of the band, Wild Iris. A complex brew of powerful and playful, this purple comes from nature's most surprising moments and appeals to your deepest color-loving self.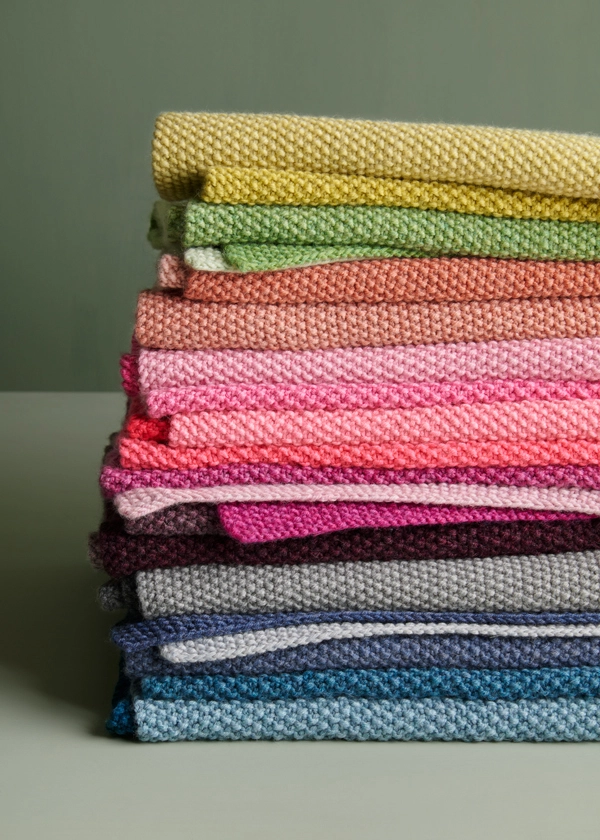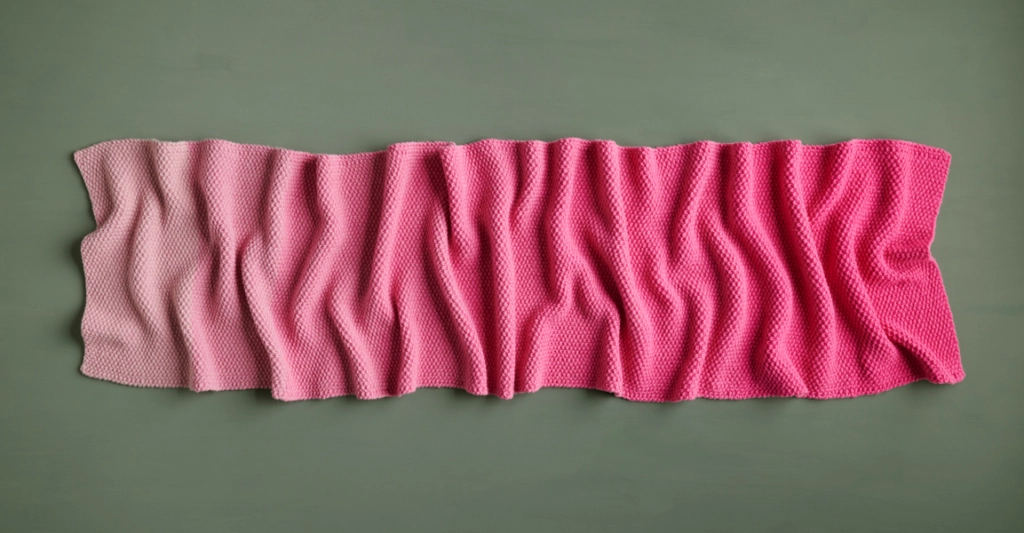 Knitting the Nine-Note Bundle is a profoundly enjoyable experience, which comes, in part, from its multistrand structure with a high twist. This means its plied strands are plied strands themselves, and each has a tight twist that gives the resulting yarn a springy, bouncy feel.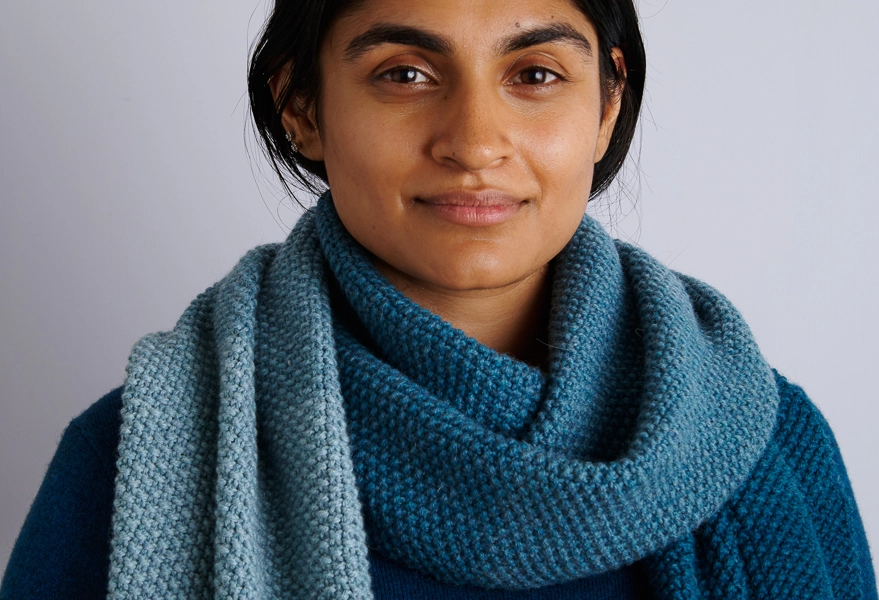 Amazing to knit and also to feel against your skin, this yarn starts with the softest merino fiber in the world (its micron count is comparable to cashmere!). Combined with incredibly soft baby alpaca, together, they create a yarn with a supple softness that's really irresistible.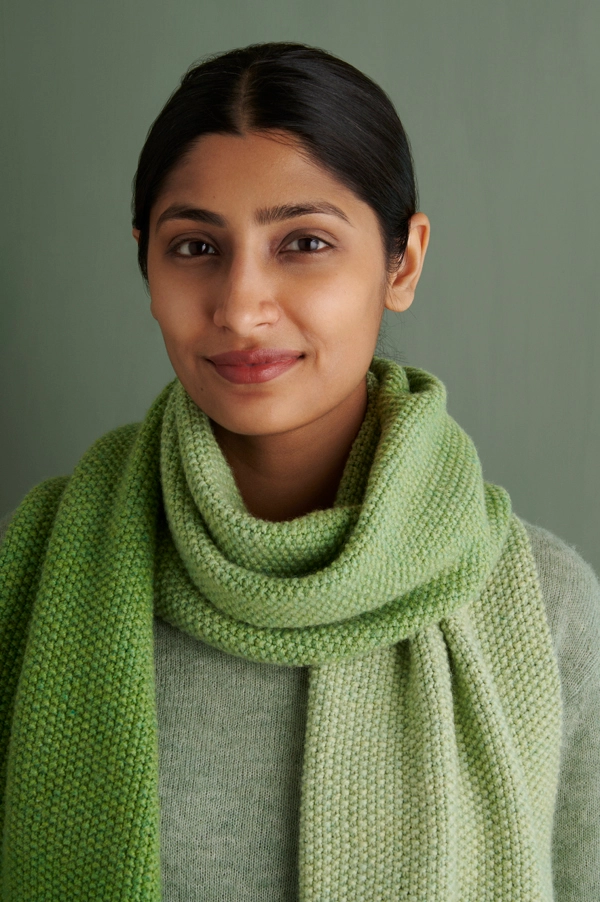 The lure of Wild Iris, or crisp Apple (above), or any other Nine-Note beauty, you'll soon be singing the praises of this very special project!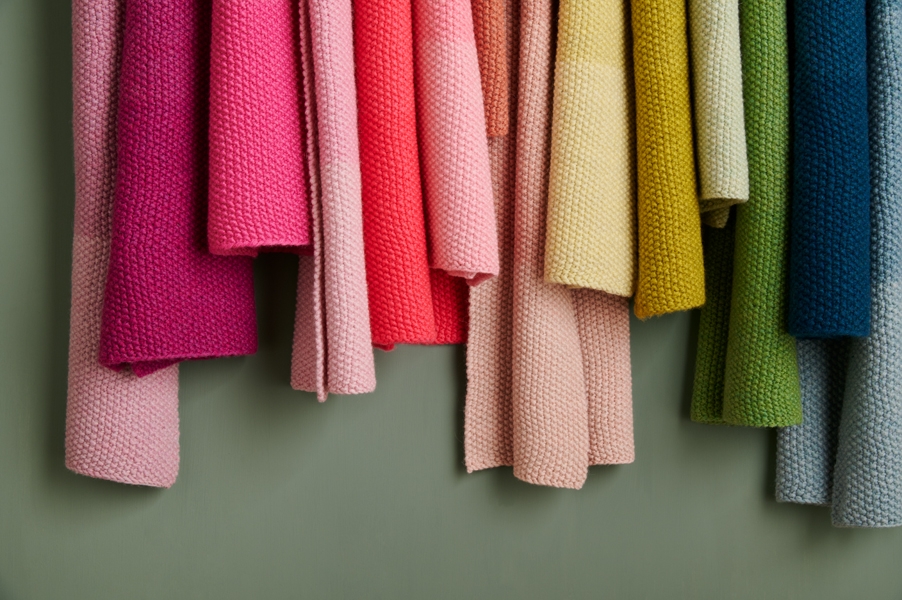 Share your progress and connect with the community by tagging your pics with #PurlSoho, #PurlSohoBusyHands, #PurlSohoNineNoteSeedStitchWrap, and #PurlSohoNineNoteBundle. We can't wait to see what you make!
Materials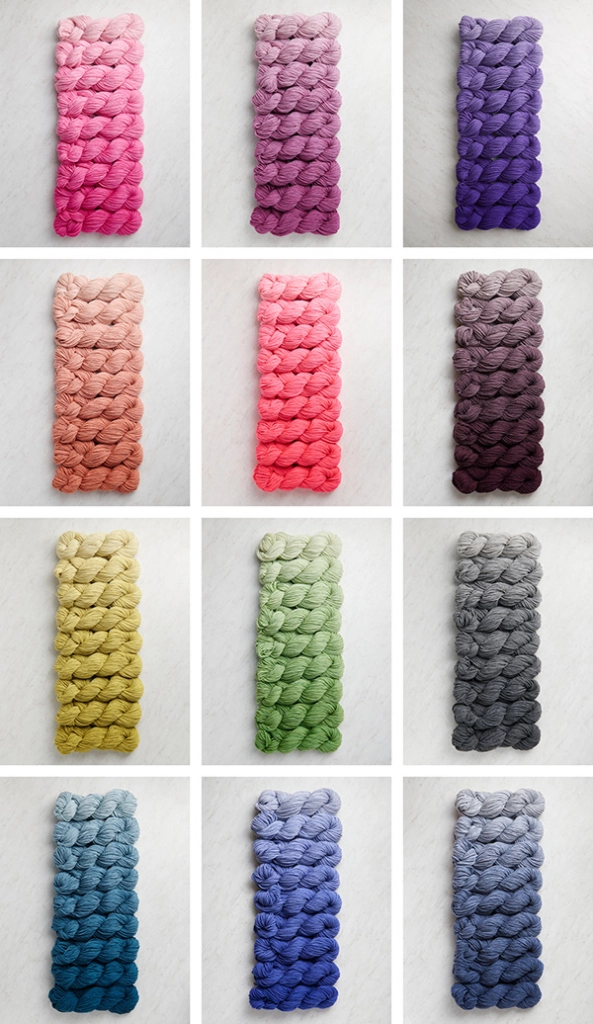 Our Nine-Note Bundle includes…
9 skeins of 80% extra fine merino wool and 20% baby alpaca yarn. Each skein is 100 yards/ 50 grams; approximately 900 yards required. We knit our samples in all the colors, including a new one, Wild Iris! (NOTE: This yarn is only available in the Nine-Note Bundle.)
A Purl Soho canvas tote bag
A postcard with a link to this free pattern
You will also need…
GAUGE
17½ stitches and 33 rows = 4 inches in seed stitch, blocked
NOTE: To ensure all your stripes are the same length, be sure to reuse your swatch yarn.
SIZE
Finished Dimensions: Approximately 15 inches wide x 68 inches long
NOTES
STITCH MULTIPLE
This pattern is worked over an odd number of stitches.
COLOR SEQUENCE
You will start with the darkest color in the color sequence, then move on to the color one shade lighter until you have used all nine skeins, from dark to light.
PATTERN
Starting with the darkest color, cast on 65 stitches. We used a basic Long Tail Cast On.
Row 1: *K1, p1, repeat from * to last stitch, k1.
Repeat Row 1 until piece measures about 7½ inches from cast-on edge or until skein nearly runs out.
*Right-Side Row: Join next lighter color in the sequence (see Notes), and work Row 1.
Repeat Row 1 until this stripe measures the same as first stripe, ending with a wrong-side row (i.e. on the same side you finished the first skein so that all tails are along the same selvage).
Repeat from * working through entire sequence of remaining seven skeins.
Bind-Off Row: K1, *p1, pass first stitch over, k1, pass first stitch over, repeat from * to end of row.
Weave in ends and gently block.