Because every great performance deserves an encore, we have revisited our beautiful Nine-Note Bundles and added five new tunes to the songbook. Please welcome the colors Pomelo, Begonia, Beautyberry, Bluegrass, and Sketchbook!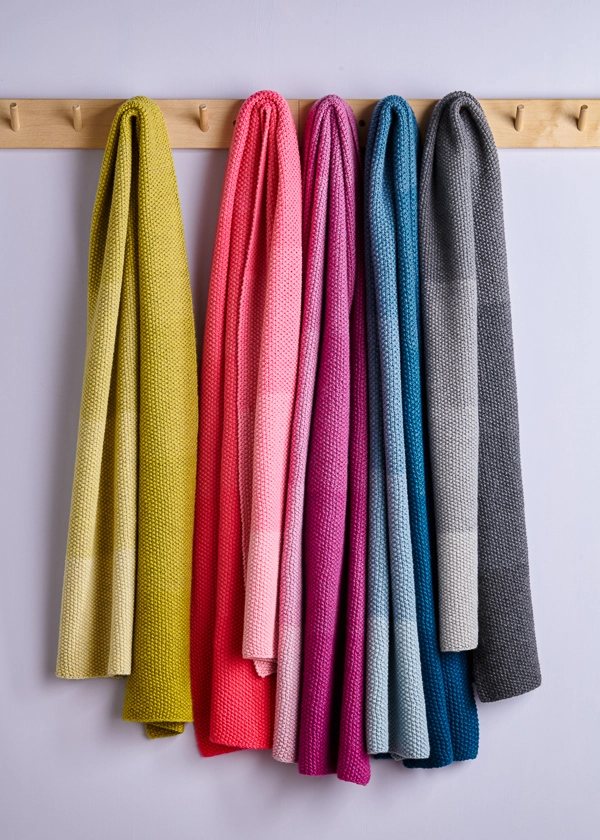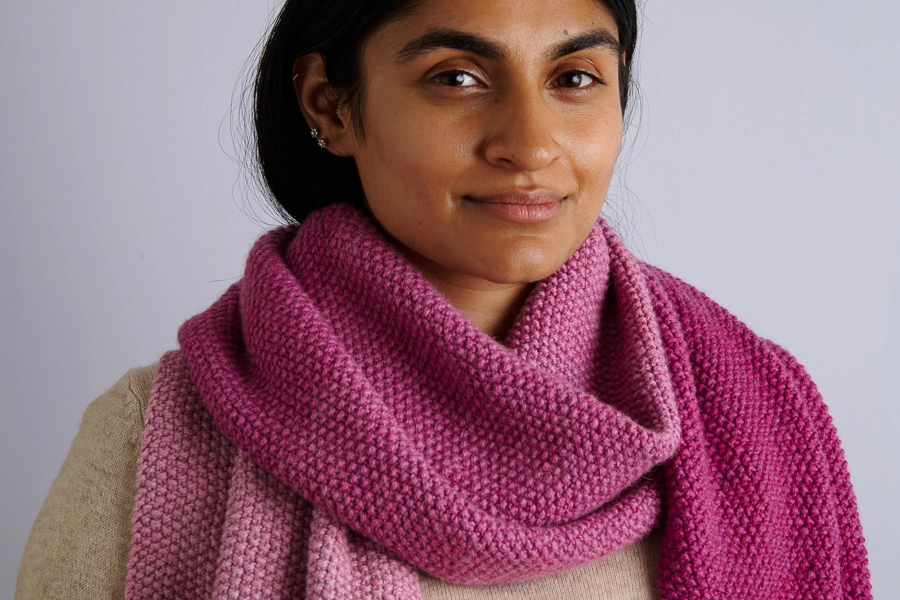 One stunning thing to make with a bundle is our Nine-Note Seed Stitch Wrap, a color crescendo that moves from very pale to very saturated tones. Its knits and purls show off this gorgeous gradient, smoothing out the transitions and keeping the beat.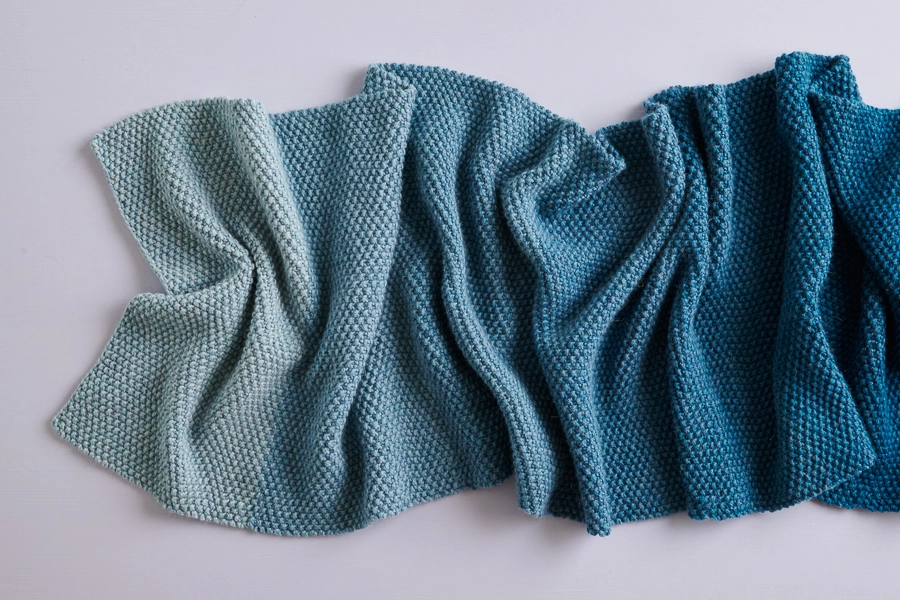 A lovely mix of 80% extra fine merino and 25% baby alpaca, the yarn in our Nine-Note Bundle is as soft as can be, warm, and hearty. Its light worsted weight knits up at a lively pace, too!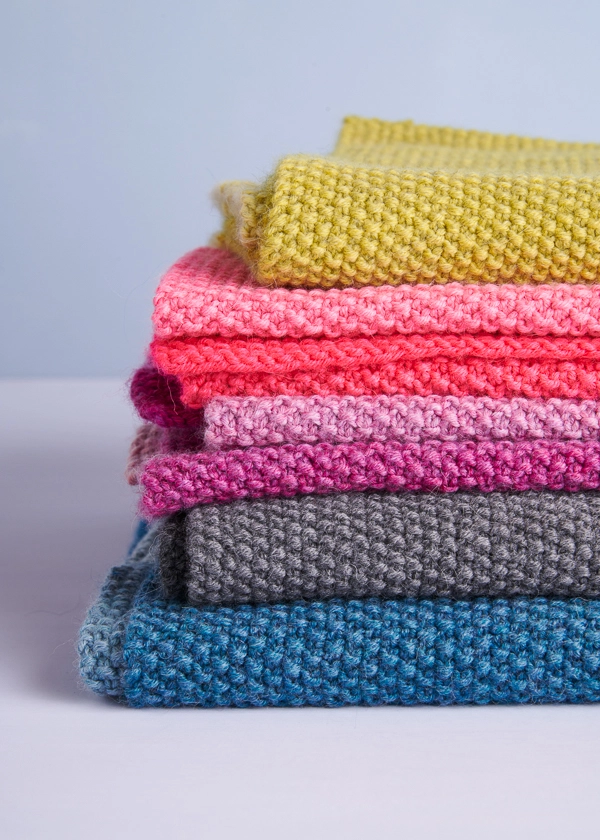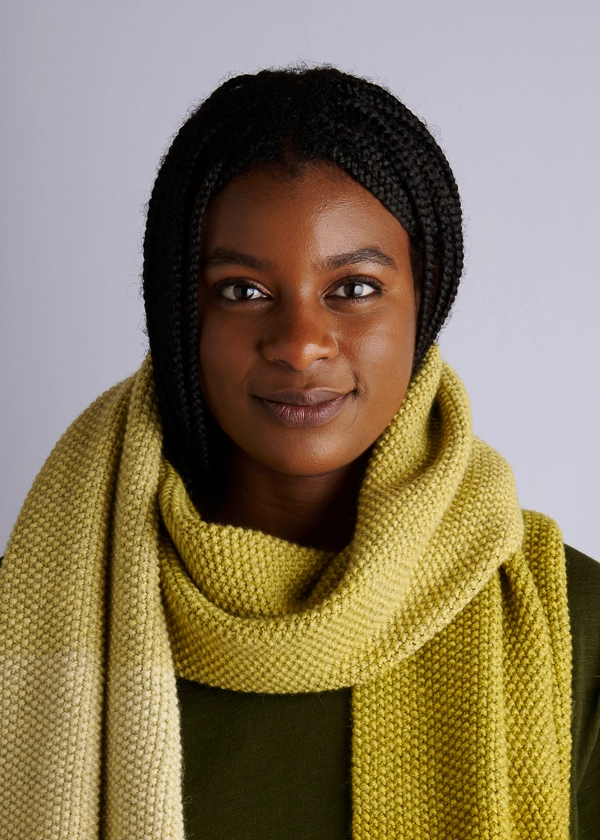 The new color, Pomelo (above), is a yellow-green citrusy splash to brighten a cold day, while Bluegrass (below) takes you through a clear sky deepening into night.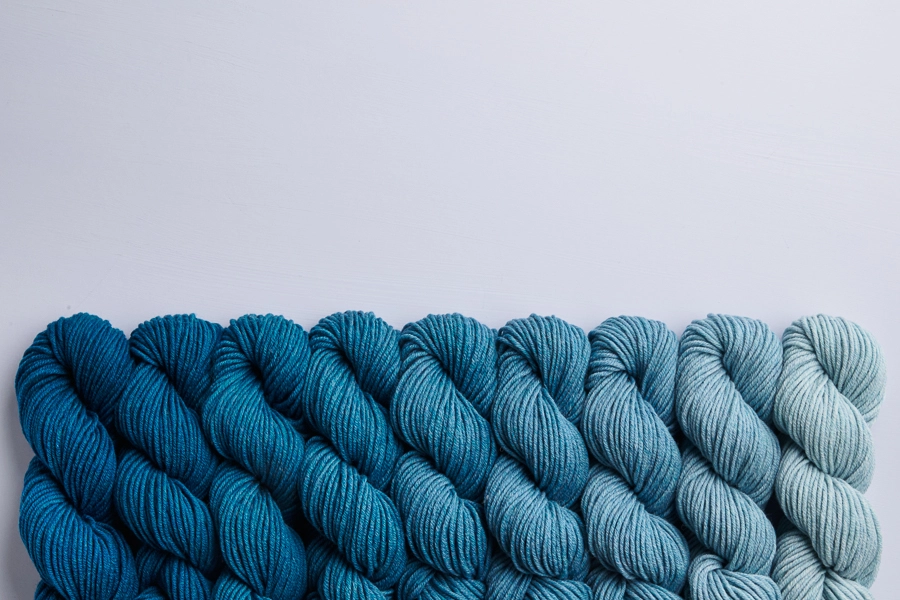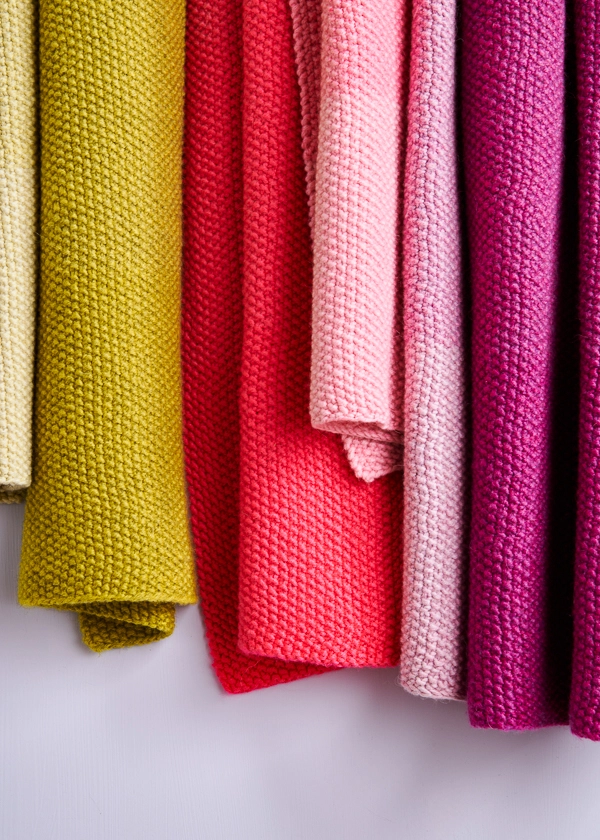 Begonia (above, middle) is a warm floral pop. Beautyberry (above, right) is a vivid mood lifter, and Sketchbook (below) is cool jazz all the way. Each Nine-Note Bundle comes packaged in a Purl Soho tote bag, with a postcard that links to this free pattern. In every way, a gift that will get a standing ovation!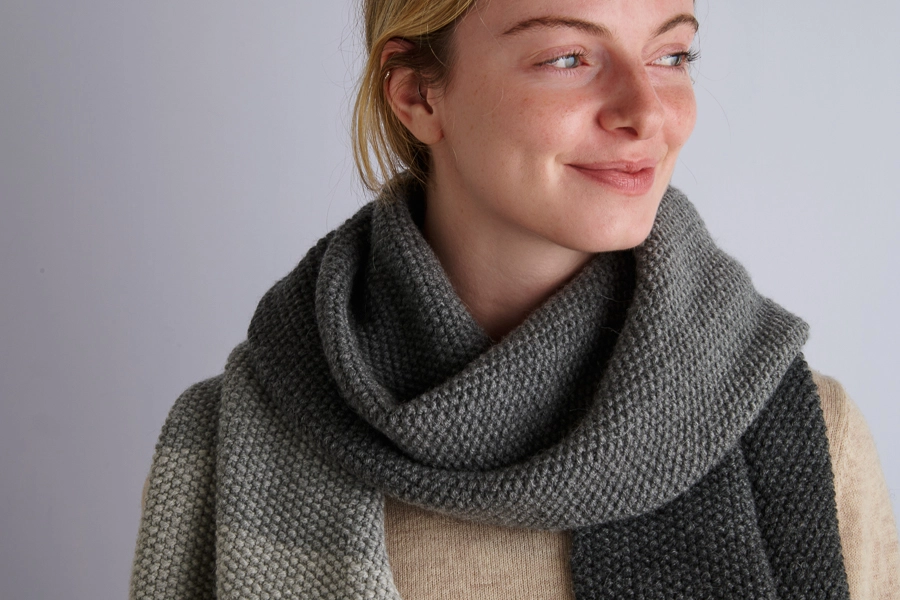 Share your progress and connect with the community by tagging your pics with #PurlSoho, #PurlSohoBusyHands, #PurlSohoNineNoteSeedStitchWrap, and #PurlSohoNineNoteBundle. We can't wait to see what you make!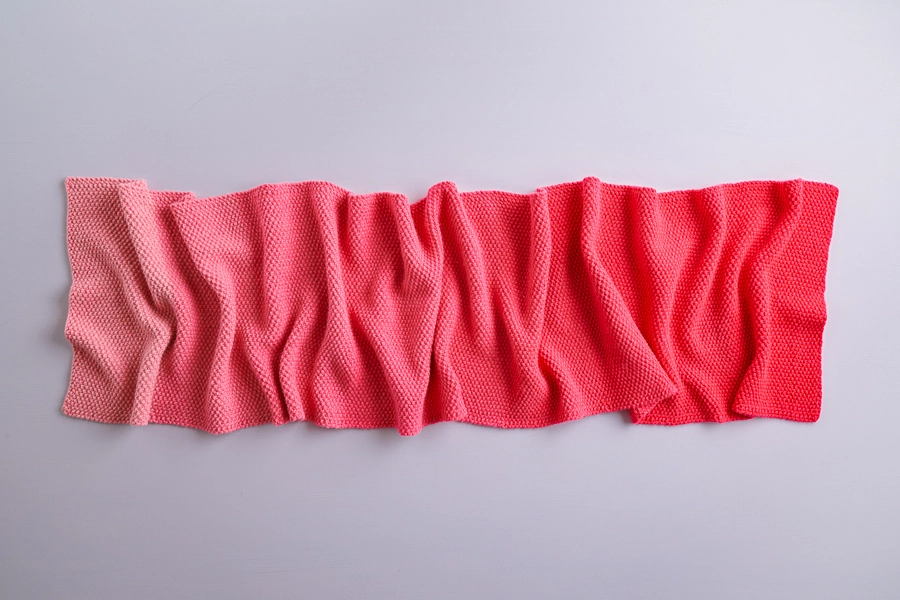 Materials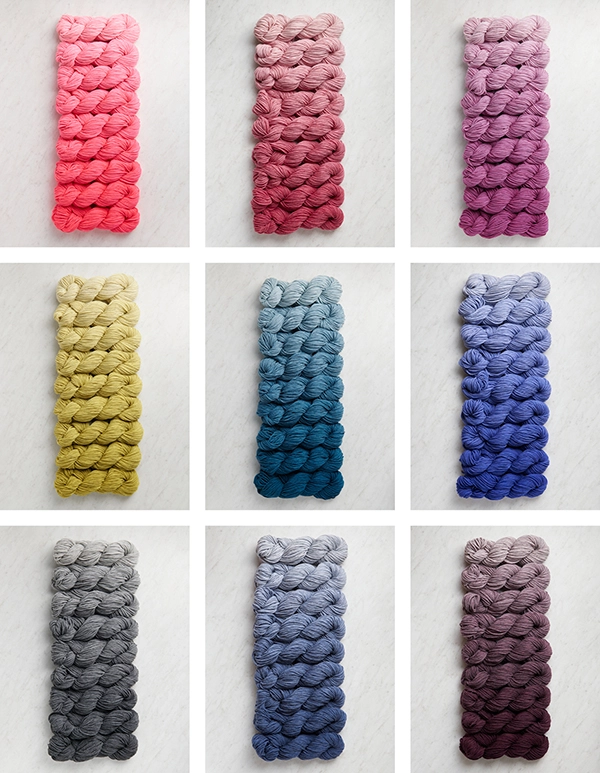 Our Nine-Note Bundle includes…
9 skeins of 80% extra fine merino wool and 20% baby alpaca yarn. Each skein is 100 yards/ 50 grams; approximately 900 yards required. We knit our samples in the colors Pomelo, Begonia, Beautyberry, Mulberry, Sketchbook, Tidewater, Bluegrass. (NOTE: This yarn is only available in the Nine-Note Bundle.)
A Purl Soho canvas tote bag
A postcard with a link to this free pattern
You will also need…
GAUGE
17½ stitches and 33 rows = 4 inches in seed stitch, blocked
NOTE: To ensure all your stripes are the same length, be sure to reuse your swatch yarn.
SIZE
Finished Dimensions: Approximately 15 inches wide x 68 inches long
NOTES
STITCH MULTIPLE
This pattern is worked over an odd number of stitches.
COLOR SEQUENCE
You will start with the darkest color in the color sequence, then move on to the color one shade lighter until you have used all nine skeins, from dark to light.
PATTERN
Starting with the darkest color, cast on 65 stitches. We used a basic Long Tail Cast On.
Row 1: *K1, p1, repeat from * to last stitch, k1.
Repeat Row 1 until piece measures about 7½ inches from cast-on edge or until skein nearly runs out.
*Right-Side Row: Join next lighter color in the sequence (see Notes), and work Row 1.
Repeat Row 1 until this stripe measures the same as first stripe, ending with a wrong-side row (i.e. on the same side you finished the first skein so that all tails are along the same selvage).
Repeat from * working through entire sequence of eight skeins.
Bind-Off Row: K1, *p1, pass first stitch over, k1, pass first stitch over, repeat from * to end of row.
Weave in ends and gently block.