If a camel hair coat is classic glamour, then our Simply Camel is the key to that timeless kingdom! Its simplicity is grace and its beauty is pure elegance.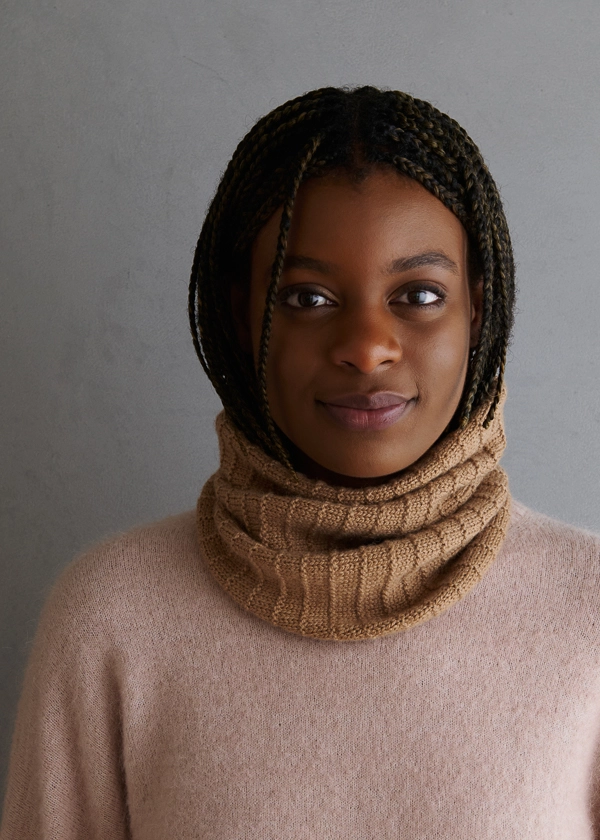 One hundred percent undyed baby camel, Simply Camel is incredibly soft with a lovely drape and a desert glow. Its pared-down beauty calls for the simplest of knits, and our Timeless Cowl fits the bill!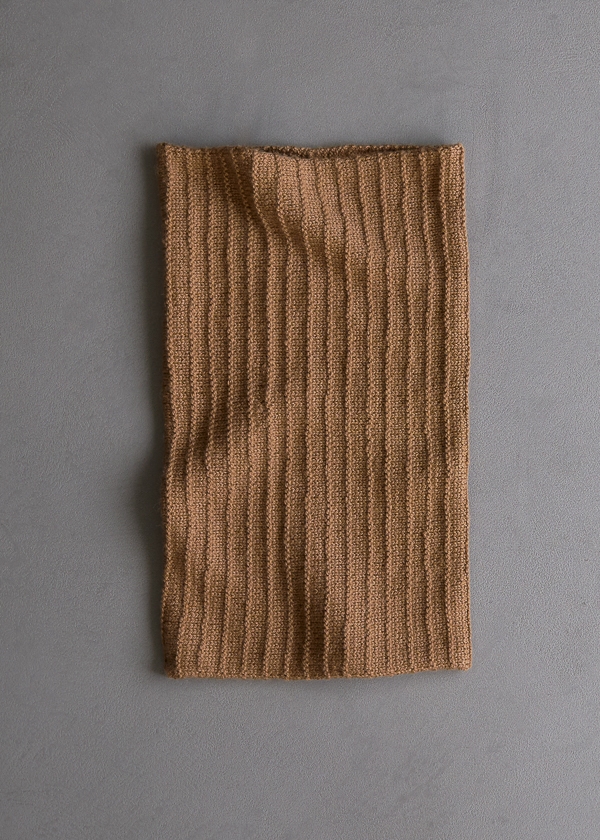 Knit flat in stockinette stitch with garter stitch stripes, in the end, you sew the cast-on and bind-off edges together to form a tube… And ta da, a lovely little nod to glamour!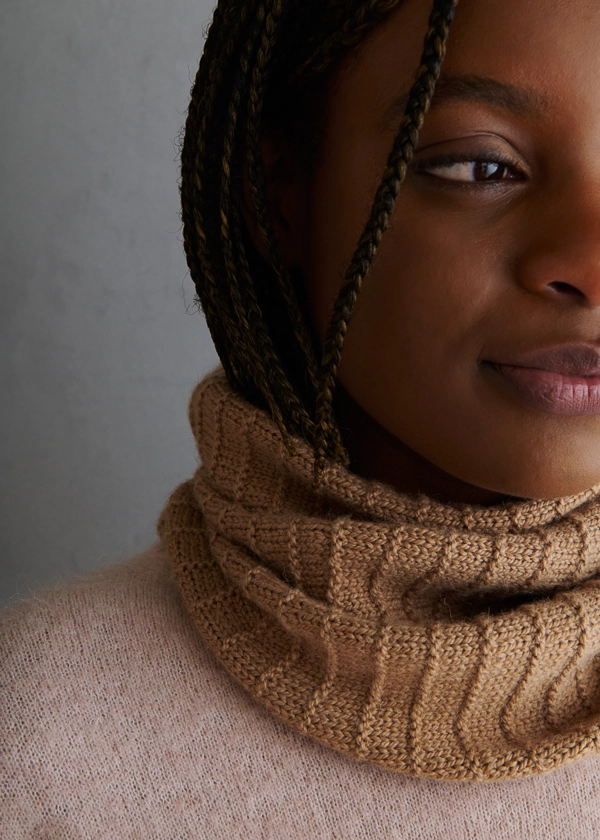 Designed by Purl Soho designer, Jake Canton. Click here to see even more of Jake's designs!
Share your progress and connect with the community by tagging your pics with #PurlSoho, #PurlSohoBusyHands, #PurlSohoTimelessCowl and #PurlSohoSimplyCamel. We can't wait to see what you make!
Materials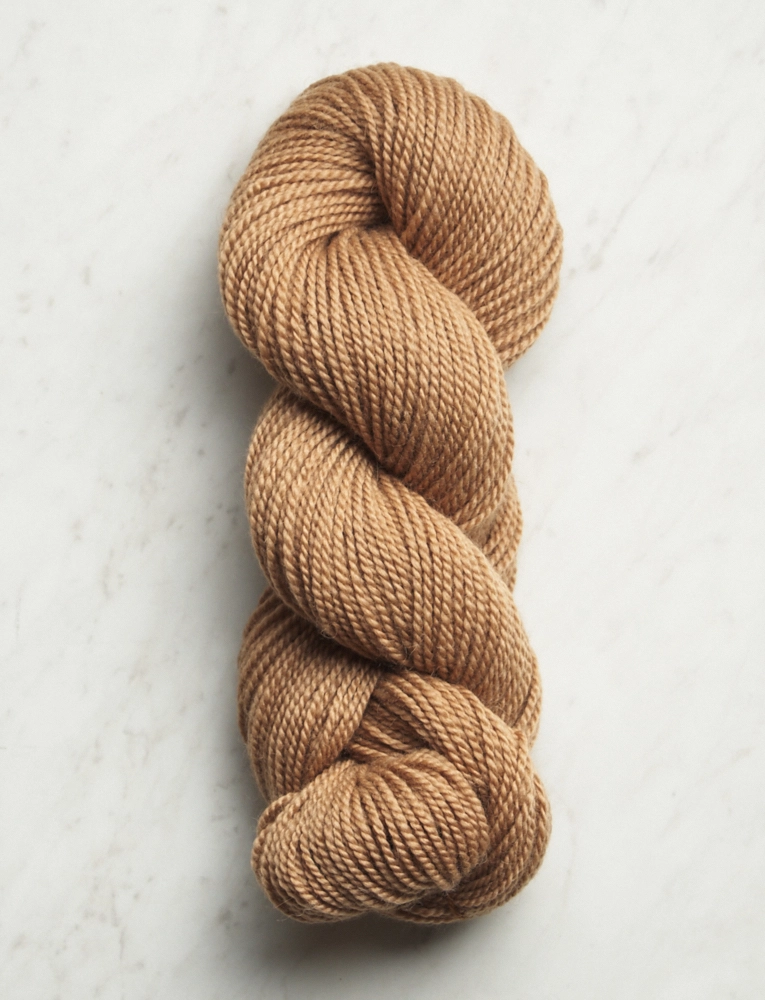 Gauge
26 stitches and 48 rows = 4 inches in stitch pattern
Size
Finished Dimensions: Circumference of 17 inches x 15 inches tall
Pattern
Cast on 98 stitches. We used a basic Long-Tail Cast On.
Row 1 (wrong side): Knit to end of row.
Row 2 (right side): Repeat Row 1.
Row 3: K1, purl to last stitch, k1.
Row 4: Repeat Row 1.
Row 5: Repeat Row 3.
Row 6: Repeat Row 1.
Repeat Rows 1–6 thirty-two more times or until piece measures approximately 16½ inches from the cast-on edge, then repeat Rows 1–5 one more time.
With right side facing you, bind off knitwise, leaving a one-yard tail for seaming.
Seam
With right side facing you, hold the bind-off and cast-on edges parallel to each other and vertical, with the bind-off edge on the left and the cast-on edge on the right.
Thread the bind-off tail onto a tapestry needle, and insert the needle from right to left, first through the purl bump on the edge of the cast on, then through the final bind-off stitch. Next, insert the needle from left to right through the next bind-off stitch and then through the same purl bump of the cast on as before.
Now insert the needle from right to left through the next cast-on purl bump, then through the same bind-off stitch as the previous step. Repeat these steps (first going through the next stitch on one side, then into the previous stitch on the other side) until you have seamed the entire cowl.
Weave in the ends and gently wet block.