One light worsted yarn, one fingering yarn, and one set of needles, our Swath Wrap is fiber fascination at its finest!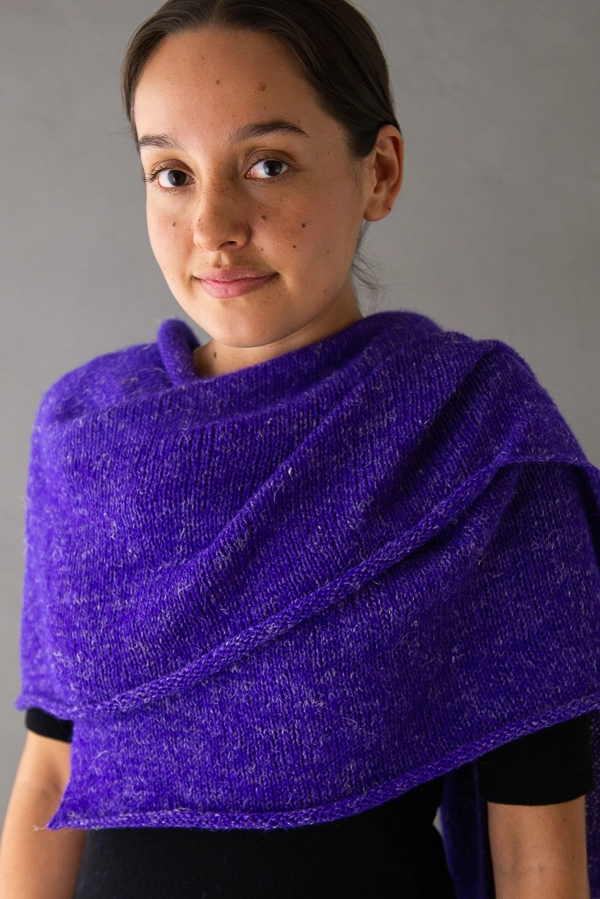 You cast on the long way with our baby alpaca, extra fine merino, and linen Flax Down, knit two skeins in simple stockinette, then switch to our thinner Linen Quill, a fine highland wool, alpaca, and linen blend, and knit that entire skein…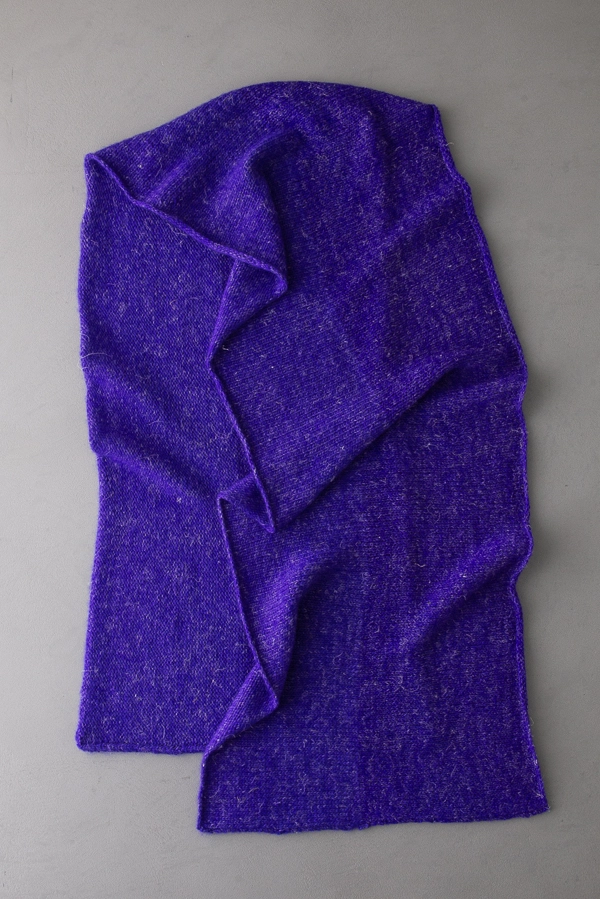 The result is a swath of stockinette with a subtle shift from plump close-knit Flax Down to finer Linen Quill, knit on slightly too-big needles for a lighter, airier finish to the wrap.
The trick is to use the same color in both yarns so that the entire play is one of texture, touch, and feel, of the way one side settles around your shoulders while the other flutters across your chest.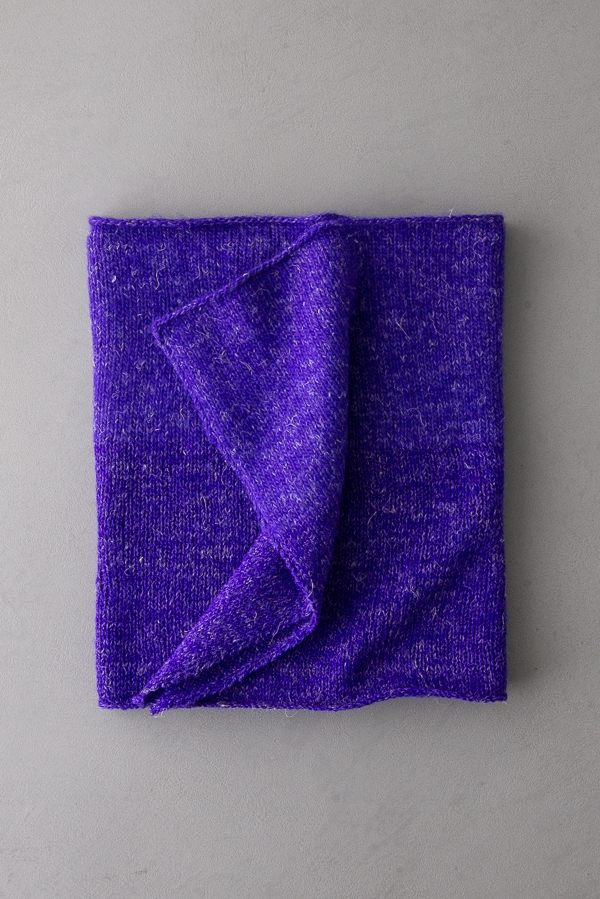 And now with new colors of both Linen Quill and Flax Down, choosing a Swath Wrap Bundle is even more inspiring! Eight new palettes join the party, including this incredibly deep and gorgeous Wild Violet. Pick your palette!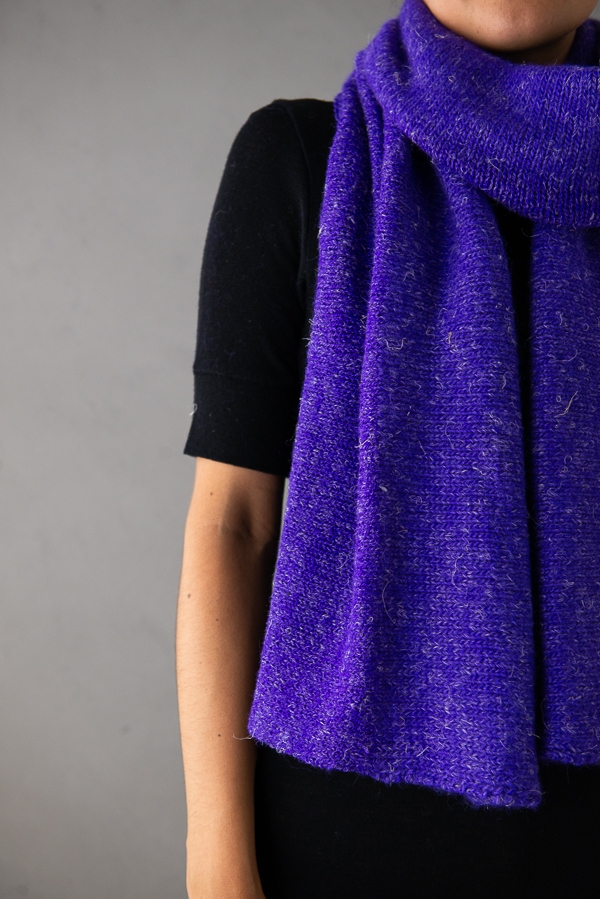 Designed for Purl Soho by Laura Ferguson.
Share your progress + connect with the community by tagging your pics with #PurlSoho, #PurlSohoBusyHands, #PurlSohoSwathWrap, #PurlSohoLinenQuill, and #PurlSohoFlaxDown. We can't wait to see what you make!
Materials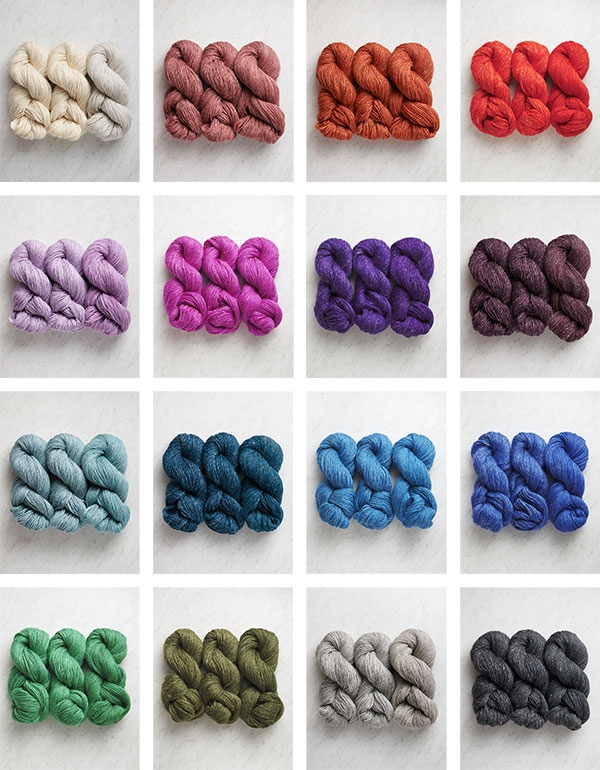 Our Swath Wrap Bundle (no longer available) comes in lots of colors! Each bundle includes…
Yarn A: 2 skeins of Purl Soho's Flax Down, 43% baby alpaca, 42% extra fine merino wool, 15% linen. Each skein is 219 yards; approximately 438 yards required. (NOTE: We no longer offer Flax Down, but choose from one of our other light worsted/dk weight yarns.)
Yarn B: 1 skein of Purl Soho's Linen Quill, 50% fine highland wool, 35% alpaca, and 15% linen. Each skein is 439 yards; approximately 429 yards required.
You'll also need…
Gauge
20 stitches = 4 inches in stockinette stitch, using either Yarn A or Yarn B
Size
Finished Dimensions: 17½ inches wide x 72 inches long
Pattern
For the free pattern, please visit our original Swath Wrap story.