Filled with bits of cosmic sparkle and fun, our To Space + Beyond Hat makes an unforgettable companion on all your travels, whether you're blasting off for the outer galaxies or just running to the corner deli on a cold winter morning!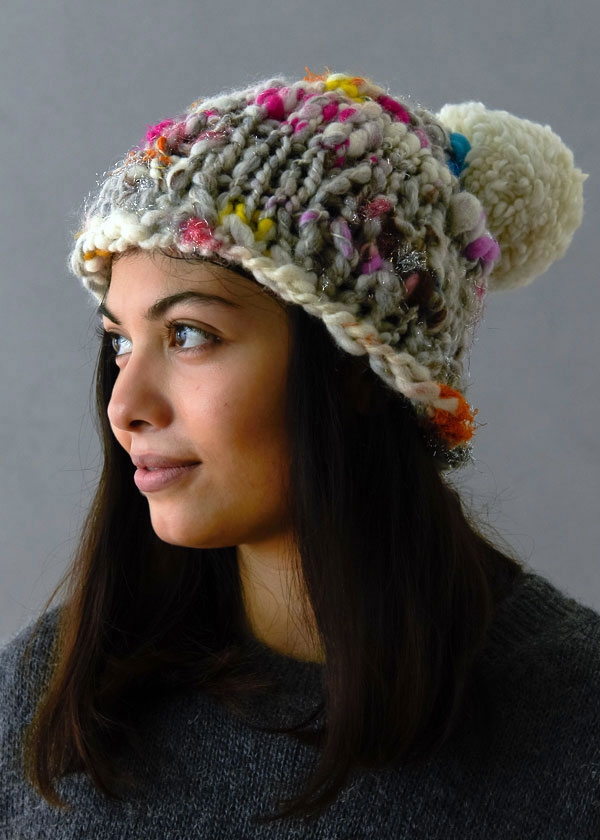 The special sauce here is our fabulous Comet, a truly intergalactic yarn created by amazing yarn-makers Knit Collage just for Purl Soho. A wild combination of wool, mohair, silk, and other-wordly sparkle, each skein is a glorious ode to the love of fiber!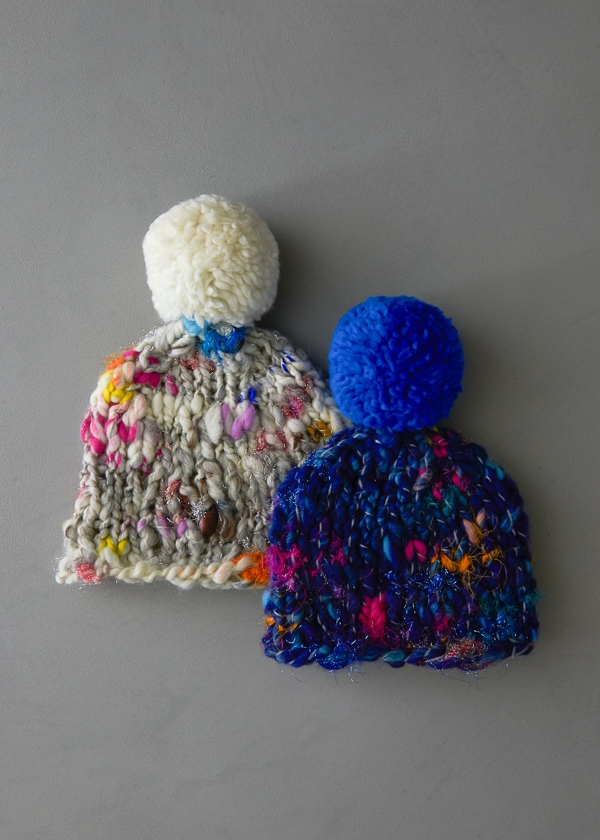 You'll need just one skein for the Kid size and two for Adult. Plus, make a perfect pom pom topper with our Extra Large + Jumbo Pom Pom Maker Set and a skein of Super Soft Merino!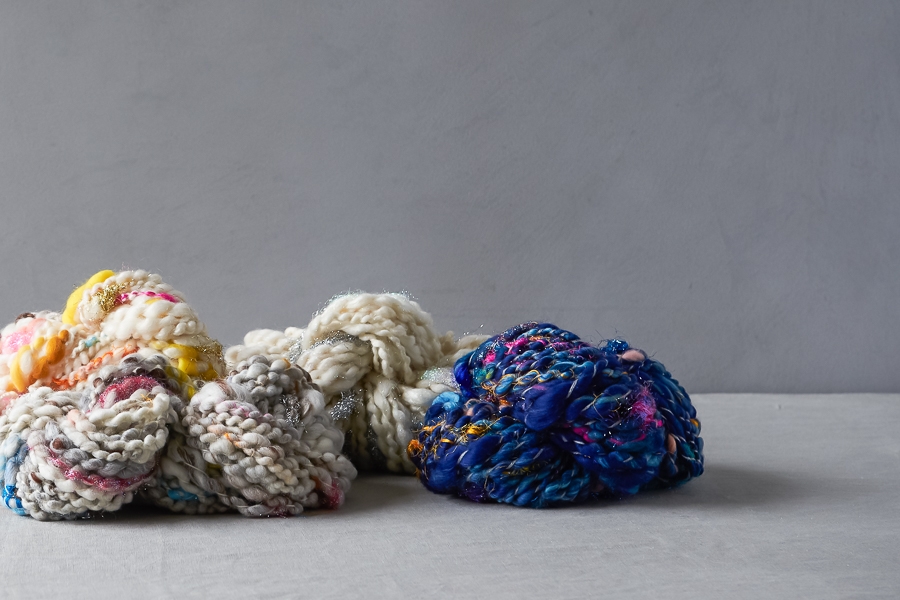 At about 1 stitch to the inch, you'll be done with your first hat before the countdown reaches "Blast off"!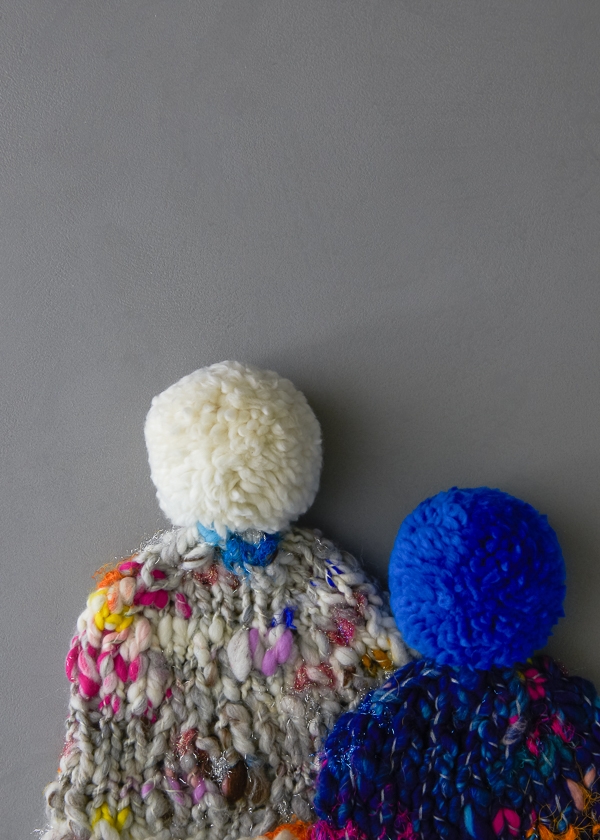 Designed for Purl Soho by Adam Aronowitz.
Share your progress + connect with the community by tagging your pics with #PurlSoho, #PurlSohoBusyHands, #PurlSohoToSpaceAndBeyondHat, and #PurlSohoComet. We can't wait to see what you make!
Materials
Gauge
4½ stitches and 8 rounds = 4 inches stockinette stitch
Sizes
Kid (Adult)
Finished Circumference: Approximately 17 (21) inches
Finished Height: 8 (10) inches
Pattern
Cast 20 (24) stitches onto circular needles.
Place marker for working in the round, being careful not to twist the stitches.
Work in stockinette stitch, knitting every round, until piece measures 5 (6½) inches from cast-on edge (unrolled).
Redistribute stitches onto 4 double pointed needles. [5 (6) stitches each needle]
Decrease Round: [Knit to last 2 stitches on double pointed needle, knit 2 together (k2tog)] 4 times. [4 stitches decreased]
Next Round: Knit to end of round.
Repeat last 2 rounds 1 (2) more time(s), then repeat Decrease Round once more. [8 (8) stitches remain]
Next Round: [K2tog] 4 times. [4 (4) stitches remain]
Cut yarn, leaving an 8-inch tail and thread it onto a tapestry needle. Thread tail through remaining live stitches and pull tight. Pass tail through to the inside.
Weave in ends.
Pom Pom
If you're using Purl Soho's Pom Pom Maker Set, use the Extra Large size from the Extra Large + Jumbo Set and the 3½-inch Trim Guide. We used a skein of our Super Soft Merino yarn. Follow the basic instructions for a Solid Pom Pom found in our Pom Pom Tutorial.
ATTACH POM POM
Thread each pom pom tail separately through the top of the hat's crown to inside of hat. Tie the tails into a knot, then thread the tails up through the pom pom itself and trim them flush with the pom pom.