Our Nimbus Cowl puts your head in the clouds with a midway yarn change that creates layers of soft cloud cover and a very dreamy atmosphere!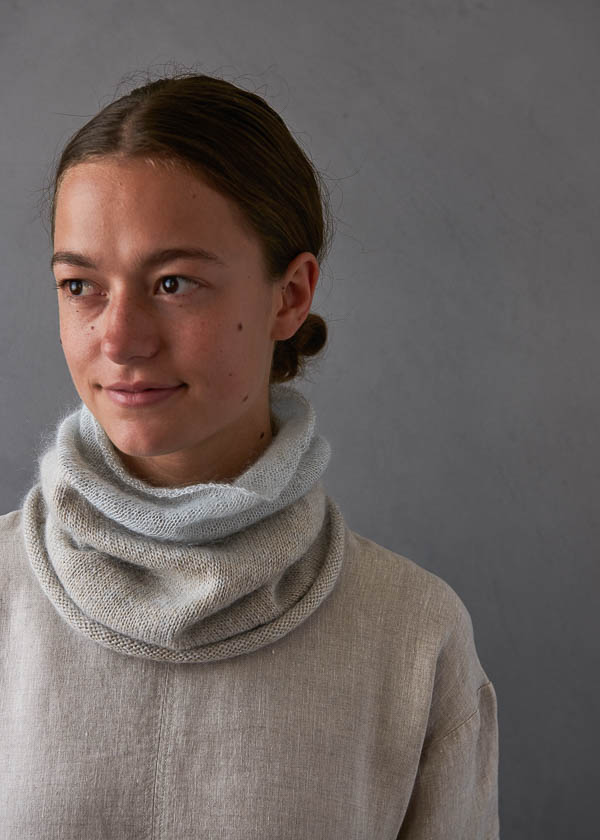 You knit most of this cowl holding together a strand of light-as-air Tussock with a strand of down-to-earth Line Weight, then the Tussock takes solo flight, forming a fluffy halo up top like a gentle cloud floating by!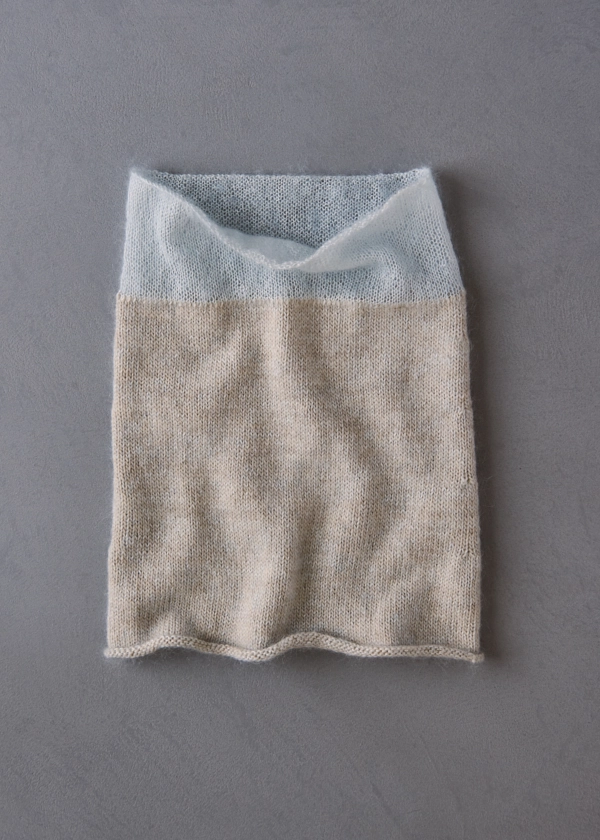 This combo of Wheat Flour Line Weight and Cloud Blue Tussock reminds us of the morning sky bursting through a foggy dawn. Use the same pairing with a Nimbus Cowl Bundle (also available in eight other pairings). Or make your own color story with just one skein of each yarn… The sky's the limit!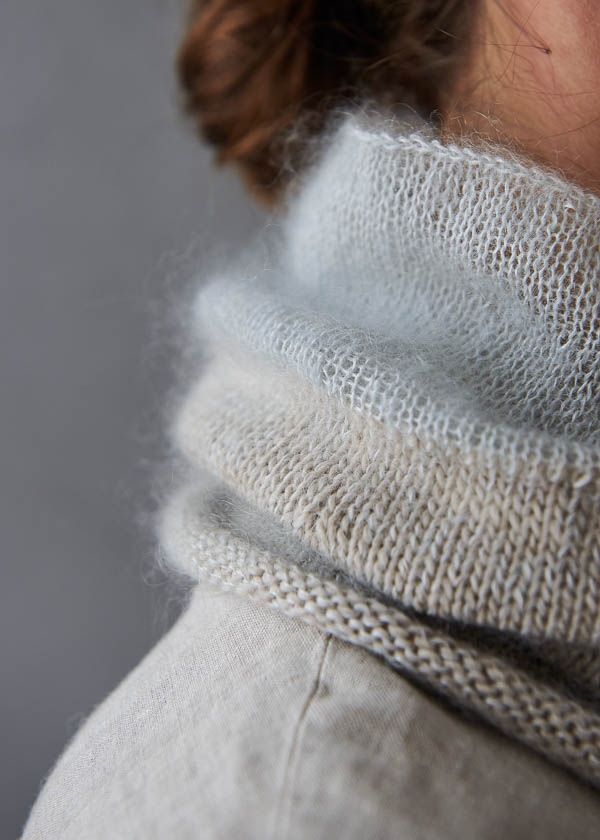 Designed for Purl Soho by Laura Ferguson.
Materials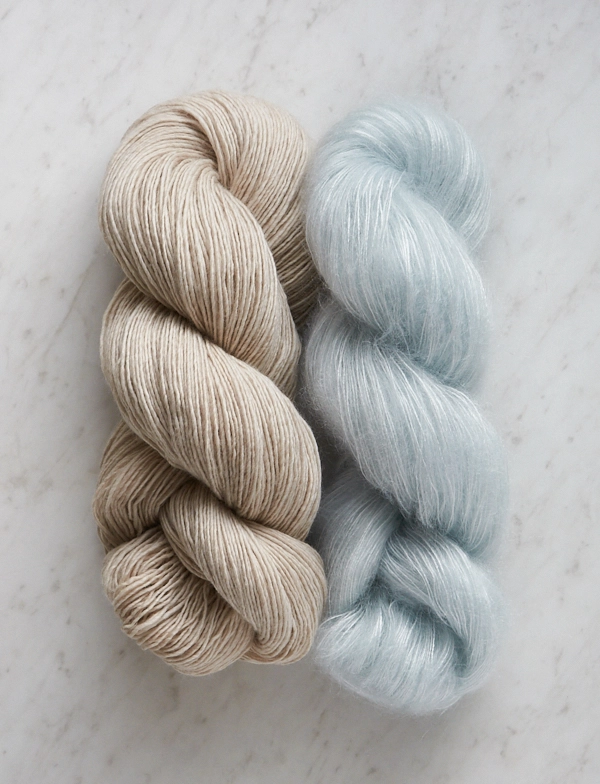 Our Nimbus Cowl Bundle includes…
Yarn A: 1 skein of Purl Soho's Line Weight, 100% merino wool. Each skein is 494 yards; approximately 255 total yards required. We used the color Wheat Flour.
Yarn B: 1 skein of Purl Soho's Tussock, 60% super fine kid mohair and 40% silk. Each skein is 328 yards; approximately 290 total yards required. We used the color Cloud Blue.
You will also need…
Here are some more color ideas, all available as Nimbus Cowl Bundles…
Heirloom White + Heirloom White
Ballet Pink + Pale Orchid
Peony Pink + Pink Fog
Kiln Red + Orange Pekoe
Red Plum + Claret Pink
Lotus Flower + Bright Thistle
Night Blue + Cerulean Sea
Frond Green + Bright Jade
Gauge
28 stitches and 36 rows = 4 inches in stockinette stitch, holding Yarn A + Yarn B together
Size
Finished Circumference At Top: 19 inches
Finished Circumference At Bottom: 22 inches
Finished Height: 14 inches
Pattern
Holding one strand of Yarn A and one strand of Yarn B, cast on 154 stitches.
Place unique marker and join for working in the round, being careful not to twist the stitches.
Work in stockinette stitch, knitting each round, until piece measures 3 inches from cast-on edge, rolled.
Set-Up Round: K77, place marker, knit to end of round.
Decrease Round: [Knit 2 together, knit to two stitches before next marker, slip slip knit] 2 times. [4 stitches decreased]
Working in stockinette stitch, repeat Decrease Round every 2 inches 3 more times. [138 stitches]
Work evenly in stockinette stitch for 1 inch.
Cut Yarn A.
Work evenly in stockinette stitch for 1 inch.
Repeat Decrease Round. [134 stitches]
Work evenly in stockinette stitch for 3 inches.
Bind off loosely, perhaps using a needle several sizes larger to ensure a nice, relaxed edge!
Weave in ends and gently block.