Maybe you've seen our Fold-Up Market Totes before, but never like this! We made this batch in Purl Soho's newest fabric: our gloriously colorful, spectacularly soft, stunningly gorgeous Spectrum Cotton!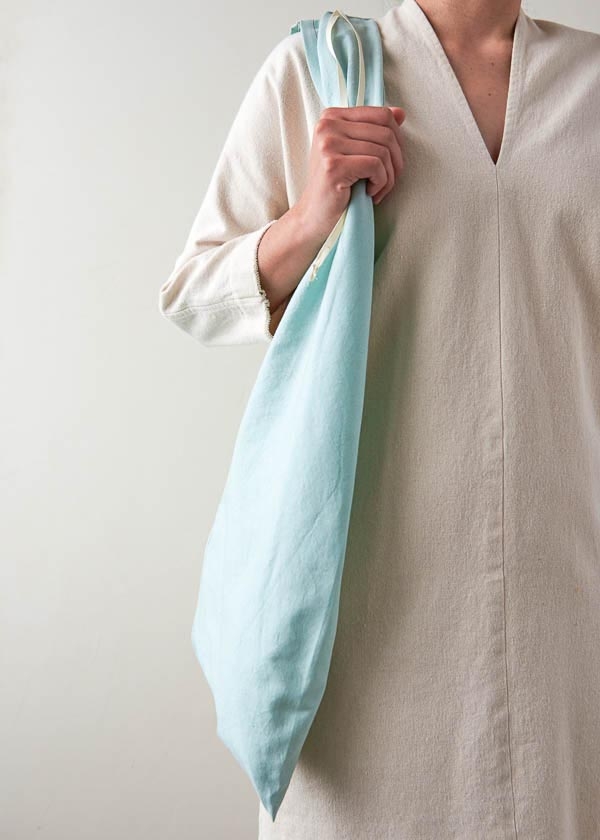 Light and breezy but not sheer and flimsy, strong and sturdy but not stiff and unyielding, Spectrum Cotton starts with beautiful undyed, unbleached medium-weight cotton. A dye house here in the United States takes that yardage and garment dyes it in our custom spectrum of mind-blowing colors.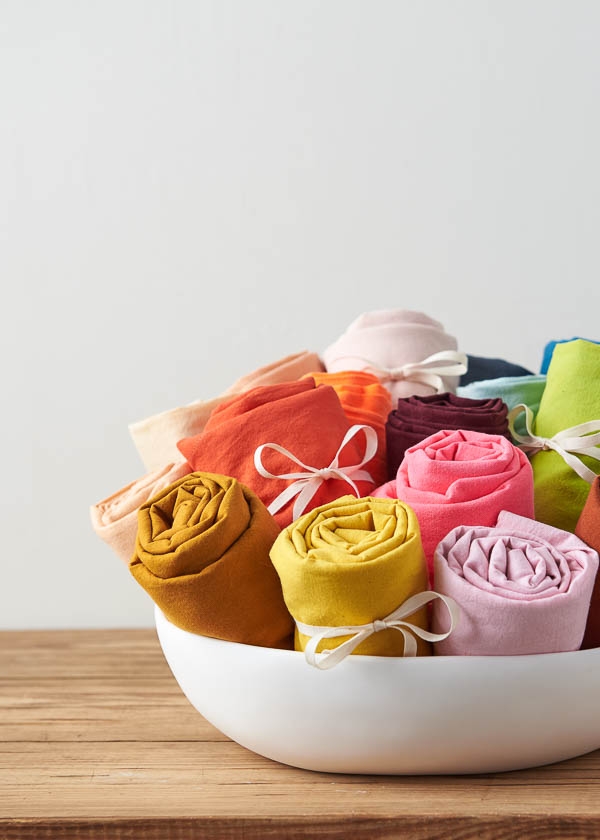 "Garment dyeing" means the whole woven yardage is put in the bath for dyeing. This process makes our fabric extra soft and pre-shrunk and also gives it a very special hand, like a favorite shirt you wear when you need to feel like you.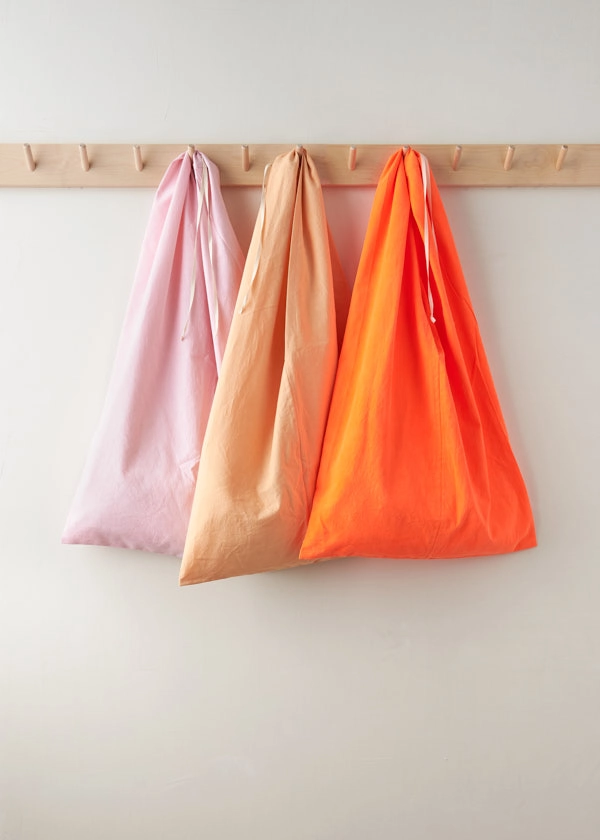 We're very happy to say that all the dyes that make Spectrum Cotton so gorgeous are non-toxic, lead free, and low impact. The dye house also starts each day dyeing light colors and ends with dark ones so that they can recycle the same water throughout the day… Wonderful!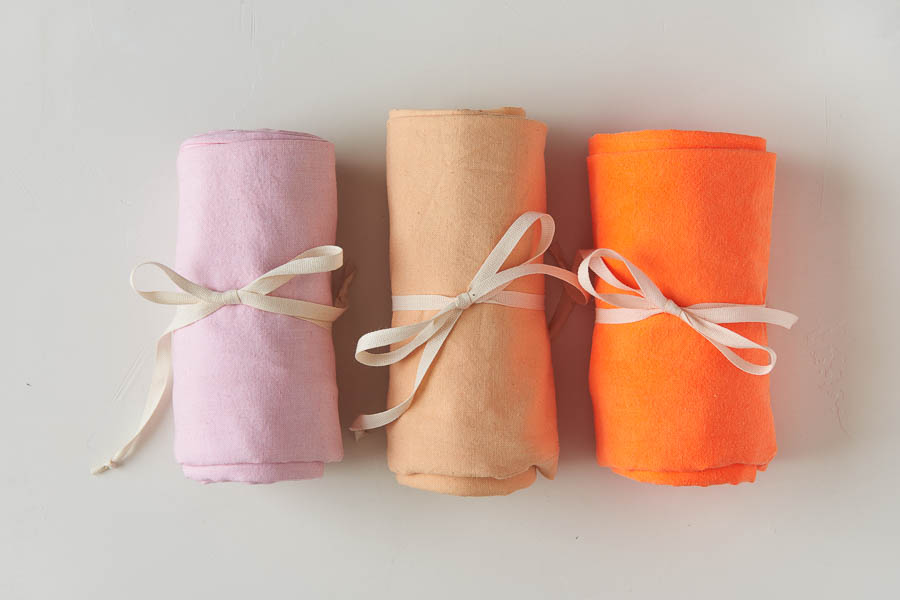 And process aside, there's the color… A veritable rainbow explosion of 46 in all. From pale Pink Tulip (above, left) and gentle Duck Egg Blue (below, top) to super punchy Neon Orange (above, right) and saturated Deep Currant (below, middle), Spectrum Cotton is a giant candy store of color!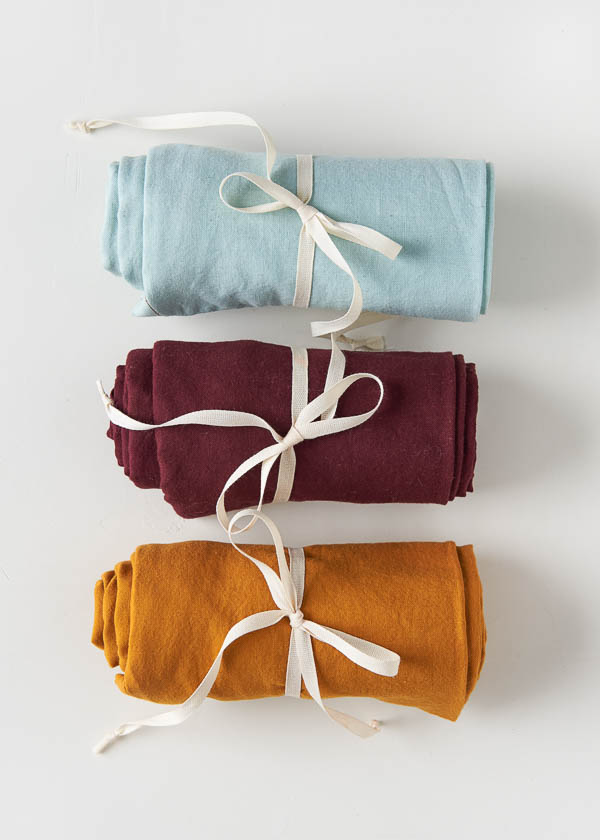 Robust and vibrant, subtle and mysterious, the entire palette stirs our most creative impulses, starting with these Fold-Up Market Totes. No one needs to explain the importance of handy reusable bags, but perhaps it bears stating that some make you happier than others and that these are very happy-making! (The little rolls shown here, by the way, are how the Fold-Up Market Totes fold up… Cute!)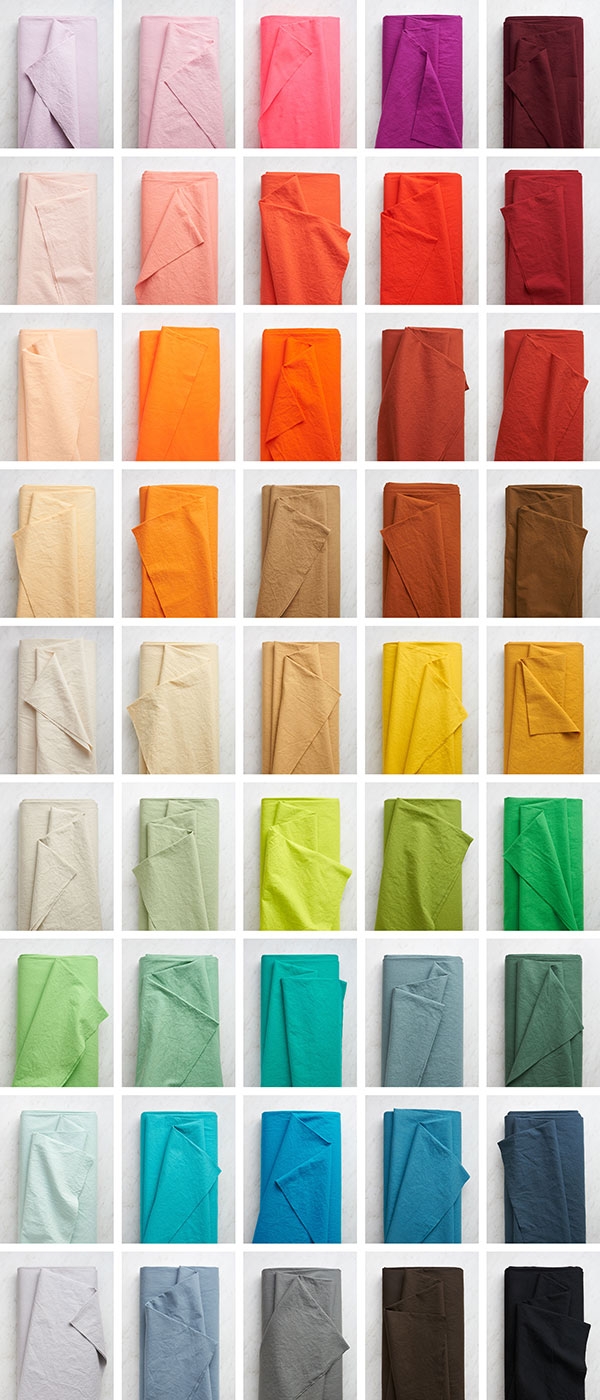 Besides blousy, bountiful totes, we also love Spectrum Cotton for super soft quilts and napkins, pillowcases and duvet covers, and also for making our wardrobe dreams come true: skirts, shirts, dresses, pants, wraps, all in the exact color we've always wanted!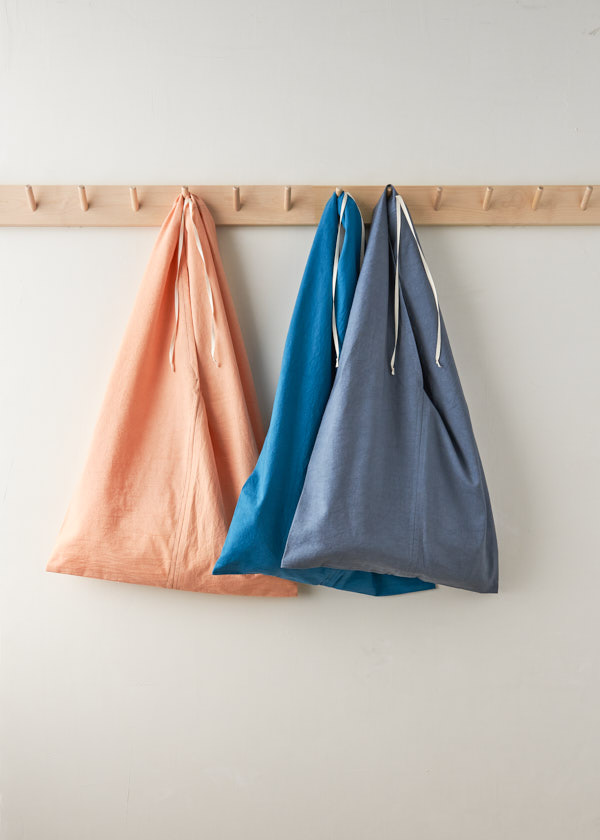 Dive right into Spectrum Cotton by picking some up by-the-yard for your own set of Fold-Up Market Totes. Or if you have some piecework in mind, explore our Spectrum Cotton Fat Quarter Bundles, available in a pile of 44 colors or half that: 22 from the cool or warm side of the color wheel. However you get your hands on this fabric, we know it's going to ignite some seriously creative sparks. We can't wait to see what you make!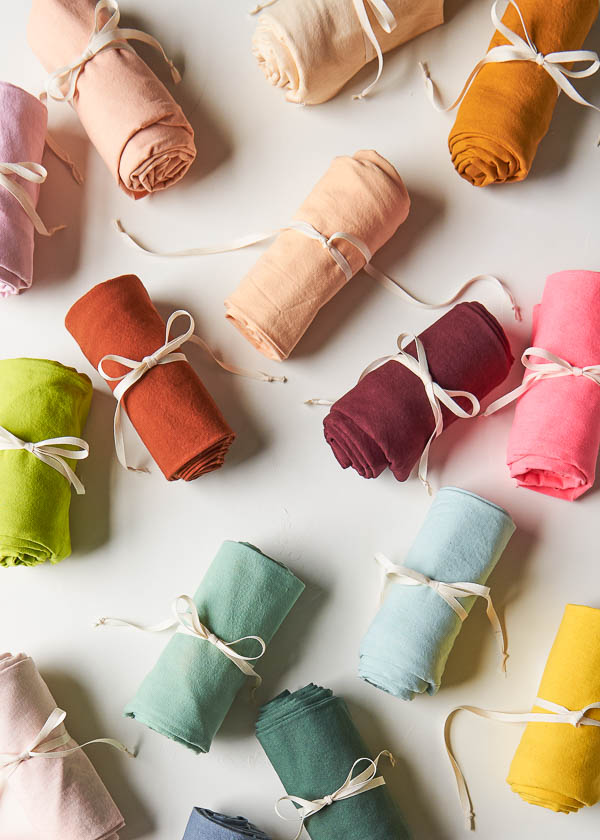 Designed for Purl Soho by Molly Schnick.
Materials
To make one Fold-Up Market Tote, you'll need…
We used the following Spectrum Cotton colors for our Totes: Deep Currant, Neon Pink, Pink Tulip, Vintage Pink, Peach Macaron, Orange Coral, Neon Orange, Pale Melon, Fresh Buttermilk, Raincoat Yellow, Yellow Ochre, Whiskey Brown, Key Lime, Patina Green, Viridian Green, Duck Egg Blue, Pebble Blue, and Pacific Blue.
Size
Finished Dimensions: 18¾ inches wide X 15 inches tall, plus a 16-inch handle drop
Pattern
For the free pattern, visit our original Fold-Up Market Tote story.