Bamboo flourishes across this beautiful earth, from tropical nooks to mild and temperate nations. Our new yarn, Burnish, taps into this abundance by starting with bamboo.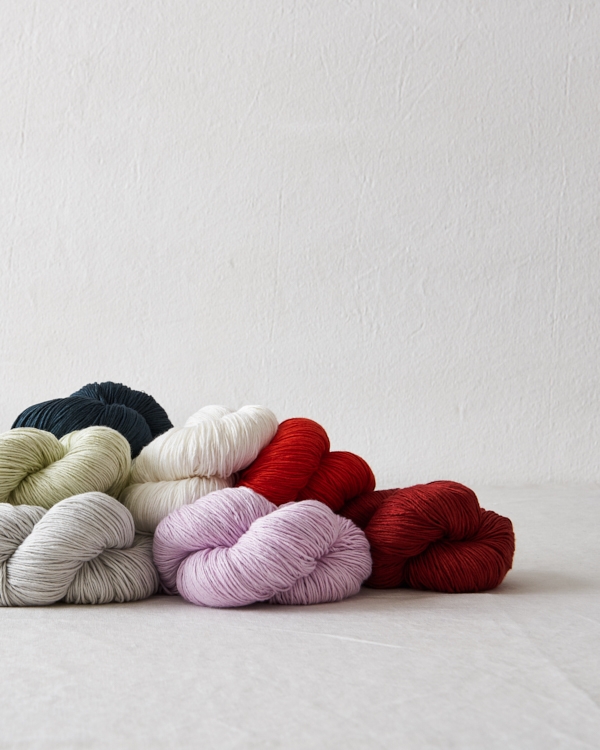 The beauty of bamboo-based Burnish is that it drapes and shines like silk but is more durable, less expensive, machine washable, and 100% vegan. We love that it manifests the refinement and grace of silk without requiring animal products or precious care!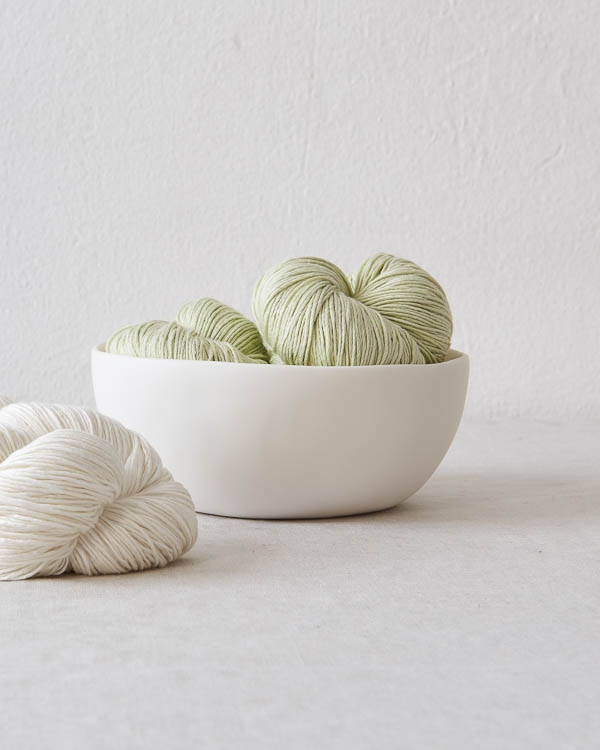 Burnish is essentially a rayon, a fiber created by chemically breaking down plant materials (bamboo, in this case) into a pulp, which is then extruded into fibers. We are happy to say that this rayon meets all the eco-toxicological standards required by Europe's Registration, Evaluation, Authorization and Restriction of Chemicals regulation.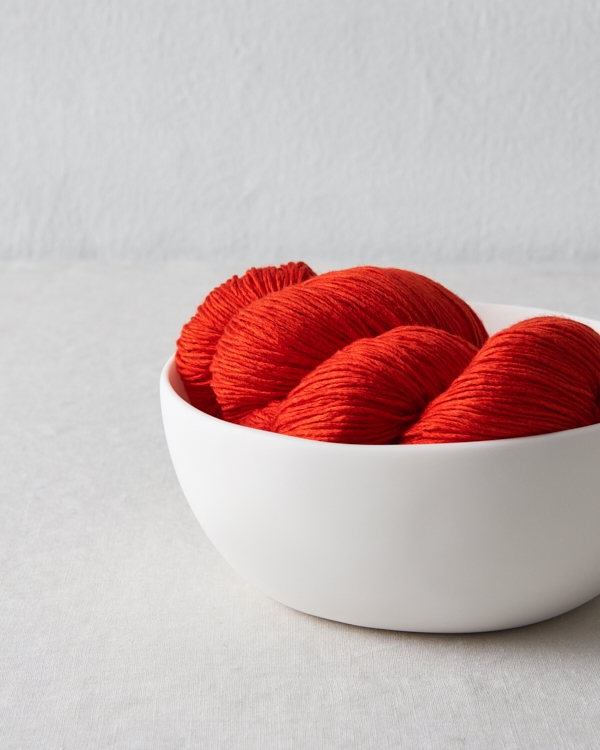 Burnish comes in seven lovely colors, each one an essential voice in the chorus. Swan White, Gray Willow, and Pale Celery form a trio of pale cools, a bit aloof and seriously beautiful. Radiant Sweet Pea bridges that crowd with the saturation and oomph of Prussian Blue, Red Sienna, and Scarlet Orange.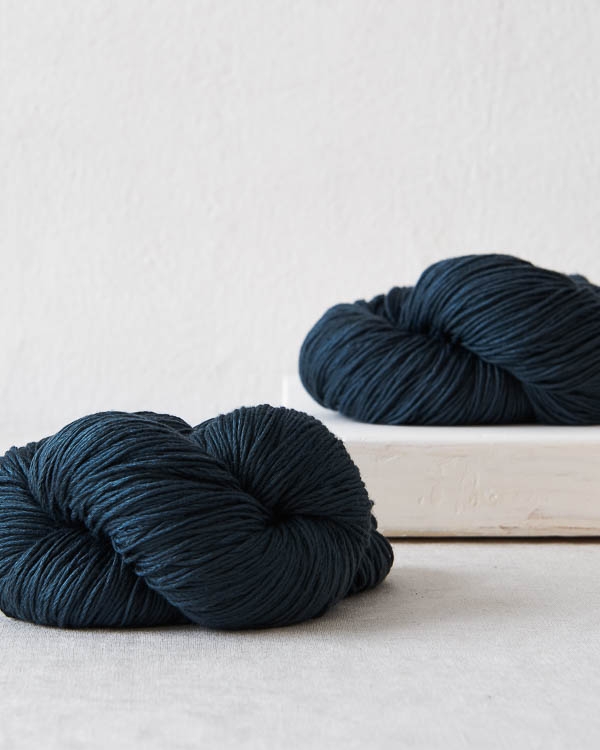 One hundred grams of Burnish yield a generous 339 yards of fingering weight yarn, perfect on US 2 to 4 needles. We're casting on for scarves, wraps, and sweaters and love the willowy drape and super clean stitch definition!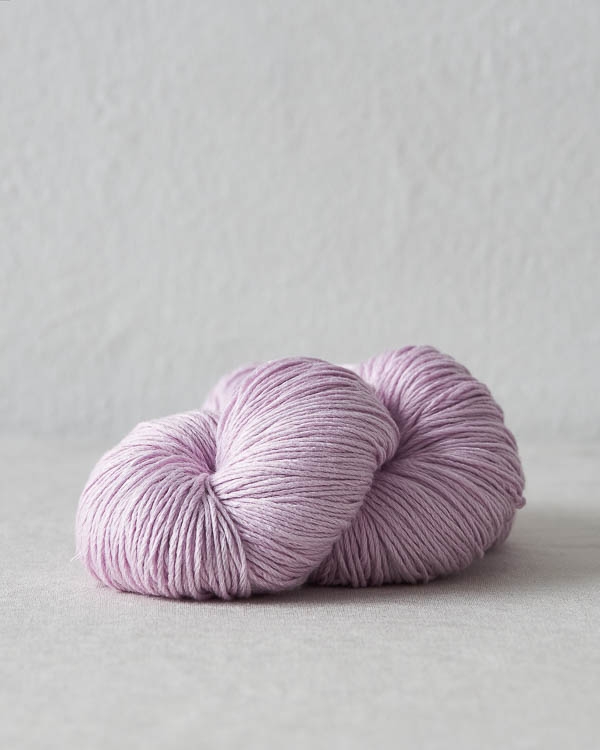 Our first Burnish project is the free pattern for our Little Moons Lace Wrap, an evocative and incredibly beautiful introduction to our new favorite yarn!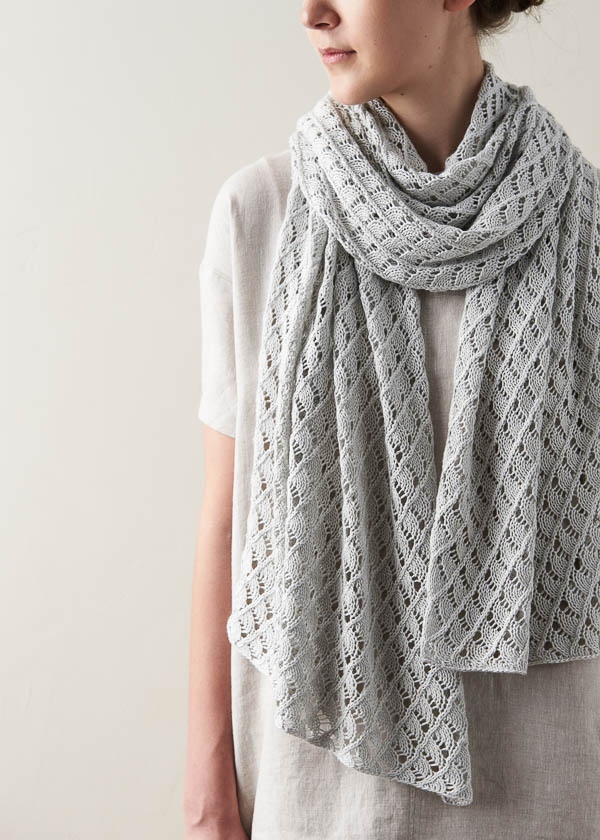 Want to give it a try? Browse the Burnish collection right here!