As light as sea foam, as gentle as a breeze, our Striped Garter Scarf is as fresh a layer as early fall demands. This is the sweet scarf you need to battle the shortening days and evening chills that threaten your comfort in the months ahead!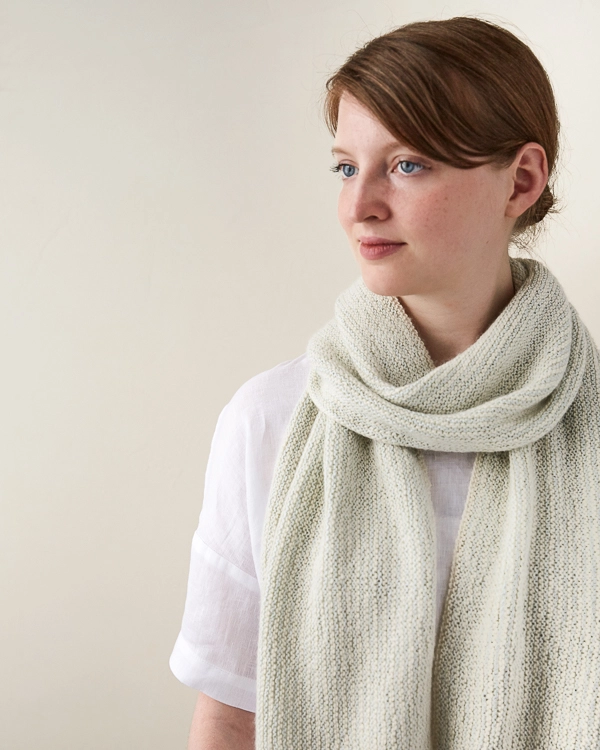 To make our Striped Garter Scarf we alternated between two lightweight fingering yarns: Cattail Silk and Line Weight. In a case of opposites-really-do-attract, Cattail Silk's little nubs of color and crisp, natural finish pair beautifully with Line Weight's single ply cloud of merino wool.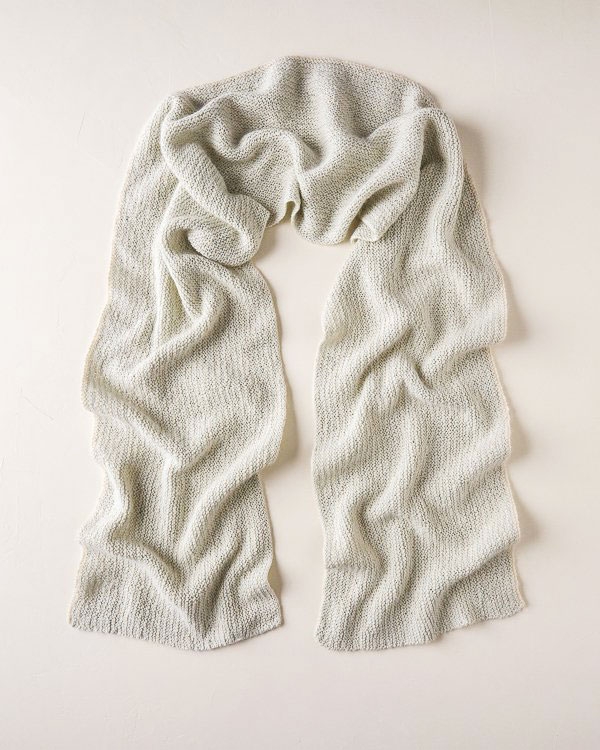 For beginners, this pattern is a great next step after your first garter stitch scarf… Knit two rows with one color, then two rows with the other. More experienced knitters will also enjoy this simple project that lets you settle into a knitting groove!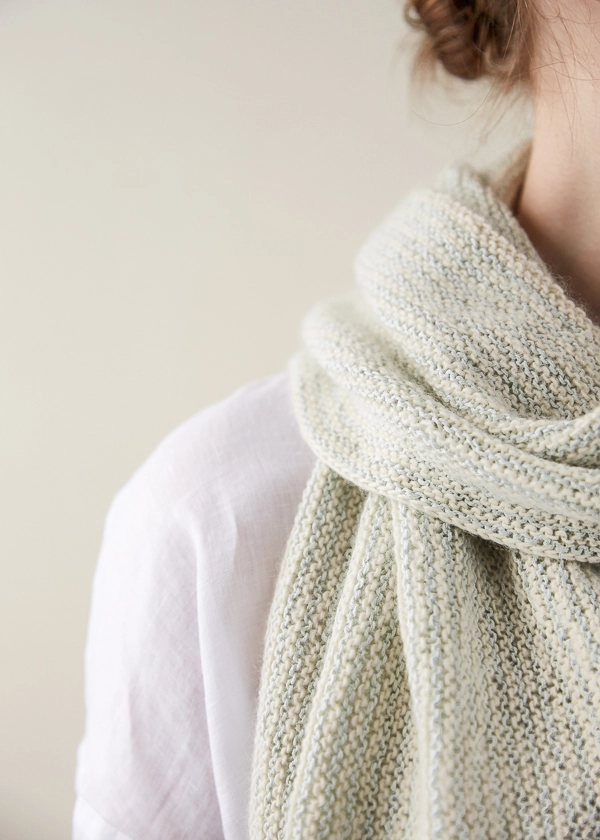 Designed for Purl Soho by Nicole Milano.
Materials
GAUGE
24 stitches and 56 rows = 4 inches in garter stitch
SIZE
Finished Dimensions: 11 inches wide x 70 inches long
NOTE
To switch between yarns, bring the working yarn behind the non-working yarn when you knit the first stitch of each right-side row.
PATTERN
Using Long Tail Cast-On and Yarn A, cast on 420 stitches,
Row 1 (wrong side): With Yarn A, knit to end of row.
Row 2 (right side): With Yarn B, knit to end of row.
Row 3: With Yarn B, knit to end of row.
Row 4: With Yarn A, knit to end of row.
Repeat Rows 1-4 until piece measures 11 inches from cast-on edge, ending with Row 1.
Cut Yarn B.

Bind Off (right side): With Yarn A, bind off loosely knitwise.
Weave in all ends and block gently.