Like moonlight on a running brook, our newest yarn, Lantern, moves with syncopation and mystery, artfulness and beauty. It brings light and complexity, adding a layer of texture that enriches everything you make!
Made in Japan, each skein is its own artistic testament to balance and surprise. With a creamy white cotton core wrapped with a colorful linen thread, Lantern is 61% cotton and 39% linen.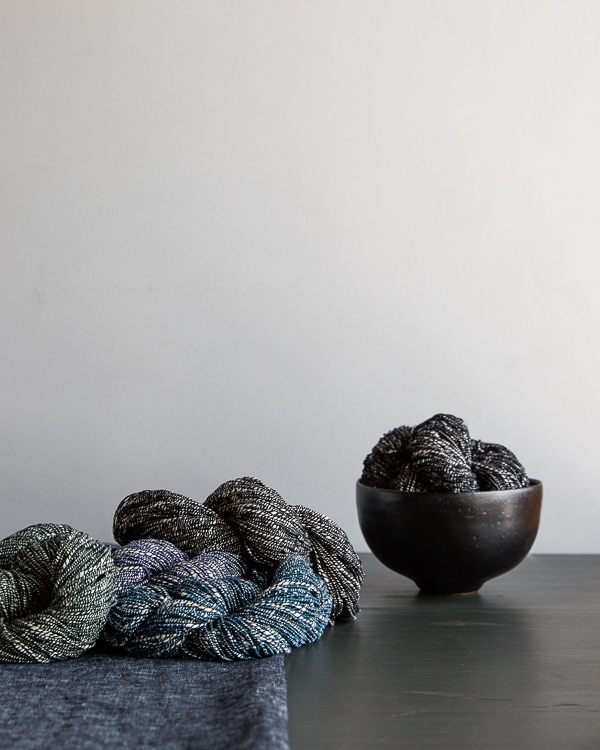 The playfulness of Lantern's irregularity inspired us to continue the fun with its palette, 25 incredible colors. Some of them, like Bluegrass Blue, Copse Green, Blue Violet, and Blue Black (above), are as unfathomable as the night sky.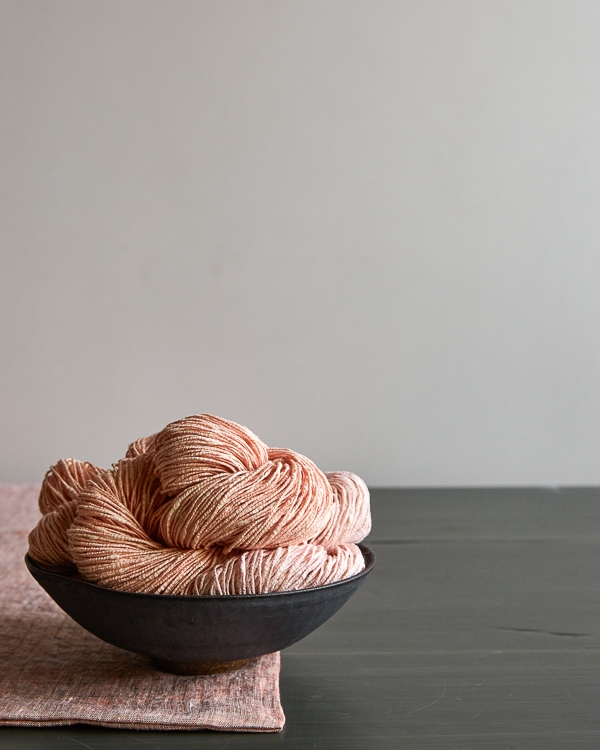 And at the other end of the spectrum, even sweet Dogwood Pink and Pink Salt, bring their own drama, with undulating texture and glinting white points of light. Gentle but not timid!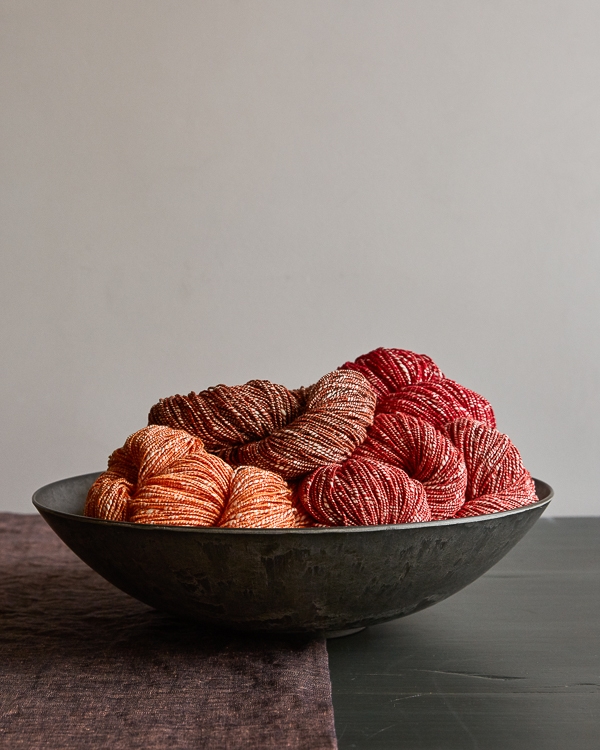 Lantern's wide-ranging color palette also features the luscious colors of a summer farm stand with its stone fruits and garden vegetables. Poppy Orange, Horse Chestnut, Cinnabar Red, and others tap into the richness of natural bounty.
And we plumb the depths of mystery with inky shades like French Prune, Beet Red, and Purple Heliotrope.  These sensuous colors are seriously beautiful and beautifully serious!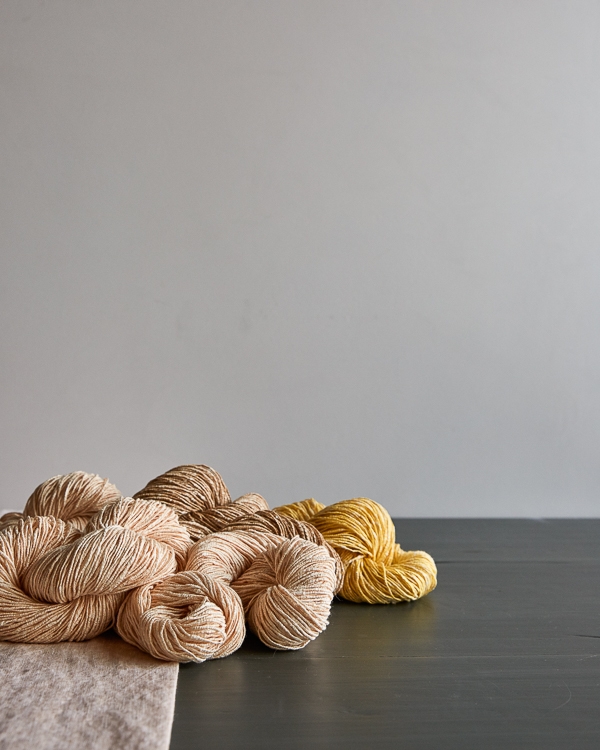 In the end, all 25 shades make a family filled with connections. Consider the beauty of this combination: musky Moth Wing and warm Peach Cream, the perfect foils for golden Beech Leaf.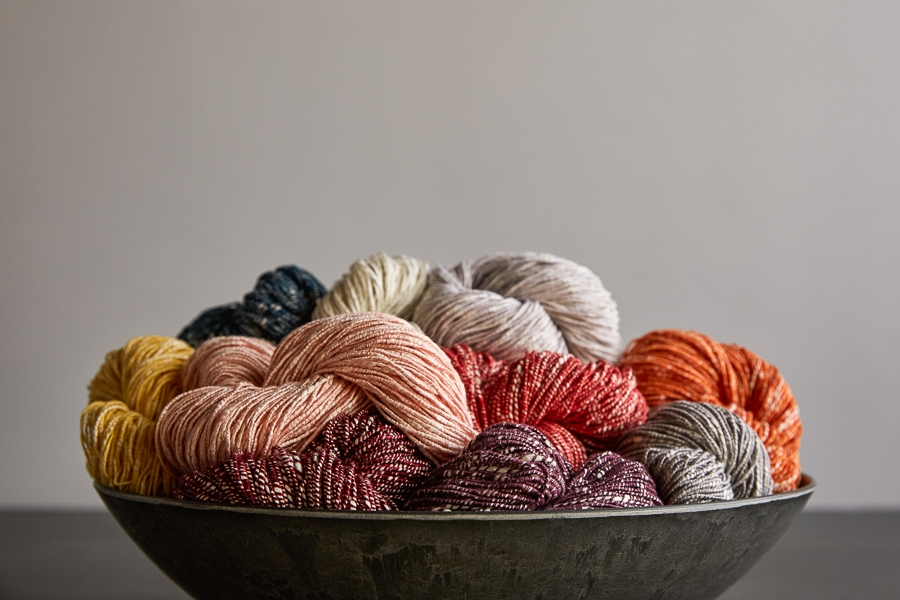 A feast of color, choose your favorites to knit up one-of-a kind sweaters and supple blankets, durable dishtowels and washcloths. Lantern is a quick and easy worsted weight with a wonderful heft and drape. It has a cool, defined, and very satisfying touch. Not strictly speaking "soft," it's certainly not scratchy either! It's earthy cotton and linen blend also happens to be what summer is all about!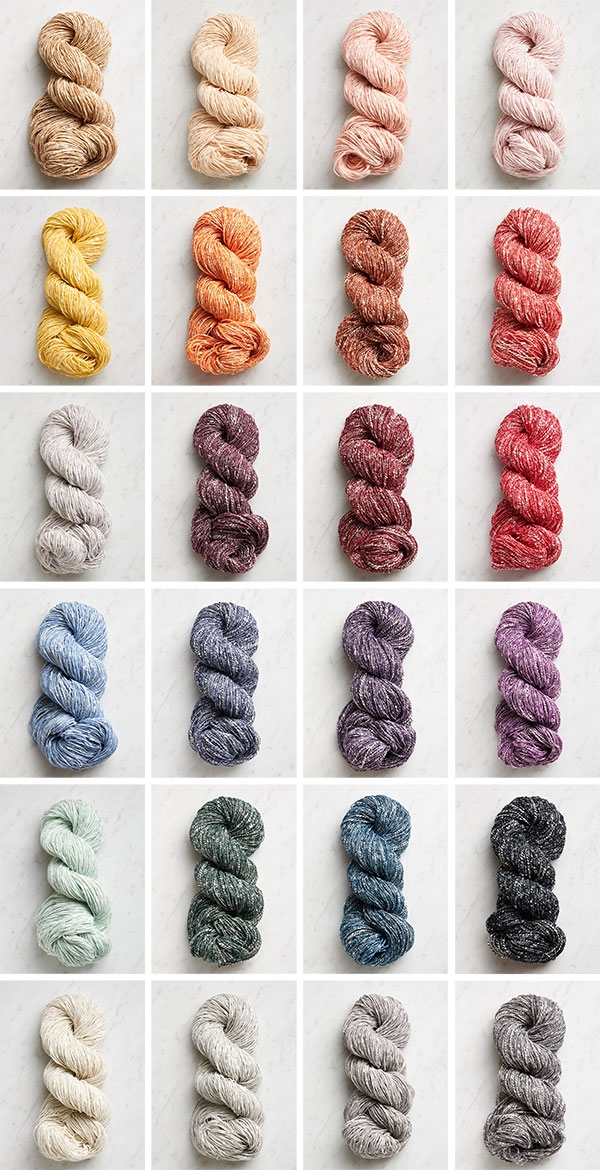 Lantern comes in nice, long 164-yard skeins and is priced under $20 per skein, also nice! To explore the whole collection just click here and enjoy!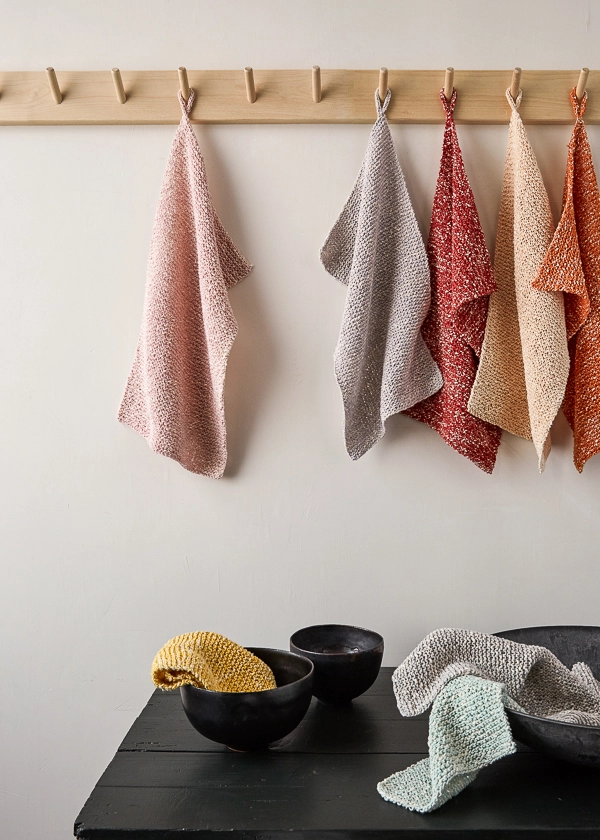 And to get started on your first Lantern project, try the free pattern for our Pebble Dishcloths. Designed in sets of five, they are just the ticket for a kitchen refresh!