If you're a knitter, you've probably outfitted your extremities, plus those of everyone in your immediate family, and you've most likely also supplied a few babies with handknit blankets. All worthy and satisfying endeavors, but have you ever knit a deep, soft, plush landing pad for your wet feet? No? Well, why not?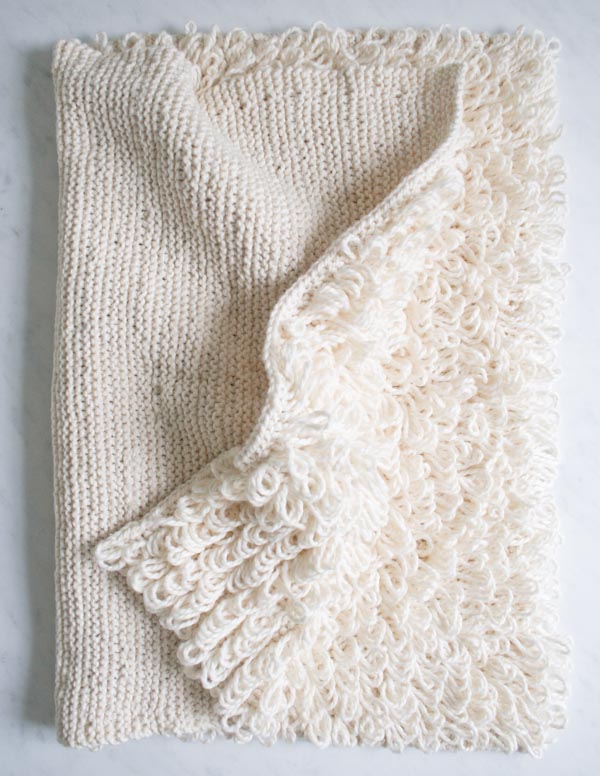 Admittedly, our Loopy Bath Mat is a bit on the whimsical side with its rambunctious texture and well… its handknit-edness. On the other hand, if a bath or a shower is an exercise in self-care, then this hedonic bath mat is the perfect equipment!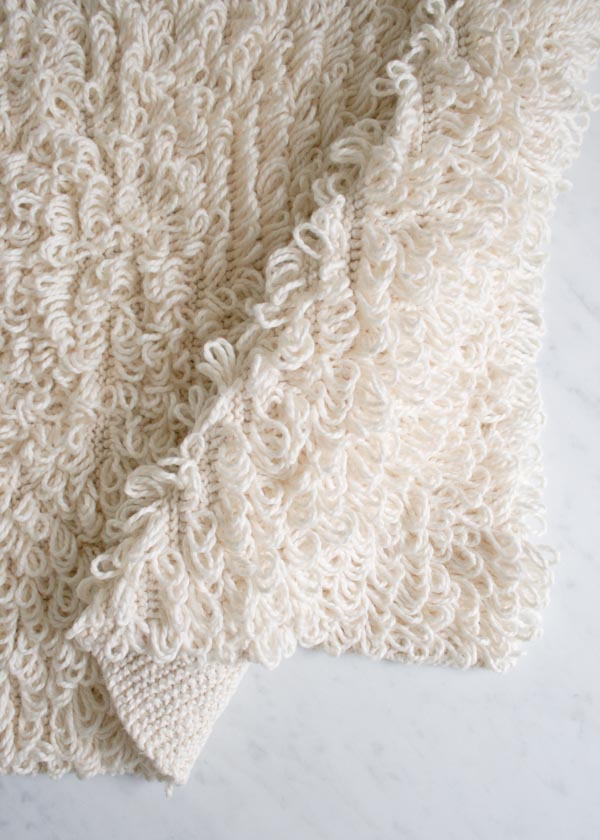 How did this Loopy Bath Mat get so soft and decadent? First, with the invaluable aid of Blue Sky's Worsted Cotton, the coziest cotton we know; and second, with the creation of big loopity loops! The Loop Stitch is one of knitting's most adventurous stitches, involving fingers that normally idle and methods that truly surprise. And with just one pattern row for every five garter stitch rows, it's unexpectedly easy too!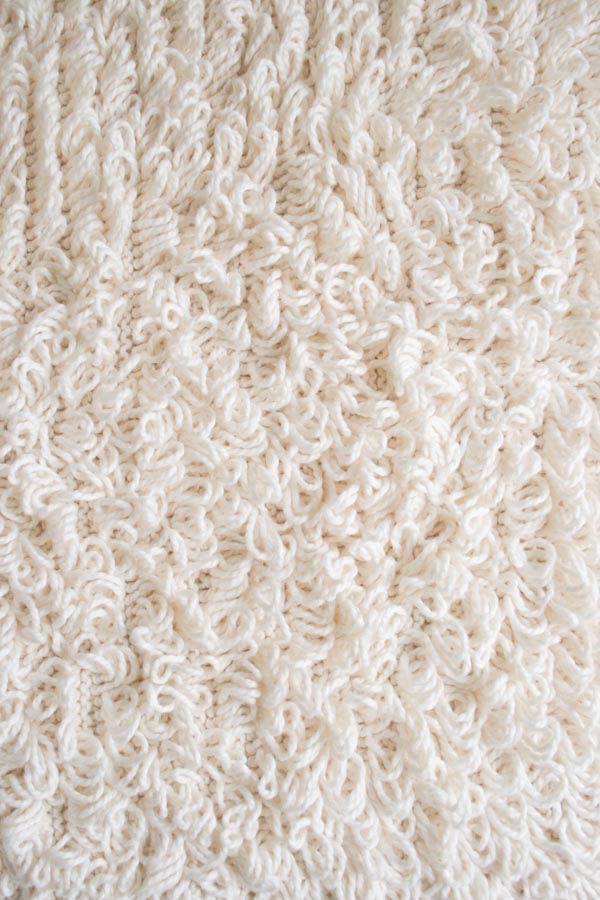 This project is just the thing for some loopy summer fun. Treat yourself! -Whitney
Designed by Purl Soho designer, Whitney Van Nes.
Share your progress and connect with the community by tagging your pics with #PurlSoho, #PurlSohoBusyHands, and #PurlSohoLoopyBathMat. We can't wait to see what you make!
Materials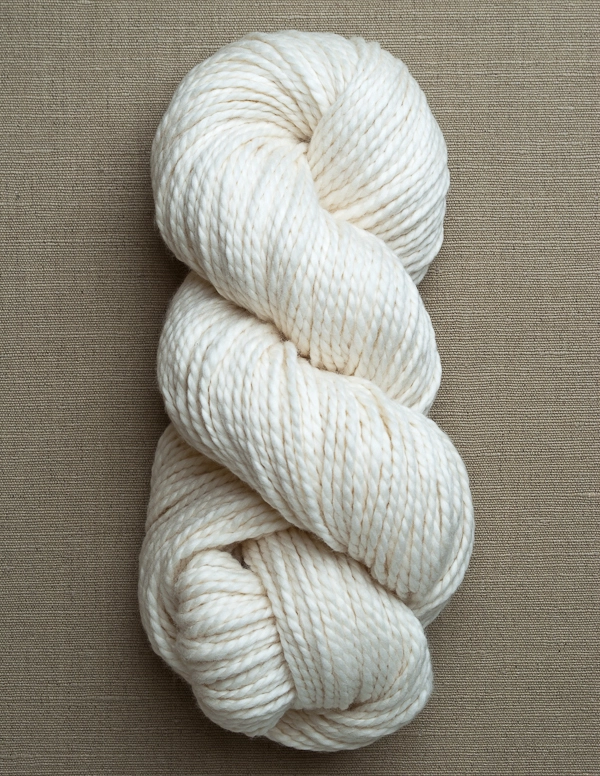 5 skeins of Blue Sky's Worsted Cotton, 100% cotton. Each skein is 150 yards/ 100 grams; approximately 750 yards required. I used the color Bone.
US 7 (4.5 mm), 24 or 32-inch circular needles
Gauge
16¾ stitches = 4 inches in Loop Stitch (See the Extra Note at the end of the Note section for more specifics concerning the gauge.)
Size
Finished Dimensions: 20 inches x 28 inches
Note
How to Make the Loop Stitch
Step 1: As you prepare to knit the next stitch, hold the middle finger of your left hand over the working yarn, like this…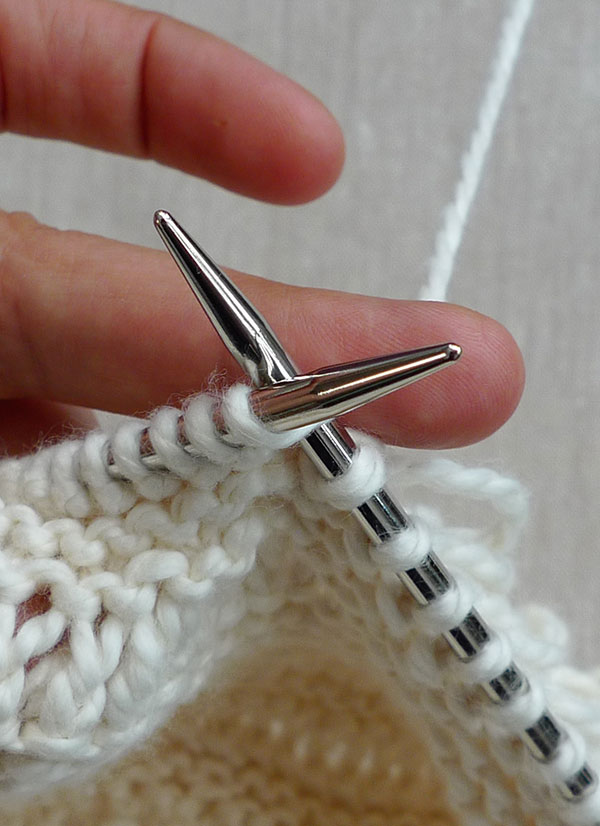 Wrap the working yarn around the middle finger as you knit the next stitch.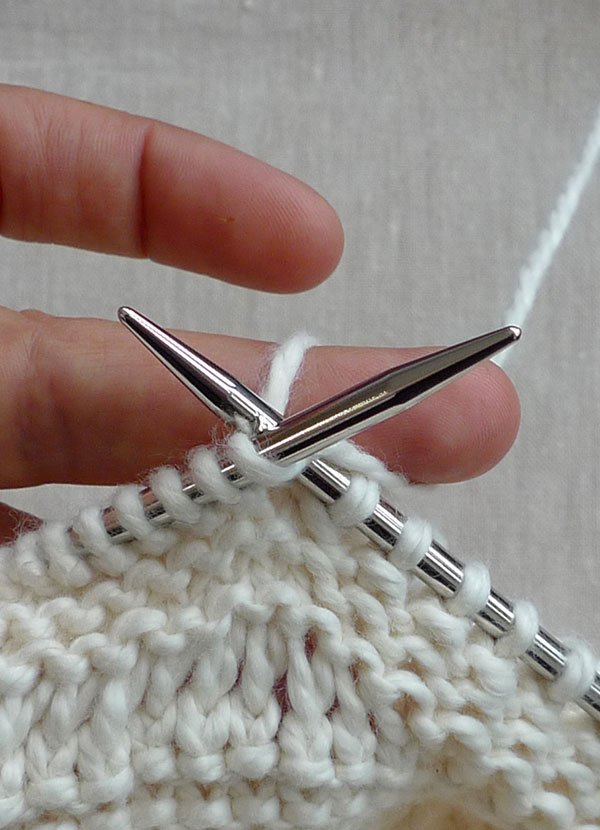 Do not allow the stitch to fall off the left needle, so that you have a new stitch on the right needle and the old stitch on the left needle.
Step 2: With your middle finger still in place, slip the new stitch from the right needle to the left needle.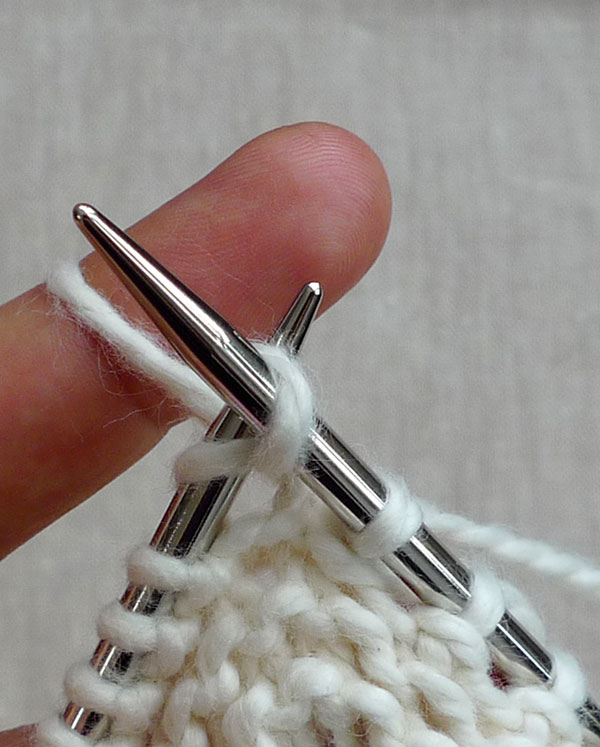 There are now two stitches on the left needle and your middle finger is still holding a loop of yarn.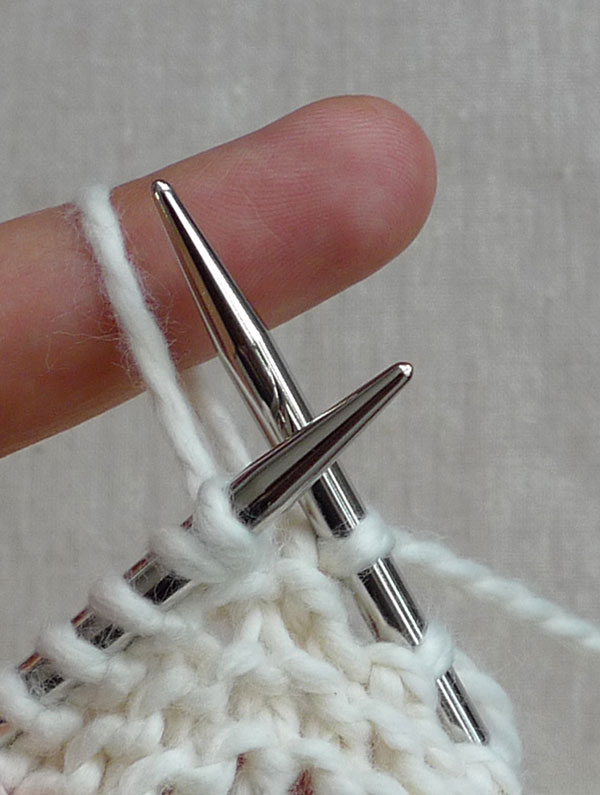 Step 3: Knit those two stitches together through the back loop.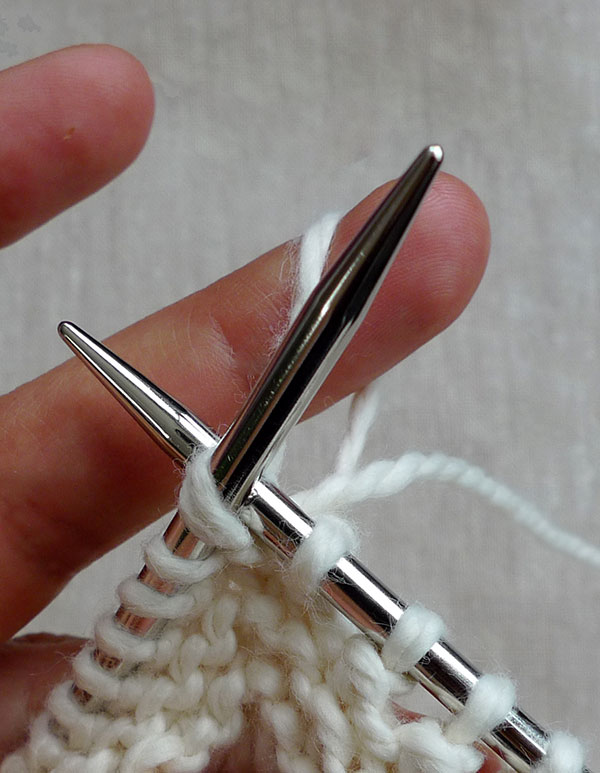 Allow both stitches off the left needle and release your middle finger, giving the loop a tug as you do.
EXTRA NOTE: Before I started each new row of Loop Stitch, I went back to the previous row and pulled up the slack of each loop. This isn't necessary, but it does create a tighter fabric. (The gauge of this pattern is based on having pulled each loop. If you don't pull each loop, you can expect a gauge of 15 1/4 stitches per 4 inches and a finished width of 22 inches. You'll have enough yarn to make the length at least 32 inches.)
Pattern
Cast on 84 stitches. We used a basic Long Tail Cast On.
Rows 1-4: Knit.
Row 5 (wrong side): K3, make a Loop Stitch out of each stitch to the last 3 stitches, k3. (For Loop Stitch instructions, see the Note above.)
Row 6: K3, knit into the back loop of each stitch to the last 3 stitches, k3.
Repeat Rows 1-6 until piece measures 27 1/2 inches from the cast on edge, ending with Row 6.
Knit one row.
Next Row (right side): Bind off loosely in knit stitch.
Weave in the ends and take a bath!
CARE NOTE: Blue Sky's Worsted Cotton is machine washable, but like all handknits, I'd recommend hand washing your bath mat. Just soak it in warm water with a gentle soap, rinse and squeeze. Lay your mat flat on a dry towel and let it dry!