Not too light and not too heavy, our new Daily Linen is just the right weight for an apron. It also happens to come in a palette of colors that looks perfectly at home in the kitchen!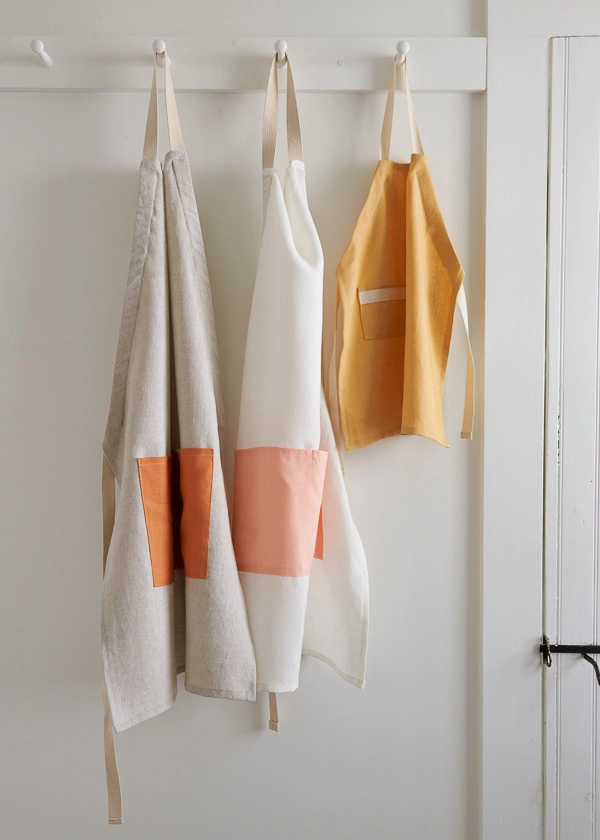 We turned to two of our favorite apron patterns to transform this lovely fabric into a sweet set for the whole family. For adults, our Adjustable Apron has a straightforward construction, and it fits almost any body because of its nifty adjustable neck and tie.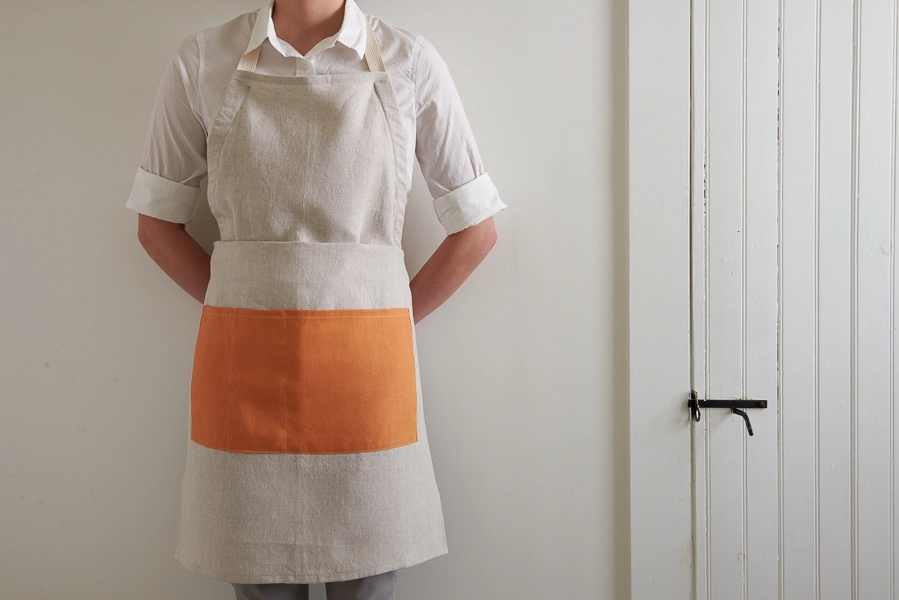 And our Kid's Ric Rac Apron is the same basic design, just a little smaller. This time around we omitted the ric rac, which makes it even easier to sew.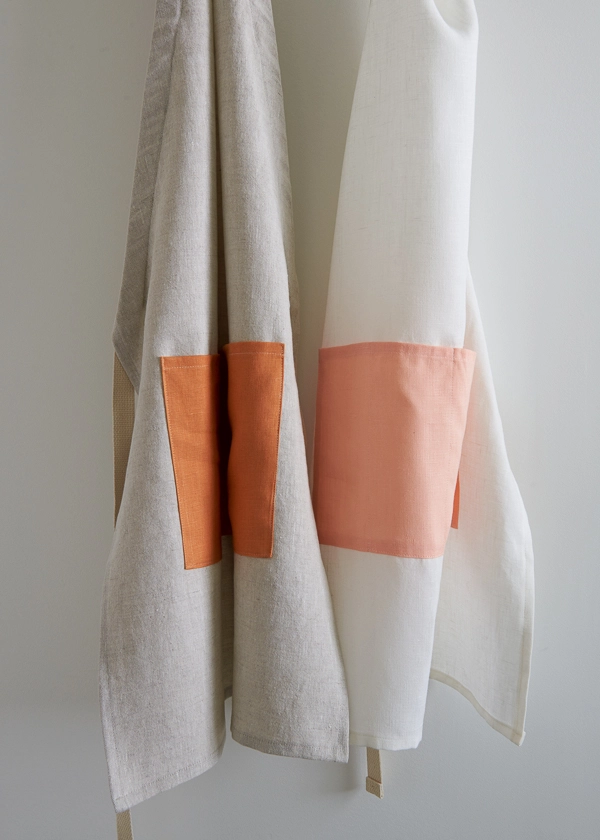 These Adjustable Aprons in Daily Linen are so polished and professional that wearing them makes us feel impervious to failure in the kitchen. Soufflés don't fall, lasagnas don't burn, and pies don't leak… most of the time! -Molly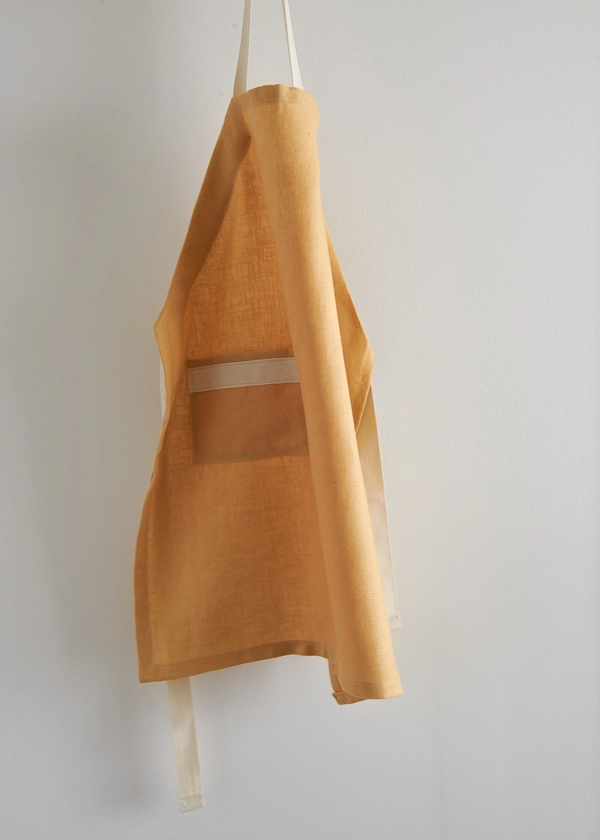 Materials
The Adjustable Apron Bundle for Adults comes in two palettes: Natural Flax + Pumpkin Bisque (left) and Milk White + Sweet Melon (right). Each one includes…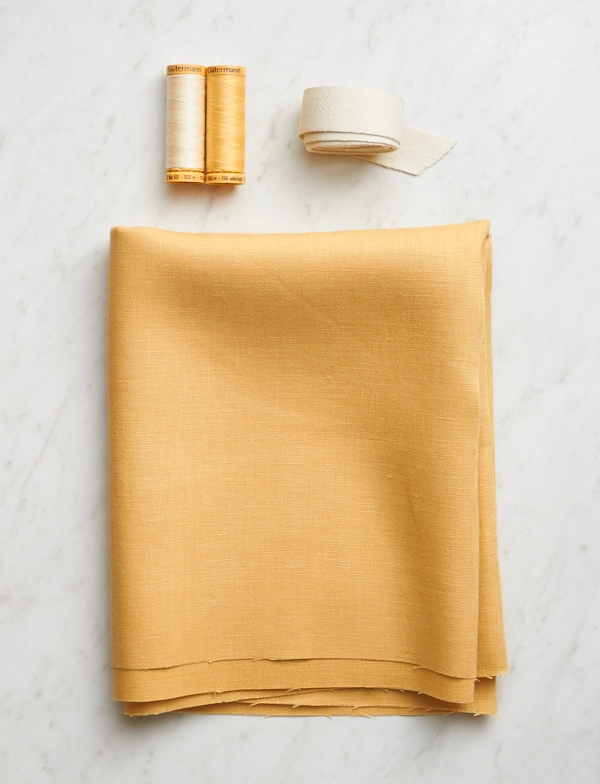 Our Adjustable Apron Bundle for Kids comes in one palette: Sweet Hay. It includes…
Patterns
For the free adult pattern, visit our original Adjustable Apron story.
For the free kid's pattern, visit our original Kid's Ric Rac Apron story.