Our Rick Rack Scarf is far from a snooze. For beginner knitters, it's a fun challenge, and for more experienced knitters, it keeps you engaged. It also happens to be totally beautiful!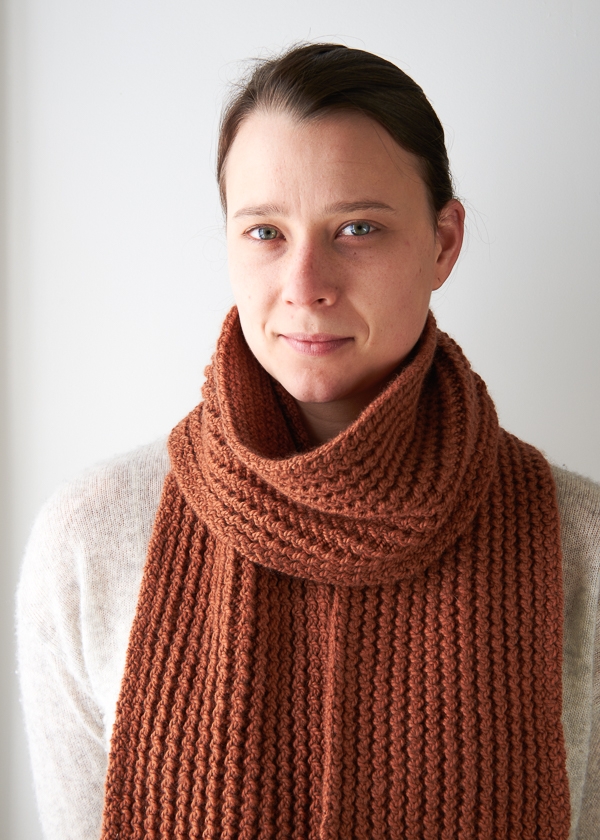 When we first shared this pattern, we knit it up in Jade Sapphire's 8-Ply Cashmere. Still a gorgeous option, but this time we used our own Worsted Twist, 100% merino wool. Still totally soft and beautiful, Worsted Twist makes a classic Rick Rack Scarf, and in the color Copper Penny, it also makes a rich and complex statement.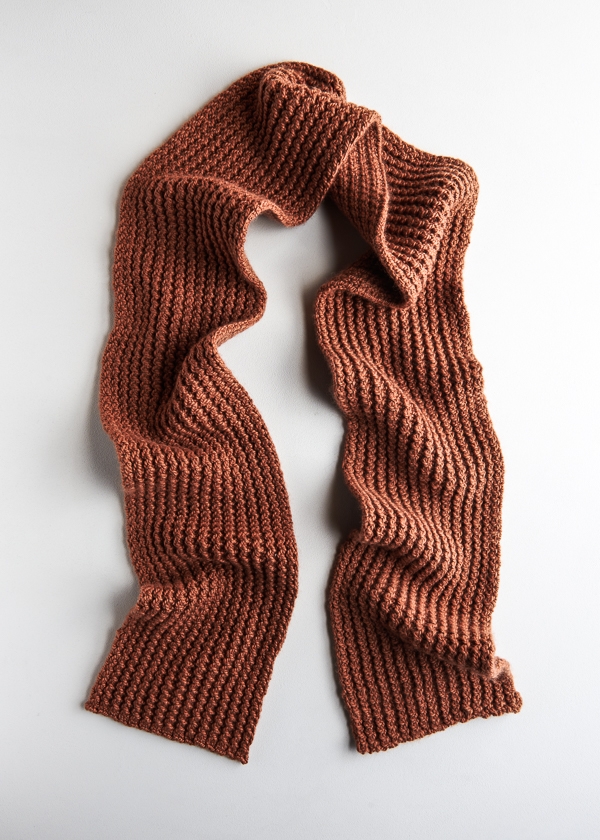 In response to popular demand, this pattern is now accompanied by our step-by-step Rick Rack Rib Video Tutorial. It illuminates the little tricks and techniques and makes our Rick Rack Scarf more accessible to more knitters. So, naptime's over… Time to cast on for our very un-snoozy Rick Rack Scarf! -Whitney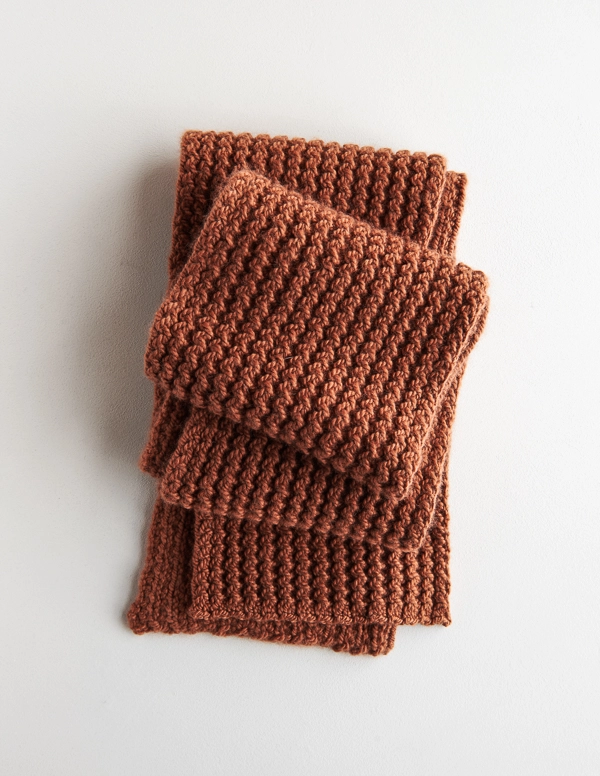 Materials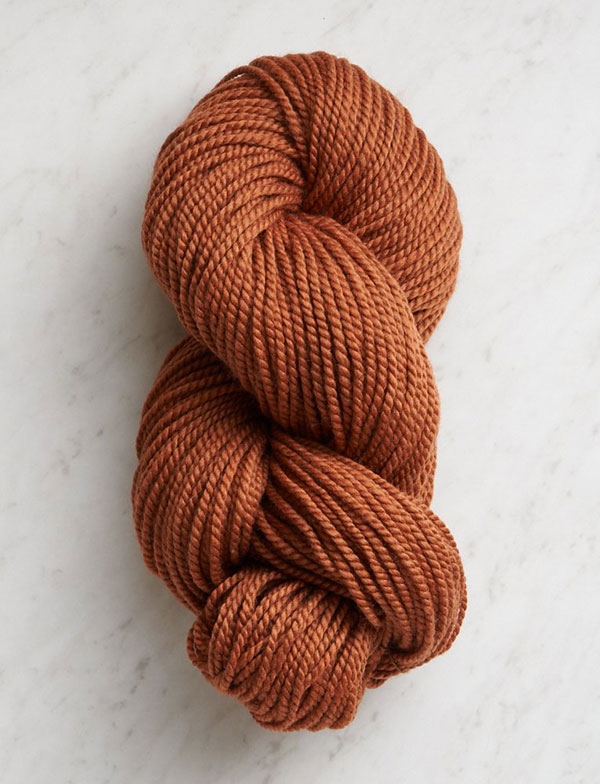 Gauge
26  stitches = 4 inch in Rick Rack Rib stitch
Size
Finished Dimensions: About 7 inches wide and 63 (84) inches long
Sample: We used a bit less than 3 1/2 skeins to make our scarf 72 inches long.
Pattern
For the free pattern, please visit our original Rick Rack Scarf story.