Purl Soho's new Shepherdess Alpaca roams across the imagination, wild and free. One hundred percent undyed, handspun alpaca, it is straight from the grassy highlands of Peru and the artisans who live there.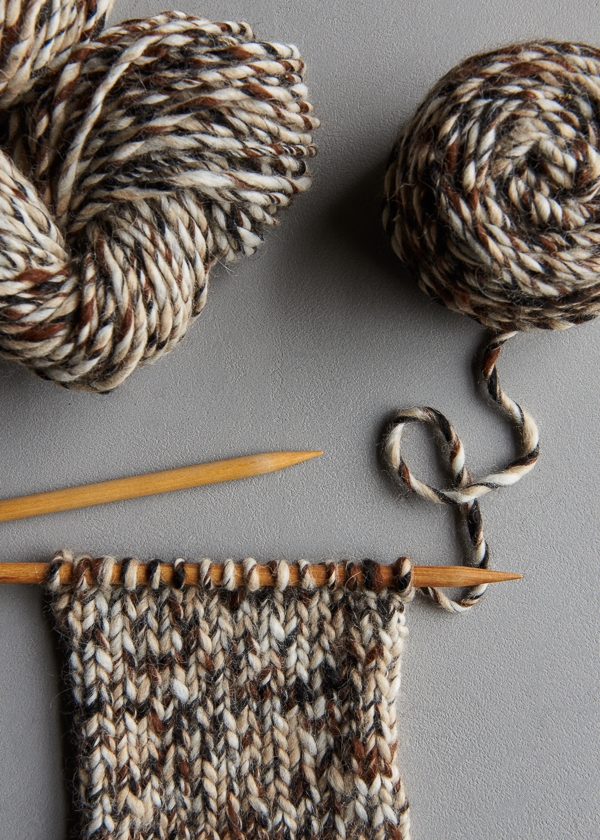 Each skein of this extraordinary yarn expresses the spirit of the women who created it. Their hands are on every aspect of every skein, from raising the Huacaya alpaca who are the source of this fiber, to sheering, washing, and carding the fibers, to spinning and winding the yarn. It is their deep knowledge and passionate energy that makes Shepherdess Alpaca so incredibly special.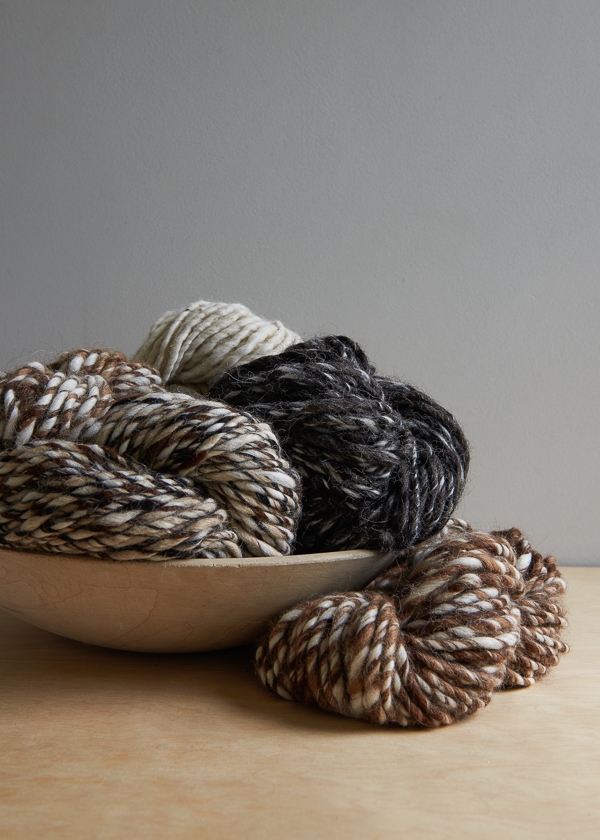 Shepherdess Alpaca comes in a natural palette of four undyed colors: Heirloom White, a warm and creamy ivory; Wood Thrush, a toasty mix of browns; Starling, a moody black with hints of light; and Bantam Hen, a little something of everything!
For us, keeping this yarn off the needles is impossible! A nice and bulky 2 1/4 to 3 stitches to the inch on US 10 to 13 needles, we love Shepherdess Alpaca for quick sweaters and warm accessories. We started off our collection with four free patterns, each a simple ode to the beauty of the yarn itself.
Top Row: Brindle Scarf and Mountain Capelet
Bottom Row: Syncopated Cowl and Drift Vest
Shepherdess Alpaca thrills us with its surprises, depth, and integrity, and we couldn't be happier to welcome it into our collection!