Nani Iro's Quilted Double Gauze has a lot going for it: the prints are stunning, the colors are luminous, the fabric is super soft… and it's pre-quilted! This all adds up to what is basically a gorgeous ready-made quilt. Just add binding and you're good to go!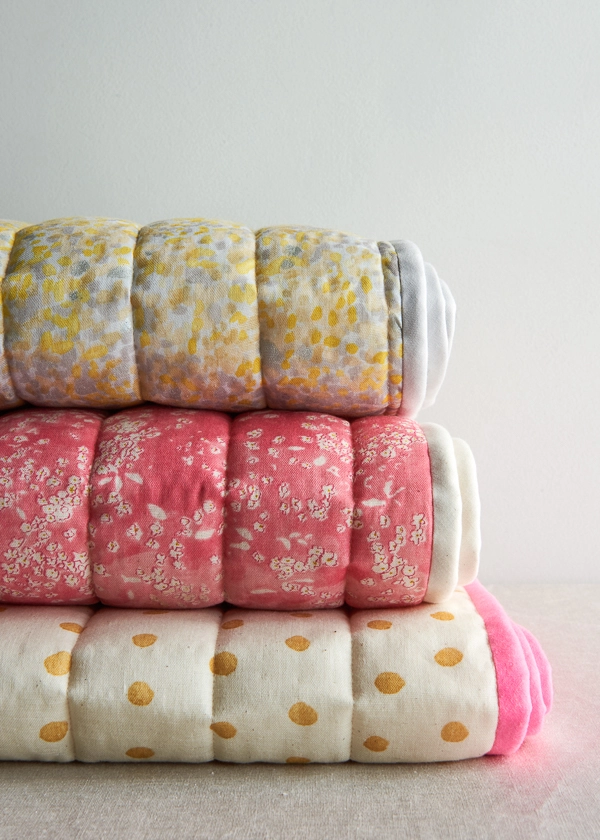 As the name implies, our Pure + Simple Quilted Blanket keeps it simple. With just a few cuts and some pre-made binding, you get a soft, cozy, and absolutely stunning blanket.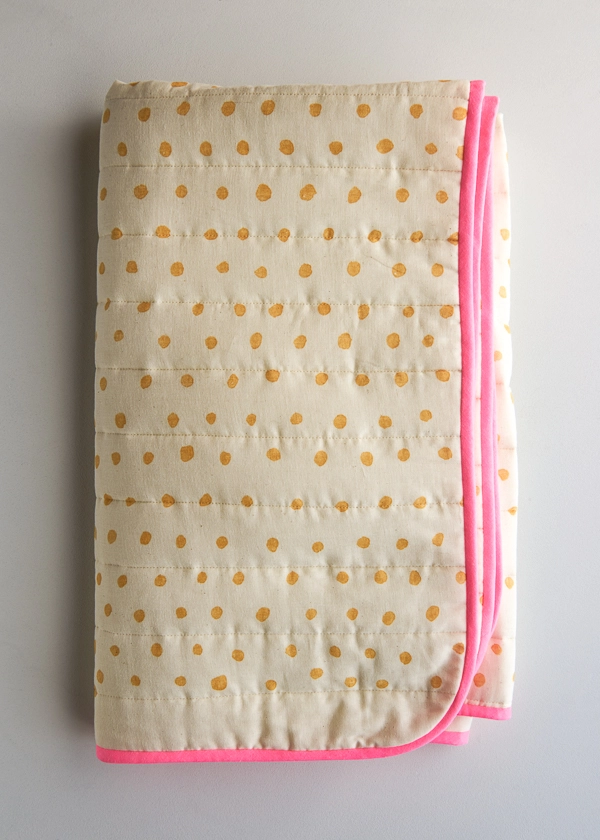 There are few projects as effortless and rewarding as this one, so think about this year's gift list and get started! -Molly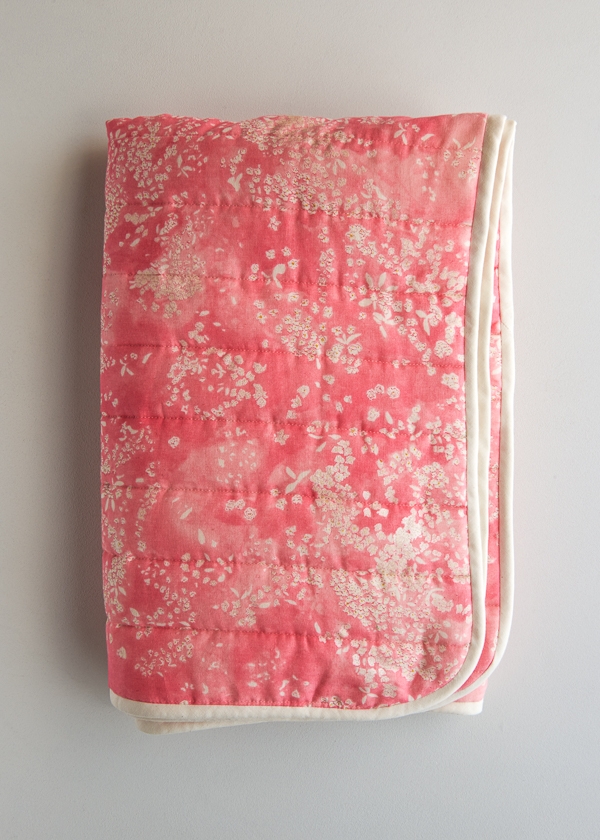 P.S. This project was inspired by our Pure + Simple Wool Blankets. This original project includes more size options and uses a non-quilted fabric.
Materials
1½ yards of Nani Iro's Quilted Double Gauze, or other pre-quilted fabric. We used, from left to right…

For Beautiful Corolla, Bugen Pink
Pocho, Ecru/Gold
Bird's Eye, Moe Gray/Yellow
NOTE: You can always pre-quilt some fabric yourself, or use a single layer of a two-sided fabric. That's what we did for our Pure + Simple Wool Blankets!
6 yards of bias tape. We used, from left to right…

Purl Soho's Bias Tape By The Yard in Natural
Purl Soho's Neon Bias Tape in Pink
Purl Soho's Bias Tape By The Yard in Silver

One small spool of thread. We used, from left to right…
A Pure + Simple Blanket Template, available as a free downloadable PDF
Size
Finished Dimensions: 40 X 50 inches
Pattern
Cut
NOTE: If you're new to rotary cutting, please check out our Rotary Cutting Tutorial before you start.
Use a rotary cutter to cut the fabric into a 40 x 50-inch rectangle.
Trim the Corners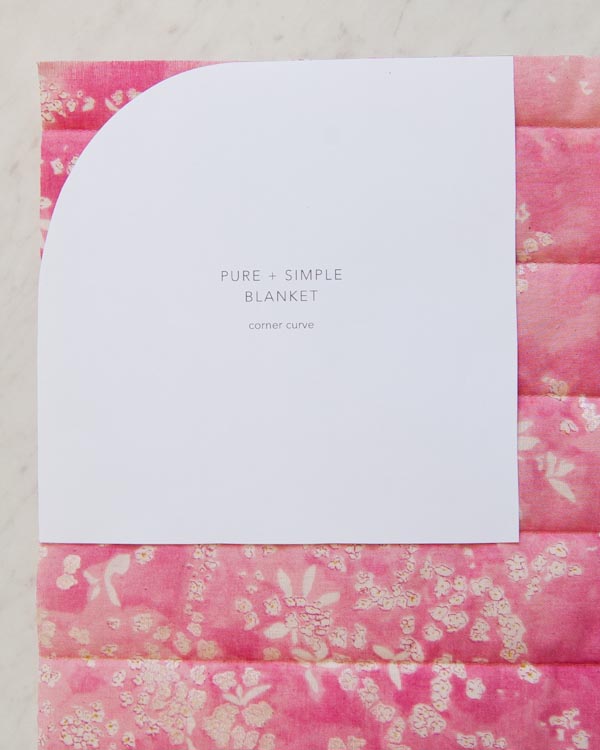 Lay one corner of the fabric out flat. Place the Template on top of the fabric as close to the corner as you can while keeping the straight edges of the Template flush with the cut sides of the fabric. Cut the fabric around the curve of the Template.
Repeat with the remaining 3 corners.
Attach the Bias Tape
Bind the Blanket's edges with the bias tape.
For detailed instructions on how to bind a blanket with bias tape binding, please refer to our Sewing on Single Fold Binding Tutorial. Keep in mind that because this Blanket does not have right corners, you will not need to miter the corners. Instead, simply follow the curve of the corner with the binding, making sure not to stretch the bias tape as you sew.
You're all done!