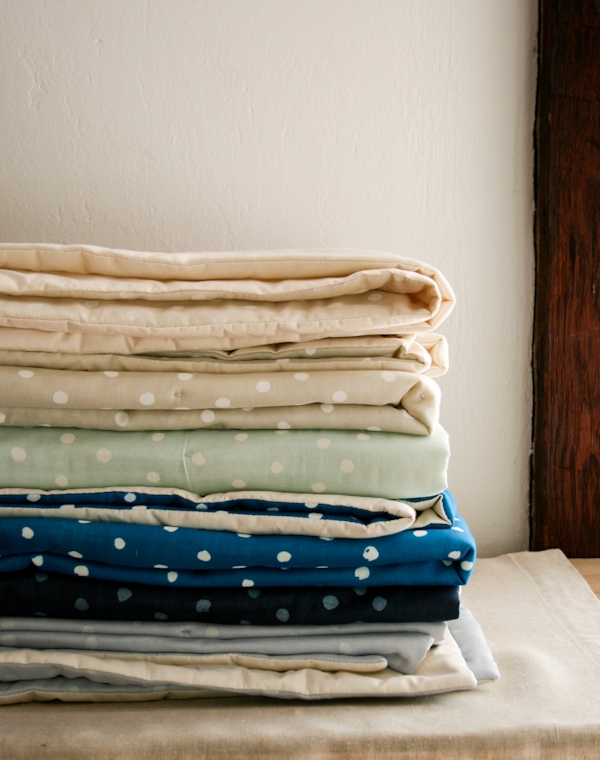 We're seeing spots! Thanks to Nani Iro's Summer 2013 collection of Double Gauze, we're hypnotized by the delicate whimsy and classic timelessness of polka dots!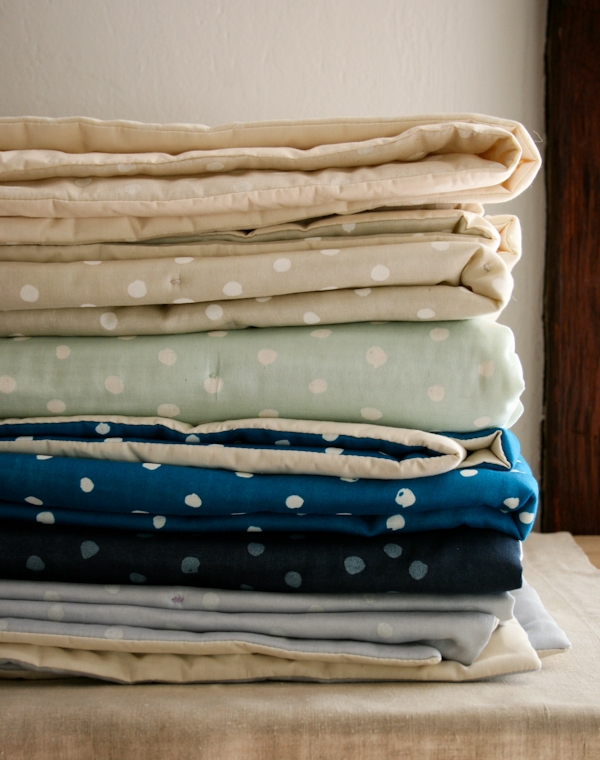 In love with these quirky prints, we've whipped up a new set of Molly's fantastic Lap Duvets. Originally made from Nani Iro's Spring 2011 collection, our Lap Duvets were later resurrected for a cuddly winter version in Ecrulet's Flannel Stripes.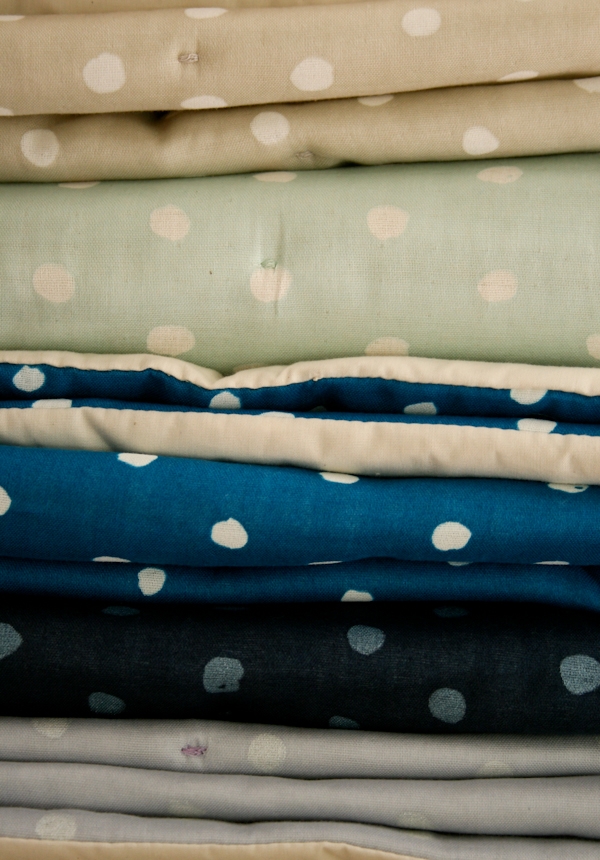 And now we bring you a summer-fresh palette of polka dotted blues and greens that perfectly reflect June skies, refreshing lakes, and splendid seas. Nothing beats these simple, lofty blankets! Polka dots and carefree florals, be sure to check out Nani Iro's entire collection of Double Gauzes right here!
Materials
To make one 58 X 42-inch blanket:
Pattern
For the full pattern, including step-by-step photos and lots of tips, visit our original Lap Duvet post!