Our Gradient Cowl in Linen Quill spins in a stunning wheel of color. Different than our original Gradient Cowl in Line Weight, which was like a bright ferris wheel, this one in our new Linen Quill is more like a walk around a quiet, windswept field.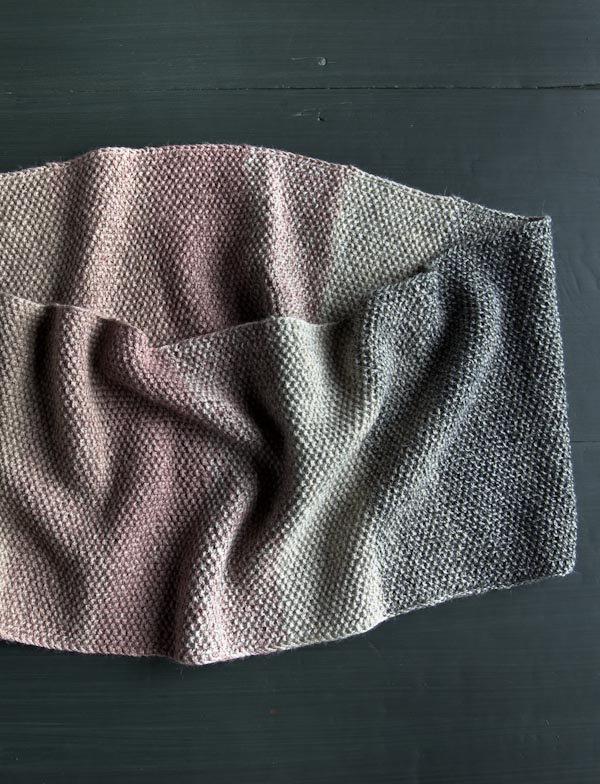 Linen Quill's blend of fine highland wool, alpaca, and linen brings a rugged elegance to our Gradient Cowl. Its drape has beautiful body and drama, and its fine weight is perfect for spring's chills.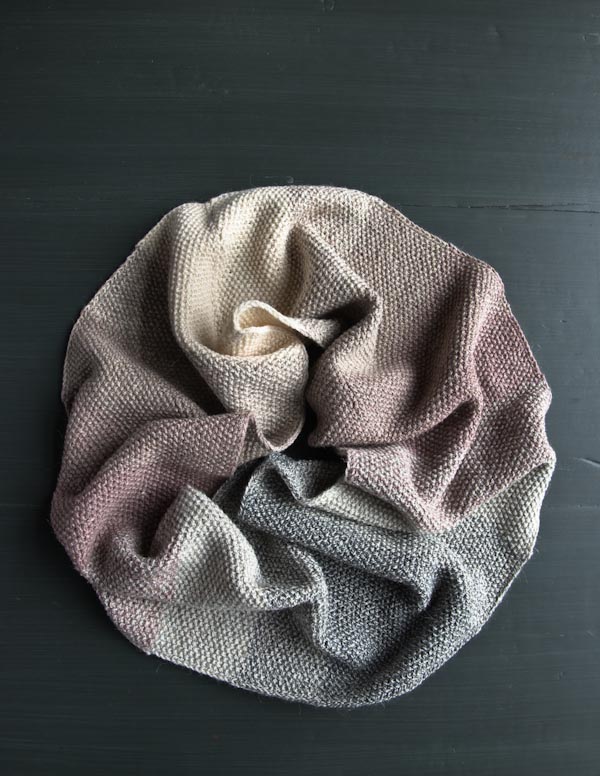 And in our Sweetgrass palette, this Cowl flows from warm neutrals, through earthy pink, and into stony grays. The yarn is doubled throughout, so that each color transitions to the next by combining one strand of each. The effect is like a Japanese ink wash, quiet, subtle, and very beautiful.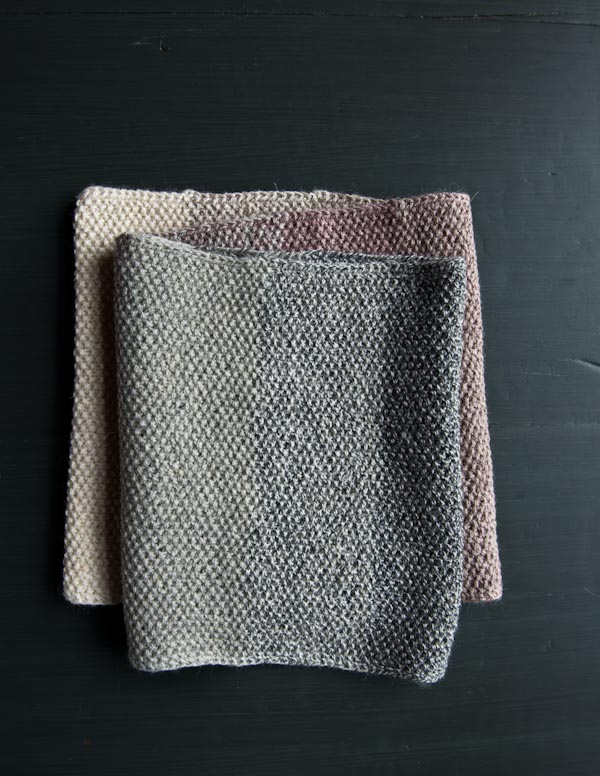 Our Gradient Cowl Bundle includes all the yarn you'll need to make your own beautiful circle of color!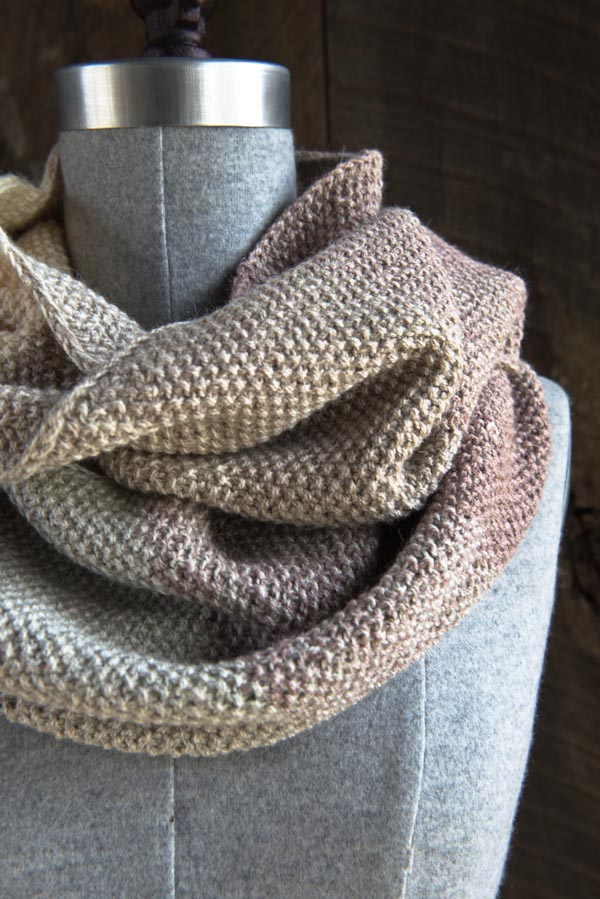 Materials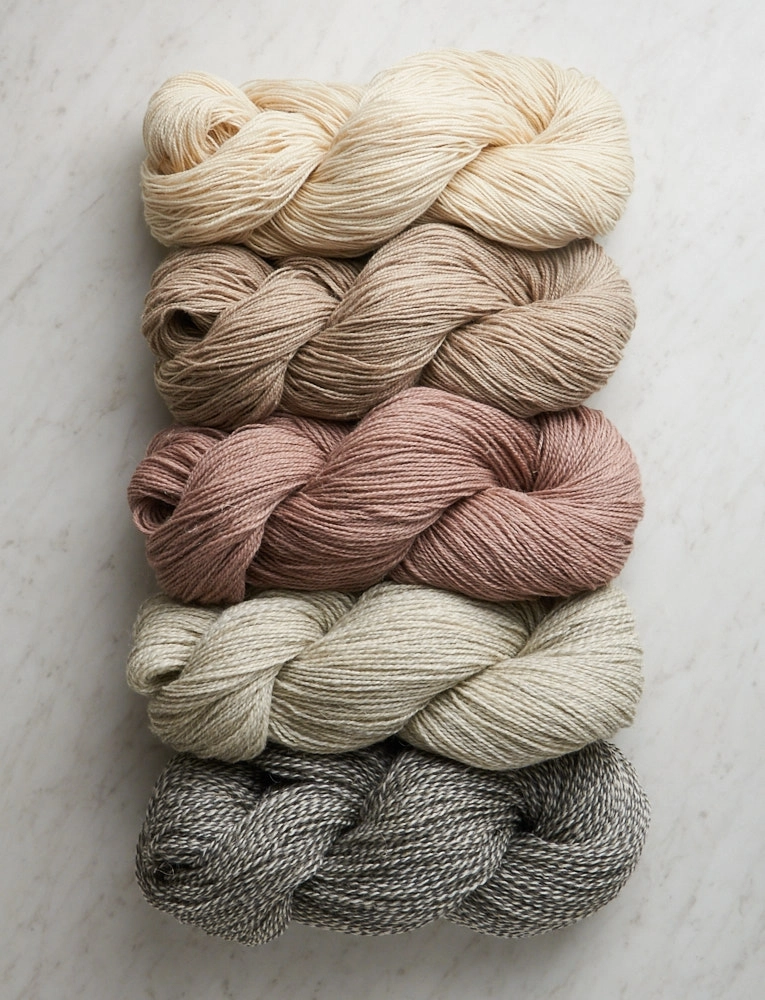 Purl Soho's Gradient Cowl Bundle. We used the palette Sweetgrass. Each Bundle includes…

5 skeins Purl Soho's Linen Quill, 50% wool, 35% alpaca, and 15% linen. These colors, from the top, are Pale Oats, Pale Mushroom, Rose Granite, Oatmeal Gray, and Salt + Pepper.

US 7, 24-inch circular needles
Gauge
20 stitches = 4 inches in seed stitch with yarn doubled
Size
Finished Height: 12 inches
Finished Circumference: 58 inches
Notes
The pattern refers to each color by letter. Below are the letters we assigned to each of the Linen Quill colors. If you have chosen your own colors, arrange them in a pleasing order and name them letters A-E.
A: Pale Oats
B: Pale Mushroom
C: Rose Granite
D: Oatmeal Gray
E: Salt + Pepper
Pattern
To make this cowl, we followed our original Gradient Cowl in Line Weight pattern.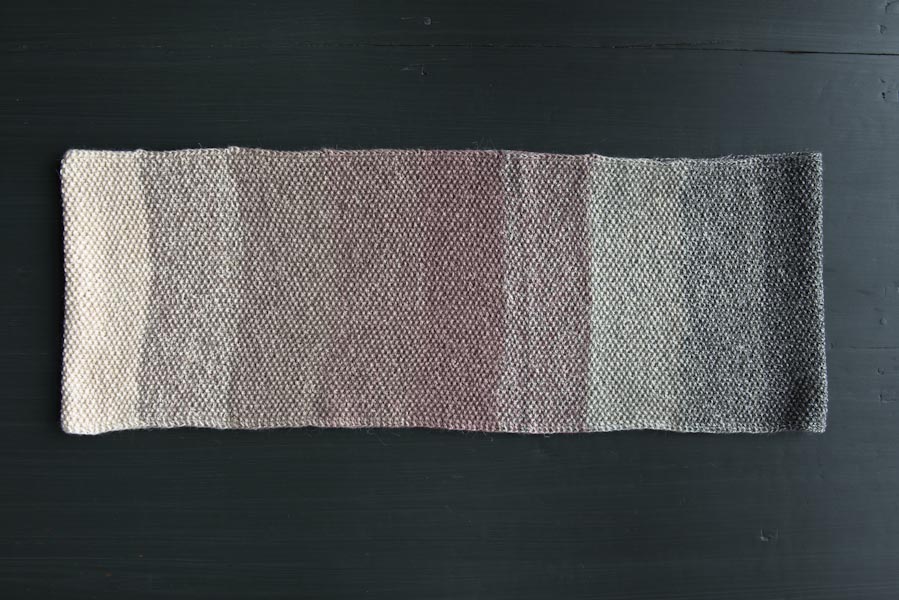 We've added seventeen (yes, seventeen!) new colors to our
Linen Quill
collection and to celebrate, we've added two new color choices to our
Gradient Cowl Bundles
: the warm pinks of Barn Door and the cool blues of Cove!