Knitting may be short on shortcuts, but our Diagonal Twist Scarf makes use of one of the rare few. Simple twist stitches mimic mini cables without the hassle and fuss of a cable needle. The outcome is a fascinating pattern and a truly elegant scarf!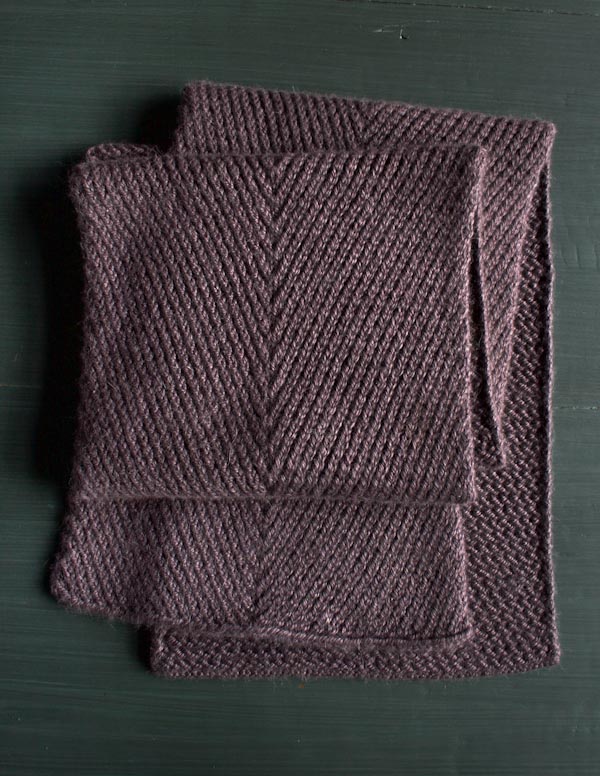 In a repeat of just four easy rows, a refined chevron motif emerges, beautiful and perfectly unisex. The resulting fabric is hearty, warm, and especially soft in Purl Soho's Alpaca Pure. We love the color Gray Fig here, so quiet and subtle but full of personality, like the Diagonal Twist Scarf itself.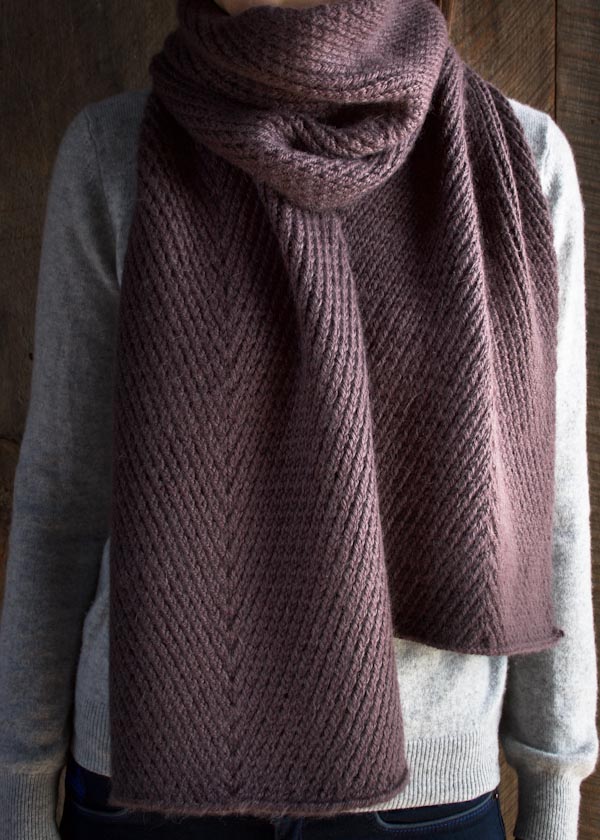 If you've never worked twist stitches before, here is a simple place to start. And if you're already a twist stitch pro, you'll appreciate the practice. Either way, embrace one of knitting's best shortcuts! – Kristy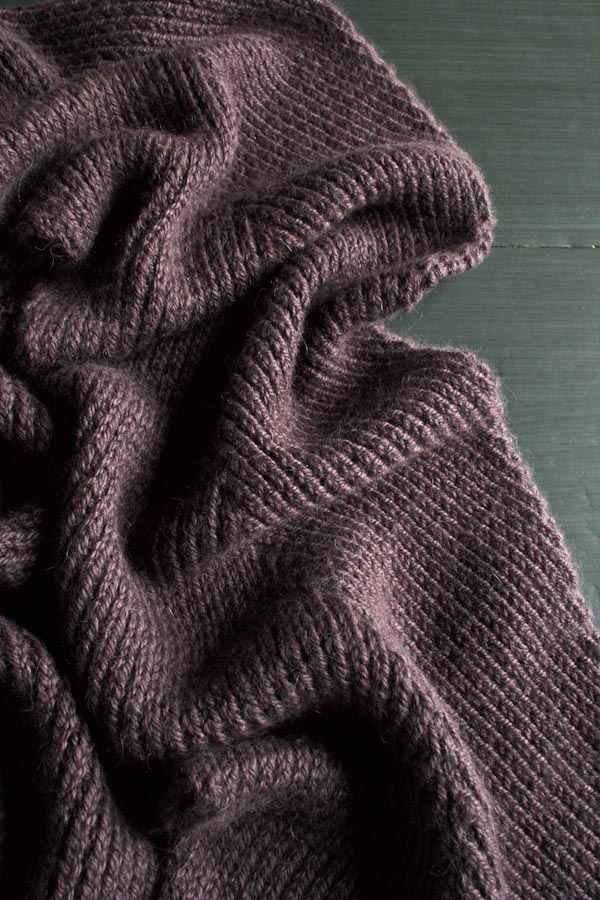 Designed by Purl Soho designer, Kristina McGowan. Click here to see even more of Kristina's designs!
Share your progress and connect with the community by tagging your pics with #PurlSoho, #PurlSohoBusyHands, and #PurlSohoDiagonalTwistScarf. We can't wait to see what you make!
Materials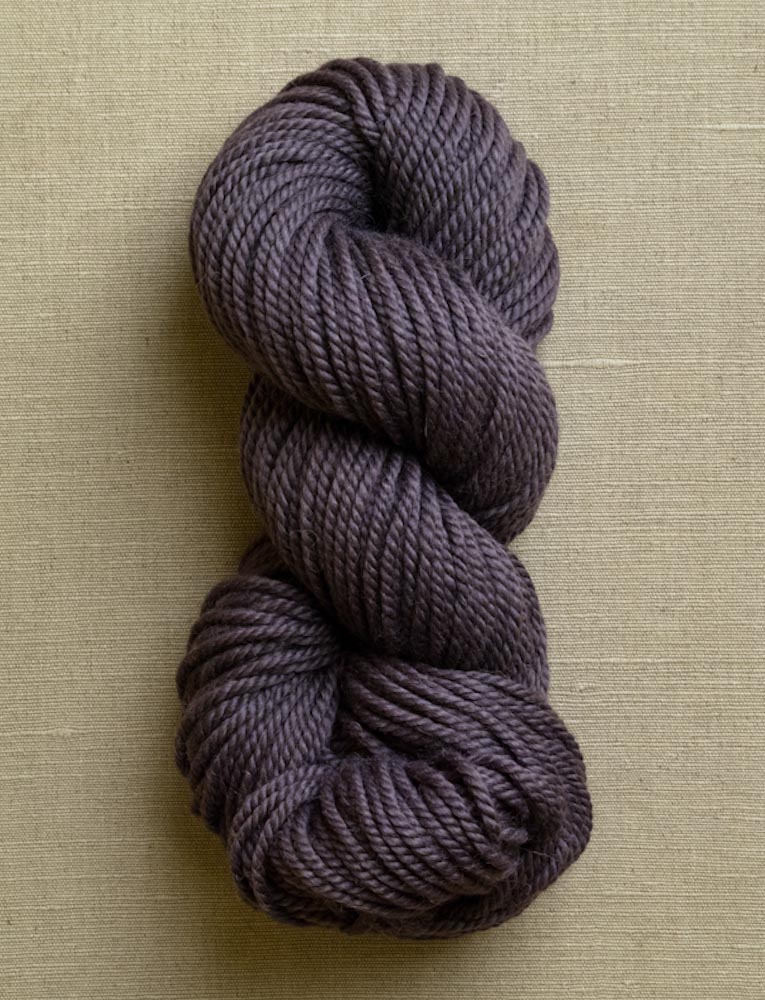 7 skeins of Purl Soho's Alpaca Pure, 100% super baby alpaca. Each skein is 109 yards/ 100 grams; approximately 762 yards required. This is the color Gray Fig. (NOTE: We no longer offer Alpaca Pure, but choose from one of our other worsted weight yarns.)
US 8 (5mm) knitting needles, circular or straight
One stitch marker or scrap yarn
Gauge
22 stitches = 4 inches in the stitch pattern
Size
12 inches wide x 70 inches long
Notes
RT (Right Twist, worked over 2 stitches):
K2tog but leave the stitches on the left needle.
Knit into the first stitch again.
Slide both stitches off the left needle.
LT (Left Twist, worked over 2 stitches):
Knit into the back loop of the second stitch on the left needle but leave the stitch on the needle.
Knit the first and second stitch together through the back loop and slide them both off the left needle.
Pattern
Cast on 66 stitches. We used a basic Long Tail Cast On.
Set-up Row: P33, place marker, p33.
Row 1 (right side): K1, RT (see Notes, above) to marker (16 times), slip marker, LT (see Notes, above) to last stitch (16 times), k1.
Row 2 (wrong side): K1, purl to last stitch, k1.
Row 3: K2, RT to one stitch before marker (15 times), k1, slip marker, k1, LT to last 2 stitches (15 times), k2
Row 4: Repeat Row 2
Repeat Rows 1-4 until piece measures 70 inches from cast-on edge, ending with Row 4.
Bind off all stitches knitwise.
Weave in the ends and block as desired.