Habu Textiles' Wool Crepe comes with an interesting note on the label, "This yarn will pleat." Huh? Intrigued, I knit a square swatch in stockinette stitch and washed it. To my surprise, the square emerged from the water a diamond!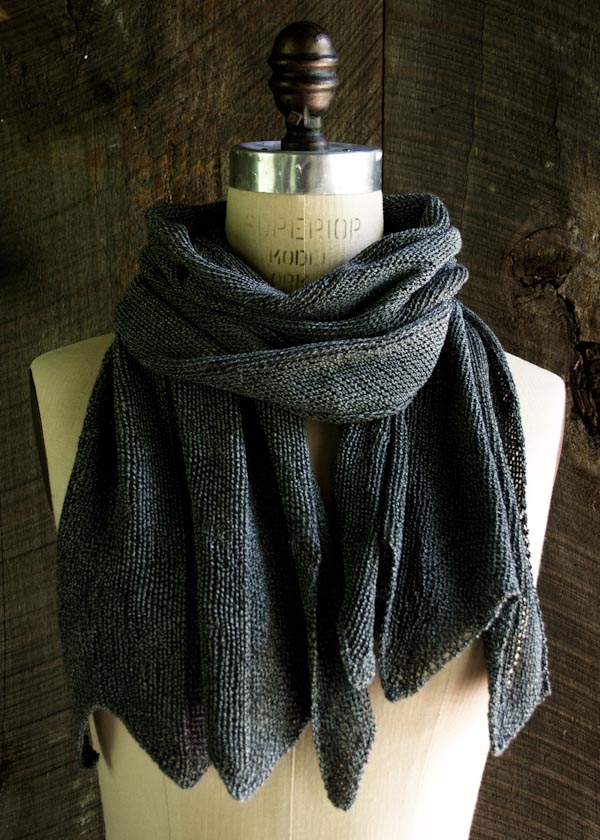 And so I set out to embrace the wonkiness of this yarn. I knit alternating stripes of stockinette and reverse stockinette, blocked the finished rectangle, and then watched as the Wool Crepe transformed into an alternating bias pattern with zigzag edges. This effect is easily explained by the fiber's spin, which is known as "over-twisted," but a rational explanation doesn't make this yarn any less surprising and wonderful! Try it and end up with a perfectly seasonal, totally beautiful Bias Stripe Wrap! -Gina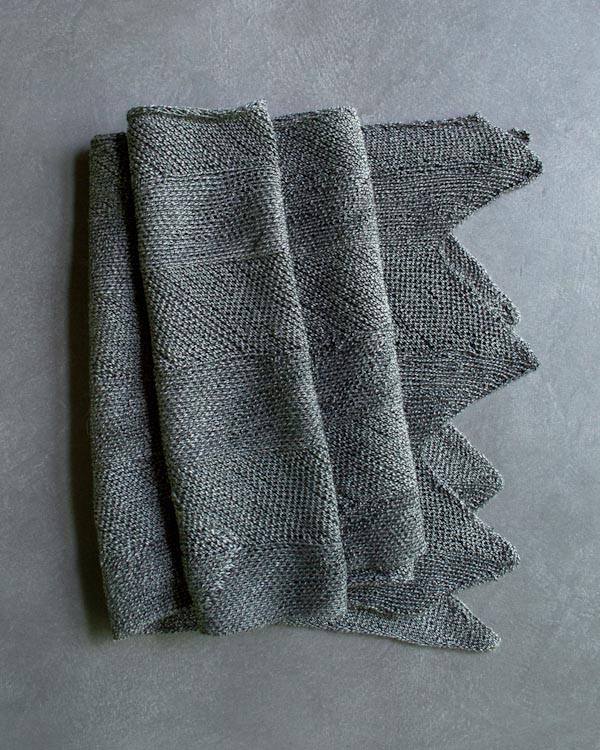 Designed by Purl Soho designer, Gina Rockenwagner. Click here to see even more of Gina's designs!
Share your progress and connect with the community by tagging your pics with #PurlSoho, #PurlSohoBusyHands, and #PurlSohoBiasStripeWrap. We can't wait to see what you make!
Materials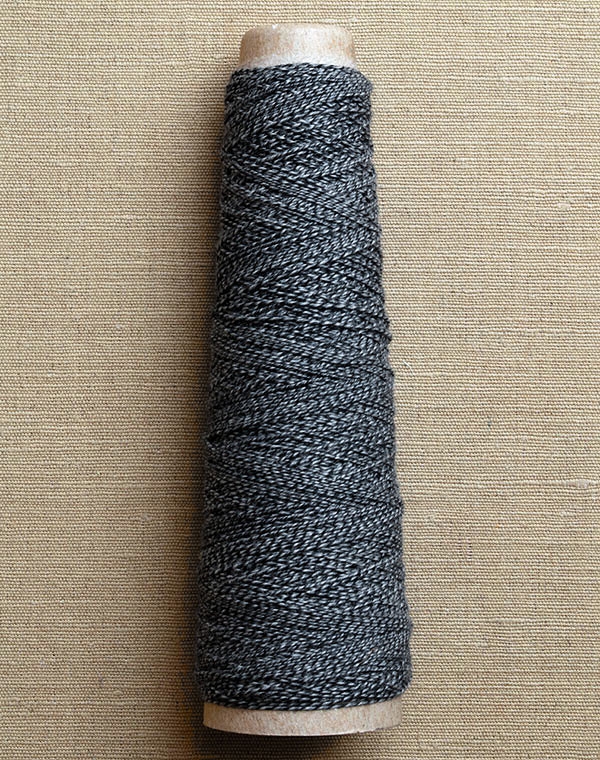 6 cones of Habu Textiles' Wool Crepe, 100% wool. Approximately 875 yards required. This color is Charcoal. Please note: The yardage for this yarn can be a little inconsistent and the gauge can be tricky to accurately measure, so you may want to buy a 7th cone to be on the safe side!
US 6 (4 mm) straight or circular needles, any length
Gauge
Before blocking: 28 stitches x 32 rows = 4 inches in stockinette stitch
After blocking: 32 stitches x 36 rows = 4 inches in stockinette stitch
Size
Approximately 12 inches wide x 55-60 inches long
Note
This pattern is designed specifically for this yarn, which is an over-twisted yarn. If you substitute with a regular yarn, the wrap will not have a zigzag shape.
Pattern
Cast on 120 stitches. We used a basic Long Tail Cast On.
Row 1 and all subsequent rows: * K20, p20, repeat from * to end of row.
When you are nearly finished with the sixth cone, bind off loosely in pattern.
Weave in the ends and block. Here's how…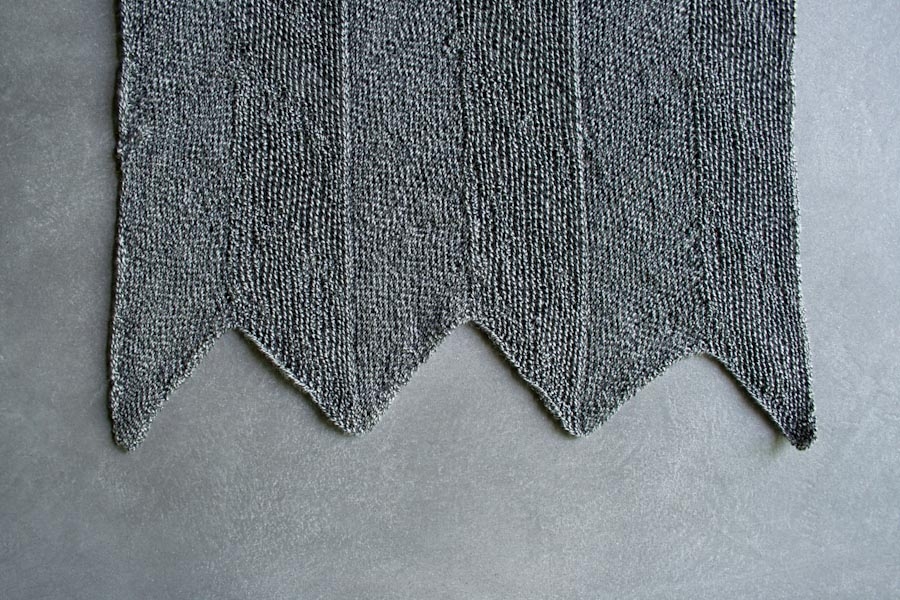 Fill a bucket or basin with room temperature water. While the water fills the basin, add a small amount of mild soap. Submerge the wrap into the water, and leave it alone to soak for at least 15 minutes. Empty and refill the basin, then re-submerge the wrap for another minute. Remove the wrap and squeeze out the extra water (do not wring or twist). Extract more water by rolling the wrap in a towel and squeezing. Finally, lay the wrap flat to dry. If you want, use a blocking board and pins to make the points of the scarf extra pointy (we didn't). Even without pins, you can gently stretch the wrap to make it slightly longer or wider. Allow the wrap to air dry and enjoy!