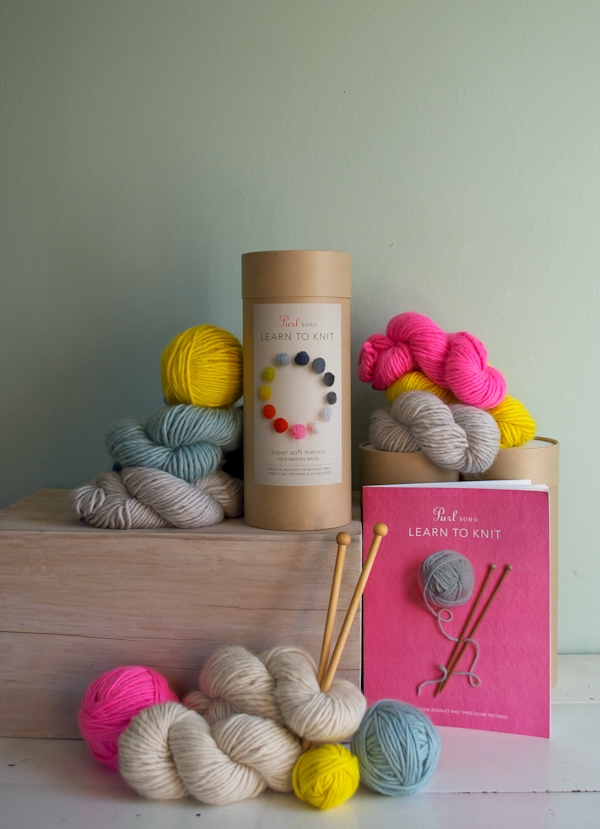 If you're a knitter, then you surely remember your first journey into the world of knitting. Inevitably, it started with a scarf and was accompanied by a wonderful tremor of excitement. A whole new passion was in store for you, a life of creativity and fascination, of joy and beauty.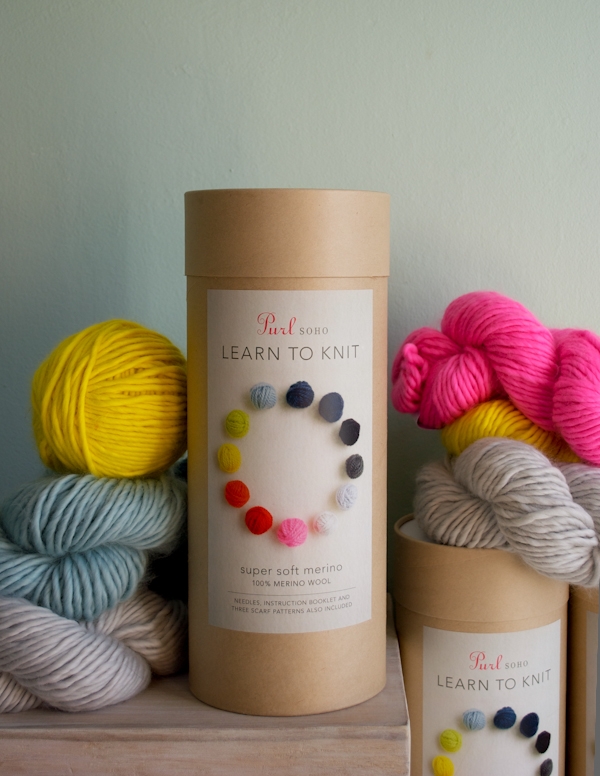 At Purl Soho, our mission is to share this passion, and so our new Learn To Knit Kit is specially designed to spark a creative fire in the hearts of new knitters everywhere! Our goal was to create an experience for new knitters that would be as satisfying and enchanted as were our own first forays into knits and purls.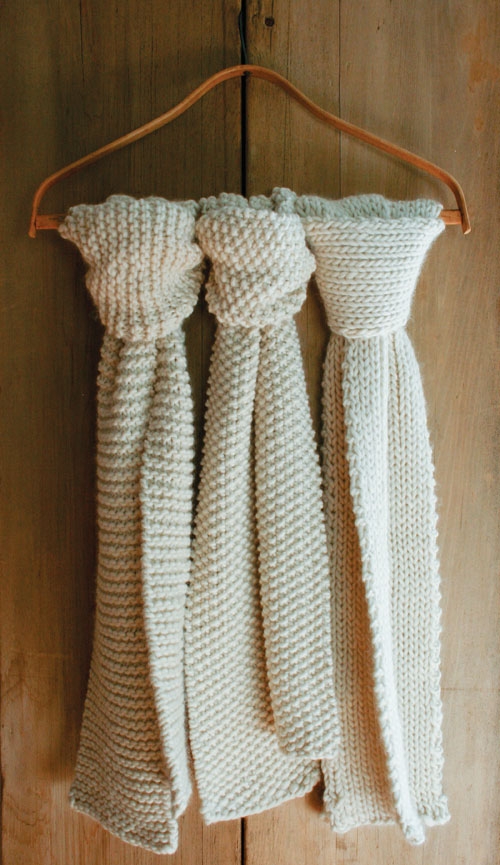 We believe that beautiful materials are at least half the pleasure of knitting, that just because it's your first scarf doesn't mean you can't appreciate tactile delight and sumptuous beauty. That's why we equipped the Learn To Knit Kit with two gorgeous skeins of our new Super Soft Merino, enough to knit up an equally gorgeous, totally cuddly, absolutely wonderful scarf!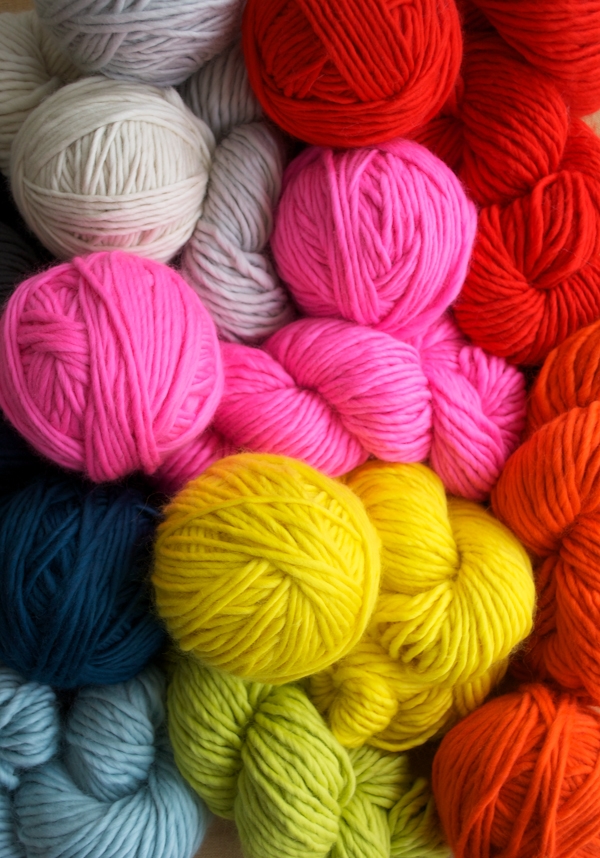 Also tucked inside our kit is an indispensable first-time-knitter companion, our Learn To Knit instruction booklet! Filled with dozens of full-color, close-up photographs and explicit explanations, this guide will hold your hand through every step of the process, from winding a ball to casting on, knitting, purling, combining the two, adding a ball, binding off, weaving in ends and blocking. This may sound like gibberish to you now, but by the time we're done with you, you'll be completely fluent!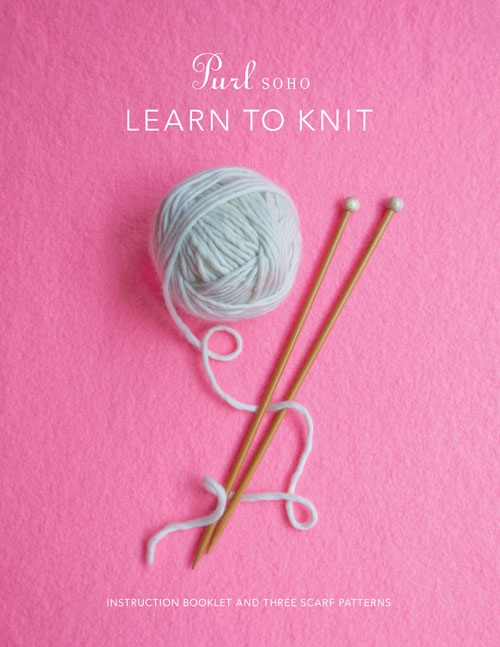 In fact, the Learn To Knit booklet is so chock-full of practical and valuable information that, in the end, you will have the knowledge and confidence to choose one of three scarf patterns to knit up your very own scarf. Garter, seed, or rib? You'll know exactly what we're talking about!
Share your progress and connect with the community by tagging your pics with #PurlSoho, #PurlSohoBusyHands, #PurlSohoLearnToKnitKit, and #PurlSohoSuperSoftMerino. We can't wait to see what you make!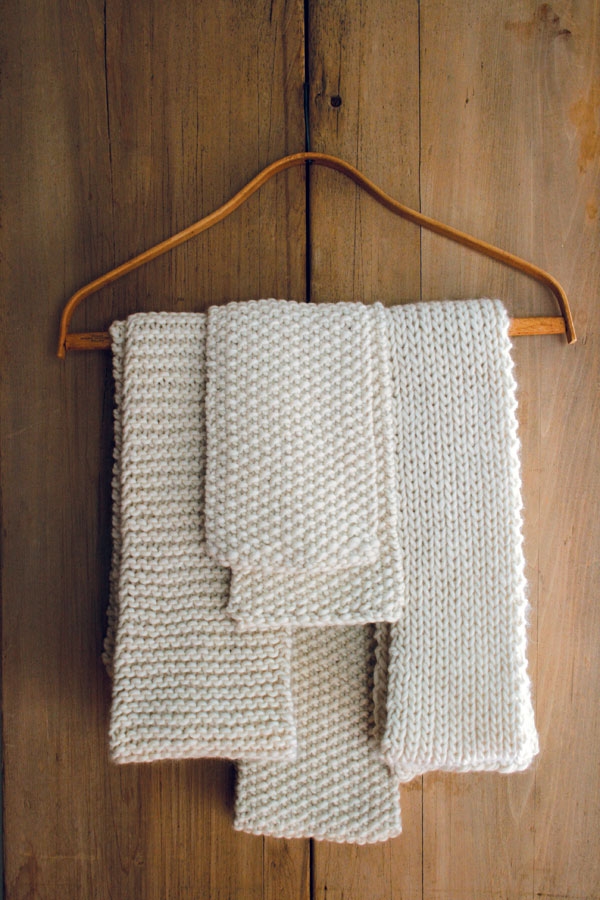 Packed inside a sturdy, use-it-again tube is absolutely everything you'll need to actually knit a scarf! Each Learn to Knit Kit includes…
2 skeins of Purl Soho's Super Soft Merino, enough to make one scarf. Choose from our whole palette of twelve lovely colors!
A pair of solid birch knitting needles, size US 13 (9 mm). Made in the USA.
A yarn needle for finishing.
An everything-you-need-to-know Instruction Booklet which includes patterns for three scarves.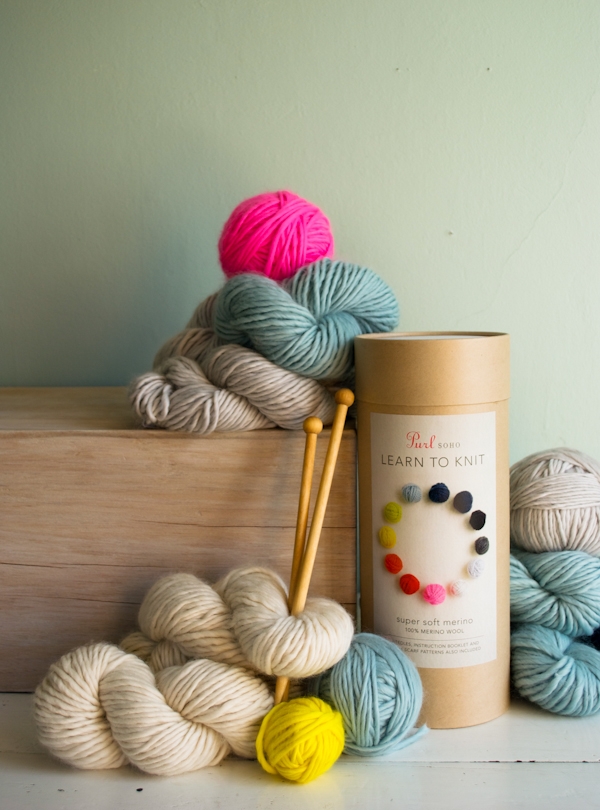 And with the holidays around the corner, now is a very good time to learn how to knit so you can give a scarf imbued with the love and devotion of hand crafting! Or, equally meaningful, share your own passion for knitting with someone who doesn't yet know what she or he is missing. Now, that's a gift that will truly last a lifetime!
If you'd like to order a Learn To Knit Kit just click right here. And happy knitting!
Update: Now In All Colors!
November, 2019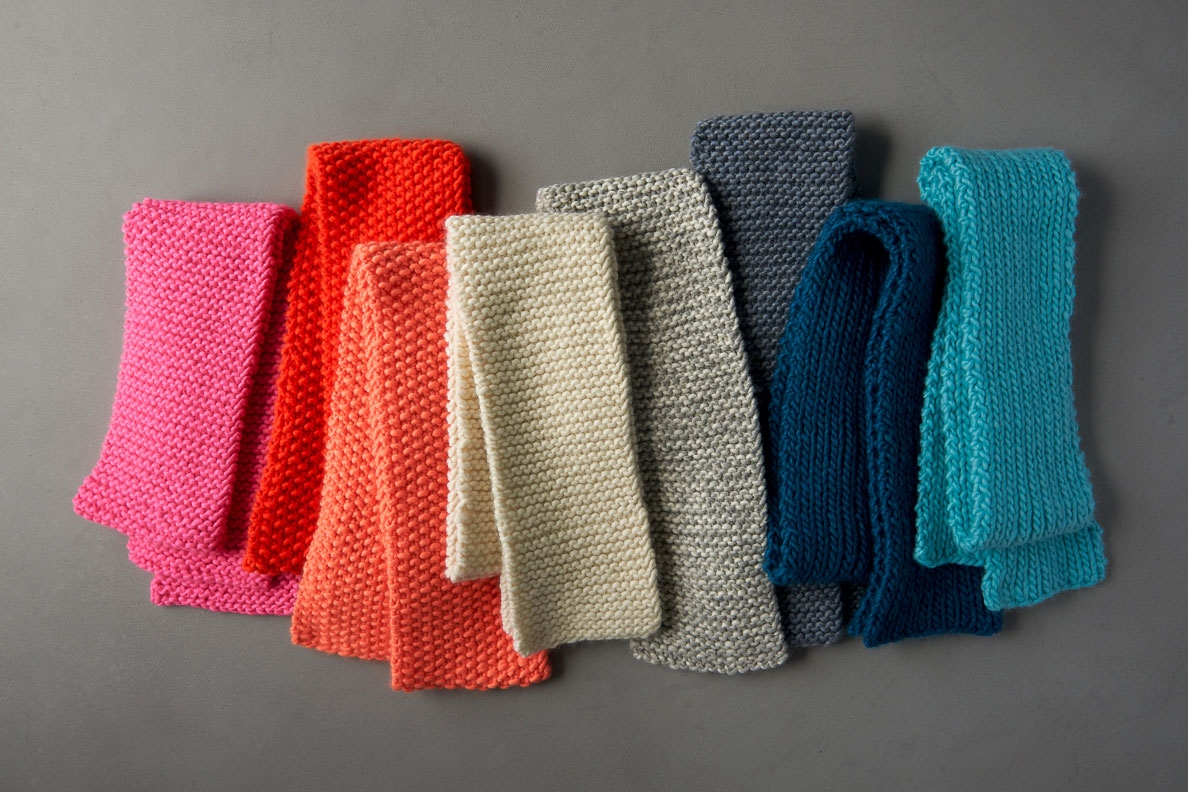 For the first time, you get to pick your Learn To Knit Kit in any of our Super Soft Merino colors! There are almost three dozen to choose from, so just because it's your very first knitting project, doesn't mean you can't express yourself. From Super Orange to Oatmeal Gray, pick the most you color! To read more about this colorful Kit update, click here!