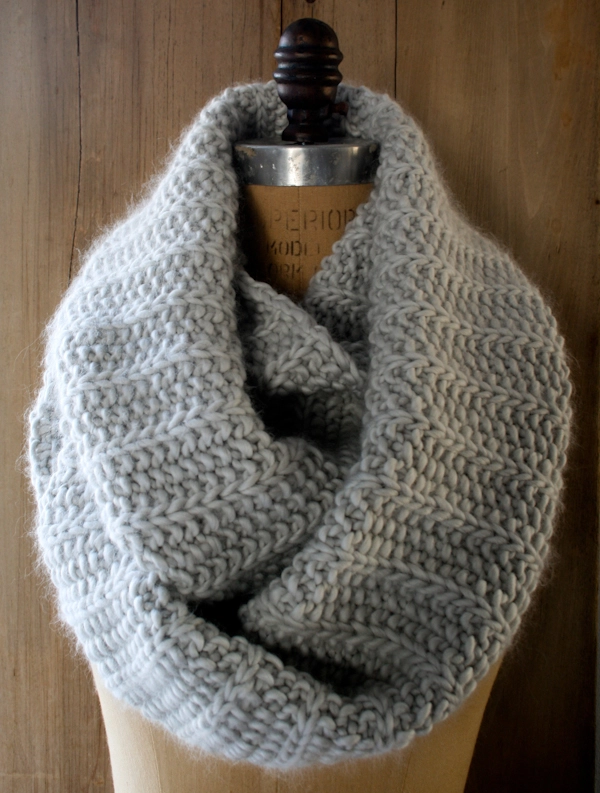 Our Fluted Cowl combines two of our very favorite things: elegant drama and Super Soft Merino! If you haven't heard, Super Soft Merino is Purl Soho's new, very own yarn, and we couldn't be happier about it!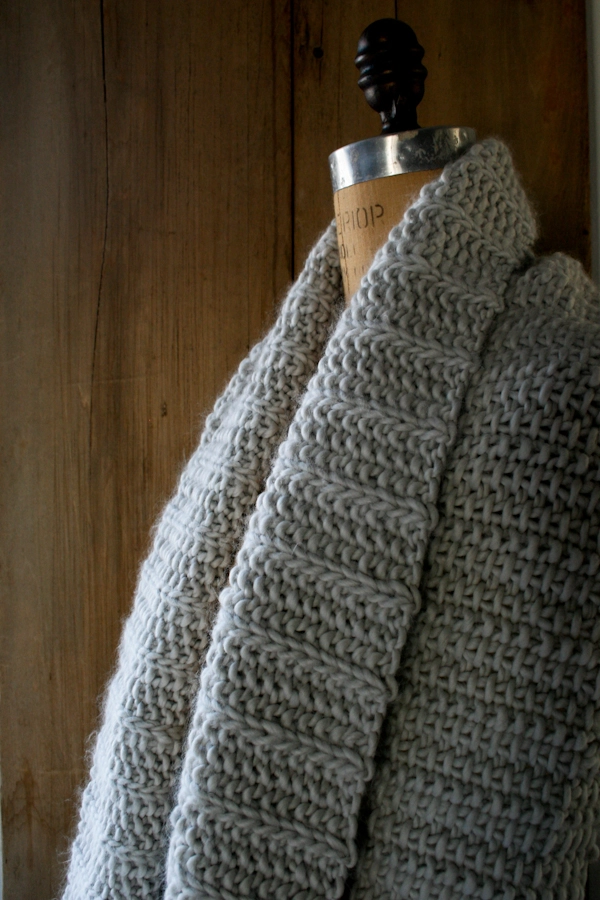 A loosley spun single ply of 100% Peruvian merino, Super Soft Merino is beautiful, decadent and yes, super soft. For cozy warmth and cuddly comfort, it makes the consummate neck wrapper!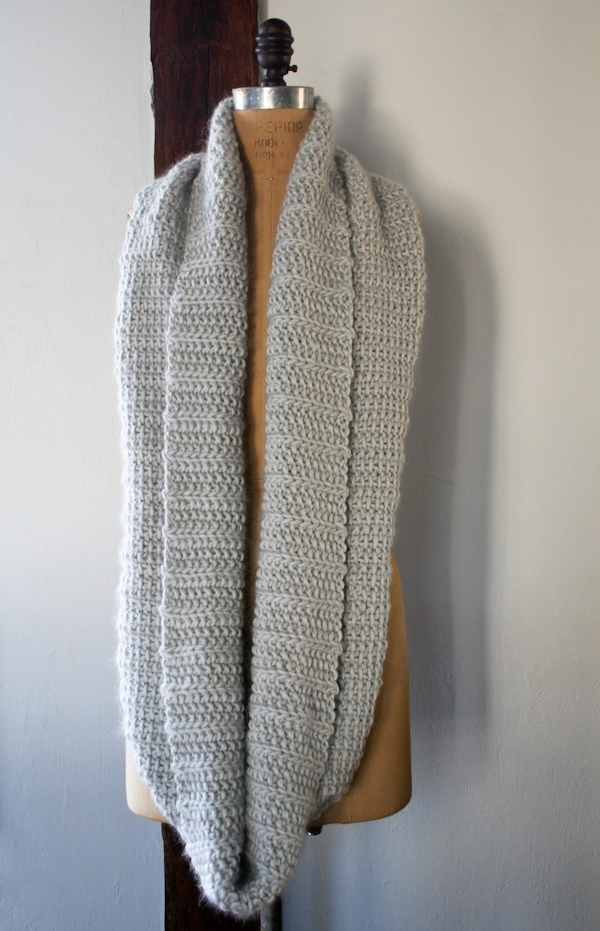 This Fluted Cowl is the perfect expression of everything we love about Super Soft Merino. It is lush and wonderfully indulgent, easy and versatile; it is why we knit! The scale and elegance of this cowl give it an operatic sweep that will carry you through the winter in style.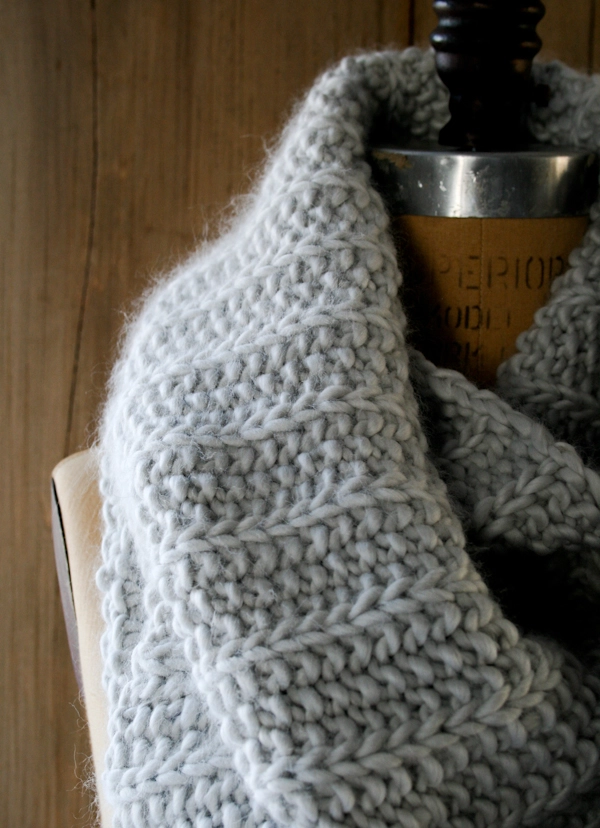 This fascinating texture is created by a simple pattern called the Fluted Fabric Stitch. Slipped stitches add depth and loftiness, while gentle ribbing creates a soft rhythm. Easy for beginners, quick for everyone? Think holiday gift!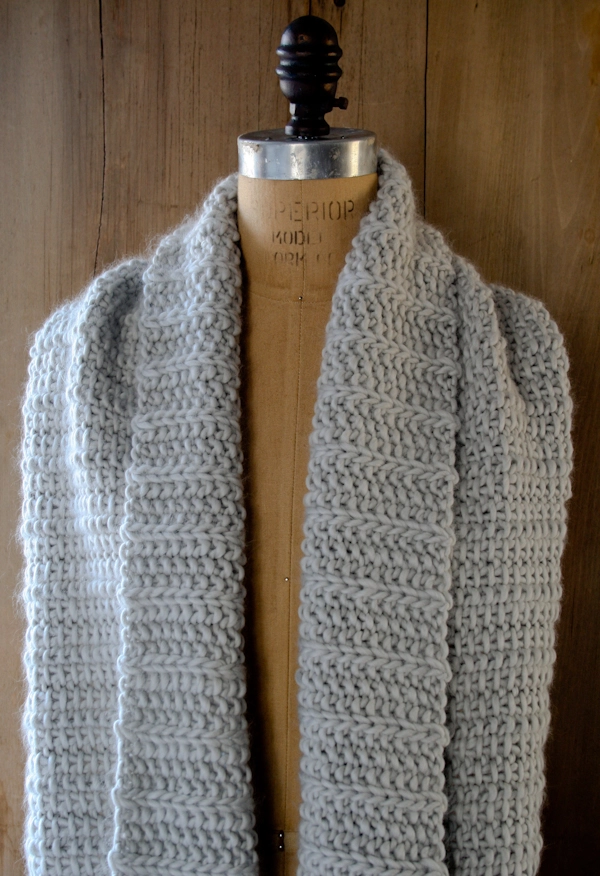 Materials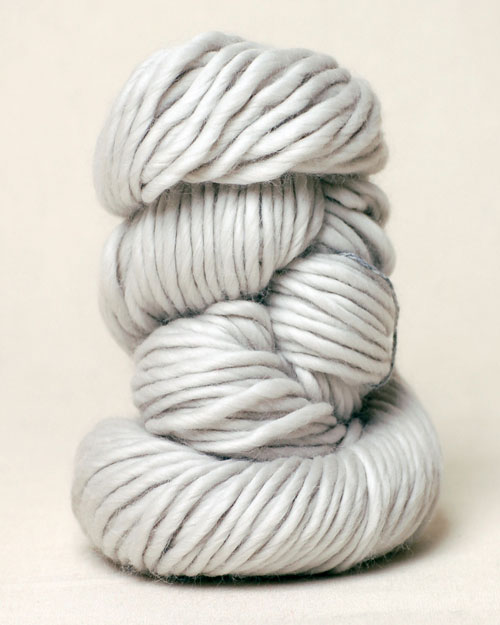 Gauge
3 1/4 stitches = 1 inch in pattern stitch
Size
15 inches high and 60 inches around
Note
The Fluted Fabric Stitch works in the round on any multiple of four stitches.
Pattern
Cast on 196 stitches.
Place a marker and join for working in the round being careful to not twist the stitches.
Round 1: *K1, slip 1 with yarn in front (sl1 wyif), k1, p1, repeat from * to end of round.
Round 2: *Sl1 wyif, p1, sl1 wyif, k1, repeat from * to end of round.
Repeat Rounds 1 and 2 until piece measures 15 inches from cast on edge, ending with Round 1.
Working Round 2, bind off in pattern.
Weave in your ends and get cozy!